Welcome to Brewing in Beats! With this weekly series, we're keeping you up to date with what's new in Beats, including the latest commits and releases.
Filebeat module for auditd logs
The audit fileset is added to the system module of Filebeat to be able to parse the Linux auditd logs. It parses the audit event type, unix epoch time, audit event counter, and the arbitrary key/value pairs that follow. It also gives you the Geo location of the audit event addresses in case of remote logins. This is currently merged in master only (6.0).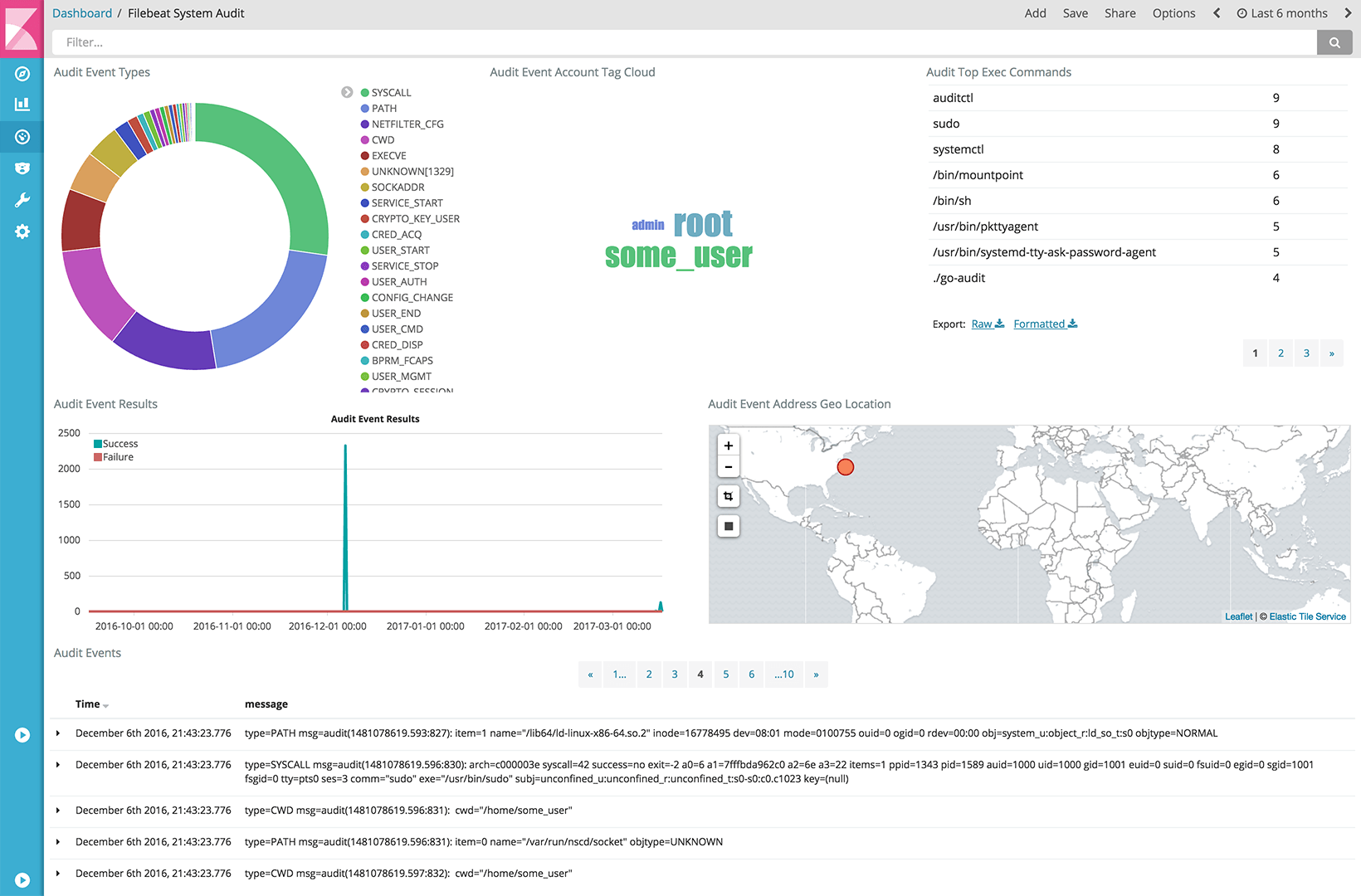 Collect performance counters from Windows
The community (more precisely, maddin2016) added the windows module in Metricbeat with the `perfmon` metricset to collect performance counters from Windows. It uses the PDH functions to collect performance data. The module is a migration of the Perfmonbeat into Metricbeat. Currently, this is merged in master and planned for 6.0.
Moving to govendor
For a while now we weren't happy with the tool we used to manage the Go dependencies, to the point that most of us preffered doing the vendoring work manually. As we were waiting for a new standard tool to emerge, we avoided switching tools. All this changed with a community PR by @vjsamuel, which showed us that govendor actually fits our needs and workflow much better.
All changes in the beats repositories
Libbeat (All beats)

Changes in 5.x:
Changes in master:
Filebeat
Changes in master:
Metricbeat
Changes in 5.x:
Changes in master:
Packetbeat
Changes in master:
Documentation
Changes in 5.3:
Changes in master:
Packaging
Changes in 5.3:
Infrastructure
Changes in master: