We are excited to announce the immediate availability of Kibana 6.0.0-alpha2, which includes some of the most anticipated Kibana features of all time.
Open a bug report today and become an Elastic Pioneer.
IMPORTANT: This is an alpha release and is intended for testing purposes only. Upgrading 6.0.0-alpha2 to any other version is not supported.
DO NOT DEPLOY IN PRODUCTION
CSV export
Did someone say CSV export? We're pretty sure we heard someone ask for CSV export. Just to be safe, we built CSV export.
Search for the documents you want to export in the Discover app, and then export matching documents as a CSV file via the reporting menu. CSV export comes with X-Pack basic, which is our free license.
Dashboard-only mode
Dashboards are everything for some users.
In the roles section of the Kibana management application you can now assign Kibana view modes to roles, one of which is View dashboards only. When users with this mode access Kibana they will only see the dashboard application, and all other applications and editing controls will be hidden. We think this will provide a better experience to users who are given read-only access to Kibana via X-Pack security.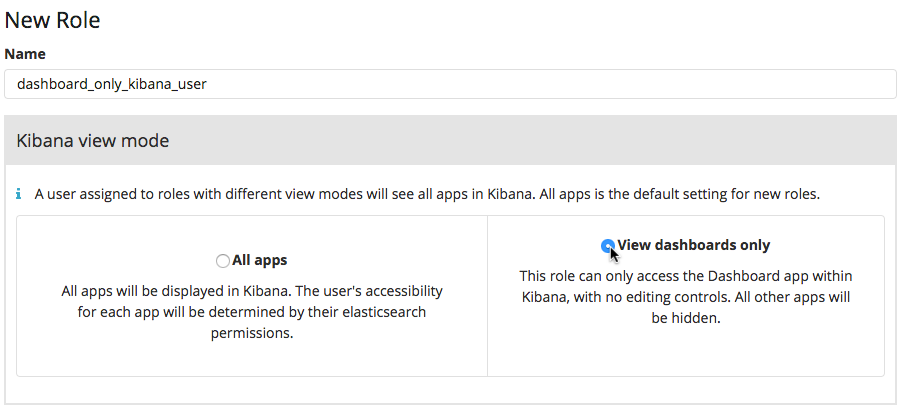 Region maps
The new region map visualization allows you to bucket your data by geographic region and color those regions based on a metric. Kibana provides region data for "World Countries" and "US States", but you can also configure your own GeoJSON formatted data via URLs in the kibana.yml config file.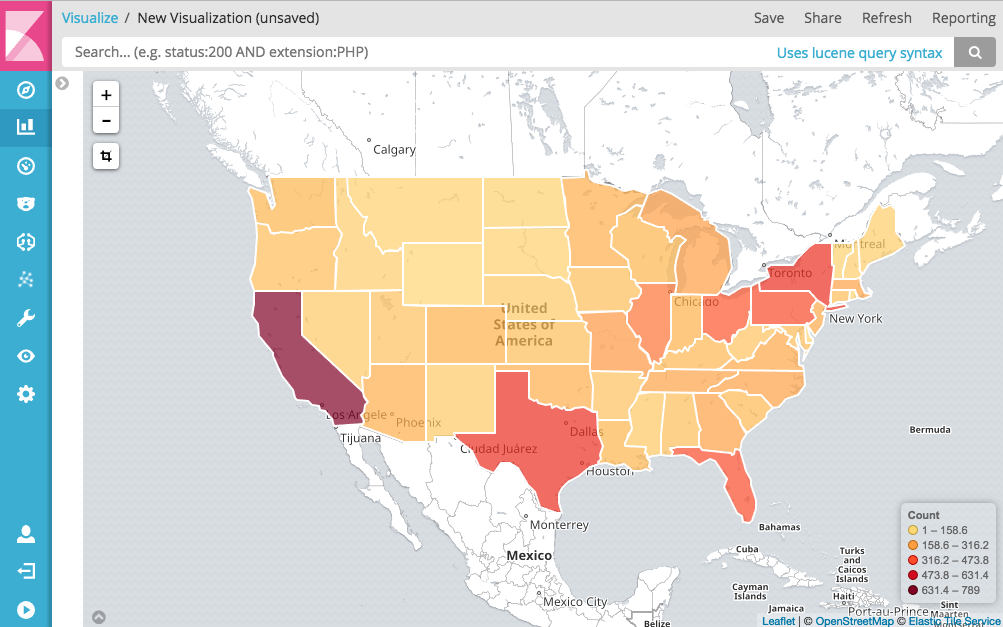 Gauge charts
Looking to fill executive hearts with glee? With the new gauge visualization, metrics can communicate their exact value and how great, normal, or bad they are! Draw the gauge with an arc, circle, or skip the fancy drawing and just use color to get the message across.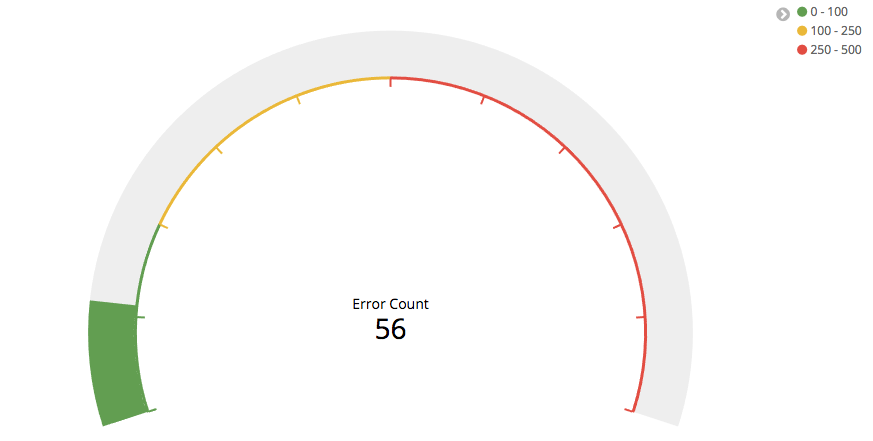 There's more where that came from
In addition to all of the enhancements in 6.0.0-alpha2, we have more exciting features in the works for the next 6.0.0 pre-release. Stay tuned…
In the meantime, we'd appreciate your feedback and reports of any problems you encounter with this new release. Download Kibana 6.0.0-alpha2 today, and don't hesitate to reach out to us on Twitter, IRC, or our forums.