Achieve ubiquitous visibility with OpenTelemetry
Elastic has long been a proponent of open standards, including contribution to and ongoing collaboration on multiple OpenTelemetry projects to drive increased adoption of OpenTelemetry across the industry. Elastic seamlessly integrates OpenTelemetry data into the open and extensible Elasticsearch platform for Observability and Security solutions. Consolidate all of your telemetry data at scale for easier analytics, visualization, and response.

Future-proof your observability platform with OpenTelemetry and Elastic
Watch now
Learn about Elastic's contribution of Elastic Common Schema (ECS) to OpenTelemetry
Read announcement
Security vendors join the open source effort with OTel
Read blog
Future-proof your investments with open standards
Unified observability for modern development teams.
Natively ingest OpenTelemetry data with ease
Easily integrate your OpenTelemetry data with Elastic's full native support for OpenTelemetry. Unify all observability and security Signals and events, including OpenTelemetry logs, metrics, and distributed traces, to take advantage of Elastic's powerful analytics and visualization capabilities at scale and at all stages in the application lifecycle.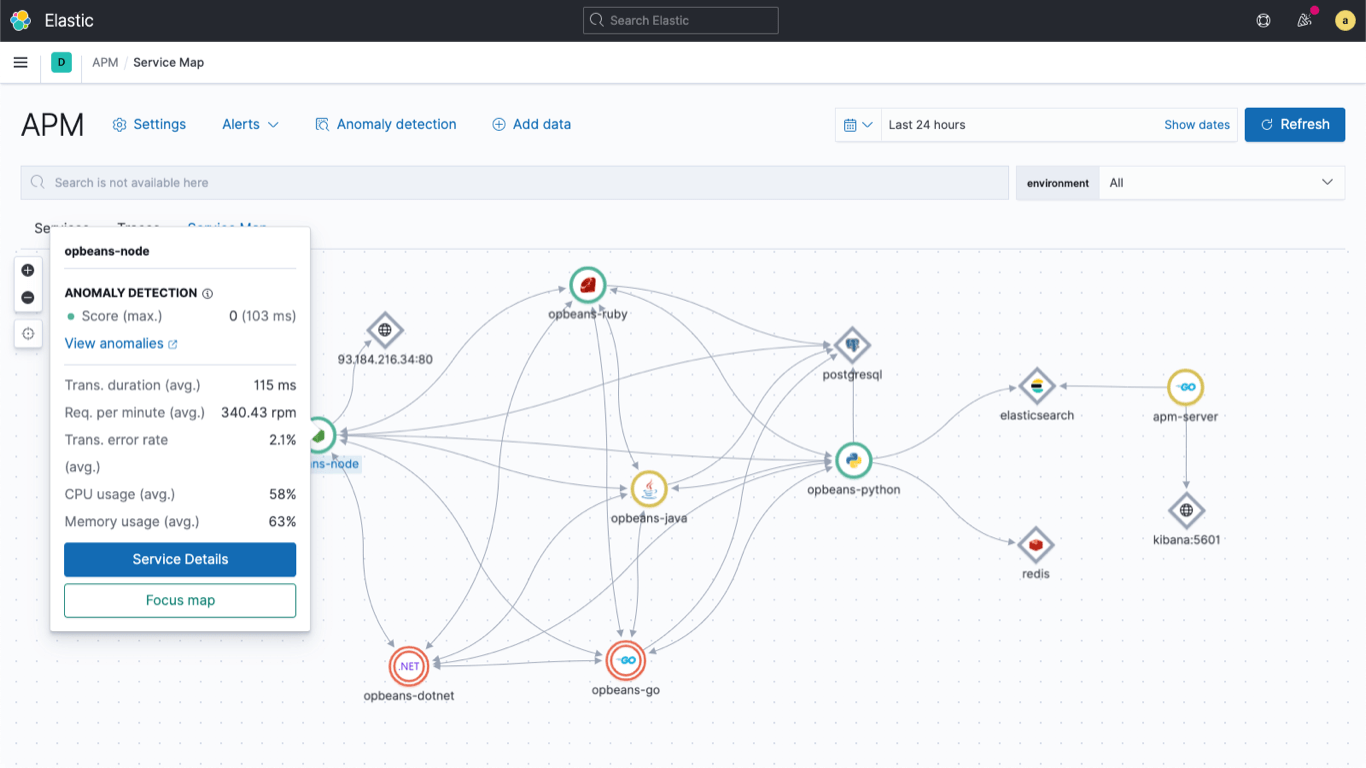 Improve observability and security with Elastic's continuing contributions to OpenTelemetry
Visibility, correlation, and root cause analysis in Observability and Security are greatly improved with Elastic's contributions to OpenTelemetry including language SDKs, such as Swift, Go, and Ruby, and participation in special interest groups (SIGs). Elastic has also added OTel integrations to Jenkins and Maven improving insight into error-prone jobs, slow builds, and flaky tests.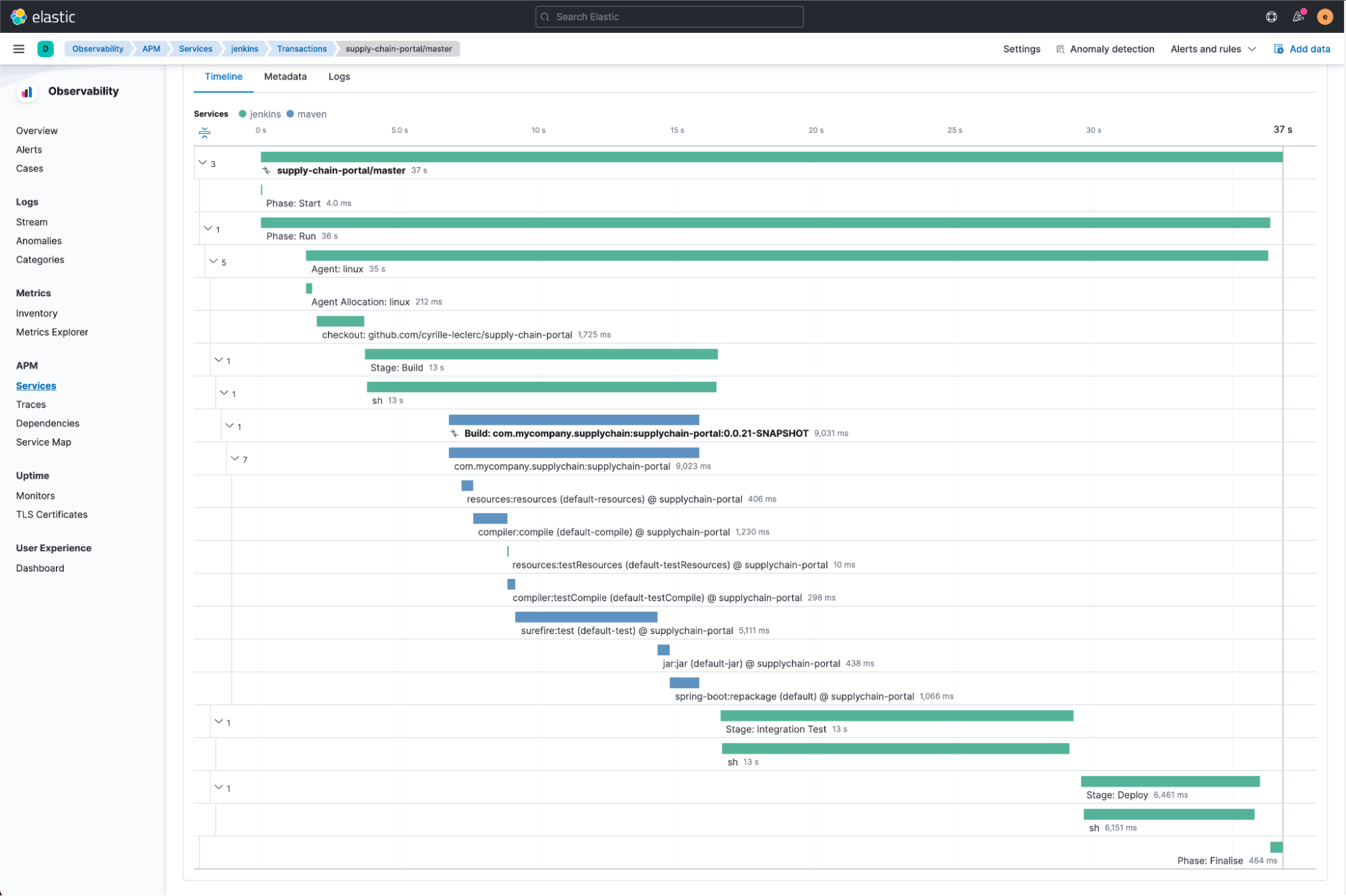 Accelerate problem resolution with with a common schema
Elastic Common Schema (ECS) is being contributed to OpenTelemetry. ECS is an open source specification developed with support from the Elastic user community that defines a common set of fields to normalize event data so users can better analyze, visualize, and correlate the data represented in their data. Elastic maps OpenTelemetry data to ECS so that OpenTelemetry signals are stored in context with all other observability and security data. By contributing ECS to the OpenTelemetry project, Elastic is helping define a vendor-neutral common schema for metrics, logs, traces and security events.
Built for open technologies
Leaning into its open source roots, Elastic supports a growing list of the most popular Cloud Native Computing Foundation (CNCF) projects, from Kubernetes to OpenTelemetry, Istio, Prometheus, and more. Eliminate churn and tool sprawl by standardizing technology and data with a consistent set of integrations, libraries, and schemas to build, deploy, and observe an application. By achieving better control of your tooling, you can instead focus your efforts on operational efficiencies, business performance, and scale.