Real User Monitoring
Full visibility into user interaction and performance
Collect, measure, and analyze performance data that reflects real-world user experiences. Analyze data by URL, operating system, browser, and location to truly understand how your application performs on end‑user systems.
Get up and running with user experience monitoring in minutes.
Get started
Is your site up? Are visitors bouncing due to long load times? Find out how to monitor and optimize end-user experience with Elastic Observability.
Watch now
Learn why Elastic was named a Visionary in the 2022 Gartner Magic Quadrant for Application Performance Monitoring.
Learn more
Measure and track end users to optimize your app
Visualize key user performance metrics such as Google's Core Web Vitals, and monitor and improve these performance signals by optimizing user workflow and delivering a better user experience. Boost page ranking and drive more traffic to your site through real customer experience improvements. View metrics by individual pages or groups of pages for a more granular perspective.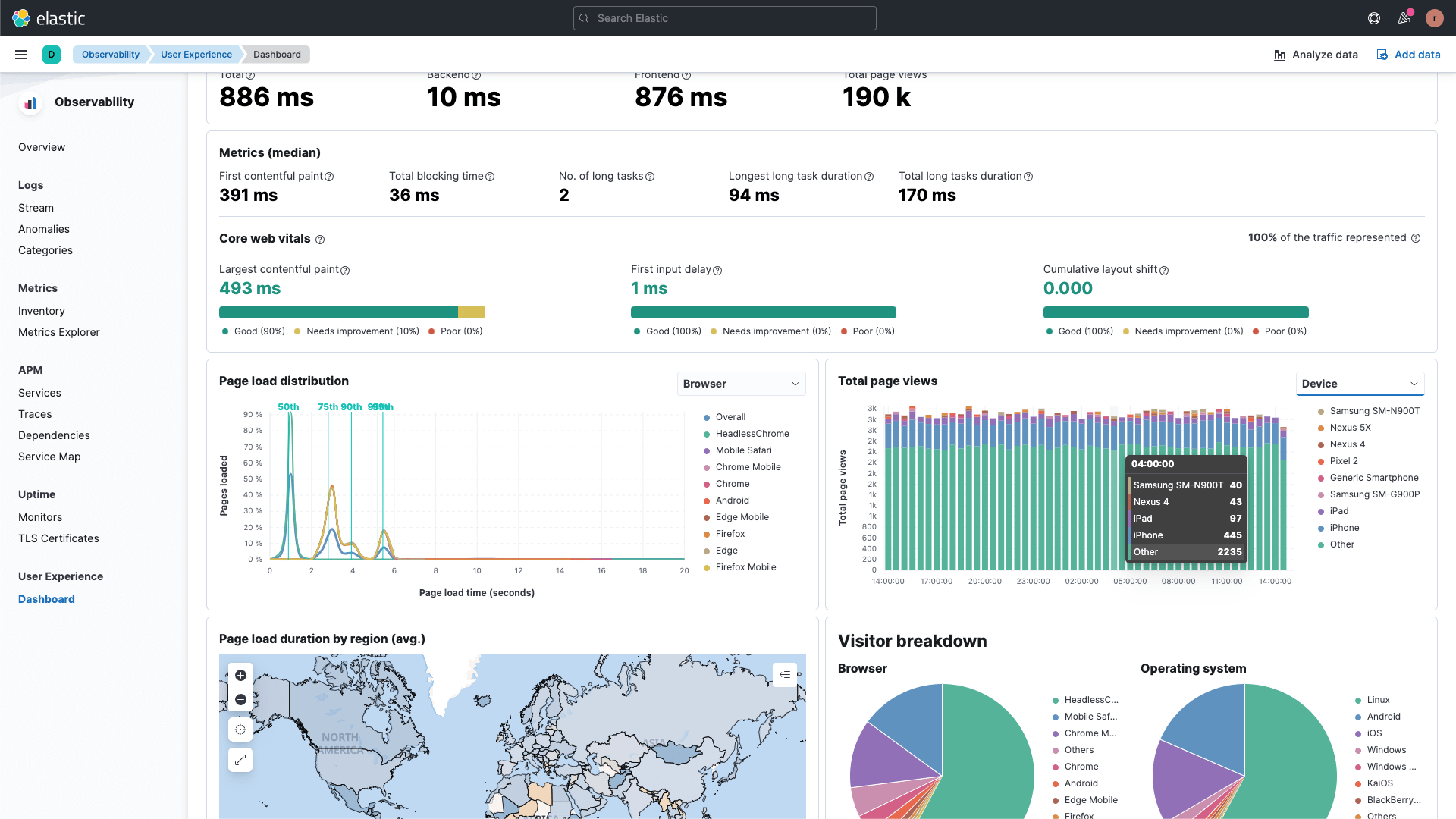 Insights into real user performance
User experience is heavily influenced by client-side factors like browser, device, and operating system. Easily filter real user monitoring data by these variables to understand the experience of a particular user cohort. Noticing a strange spike in page load distribution? Break it down by browser to narrow your investigation. Wondering about performance around the globe? Take a look at the map to pinpoint regions receiving a poor user experience.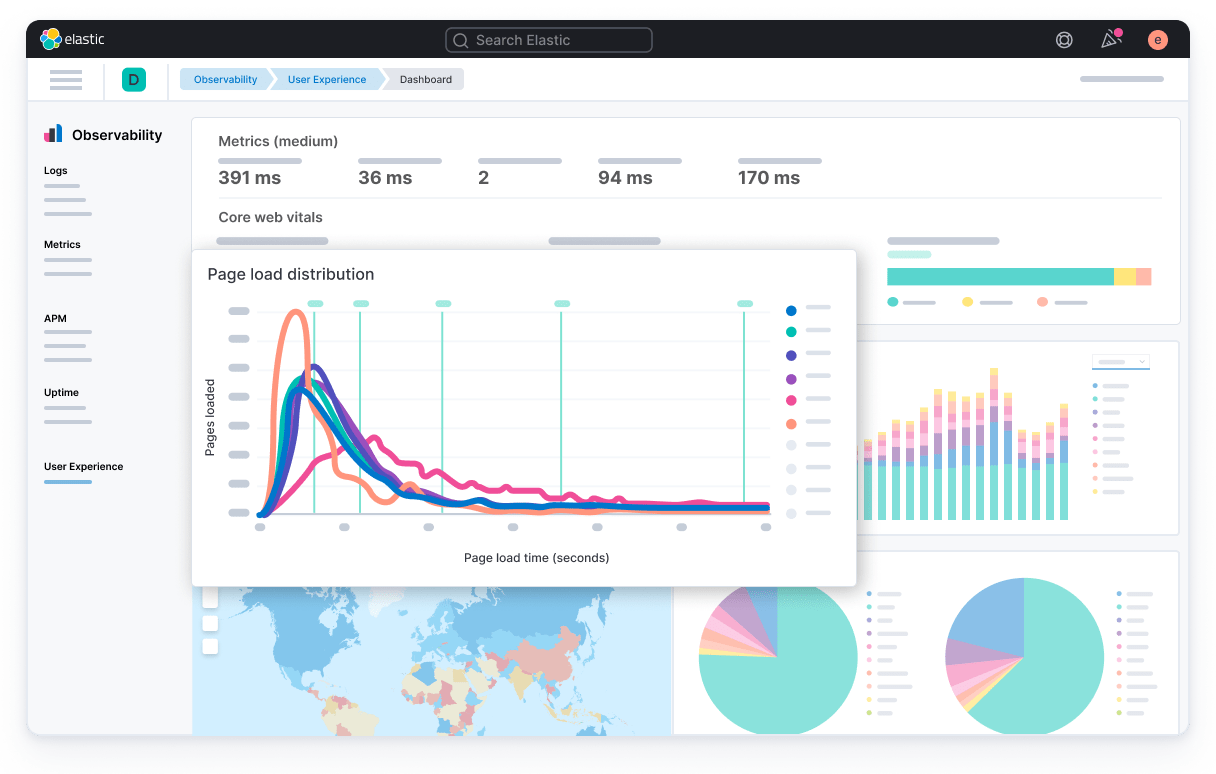 Trace user experience across the entire hybrid cloud ecosystem
Give your team the context they need to go well beyond status codes. With Elastic Real User Monitoring (RUM) integrated with Elastic APM, real user monitoring transactions can easily be isolated. Review associated logs, metrics, and traces to connect the dots. Correlate activity and resolve performance issues quickly in complex cloud configurations to restore service to users.