Kibana
Kibana is a free and open user interface that lets you visualize your Elasticsearch data and navigate the Elastic Stack. Do anything from tracking query load to understanding the way requests flow through your apps.
Download Kibana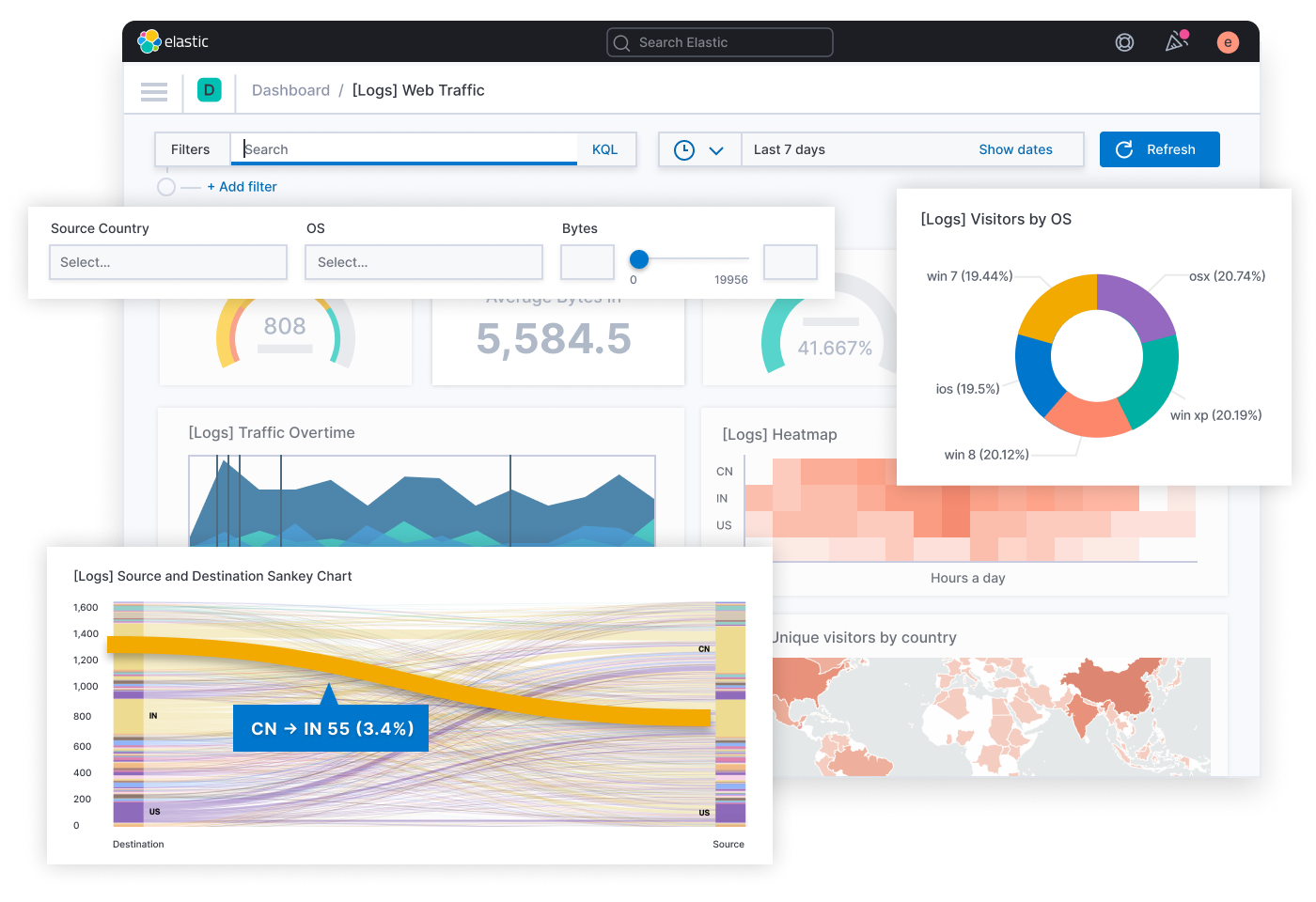 New to Kibana? Here's all you need to get started.
Watch video
Learn the core concepts of data analysis using Kibana.
Learn more
Are you using all of the features Kibana offers? Master the art of the Kibana dashboard.
Watch video
New
Quickly create custom fields with the runtime fields editor in Discover and Kibana Lens, now in Kibana 7.13.
Visualize & Analyze
Kibana gives you the freedom to select the way you give shape to your data. With its interactive visualizations, start with one question and see where it leads you. See the full list of Kibana features.
Leverage Elastic Maps to explore location data, or get creative and visualize custom layers and
vector shapes.

Detect the anomalies hiding in your Elasticsearch data and explore the properties that significantly influence them with unsupervised machine learning features.

Take the relevance capabilities of a search engine, combine them with graph exploration, and uncover the uncommonly common relationships in your Elasticsearch data.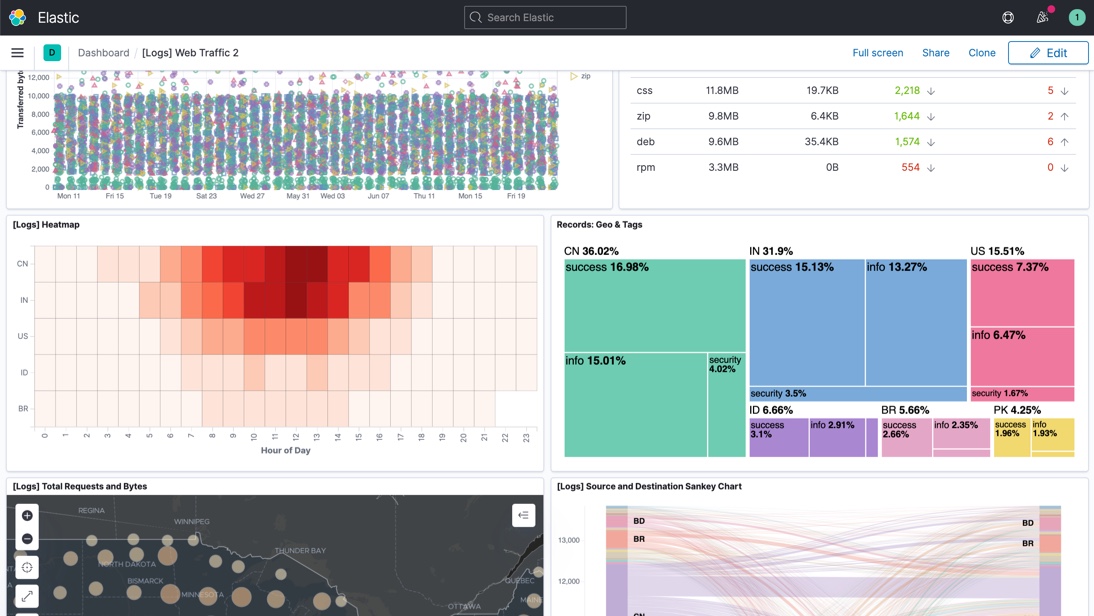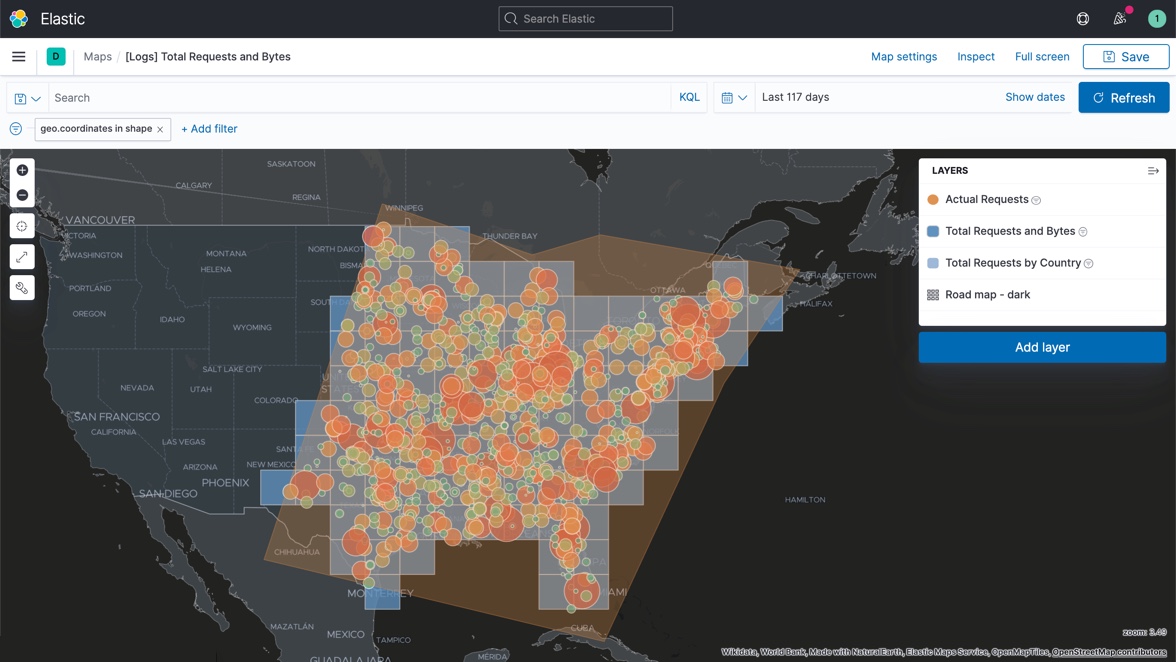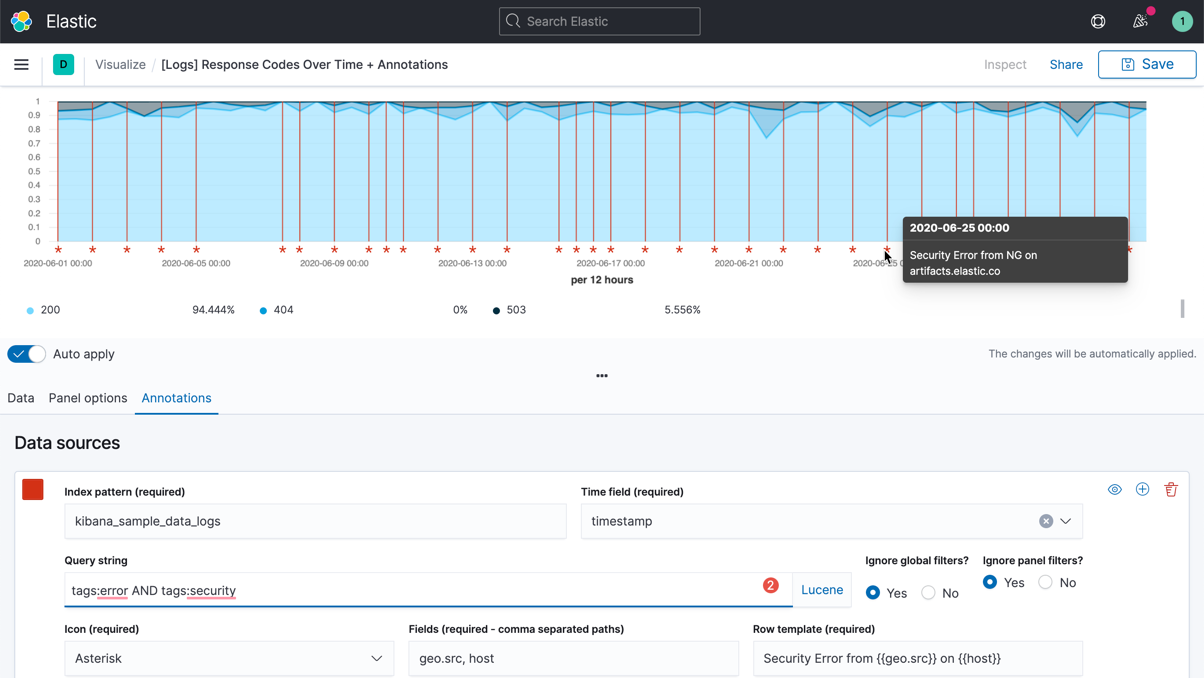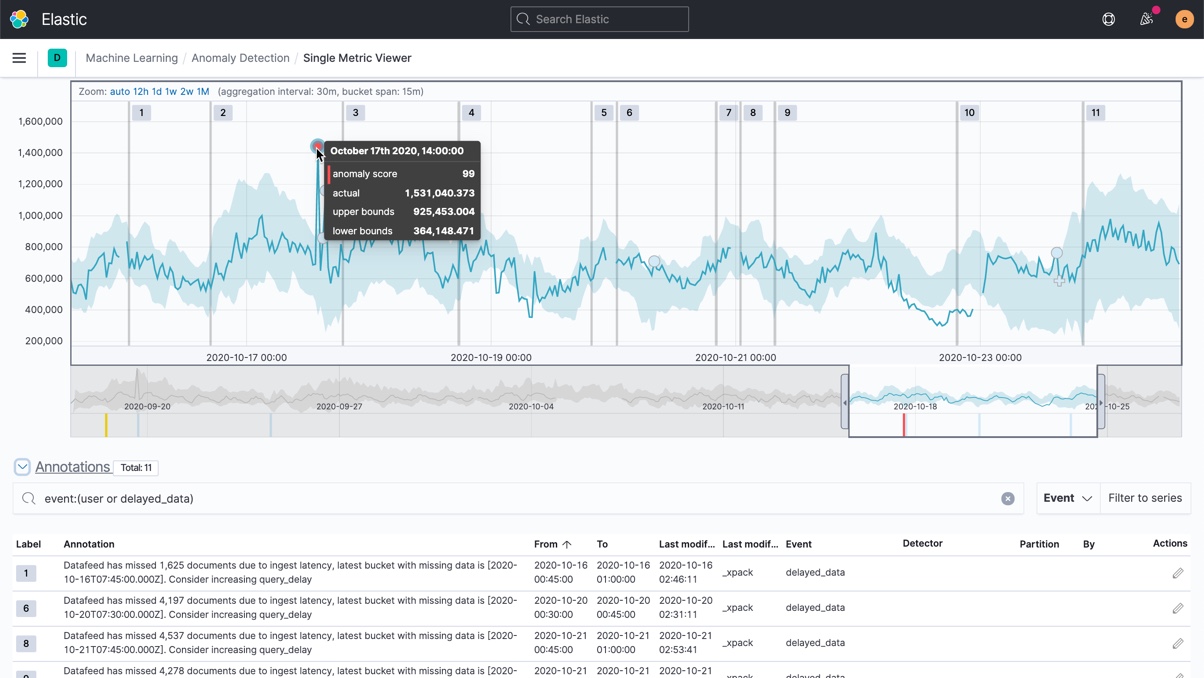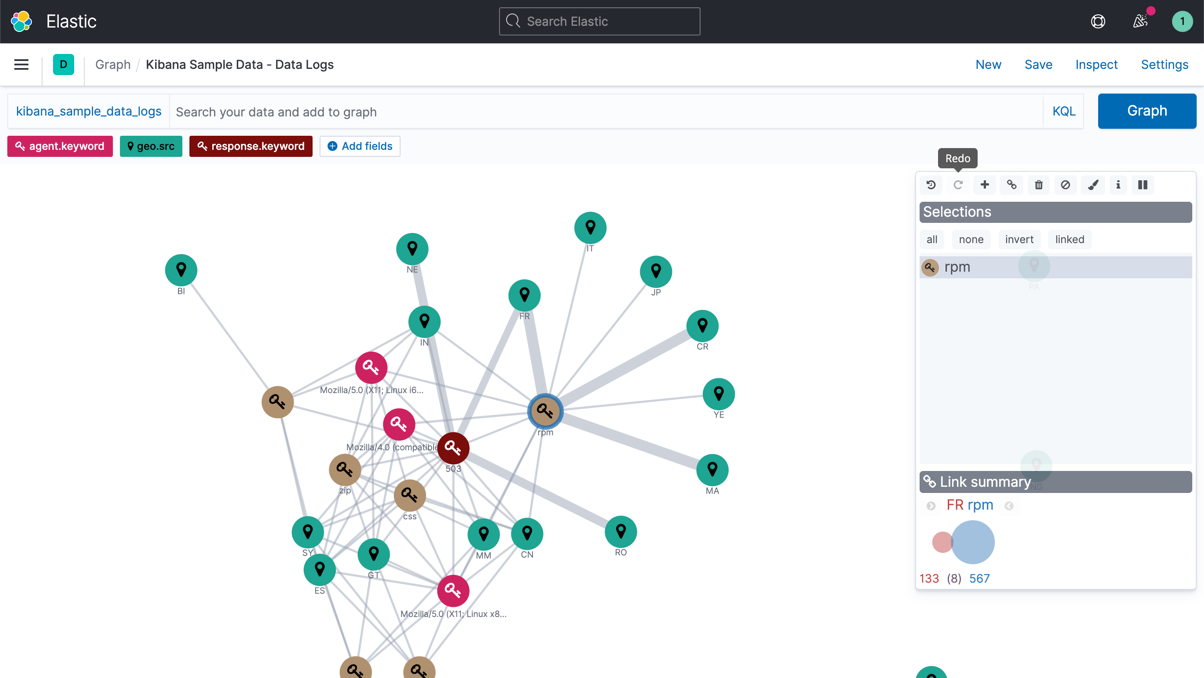 Trusted, used, and loved by
Explore
Start exploring even if you're not sure where you're headed. Drag and drop fields, and see immediate previews as your data takes shape. Would that look better as a bar chart? Based on your field selection, smart suggestions in Kibana Lens guide you towards visualizations that most effectively communicate your data. Spot an interesting trend that spurs another idea? No problem. Switch data sources on the fly for ad hoc analysis that makes it simple to follow your instincts and build out dashboards to continue monitoring. And it's free and open.
Customize
Go beyond the grid. Infuse your brand and style into the story of your data with the logos, colors, and design elements that are unique to you. Canvas is a free and open feature of Kibana where you can get creative with your live data — and it supports SQL.
Distribution
Wherever your visualizations take you, we'll be there. Spin up a hosted and managed deployment via our Elasticsearch Service, get an enhanced orchestration experience with Elastic Cloud Enterprise or Elastic Cloud on Kubernetes, or simply download Kibana the good old way.
Elastic Cloud
Spin up a fully loaded deployment on the cloud provider you choose. As the company behind Elasticsearch, we bring our features and support to your Elastic clusters in the cloud.
On-Prem
Grab a fresh installation and start running Kibana on your machine in a few steps.
Manage
With Kibana, the command line is no longer the only way to manage security settings, monitor the stack, ingest and roll up your data, or configure additional Elastic Stack features. While we have really excellent APIs, managing and securing the Elastic Stack from the comfort of a visual UI is more intuitive for a broader audience. View the full list of Kibana features and UIs.
Use Case Ready
Sometimes you just want to tail a file. Perhaps you'd like to track the uptime of your website. Or maybe you want to follow a distributed trace. Do it without leaving the comfort of Kibana with built-in apps like Logs, Infrastructure, APM, Uptime, and more.