Elastic announces 2022 Elastic Excellence Awards winners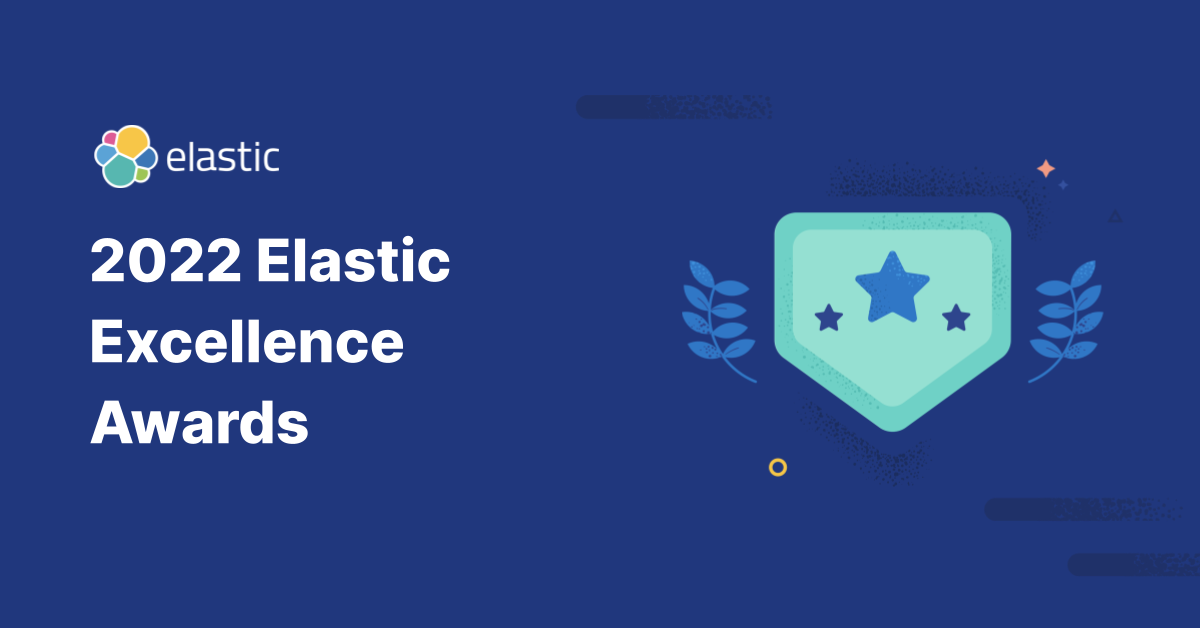 As national and global economies face ever-evolving challenges, the Elastic community continues to demonstrate ingenuity and resilience by pushing the limits of data search, observability, and security with groundbreaking implementations. 2022 was an exceptional year, with innovative solutions created in widely diverse industries such as defense, financial services, public sector, and healthcare. The Elastic Excellence Awards enable us to recognize the efforts of these visionary teams, and we are thrilled to announce this year's winners.
Cause Award
Recognizing use cases addressing social and humanitarian challenges for the betterment of the world.
Winner
One of the largest healthcare services groups in Asia, Zuellig Pharma, is dedicated to making healthcare more accessible. Its Digital & Data team is breaking down barriers to healthcare innovation by providing a safe and secure digital ecosystem of services for patients. This winning entry for the Cause Award is Zuellig Pharma's eZRx, an end-to-end, B2B e-commerce solution that includes order, track and trace, return, and payment modules. Customers and sales reps can easily search and place their orders for healthcare products online. This capability proved to be especially valuable when Covid-19 pandemic restrictions prevented face-to-face transactions for ordering life-saving medical products.
Honorees: Gesellschaft für Internationale Zusammenarbeit, Rwanda Information Society Authority, and Securly, Inc.
Business Transformation Award
Recognizing organizations creating measurable, company-wide added value with one of the three Elastic solutions: Enterprise Search, Observability, and Security.
Enterprise Search Winner
Cisco builds the technology that powers the world's networked economy. The winning entry for business transformation in the Enterprise Search category handles more than a billion queries annually by powering Cisco.com search, Cisco's intranet search, Product Support Search (Topic), and Webex App Hub. Search results are now faster and more accurate, ensuring a first-class search experience for website visitors and enabling Cisco's support team to resolve issues quickly.
Observability Winner
The Digital Technology & Innovation Organization is the central hub for customer-facing Wells Fargo applications. This winning entry for business transformation in the Observability category, called Distributed Tracing, increases the resiliency of applications by understanding the health and performance of a diverse technology topology. Before deployment, it took time to determine which line of business or front-end application was being impacted by an error event. Today the business can monitor, alert, and identify issues in near real time.
Security Winner
ECS is a leading provider of advanced technology, science, and engineering solutions that serves customers across the federal civilian, defense, intelligence, and commercial sectors. This winning entry for the business transformation award in the Security category incorporates threat hunting, machine learning, threshold rules, saved searches, and investigation timeline templates to better protect customers. Complex search capabilities, data visualization, and threat landscape visibility enable the ECS team to detect, analyze, and respond to advanced threats targeting customer environments.
Solve with Search Award
Recognizing organizations producing relevant data insights inspiring strategic, results-driven action.
Winner
As the second largest police service in the UK, Police Scotland's purpose is to improve the safety and wellbeing of people, places, and communities in Scotland. This winning entry for the Solve with Search Award provides officers with pertinent data from multiple systems via their mobile devices. This enables advanced searches in milliseconds instead of manual analysis across systems. In addition to helping officers deal with complex situations, the technology also helps ensure that assistance is provided to vulnerable members of the public as quickly as possible. 
Honorees: LivePerson and People Interactive Pvt. Ltd.
Innovation Award
Recognizing organizations reimagining the way problems are approached and tackling challenges head on to innovate and achieve success.
Winner
Inwatec is a Danish robotics company that develops advanced software and smart machinery to automate workflows in the industrial laundry industry. Its equipment sorts items by characteristics like color and weight and also prevents foreign objects from getting into washing machines. This winning entry for the Innovation Award provides real-time data performance monitoring, which helps the Inwatec team build on their research and create better products. In addition, the Inwatec service department can troubleshoot performance issues, ship the correct spare parts, and ensure that a laundry business can rapidly recover from any breakdowns.
Honorees: Naimuri and Affirm
Public Sector Award
Recognizing public sector organizations that are leading the way in innovative, sustainable, and critical use cases.
Winner
Lawrence Livermore National Laboratory ensures the safety, security, and reliability of the US nuclear deterrent. This winning entry for the Public Sector Award supports the laboratory's high-performance computing center and enables extreme-scale work across multiple research domains and scientific applications. With a single tool for system security and monitoring, the organization can search large data sets with improved visualizations providing the insight needed to protect its environments.
Honoree: National Government Services
Certified Professional of the Year
Recognizing an individual who received their Elastic Certification and then went on to give back to the Elastic community while advancing their own personal and professional goals.
Winner
James Pittiglio is executive director at ShorePoint, where he co-leads the Data Analytics and Data Transformation group, supporting innovative cybersecurity initiatives. As an Elastic Certified Engineer, Elastic Certified Observability Engineer, and Elastic Certified Analyst, James uses his skills to support the cybersecurity missions of many departments and agencies across the United States federal government. In recent years, he has partnered with Elastic Services to help more than a dozen federal departments and agencies maximize Elastic investments, including the Department of Homeland Security (DHS), Cybersecurity and Infrastructure Security Agency (CISA), the Department of State (DoS), and the United States Secret Service (USSS).
Congratulations once again to the 2022 Elastic Excellence Awards winners and honorees! And thank you to all this year's applicants who greatly impressed us with their entries. We're humbled by your incredible Elastic contributions and successes and look forward to your achievements in the coming year.