Elastic Enterprise Search
Easily implement powerful, modern search experiences for your busy team. Quickly add pre-tuned search to your website, app, or ecommerce store. Search it all, simply.
Try Workplace Search
Try App Search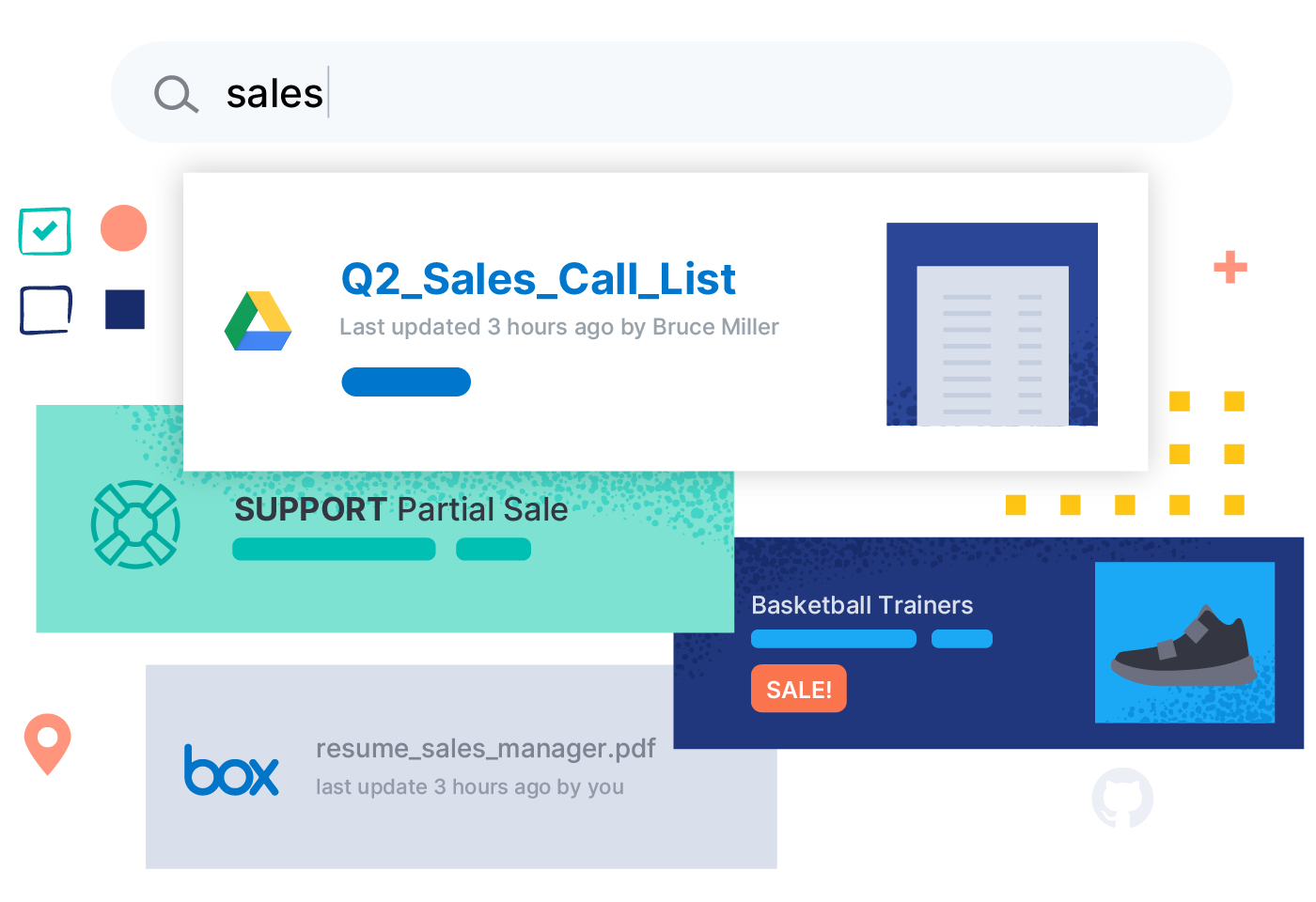 Add rich, relevant search to your apps and websites with App Search.
Watch video
Unify all your team's content into a personalized search experience with Elastic Workplace Search.
Watch video
Use the free and open source Search UI to build premium search experiences.
Learn more
SignUpCTA
Better search across data silos can dramatically increase the efficiency of customer service and support operations, leading to faster resolution times, lower costs, and — most importantly — happier customers.
We are happy to help you understand more about our products, pricing, and other offerings to best support your use case and goals.