Elastic Observability collects, centralizes, and analyzes observability data at scale and utilizes domain-specific machine learning and anomaly detection to reduce labor-intensive troubleshooting. Streamline your triage activities so teams can focus on developing better software.
Rethinking Observability with Elastic Machine Learning and statistics
Watch now
Leverage machine learning on Elastic Stack for actionable insights
Learn more
Manage and monitor your telecommunications infrastructure with Elastic Stack
Read the blog
The Elastic machine learning (ML) engine is data-agnostic, giving you the flexibility to use both unsupervised and supervised ML. Detect anomalies, outliers from the group, and even those rare events for all of your observability data with unsupervised, domain-centric ML — or use supervised ML to build, test, and deploy models for virtually any data.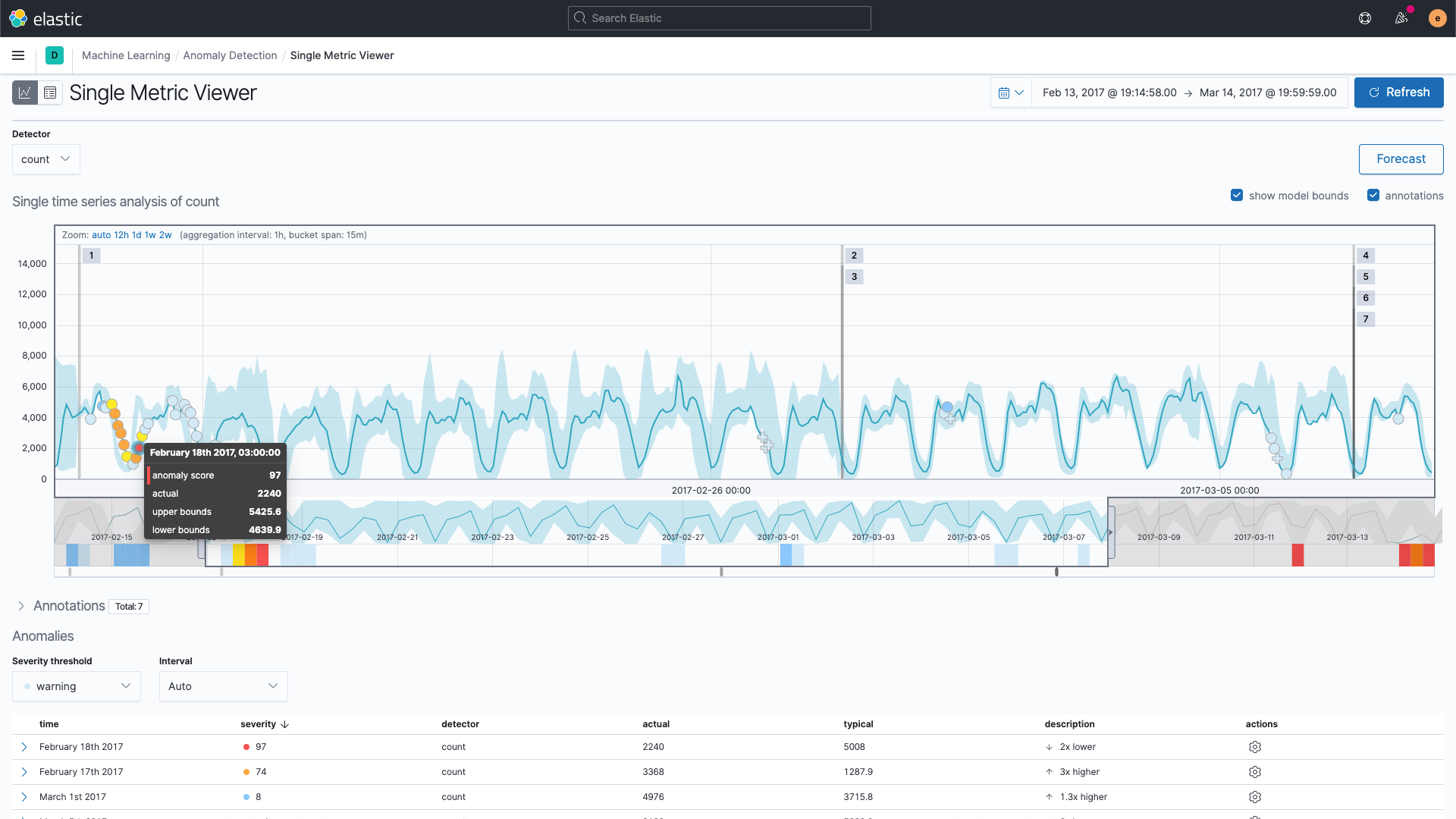 Detect issues without intervention based on analysis of end user monitoring, infrastructure monitoring, and application monitoring data. Initiate a case to begin the incident management process to open and track service issues directly in Elastic Observability. Machine learning automatically surfaces correlations between your APM and infrastructure data to help find root causes faster.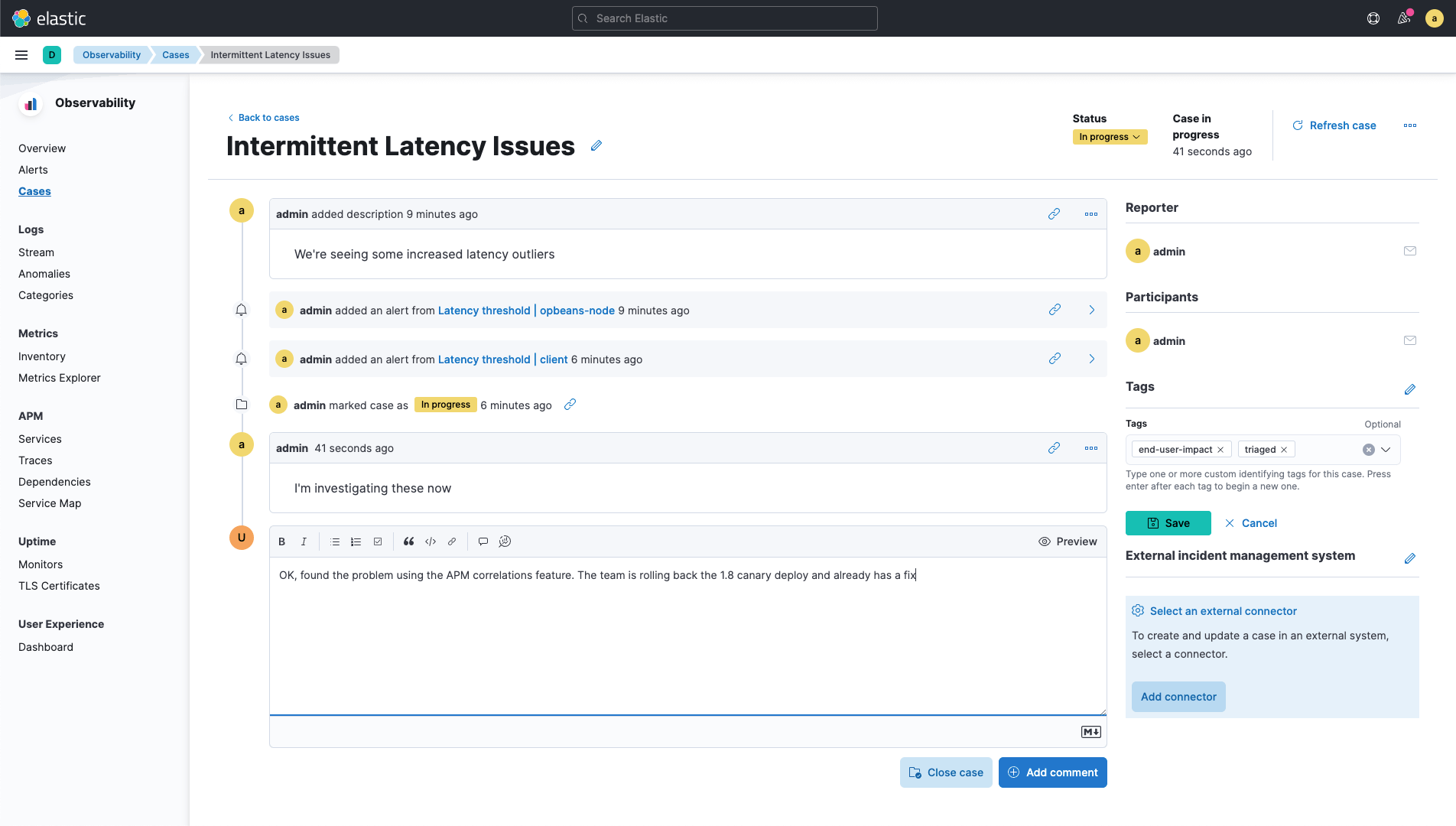 Connect your alerts to actions by using built-in integrations for PagerDuty, ServiceNow, Jira, Microsoft Teams, Slack, and email. Leverage the powerful webhook output in Elastic Stack, letting you tie into additional third-party systems that matter to your organization and integrate with your team's workflows.