RELEVANCE
With powerful out-of-the box search relevance, Elastic® provides all the tools you need to build AI-powered search experiences that help users find exactly what they need. The Elasticsearch Relevance Engine™, state of the art machine learning, and relevance tuning tools help you analyze, optimize, and personalize even further.
Learn about the Elasticsearch Relevance Engine (ESRE) for creating AI search applications that integrate with LLMs and generative AI.
Read blog
Learn more about personalizing Elastic Enterprise Search based on search history.
Learn more
Get an introduction to Elasticsearch's advanced relevance ranking toolbox.
Watch video
AI-POWERED RELEVANCE
Create AI search applications and integrate with large language models with the Elasticsearch Relevance Engine. Use industry leading advanced relevance ranking features like BM25f for hybrid search, native vector search, Elastic's proprietary ML model for semantic search across domains, and hybrid ranking using RRF to enter a new era of contextual relevance.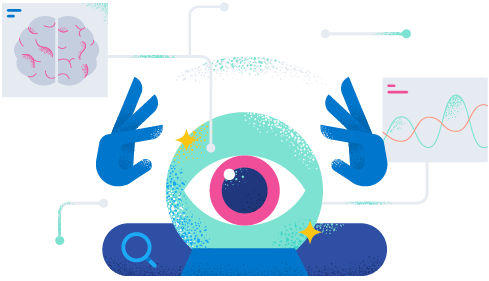 MEANINGFUL, TIMELY
Show customers you understand their needs with relevant search results that enhance their journey — from where they are to where they want to go. Get Elastic's search relevance out of the box, plus plenty of power to personalize. Curate results to raise visibility for house brands, promotions, and popular offerings based on real-time company data.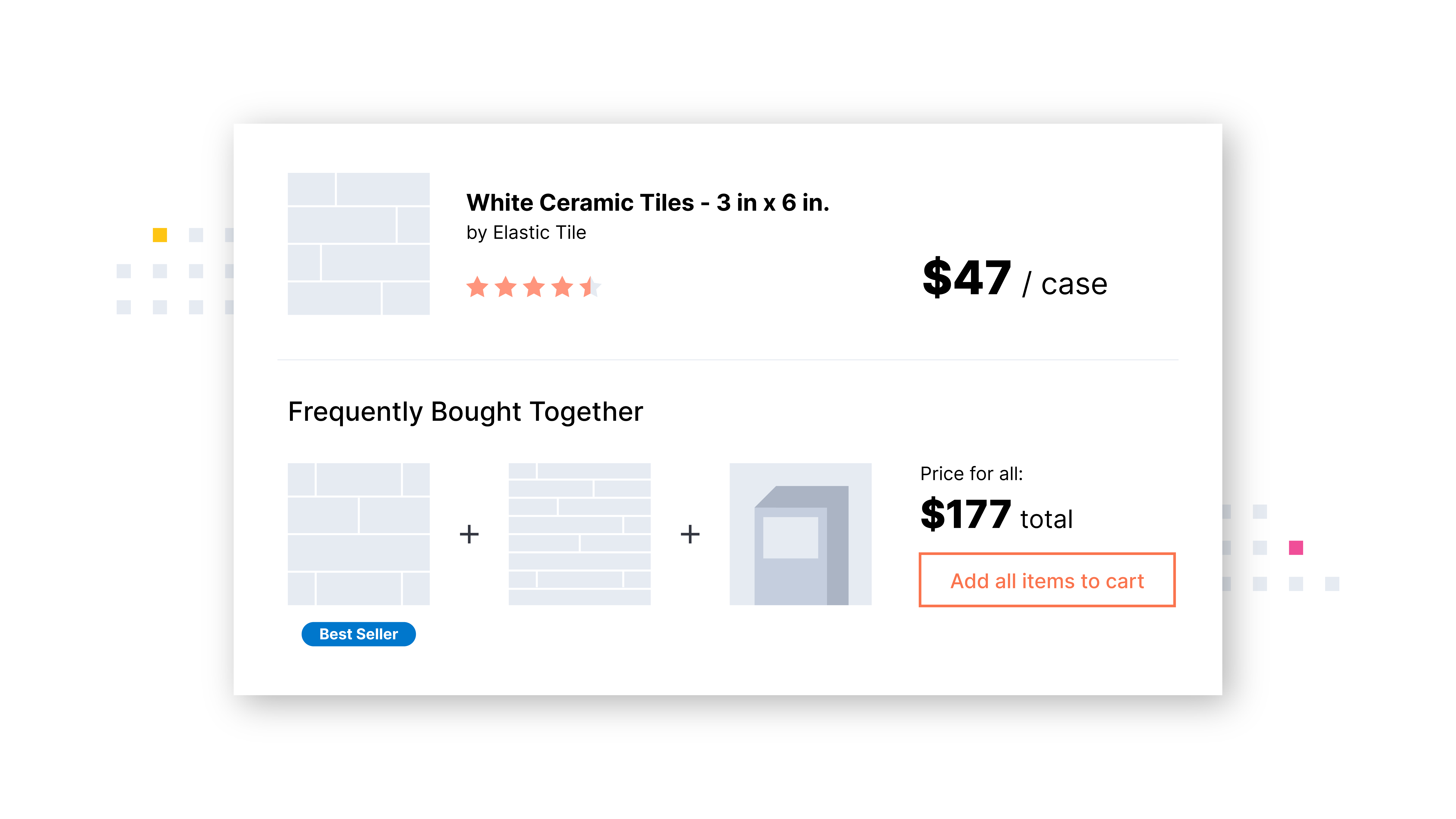 ADAPTIVE RELEVANCE
Give your highest performing results top billing with automated, data-driven recommendations based on search analytics. Accept, reject, or automatically apply curation suggestions. Thanks to machine learning, your automated recommendations become even more relevant over time.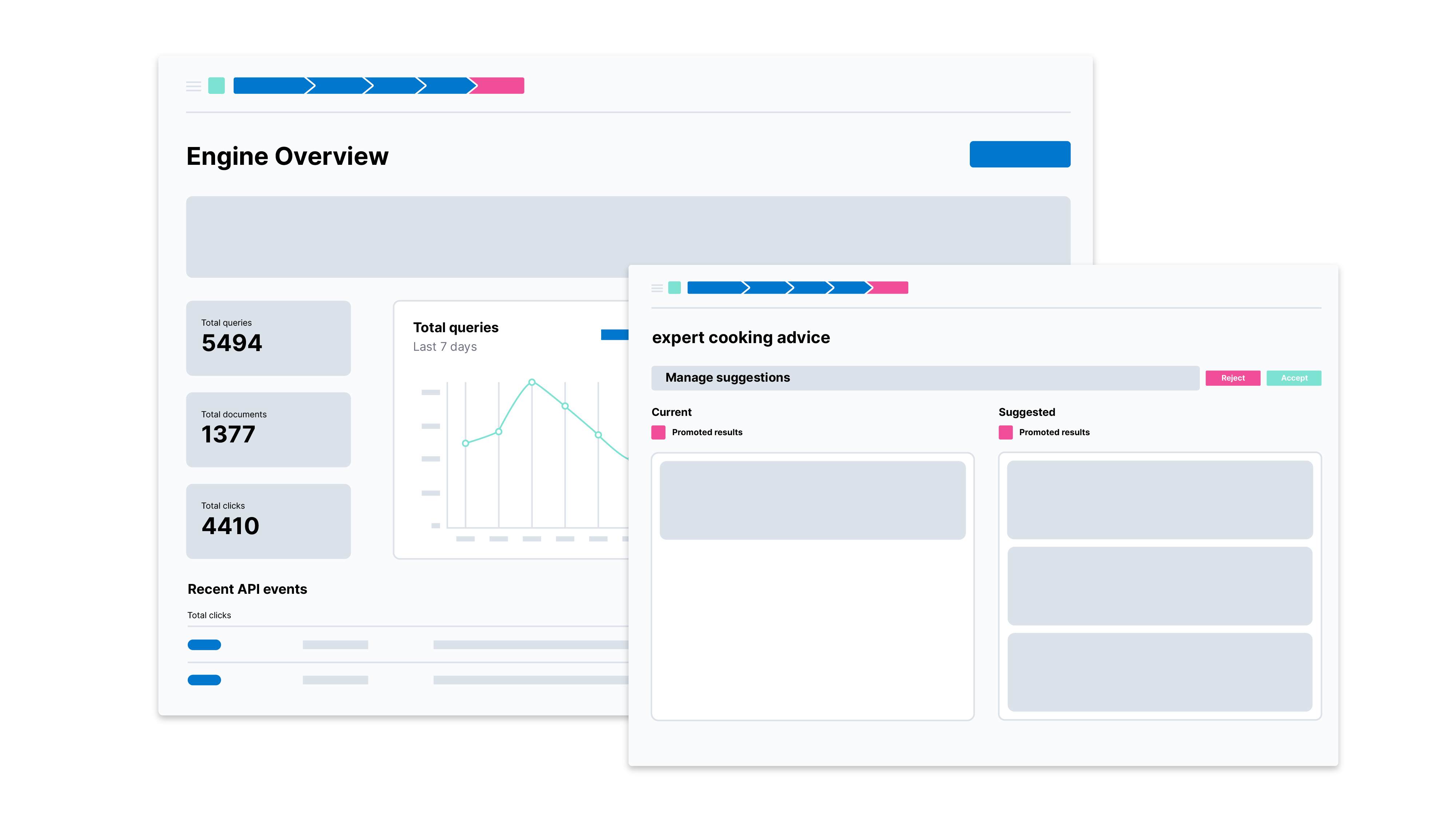 FINE-TUNING
Easily adjust the recall of your results with precision tuning or lend additional weight or boosts to certain data fields. Add synonyms for common search terms to customize search to business and user requirements. No need to redeploy — search relevance changes are live in production as soon as you're ready.
ANALYZE, TUNE, REPEAT
Relevance tuning is as easy as drag and drop in the management interface, giving even non-technical staff a convenient way to tune results in real time. And, of course, developers can perform all the same tuning magic via API. Either way, you get full configurability over your relevance models.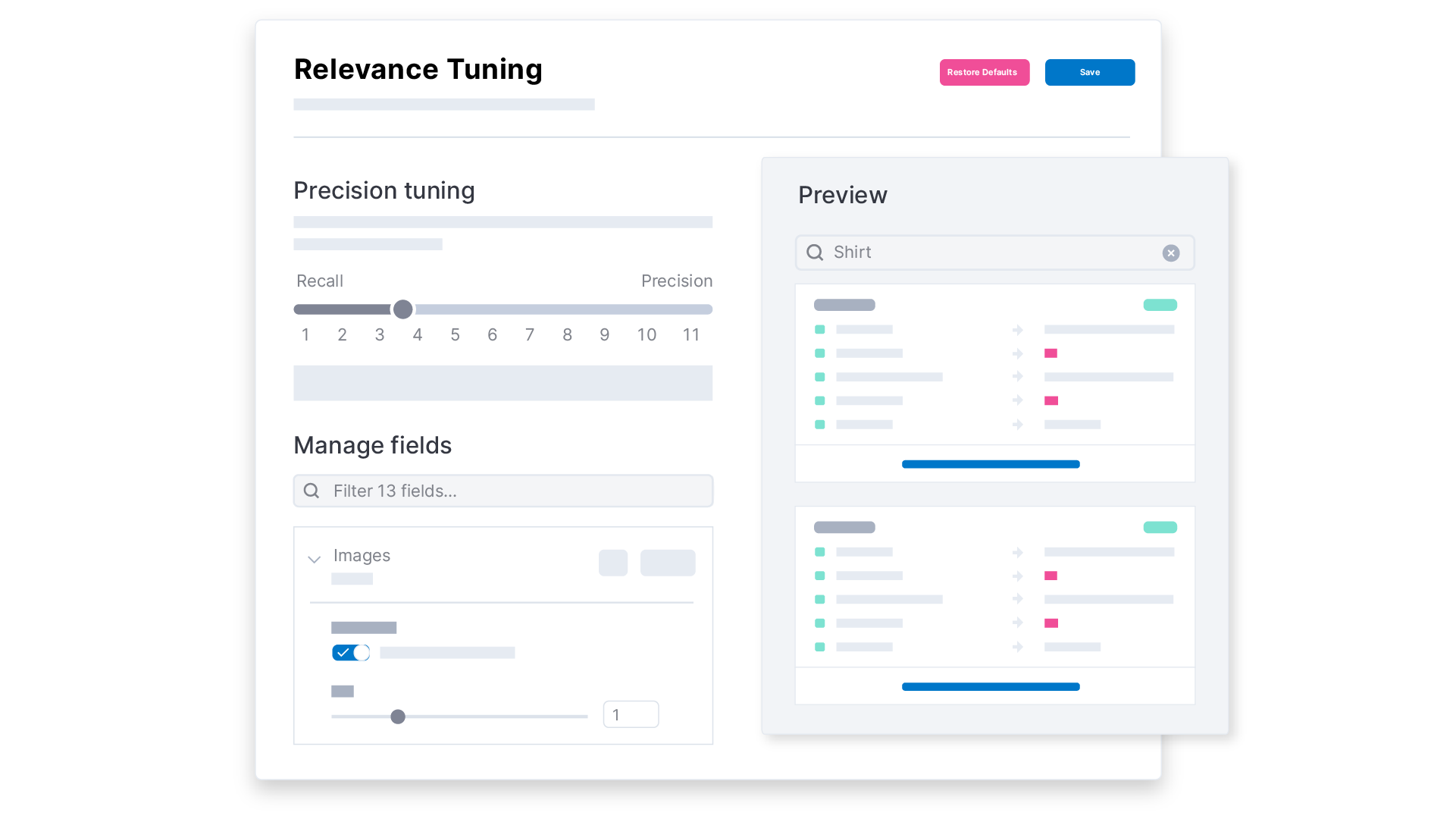 HYPER-RELEVANCE
Whether you're adding new concepts to broaden the impact of your search or seeking new ways to improve search accuracy, machine learning can augment search and business insights to enhance your search applications and customer experience. Improve semantic relevance with generative AI, vector search, support for NLP transformer models, and third-party model management.