CUSTOMER SUPPORT & KNOWLEDGE BASE SEARCH
Outstanding support starts with getting answers for your customers
Help customers find information quickly and easily with modern, powerful search. Show customers that you speak their language with accurate and personalized question answering powered by generative AI. Resolve customer issues in record time, and see satisfaction skyrocket while support costs plummet.
Learn how to implement search for your knowledge base — from planning and implementation to testing and maintenance.
Read white paper
Get best practices for achieving self-service success and case deflection with easy-to-use search experiences.
Get ebook
Using ML-powered search to fuel customer self-service success: Learn how machine learning is changing the customer service landscape.
See webinar
INCREASED CSAT
The best service is self‑service
Keep customer frustration at bay by delivering intuitive search that serves up quick answers. Type-ahead suggestions, results management, and NLP and generative AI-powered question answering can convert self-service to your knowledge base into your highest performing support channel. Built-in analytics and powerful visualizations give your team insights to improve customer success rates and case deflection.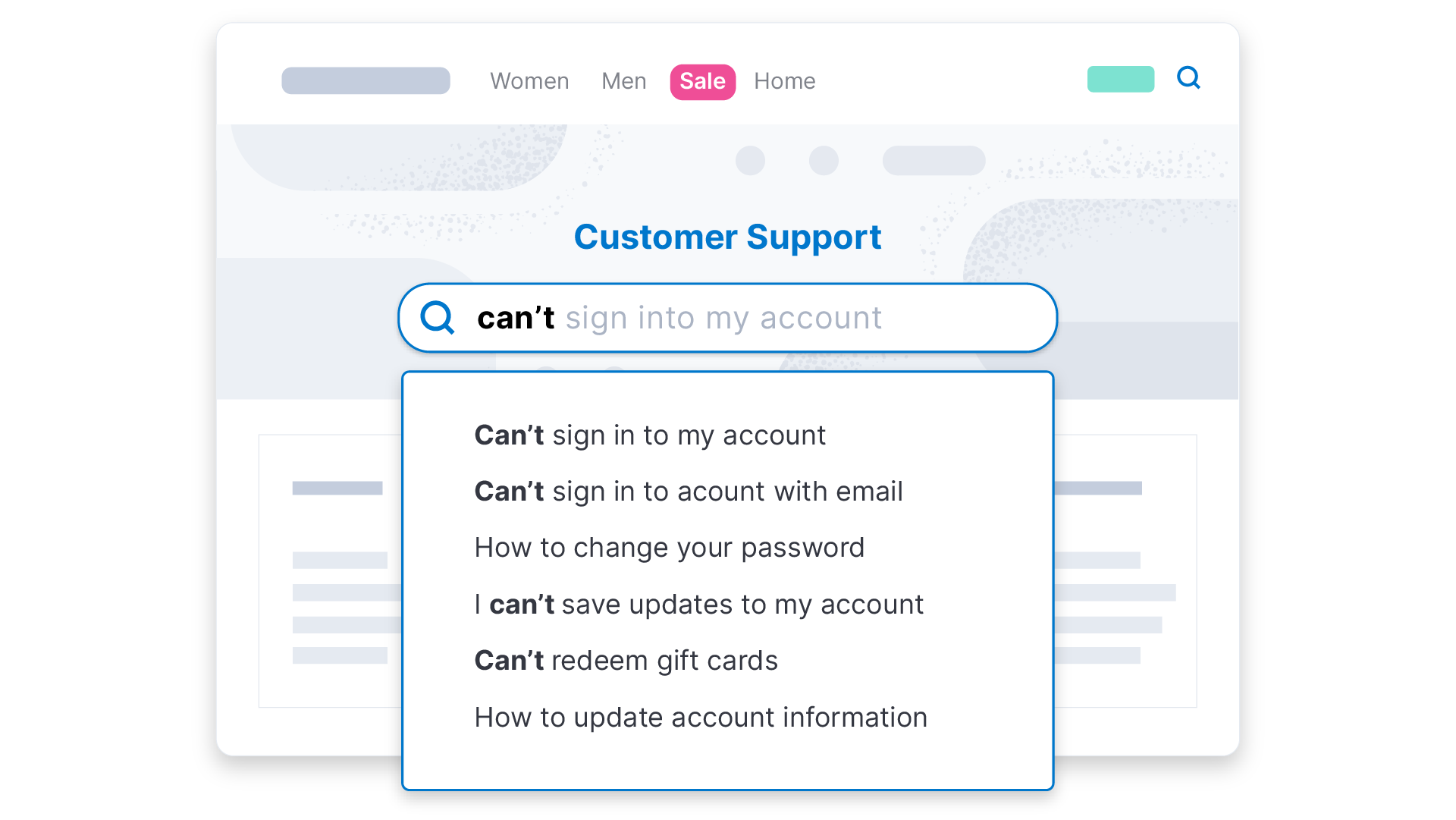 IMPLEMENTATION FLEXIBILITY
Upgrade search in a snap
Take advantage of flexible ingestion methods, including a web crawler, search APIs, countless SaaS connectors, and interoperability with existing Elasticsearch indices. Ready-made tools help you build search interfaces, tune relevance, and analyze search data. Use semantic search and NLP tools, powered by machine learning to interpret customer queries and tailor search results.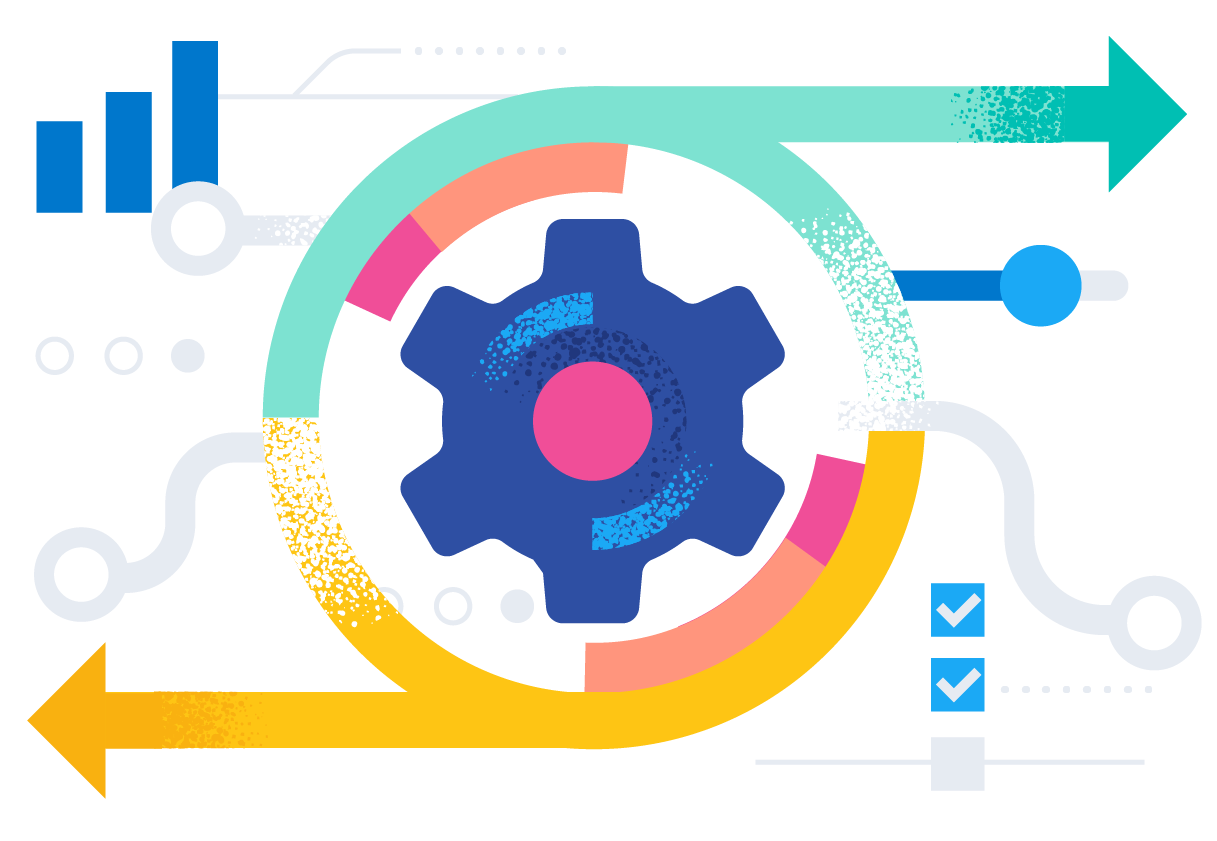 INSTANT ROI
The key to a better knowledge base
Unified search and generative AI experiences that tap into your internal support resources improve agent productivity and customer interaction quality, keeping support costs low. Role-based access shows everyone on the team the most relevant info. Search result suggestions powered by adaptive relevance put the most helpful content in front of customers and agents and identify content gaps in your knowledge base.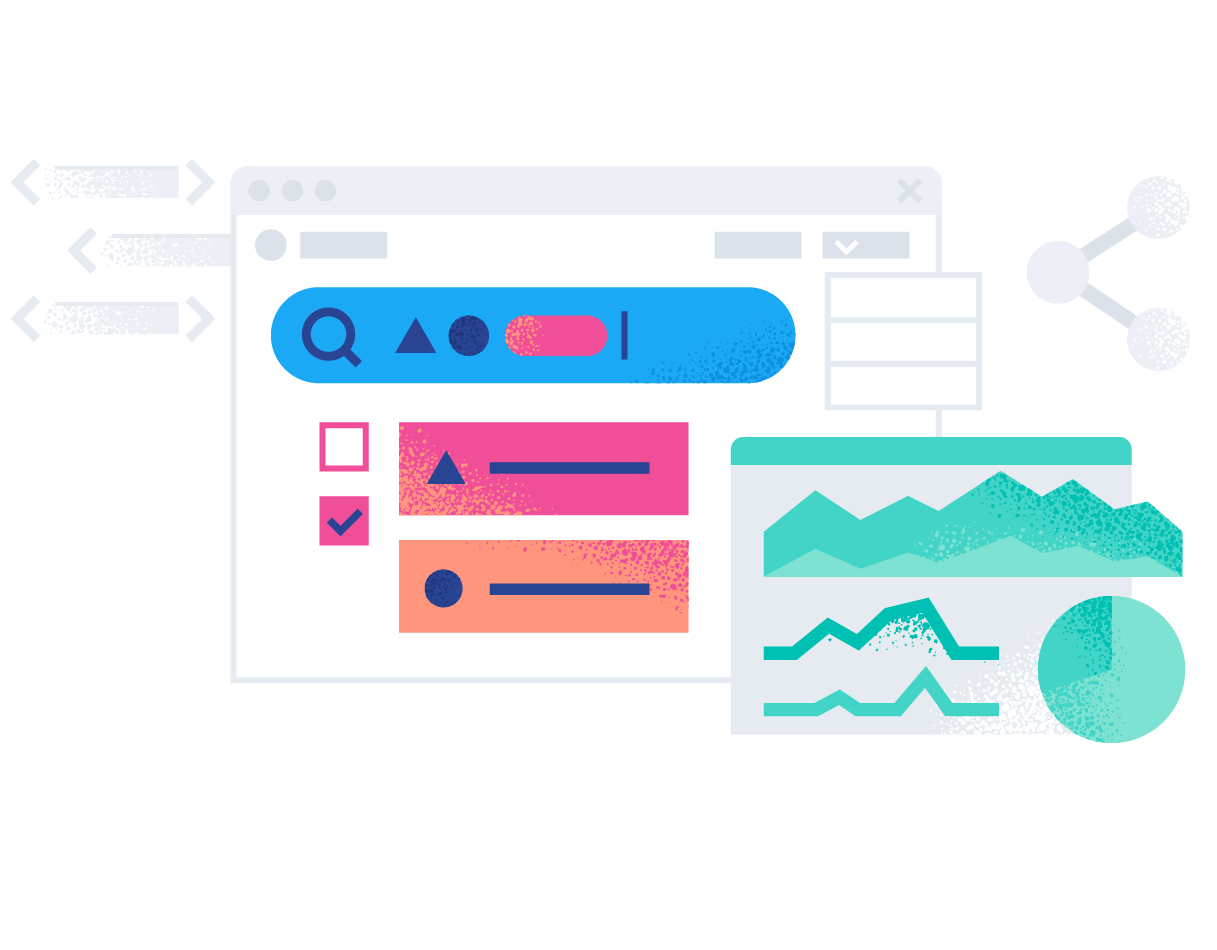 Generative AI
Next-gen support, today
Integrate Elastic with generative AI to create innovative self-service customer support and agent experiences. Use your proprietary customer data, knowledge base, and process documentation to provide precise question answering and recommendations, while maintaining document-level security and keeping costs low.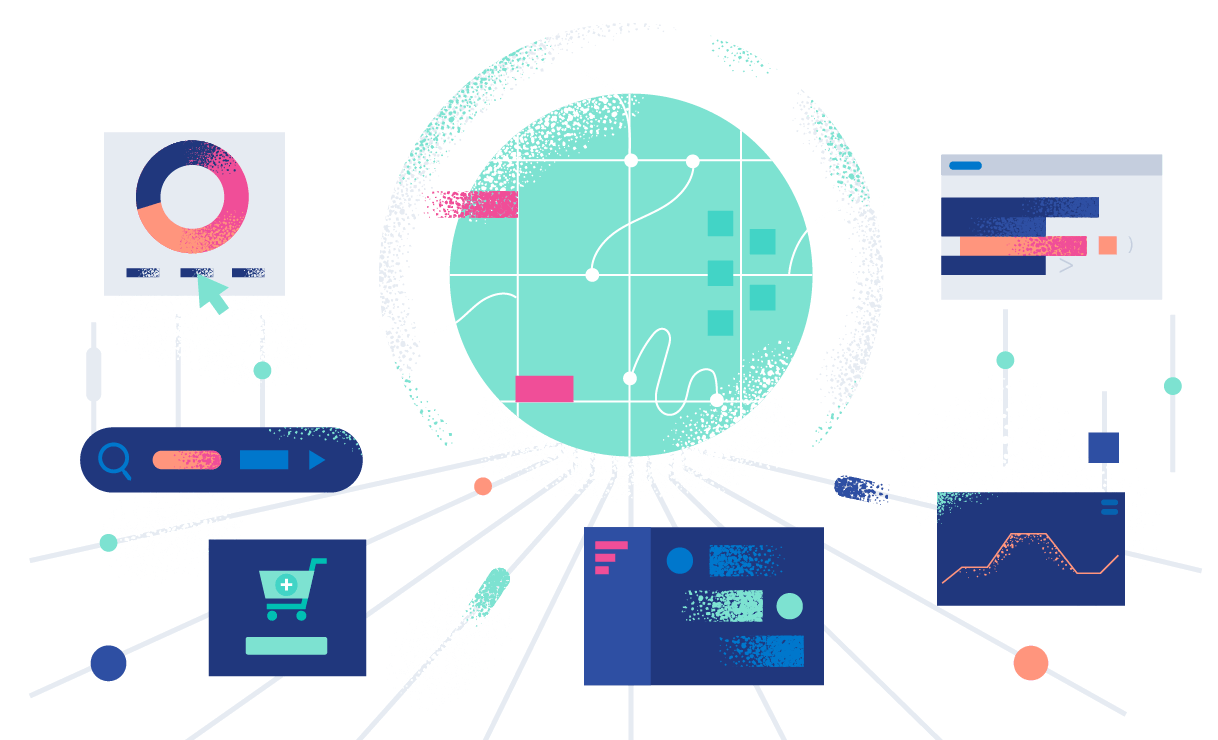 TOTAL ECONOMIC IMPACT™
Proven results…
Forrester Consulting's commissioned study of Elasticsearch concluded that customers reduce their costs by 25% and save 24 hours per year per employee. Learn how your organization can decrease its costs and improve employee productivity with Elastic.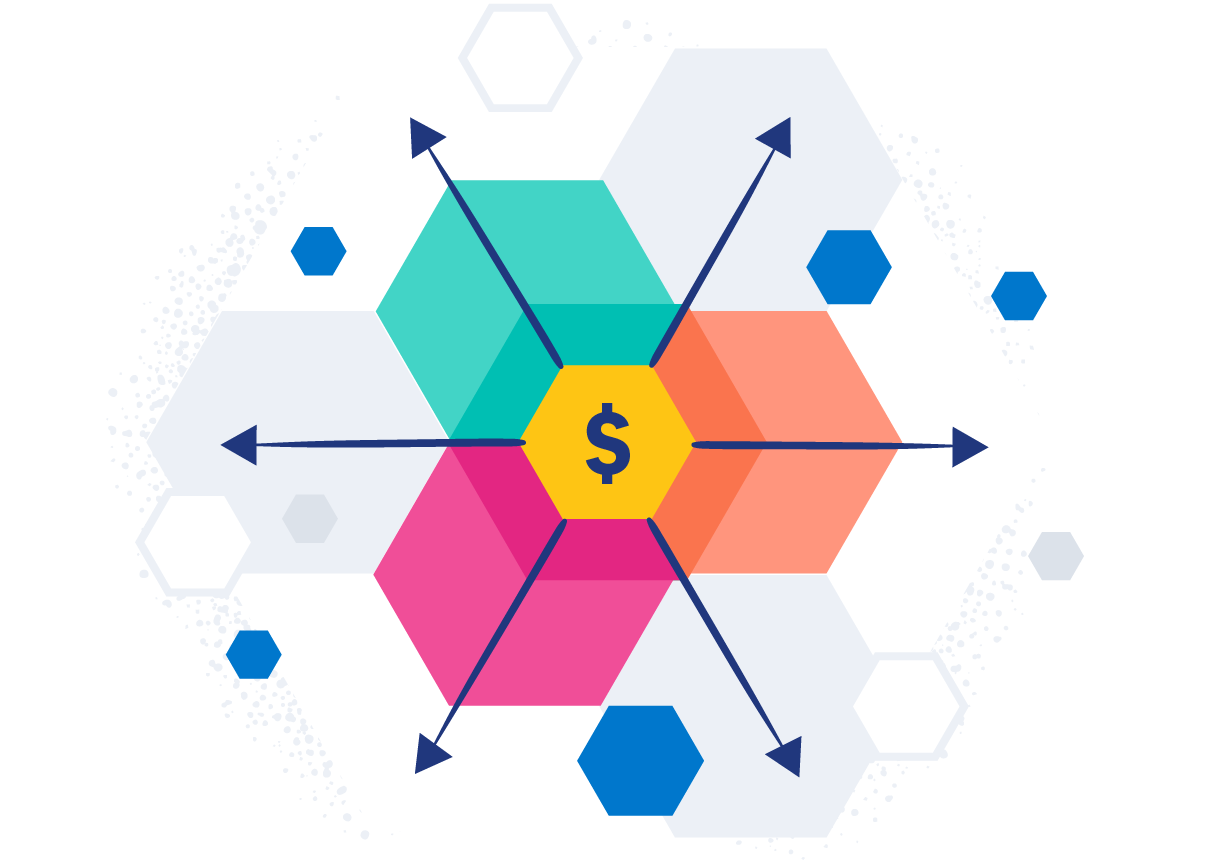 INDUSTRY CREDIBILITY
Used by leaders in customer support
Brands that make customer service a differentiator use Elastic because it gets customers the most relevant answers every time. Elastic's reliability, performance, and flexible deployment turn your search investment into savings.
See how Cisco transformed its support experience and helped its support team resolve issues quickly using AI and Elastic to organize and search over millions of pieces of content

Learn how Karbon deployed Elastic Cloud to give its accounting firm customers a complete view of historical client data with easy document and email retrieval.
SignUpCTA
Elastic named a Leader in the 2022 Gartner Magic Quadrant for Insight Engines
In our second year in the report, we're delighted to be recognized as a Leader. Find out more about our placement and Elastic's machine learning–powered, analytics-driven approach to building search applications.
Get the report