In this 3 video Quick Start series, you'll learn about Elastic Enterprise Search: modern, natural search experiences with pretuned relevance for your apps and websites. See how quickly you can get set up, ingest data, discover the search interface, and analyze and tune a search engine for your needs. Topics include what is Elastic Enterprise Search, indexing data into Elastic Enterprise Search, and analyzing and refining search.
Get started with a 14-day trial. Once you go to cloud.elastic.co and create an account, follow the steps below to learn how to launch your first Elastic stack in any one of our 50+ supported regions globally.
If you click on Edit setting you can choose a cloud provider, including Google Cloud, Microsoft Azure, or AWS. Once you select your cloud provider you'll be able to select the relevant region. Next, you have the option to choose between a few different hardware profiles so you can better customize the deployment to suit your needs. Plus, the latest version of Elastic has already been preselected for you.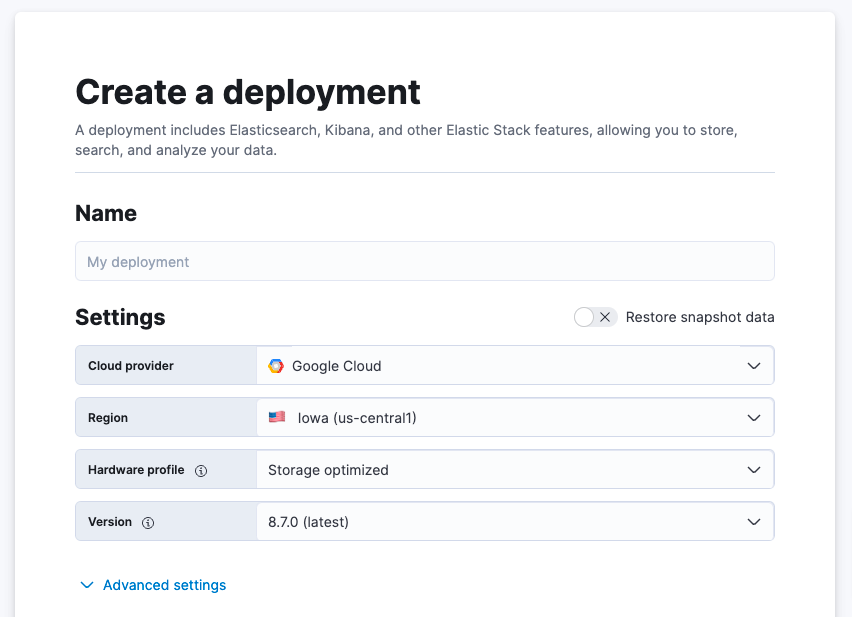 For this particular use case, you'll need a 4GB RAM instance. To create that, select Advanced settings, then scroll to the bottom to the Enterprise Search instance at the bottom, and select the drop down to increase the Size per zone to 4GB RAM prior to creating your deployment. After completing this you can select Create deployment.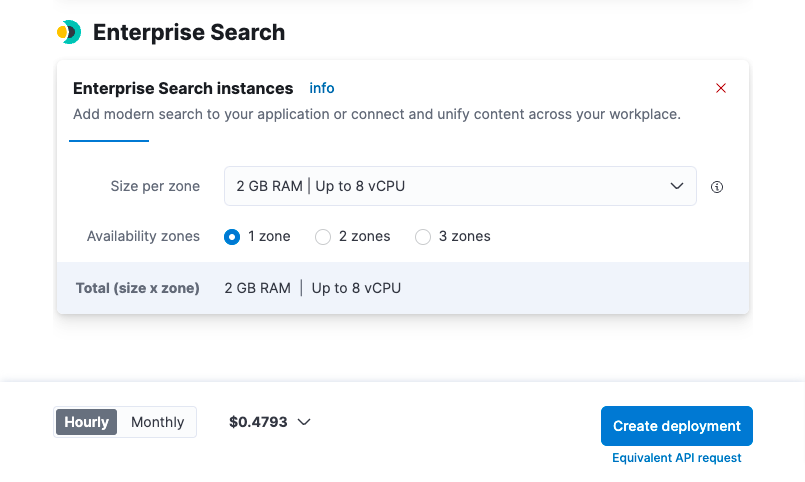 While your deployment is being created, you'll be given a username and password. Be sure to copy or download this as you'll need it when you install your integrations.
Once your deployment is complete select Search across databases and business systems.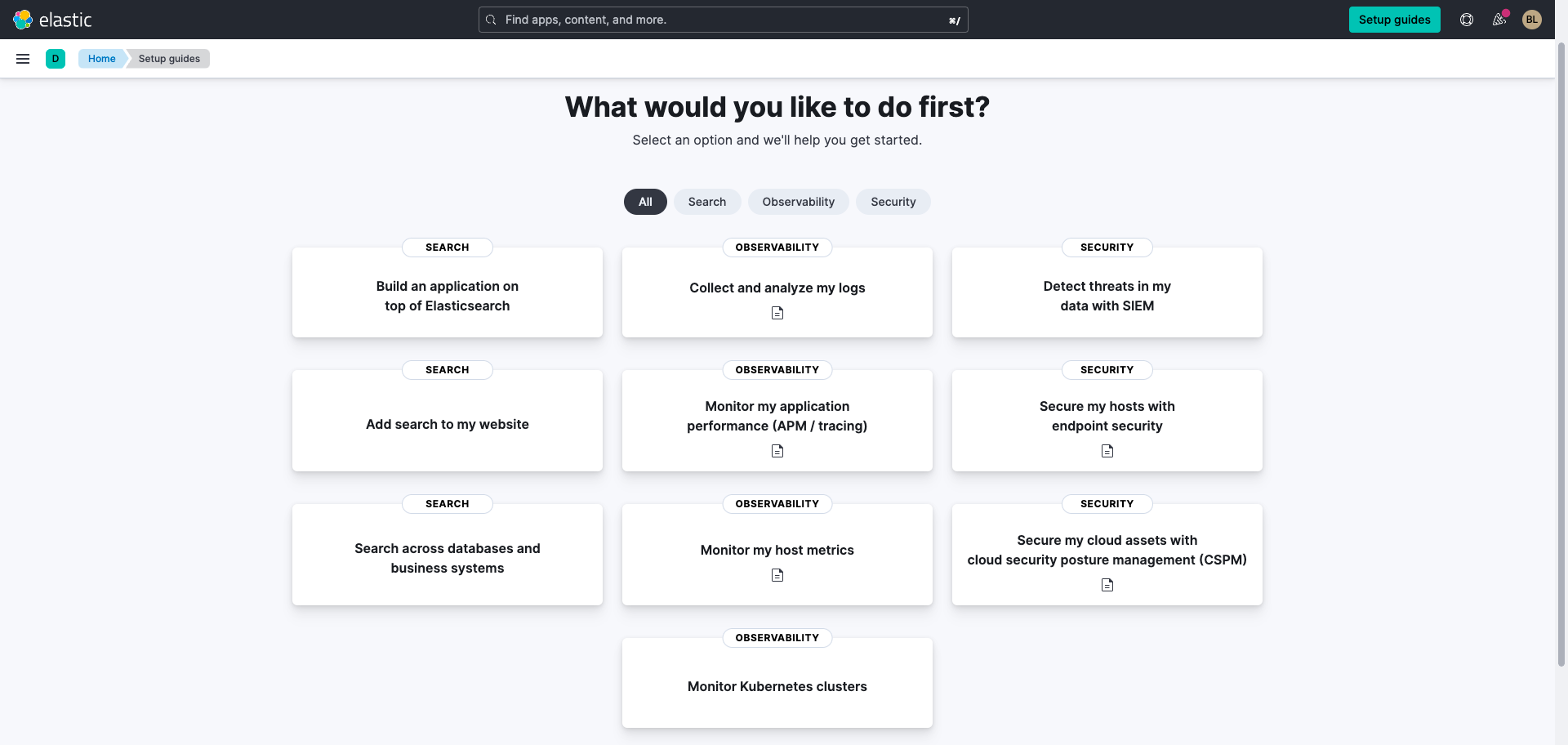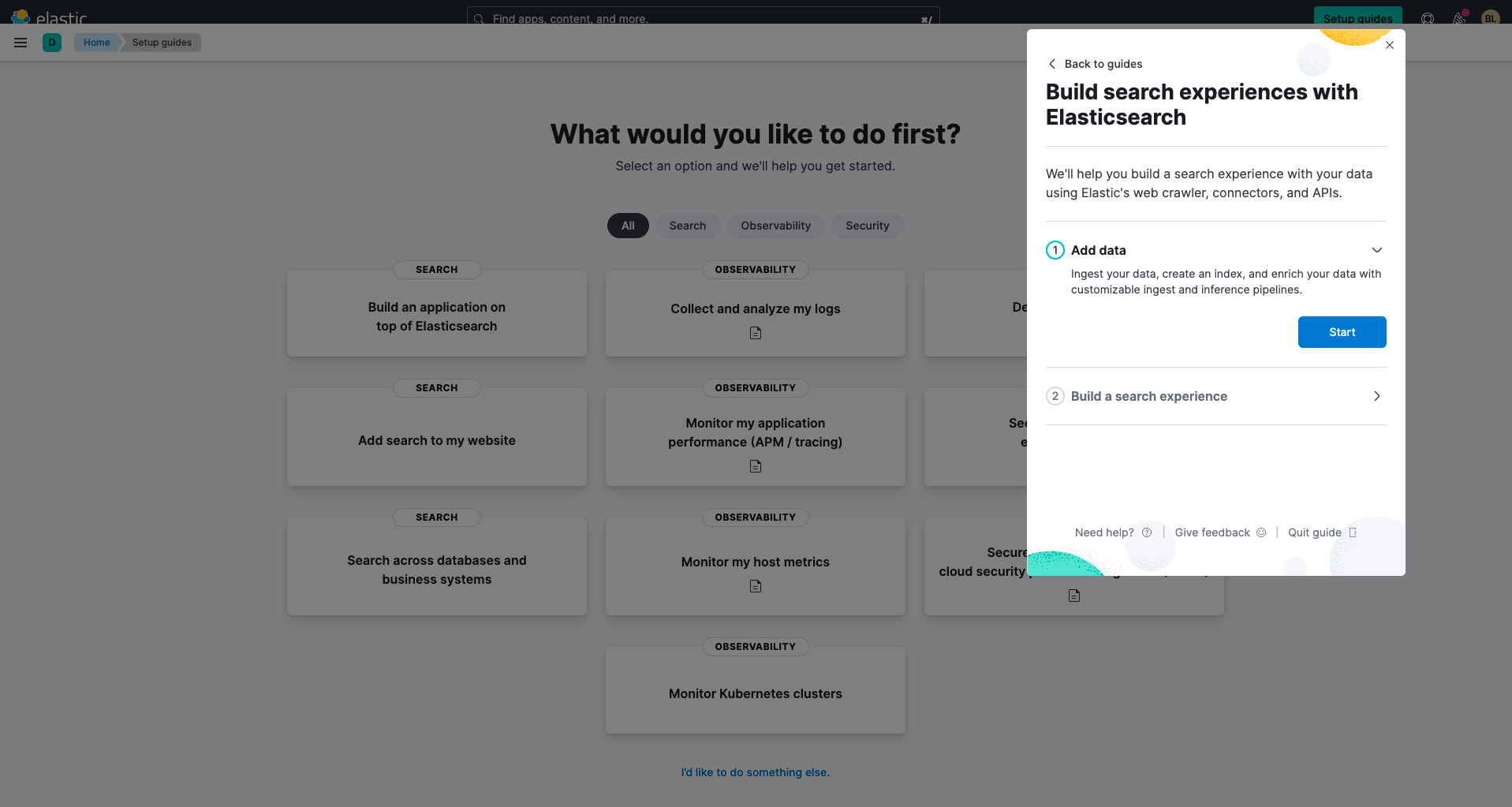 If this is your first time using Elastic you will need to select your ingestion method. It's recommended, for searching across your database, you select Use a connector as the ingestion method.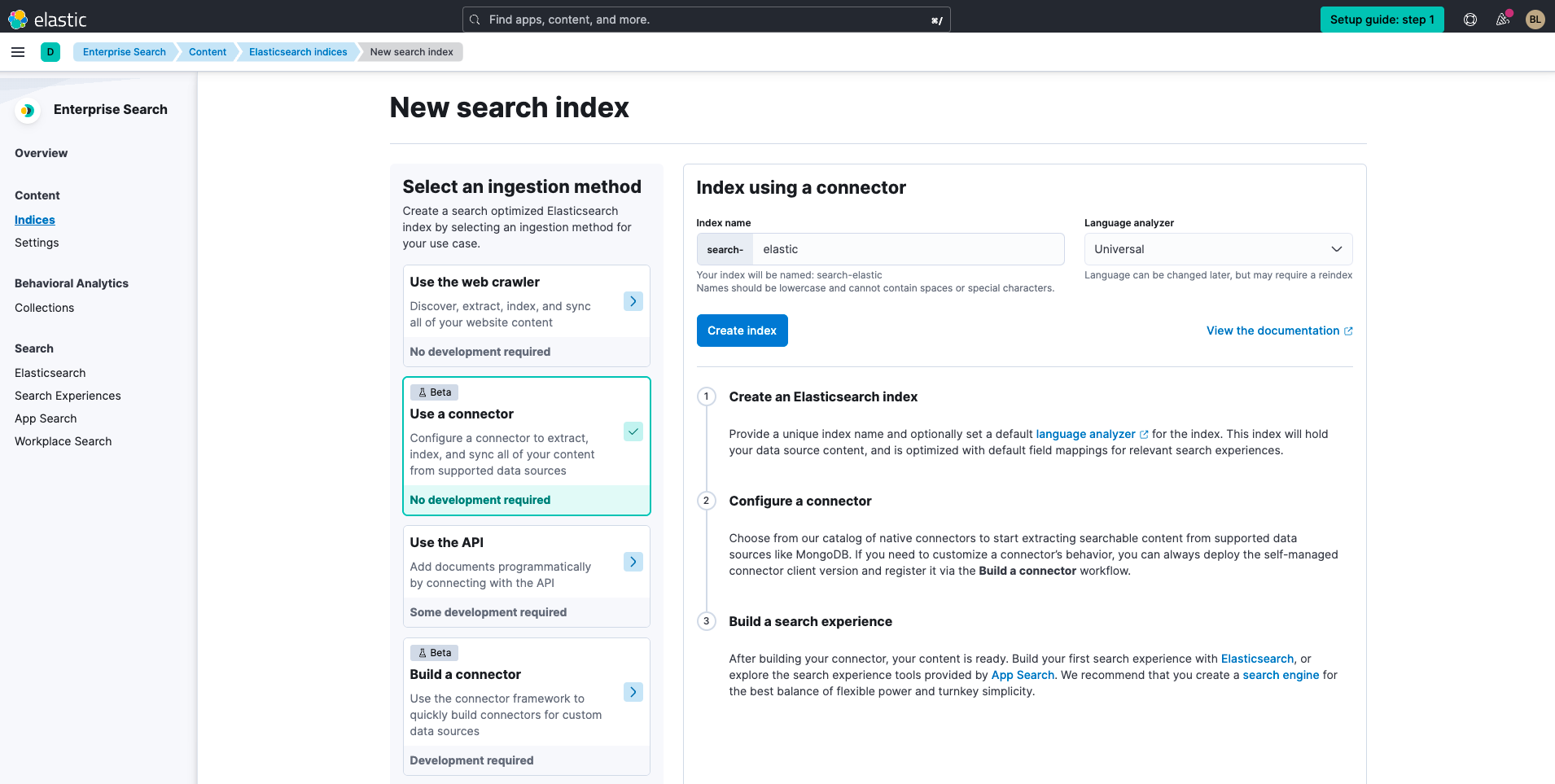 Next you'll select MongoDB and enter the information gathered above in the configuration of the MongoDB connector. Be sure to set the 'Direct connection' to 'false', unless there is a reason to force reads against a specific named host (Refer MongoDB connection guide for details)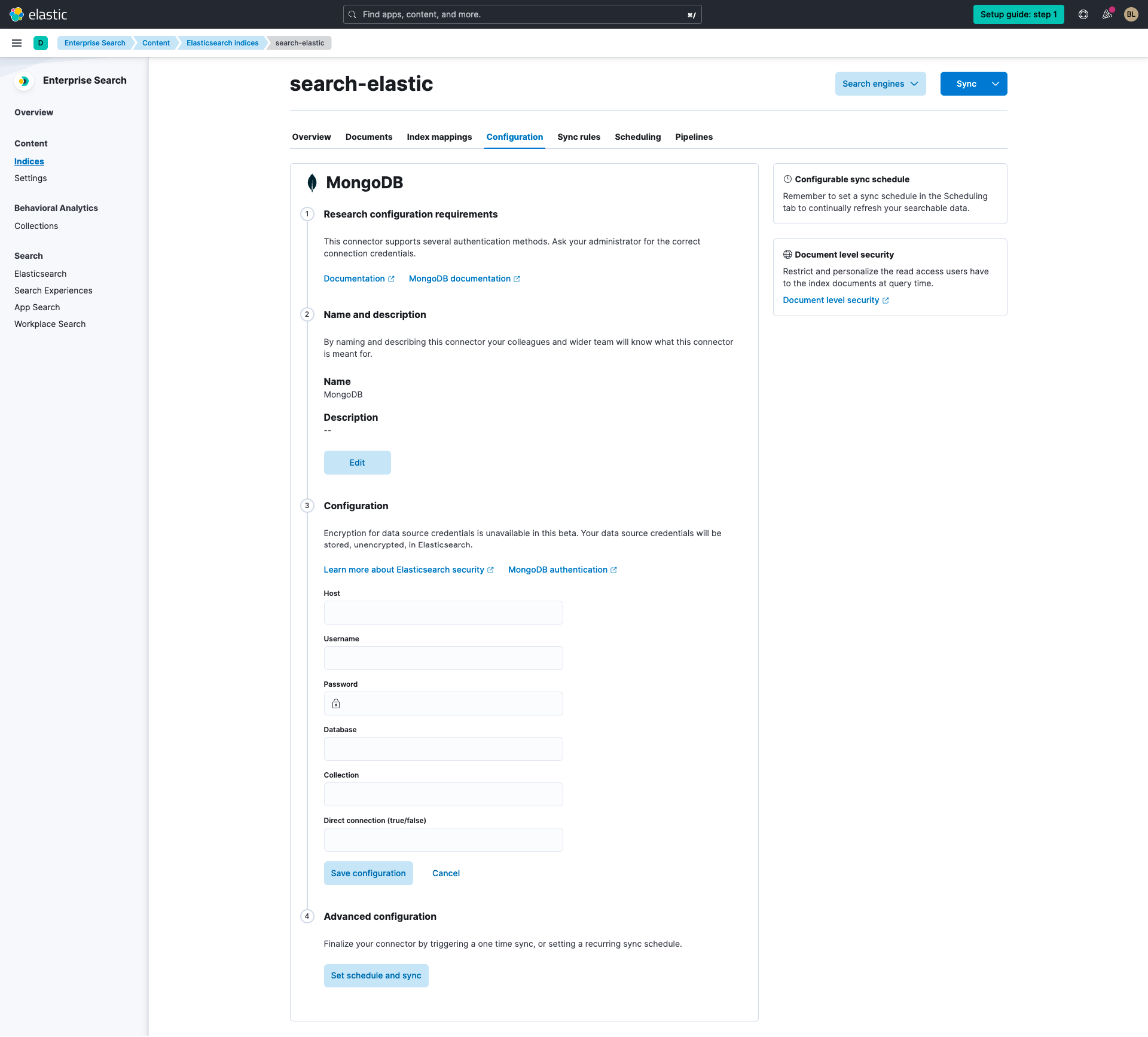 After you've entered your information select the Scheduling tab to set the database synchronization schedule you prefer for your use case. After configuring the scheduling options, click Sync complete the process.
---
If you've already got your search up and ready, and want to take things a step further, here's a webinar on personalizing your search experience.
Also, for more information on how you can use analytics to strengthen your search experience check out this blog.
---