Search Analytics
Search users leave behind a treasure trove of actionable data — offering rich search analysis opportunities. Elastic captures critical metrics and offers abundant tools for visualizing data. Store data affordably and improve and personalize search experiences, capitalize on trends, and address gaps in products, services, or content.
Improve relevance with data-driven search query optimization.
Learn more
Analyze online search relevance metrics with Elastic.
Read blog
Dig into internal workplace search usage in a Kibana dashboard.
See how
ANALYZE, TUNE, REPEAT
Out-of-the-box data collection, metrics, and visualizations on users' click and search keywords give you all you need to glean insights from user behavior. In just a few clicks, you can make relevance and tuning adjustments or promote/demote results based on your findings — right from the management interface.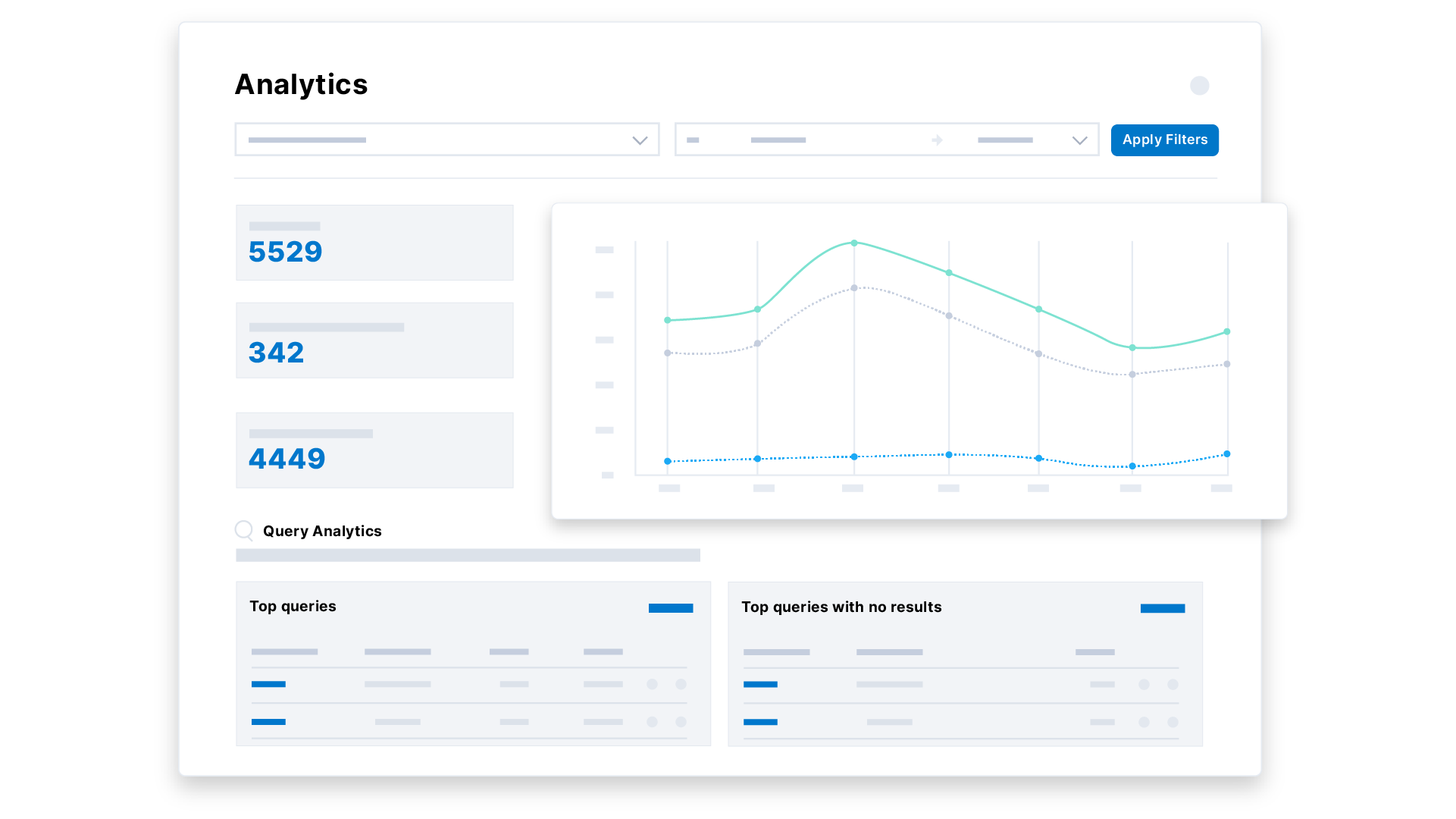 NO DATA LEFT UNTURNED
Kibana lets you manage and monitor your search deployments and create visualizations on one platform. Create shareable search dashboards for drill-down, advanced analysis and reporting, so you can delve deeper into search data to make correlations and discover and explain trends. Embed dashboards, share links, or export PNG, PDF, or CSV files and send as an attachment.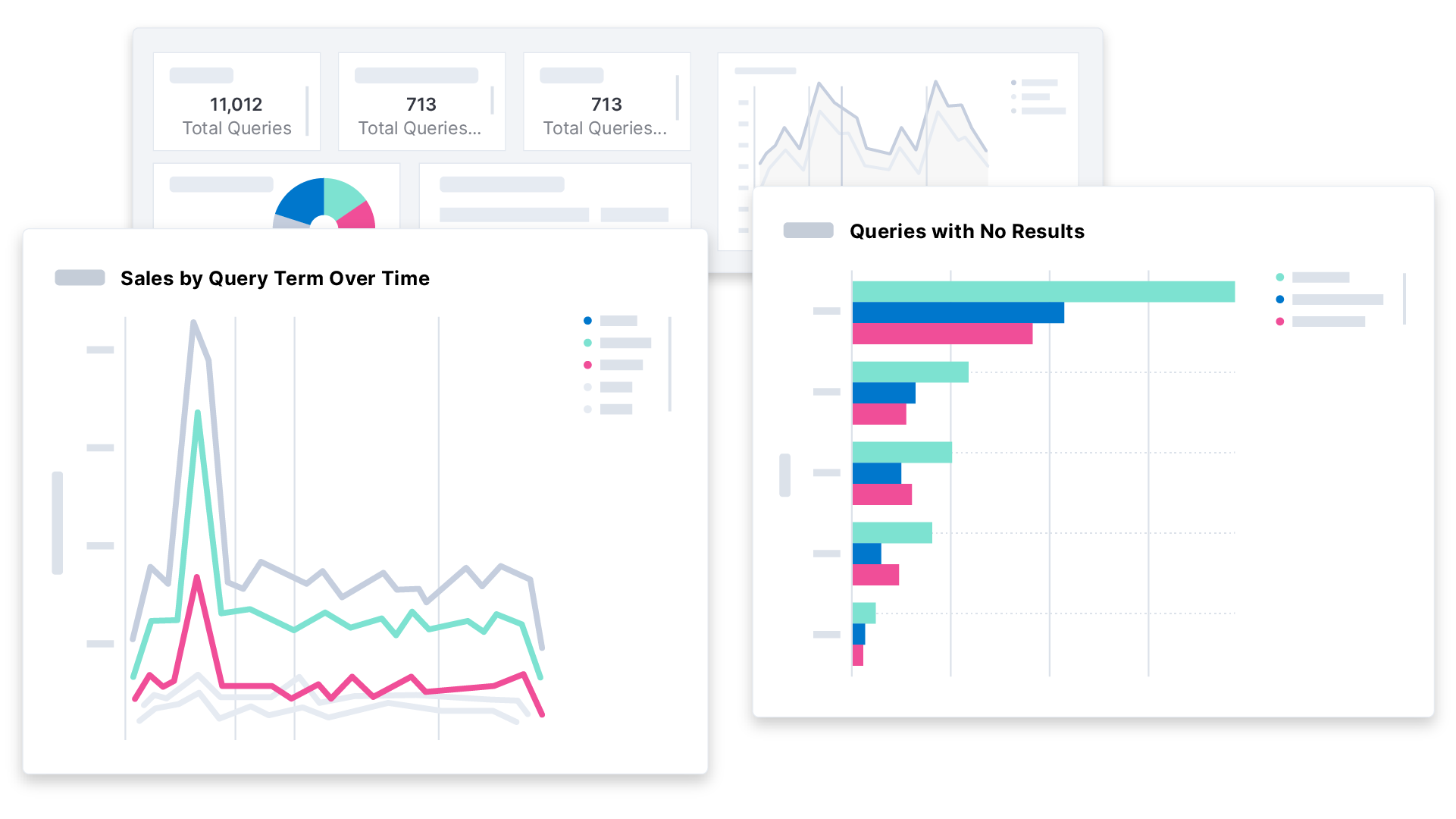 BRING YOUR OWN DATA
Amplify your analysis by pulling in any data stored in Elasticsearch. For example, analyze website visitor navigation behavior, regional sales revenue, and search analytics in one view to paint an integrated picture of web performance, search, and sales. Use cross-cluster search to pull data and present it in a unified dashboard from anywhere in the world.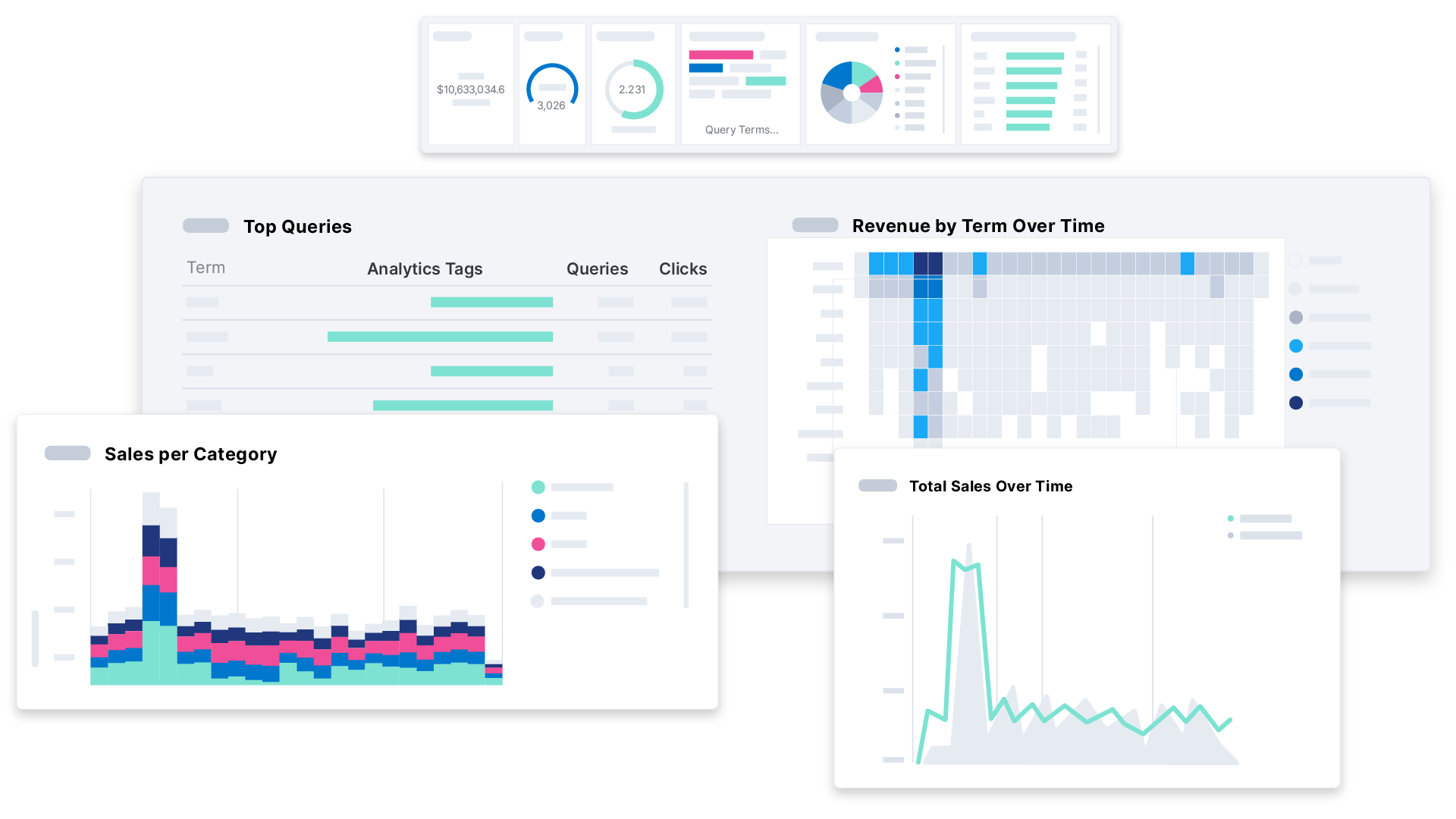 SignUpCTA
AMPLE DATA STORAGE
Collect more analytics and search log data to paint a picture of your end users' behavior and digital experience. Data tiers and searchable snapshots make it economical to keep data searchable in Elastic for essential analyses and investigations.
Learn more