Why Elastic Cloud is the best way to use Elastic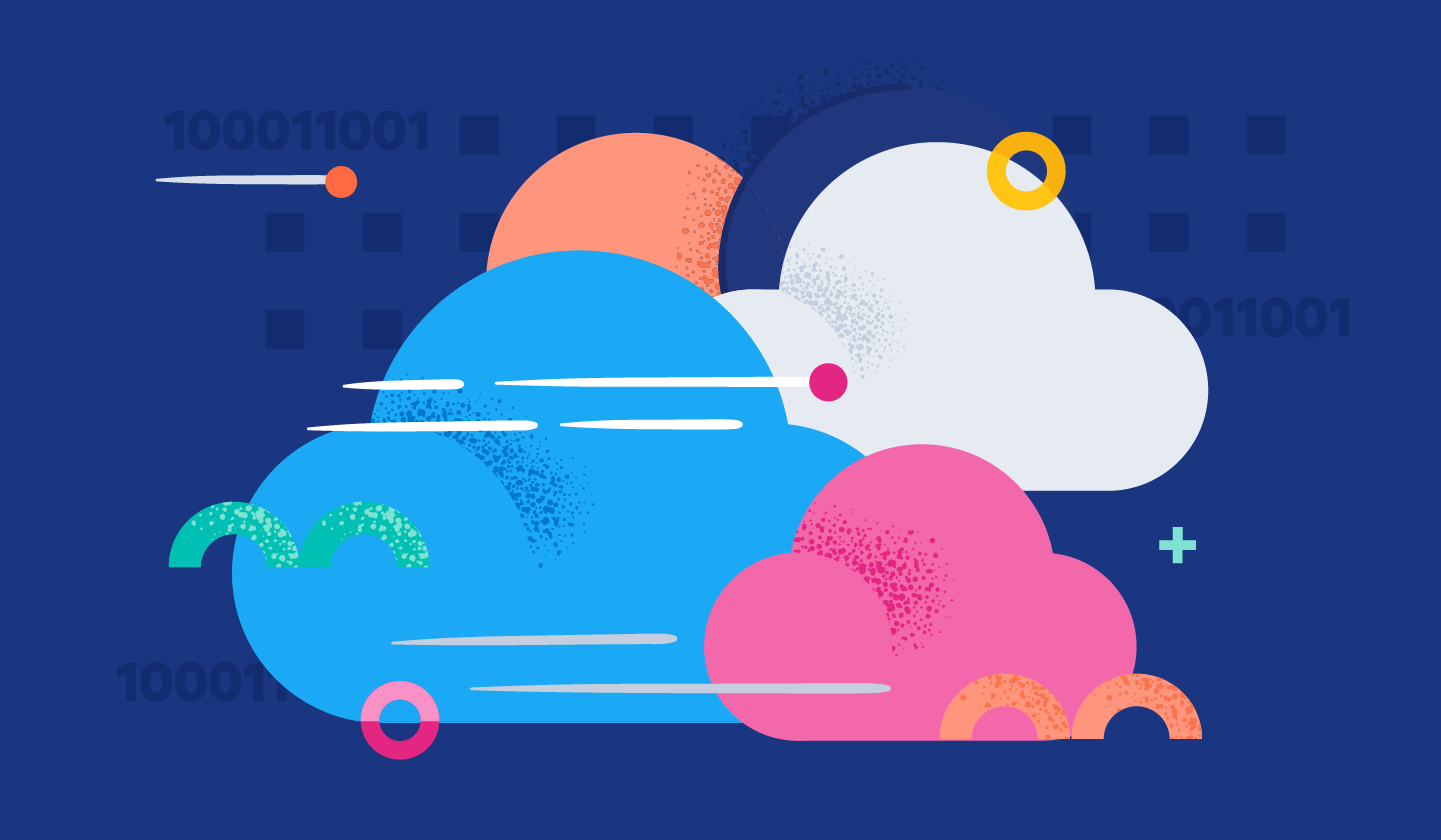 Welcome to Elastic's cloud information and resource hub. Here you'll find the latest and most important information about Elastic Cloud.
At Elastic, we believe that the best way to use our products and solutions is on the cloud. If you're already convinced and can't wait to get started, start your free trial on Elastic Cloud right now.
Before we dive in, if you're trying to understand how cloud computing in general can help you unlock the potential of your business through data, start with this primer: The data-driven organization is within reach — if CIOs can tap the power of cloud.
What Elastic Cloud offers your organization
Fastest time to value
Elastic Cloud lets you get up and running in minutes, globally. Learn more about how our solutions work across our partners: Amazon Web Services (AWS), Google Cloud, and Microsoft Azure.
Most enterprises use a mix of single cloud, multi-cloud, hybrid, and on-prem environments. Running Elastic Cloud will allow you to work across all these configurations, seamlessly, in a unified dashboard. You won't be held hostage to a single cloud provider or your data center, or have to worry about what happens if you migrate. Surface the data and patterns you need across all of them. (And if you're a multinational company, well, so are we. Don't worry about data sovereignty. We've got you covered.)
Business results that matter
Every customer can do more with their data – and Elastic Cloud will help you unlock its potential. Walmart, for example, analyzed its data using Elastic and learned how to protect seniors from gift card scams, saving millions of dollars and countless cases of heartache and shame.
In fact, Elastic powers search-powered technologies for thousands of satisfied customers, many of whom use our cloud-based solutions to reduce their cost of ownership, keep their data secure, and deploy and scale in mere minutes.
Consider a customer like Zurich Insurance, one of the largest public companies in the world. The firm, with 55,00 employees in over 200 countries, has embraced Elastic as it retires legacy systems. Yet Elastic Cloud is able to integrate with those systems, and the new cloud-based ones the company is rolling out.
The net effect is that data from over 40 cloud and on-prem systems, some as many as 40 years old, is at the fingertips of employees who need it, like customer service agents resolving claims. Only Elastic could deliver such a solution, and the way it's best delivered is via Elastic Cloud.
Innovation that extends value
No product in the marketplace can match Elastic Cloud's suite of features, like cross-cluster search and replication, autoscaling, frozen tiers and snapshot search, machine learning, and cutting edge network security, as economically. That's why we are continually recognized for excellence by Gartner, Forrester, Microsoft and Google, GigaOm and others.
What this all means is that Elastic Cloud helps you provide a better digital customer experience. Stop thinking about patching, downtime, hardware procurement, data storage costs (since you can store your data in the cheapest frozen tier), availability – we manage that, so you can focus on them.
For example, your IT team wants to be sure that their applications and websites are reliable so that customers can get what they need fast. Customers aren't patient — their demand for your services ebb and flow according to their needs, not yours. As a start, you can monitor their demands in real time using Elastic Observability, and even anticipate loads based on historical data. But if your stack can't handle spikes, whether planned or not, your customers will find another vendor. That's why Elastic Cloud is key to availability. Our solutions scale right along with your applications, keeping you a step ahead, and ready to serve.
That's why customers tell Elastic that we are part of their organization's critical infrastructure.
Speed, scalability, predictability
Running Elastic Cloud is like having an "Easy" button for your setup, configuration, maintenance, and usage. Rather than wasting time and money making all the pieces work, Elastic Cloud quickly helps you connect your data and get going.
Elastic Cloud offers all the tools you need to search, protect, and observe your IT investments, with seamless scalability to meet your users' needs and your business's expectations.
By running across AWS, Azure, and Google, Elastic Cloud services allow you to leverage the additional redundancy and stability offered by a multi-cloud environment. Watch this video on how to implement multi-cloud observability using Elastic Stack to see just how simple and fast deployment can be. You can also use one of our orchestration products to get started: Elastic Cloud Enterprise or Elastic Cloud on Kubernetes.
Security on the cloud
One of the greatest benefits of running Elastic Cloud is instant security enhancements. When the log4j2 vulnerability, which affected the entire internet, was first discovered, Elastic's mitigation was instantly available to Cloud customers—protecting them while a software update to eliminate the vulnerability was prepared. It's worth noting that Elastic initially detected the vulnerability using Elastic Security — the exact suite of tools available to Elastic's Cloud customers.
In fact, while Elastic engineers were diagnosing the vulnerability and creating a fix, they were using those same Elastic solutions to threat detect and secure the company's own applications and environments. Elastic patched hundreds of environments for customers during the vulnerability, but for customers running Elastic Cloud, the updates were being automatically applied. Said another way, Elastic used its own solutions on Elastic Cloud to patch and secure the very same Elastic Cloud available to our customers.
Future vulnerabilities are inevitable as malicious actors continue to try to disrupt systems and operations of public and private clouds, governments, and enterprises of all sizes and shapes. The best way to threat hunt, detect, and respond is to use Elastic Security on the cloud.
Elastic Stack + Cloud
We've discussed enterprise search, observability, and security, but the entire Elastic Stack, including Logstash, Beats, and Kibana, runs on the cloud. It's where you'll have the best experience with Elastic products, the speediest service, the most flexibility, and the simplest access to integrations that allow Elastic Cloud to work with all the other services that are part of your applications.
Read this post discussing 5 ways you can enhance your Elastic experience on the cloud for a more in depth look at the benefits.
Customer success — our staff are your staff
For us here at Elastic, customer success is at the heart of what we do. A solution without support and a positive outcome is not a solution, it's a waste of time and resources. But by using Elastic Cloud, you instantly grow your in-house knowledge base by leveraging our dedicated staff of SRE of SecOps engineers. That is how Smarter City built an innovative new app on Elastic Cloud without having to build out an entire new department to maintain and deploy their infrastructure.
Our customer success site is just the first link in our support chain to help you run Elastic Cloud. We offer advice on data ingestion, guided journeys that help you understand the building blocks of each solution, and jump to the right point for your deployment, and a library of resources to go further in depth.
Just as you want your customers to succeed, we want you to succeed. And if you do, we'll write about you (with your permission)..
Join us for a try out
At Elastic, our focus continues to be on making a great product with powerful solutions that our customers love. Every step of the way, our developers consider how the enhancements they're making to Elastic will benefit our customers who use Elastic Cloud.
The best way to take advantage of all of these efforts is to join them, and join us, by starting a 14-day trial of Elastic Cloud today. Or get started right from your preferred cloud service provider — AWS Marketplace. Google Cloud Marketplace, or Microsoft Azure Marketplace. And, it's simple to estimate the value Elastic Cloud can bring to your organization based on your needs. Pricing is consumption-based — you only pay for what you use. Try our pricing calculator, and check out our FAQ, here.