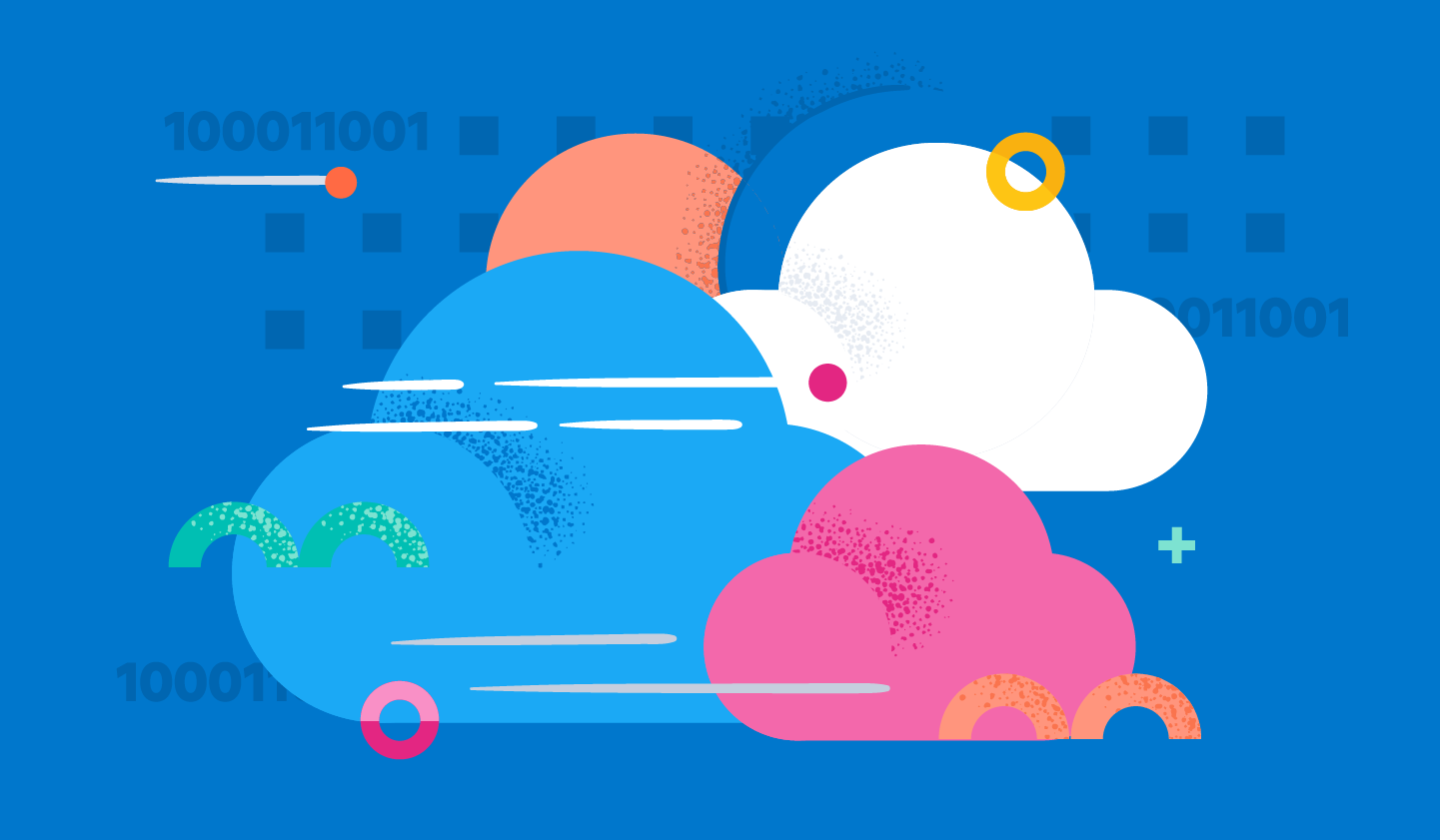 Organizations are increasingly moving to the cloud to tap into more flexible, affordable, and scalable infrastructure. Elastic can be deployed across on-premises and cloud environments to help people find what they need faster, monitor mission-critical applications, and protect against cyber threats.
When deciding on the optimal environment to deploy Elastic workloads, there are several essential factors that CIOs, IT managers, and cloud engineers should consider — elasticity, security, cost, reliability, and geographic coverage.
In this blog, we will discuss how these five characteristics of cloud computing can be leveraged to maximize your Elastic experience and achieve the best return on your investment.
On-demand scalability and elasticity
Cloud computing is scalable, so you can freely add or remove infrastructure resources to meet your applications needs. Elastic allows you to quickly deploy and scale your Elastic workloads on the cloud. Skip the wait for server provisioning that could take weeks or months — and instantly spin up new deployments and scale with zero down-time through a few simple button clicks with the Elastic managed service. In today's always-on world, the opportunity cost of slow server setup can delay bringing new products to market, decrease productivity and negatively impact customer experiences.
And, taking this one step further, the Elastic managed service enables you to match the resources allocated with the actual amount of resources needed at any given point in time with autoscaling. This helps ensure consistent performance and helps you get work done faster — for example you can scale up machine learning nodes for large anomaly detection and threat hunting jobs, then scale down when you're done, so you pay only for the resources you use.
Built-in security
Security continues to be a priority for industry professionals. When you run services on-premise, in your own data centers, all the security practices and postures are your responsibility. But when you run in the cloud, you benefit by leveraging dedicated security personnel and resources that cloud providers have in place. For example, when you run your applications on Microsoft Azure, they have over 3,500 cybersecurity experts who work on your behalf 24x7x365. And, the same principle applies to running Elastic. For instance, recently there was a widespread log4j vulnerability impacting organizations around the world. When Elastic learned of this vulnerability and how it affects our products, our engineering and security teams responded instantly to make sure our customers' information remained safe, and that they aware and equipped with the knowledge of how to use our products to combat Log4j2's vulnerabilities.
When you run Elastic in the cloud, meeting your organization's security and compliance requirements becomes an easier lift. The Elastic managed service provides you with extra layers of security best practices that help to ensure your deployments are secured from the ground up — including but not limited to OS hardening, network security controls, and encryption for data in motion, as well as data at rest. Rest assured knowing that the Elastic managed service is also continuously audited by independent parties to meet data security, compliance, and industry-standard privacy requirements.
Lower total cost of ownership
One of the biggest perks of cloud computing is freeing yourself from the nitty gritty details of managing infrastructure — from networking and hardware provisioning to maintenance. When you self-manage Elastic in cloud environments, you may still need to set up virtual machines or configure each Elastic node to the right state and make sure the underlying system software is up-to-date —all without impacting production workloads. Why go through the trouble, when you could spend your time focused on projects that deliver greater business value? The Elastic managed service helps you reduce operational overhead and maintenance costs while operating system updates and security patches are being applied in the background.
Another perk of cloud computing is having instant access to a variety of hardware specs that are all priced at different hourly rates. With Elastic, you are able to maximize the benefits from these hardware choices through the use of three built-in features. Automatically migrate data as it ages to less expensive hardware with automated data lifecycle management and a tiered data architecture, and further reduce storage costs by storing less frequently accessed data in cost-effective object storage like Amazon S3, Google Cloud Storage, and Azure Blob Storage, while still having the ability to search across them on-demand with searchable snapshots.
Resiliency, availability, and reliability
No matter how thorough your disaster recovery plan may be, there are always unexpected situations that can occur. Unexpected downtime can lead to expensive losses and reputation risk. Production systems, especially e-commerce platforms, rack up particularly expensive losses when they are unable to transact. Outages may be a fact of life, but customers of these systems still react unfavorably when they are unable to do and get the things they need. Proper systems architecture and reliable backups help minimize downtime and their associated impact.
Elastic provides automatic continuous backups through snapshots with point-in-time recovery to speed up the recovery process. The Elastic managed service also provides an out-of-the-box multi-zone distributed architecture to avoid single points of failure that could bring down your deployment. On top of this, the Elastic managed service also has the capability to replicate data across cloud provider regions and actual cloud providers, so that you can continue operating as usual even if an entire cloud region or an entire cloud provider goes down.
Global coverage
We live in a world where customers and employees are distributed globally. To provide the best experience, services should be run in cloud regions closest to the users — and the fastest and easiest way to gain access to infrastructure, and platform as a service globally is through cloud providers. With the Elastic managed service, you can get up and running in minutes, globally — in any of the dozens of supported regions across Amazon Web Services, Google Cloud, and Microsoft Azure. You can choose to run in a single cloud or across multiple clouds with Elastic. With features like cross cluster search, you can store data anywhere and still have instant access, providing a single pane of glass for improved visibility and faster time to insights.
Next Steps
Learn more about how you can extend the value of your Elastic investment by running it in any cloud. Schedule a chat with our experts to see the best path forward for you to harness the power of the cloud for your Elastic workloads. Or you can start out with a free trial of Elastic Cloud today.