Business analytics
Analyze your KPIs, metrics, and goals in one place with the Elastic Stack. Create and share reports with real-time data.
From finance and behavior analytics to usage monitoring and marketing content performance, get deeper insights into your data with the Elastic Stack, a scalable cross-platform analytics engine. Customize dashboards with gauges, line charts, maps, and more to identify high-performing regions, analyze sales funnels, and improve website functionality—all in real time.
Ingest your financial services data, perform risk analysis, manage your investment funds, and track your overall spend. Learn how Postbank is driving the digital transformation with the Elastic Stack, from monitoring bank branches and ATMs to creating an antifraud system.

Analyze your website traffic and its impact on your business in real time. Build a funnel with web logs captured by Filebeat, analyze your data in Kibana, and report to stakeholders in Canvas. Hear how GoDaddy moved from data silos to a centralized web analytics platform using Elastic.

Get live feedback from the sales and events that affect your bottom line using the Elastic Stack. Receive real-time updates like user activity, availability of your product, sales in progress, and business closed. Car2Go analyzes car rental and geo data using Elasticsearch and Kibana to discover new business opportunities within their pipeline. See how.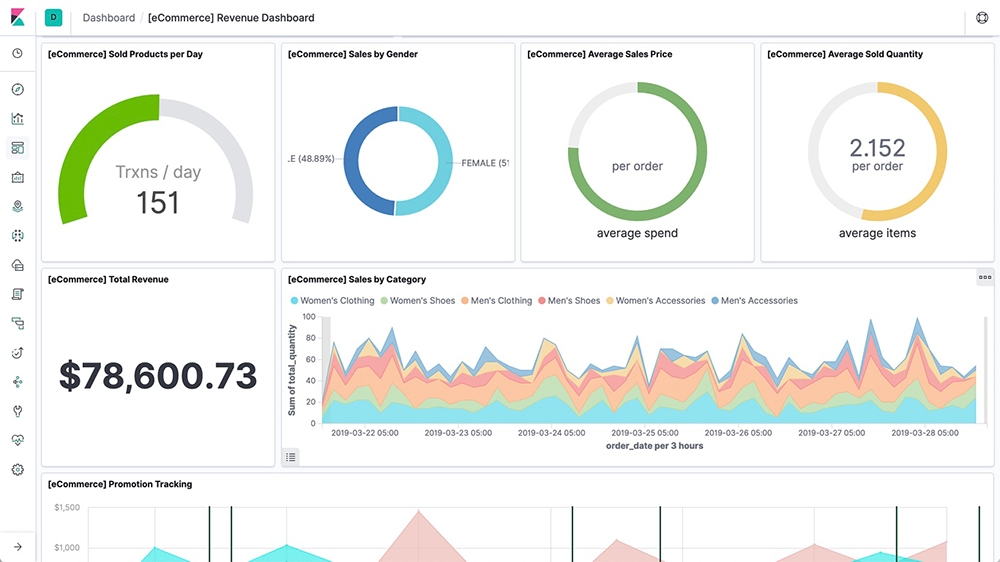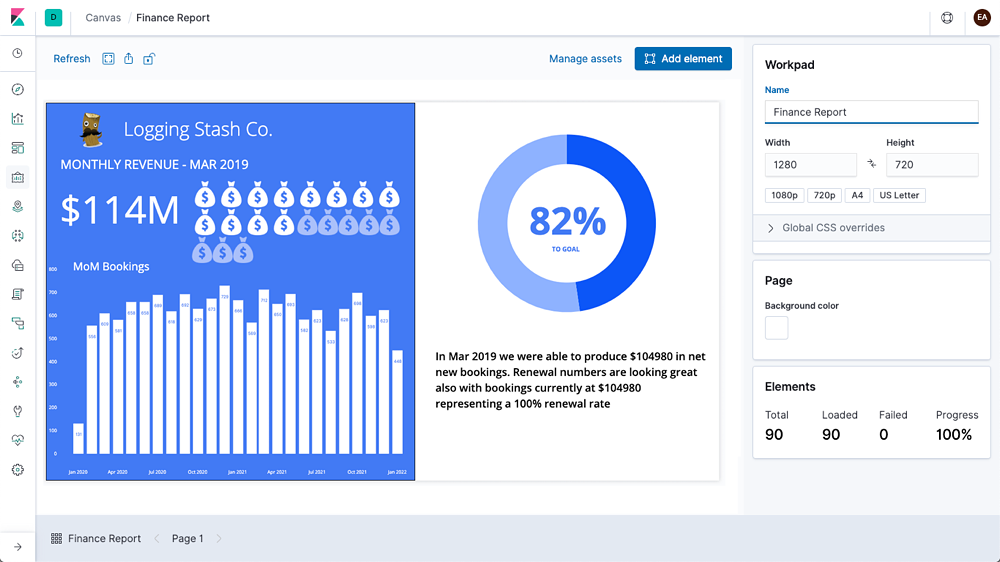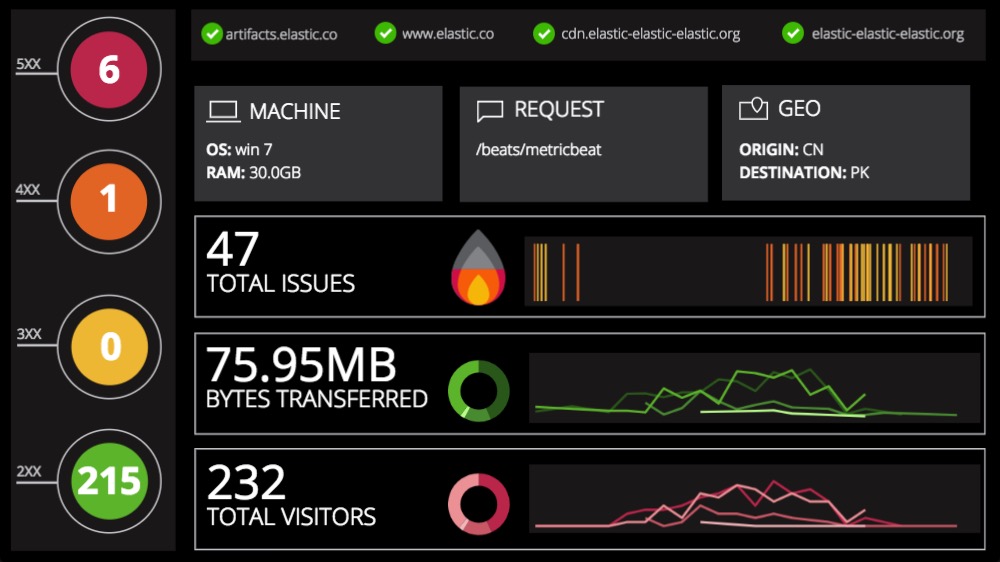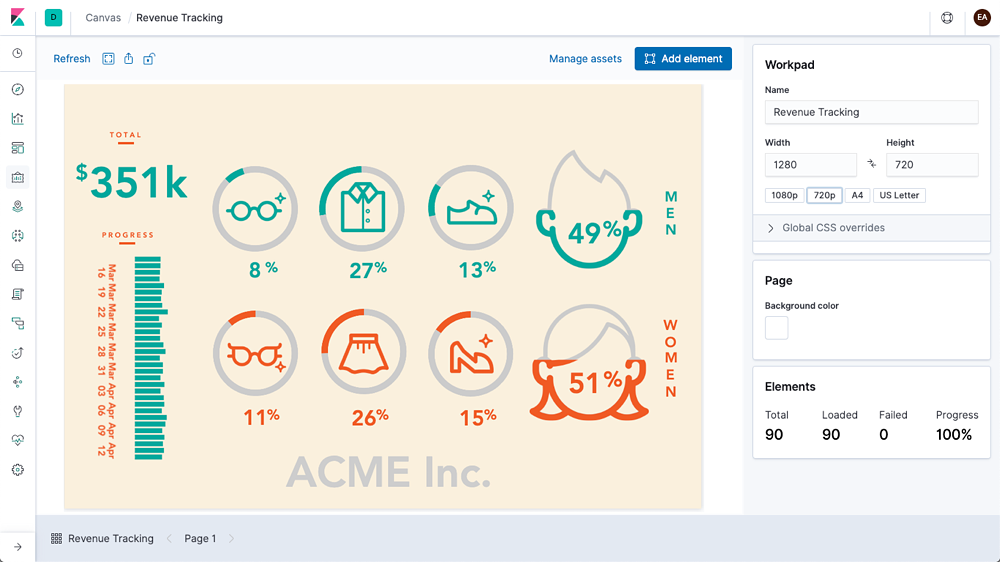 Elasticsearch and Kibana APIs automatically ingested sample data into Elasticsearch and Kibana with defined fields, searches, visualizations, dashboards and workpads. In a matter of minutes, you can view a sample data set that monitors mock ecommerce revenue generation for product orders.