Analyze your KPIs, metrics, and goals in one place with the Elastic Stack. Create and share reports with real-time data.
From finance and behavior analytics to usage monitoring and marketing content performance, get deeper insights into your data with the Elastic Stack, a scalable cross-platform analytics engine. Customize dashboards with gauges, line charts, maps, and more to identify high-performing regions, analyze sales funnels, and improve website functionality—all in real time.
From ingesting social media documents for sentiment analysis to summarizing unique KPIs to discover hidden trends, bring it all together in the Elastic Stack. Connect data across systems and scale from millions to billions of documents as your use cases expand to include types of data you never imagined analyzing.
Start exploring data from day one using Kibana Lens, an intuitive way to create visualizations in Kibana. Analyze your data on the fly with drag and drop functionality, immediate previews, and smart suggestions. Perform ad hoc exploration as your data takes shape. Follow a hunch, dig deeper, and build out dashboards to continue monitoring.
Ensure you are always on the same page with your stakeholders using Kibana's built-in reporting capabilities. Generate beautiful PDFs for your team with a single click and schedule regular updates for your customers. Output raw data and documents for audiences that need more than just the summary and put your dashboards into the inboxes of everyone who needs them.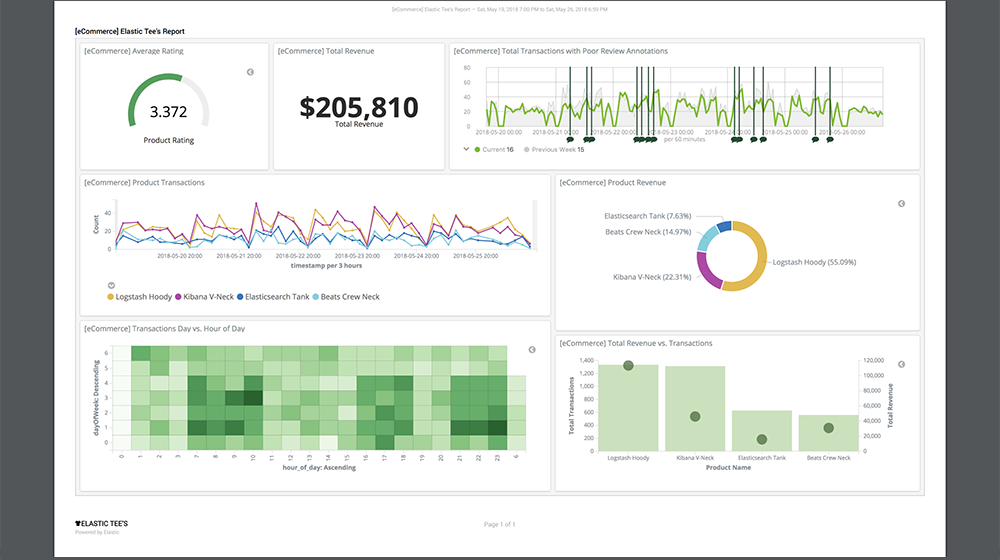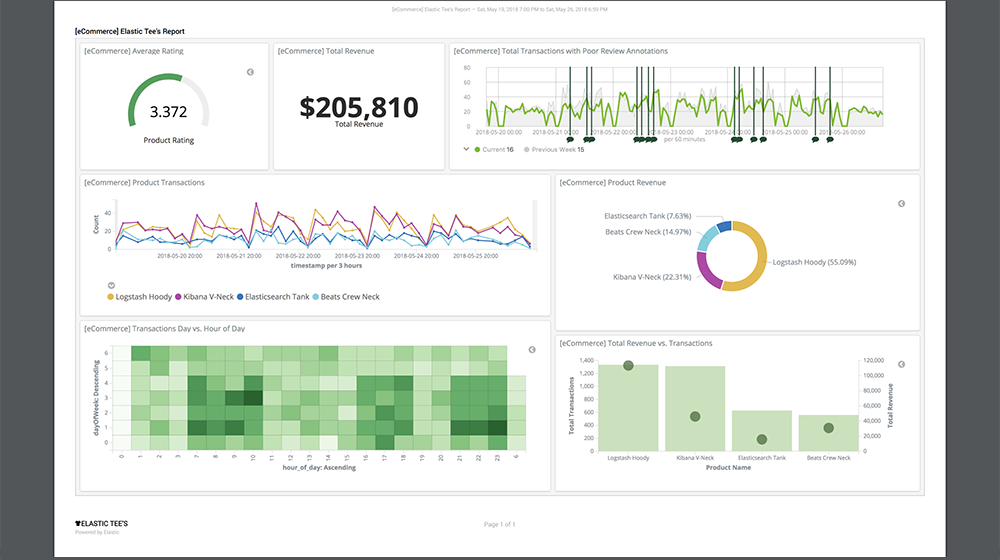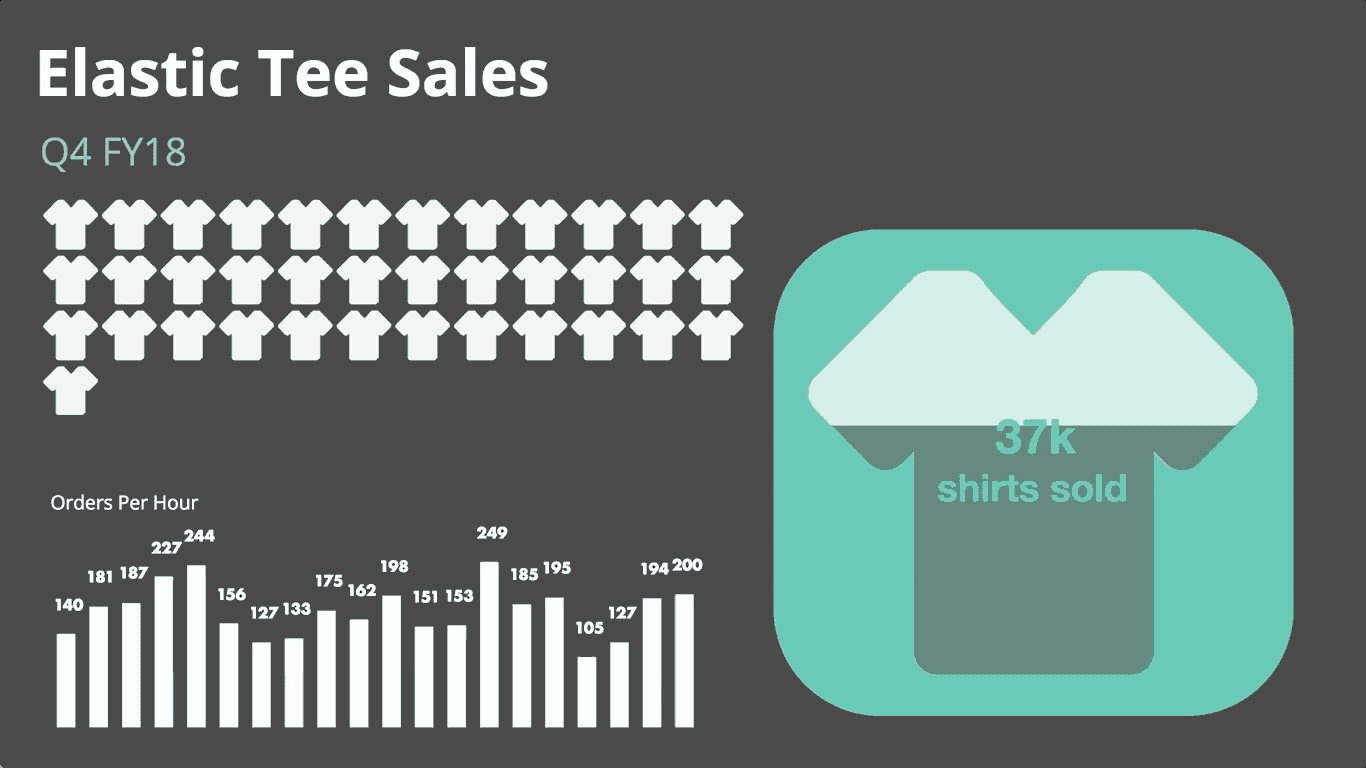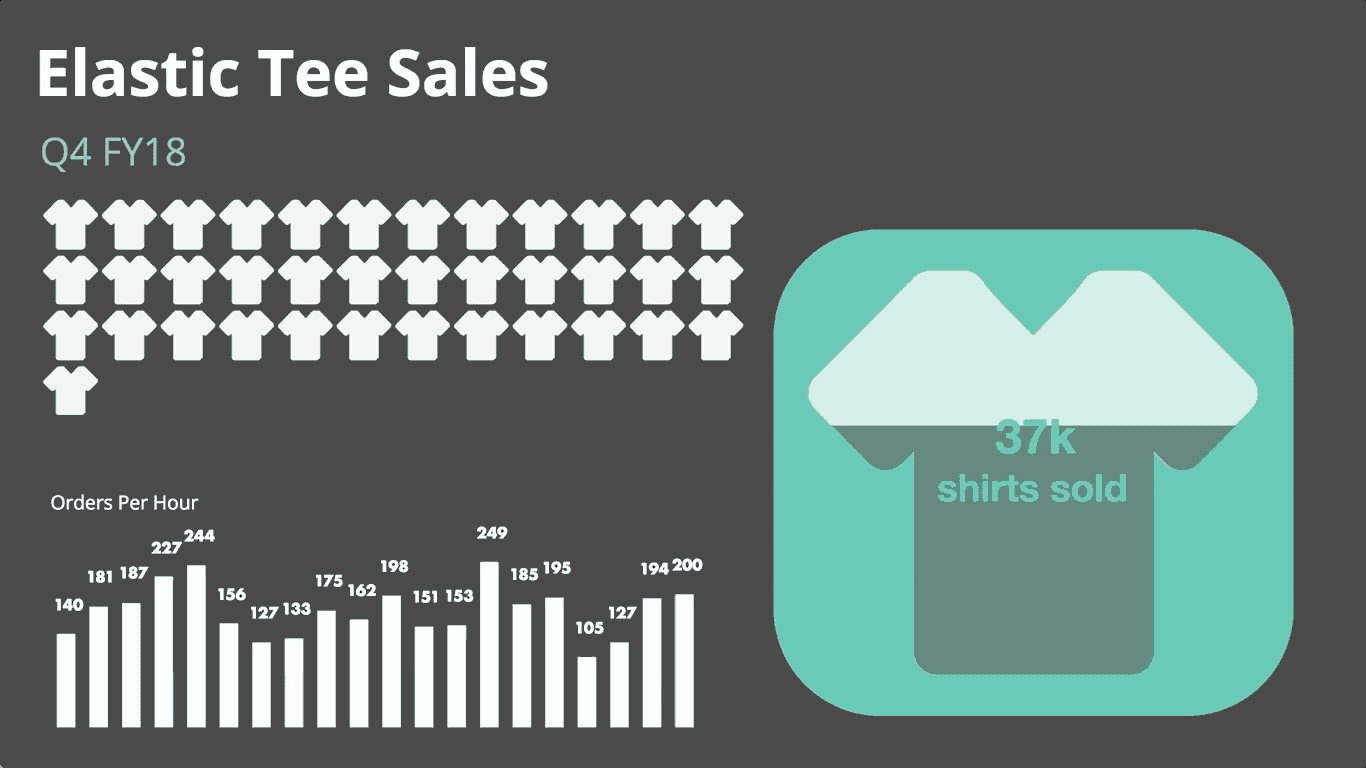 Compose pixel-perfect displays with Canvas, a workpad for live data. Customize every aspect with your choice of palettes, fonts, and design elements that showcase what you're all about. Maybe that's sailboats, maybe it's t-shirts. Be you.
Keep your team engaged in live analytics without leaving the UI. Your Canvas workpad is a breathing, real-time presentation that's always ready. No need to manually update your reports.
Are t-shirt purchases lower than usual this afternoon? Is there a hiccup in your sales pipeline? Unsupervised machine learning lets you identify issues before they impact your business. Prepare for the future with our forecasting features that answer questions like, "Based on our t-shirt sales last year, what quantity should we have in stock to satisfy demand next quarter?"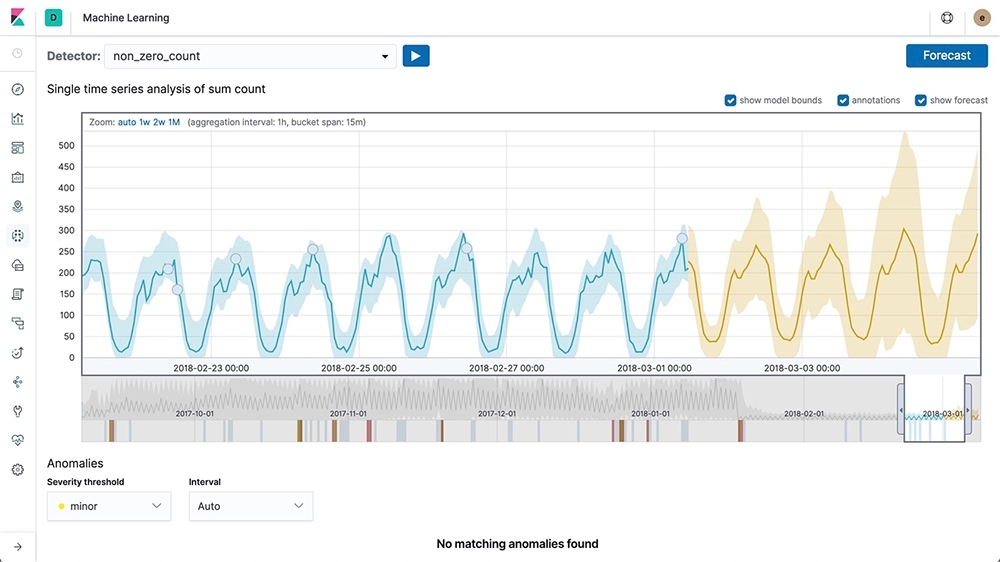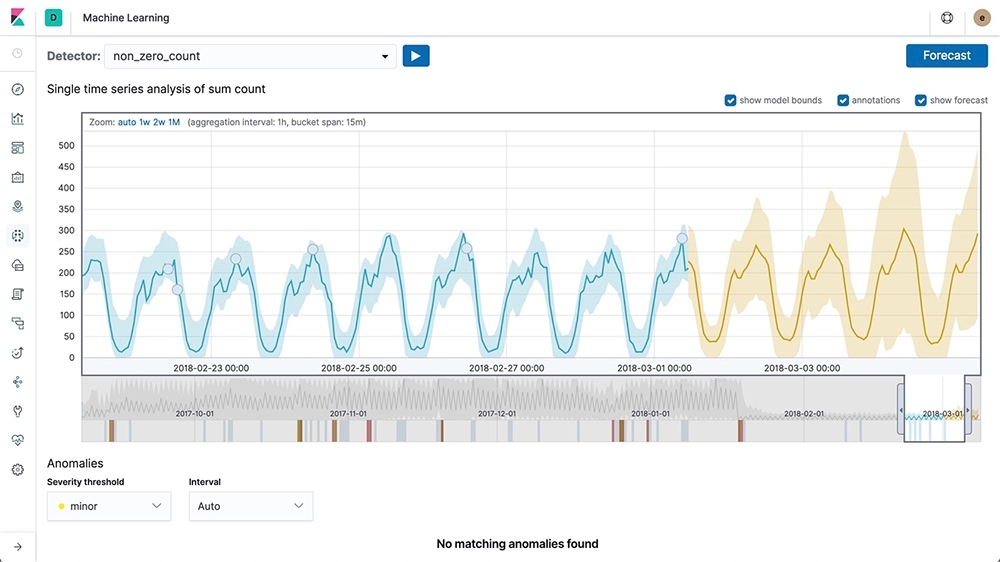 Elasticsearch and Kibana APIs automatically ingested sample data into Elasticsearch and Kibana with defined fields, searches, visualizations, dashboards and workpads. In a matter of minutes, you can view a sample data set that monitors mock ecommerce revenue generation for product orders.