The same user logged in from 3 different locations within an hour, so you can proactively address possible intrusion attempts.
#YourProduct is trending on social media, and you need to prepare to meet the demand.
A component of a bionic leg is nearing its end of life and it's time to replace it so the six-million-dollar woman can keep running.
Credit card numbers are visible in your application logs and that's a compliance nightmare. It's time to talk with the application team.
Your Elasticsearch indexing rate has plummeted due to changes in your web server log file location, so you know to update your Filebeat configuration.
How would you like to be notified? Pick from many alerting options with built-in integrations for email, PagerDuty, Slack, and HipChat. It also comes with a powerful webhook output for integration with your existing monitoring infrastructure or any third-party system.
It's also configurable to include relevant information from your search in the notification and ships with simple template support.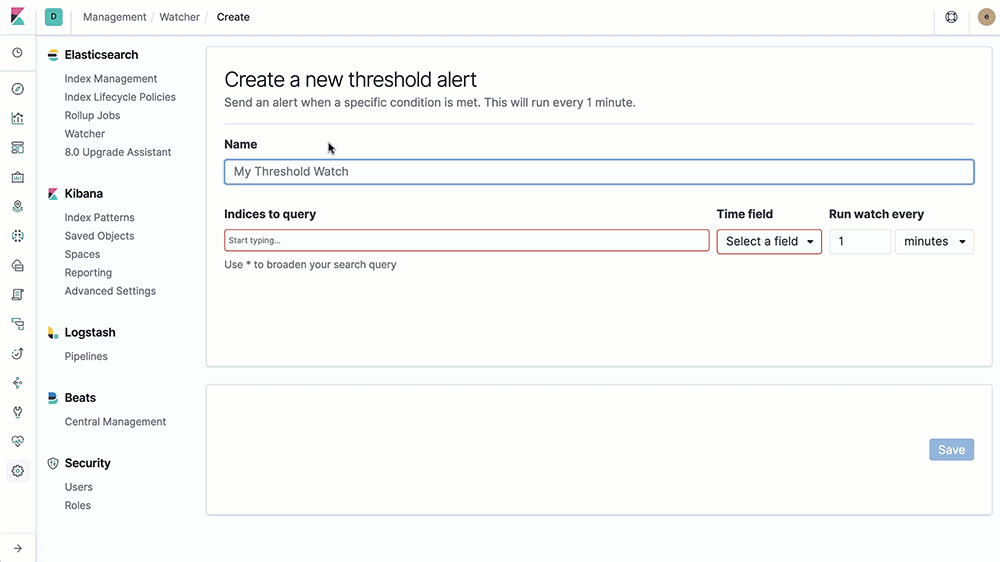 For changes that are harder to define with rules and thresholds, combine alerting with unsupervised machine learning features to find the unusual stuff. Use the anomaly scores in the alerting framework to get notified when the ship is off course.
Now, you try. Set your first alert and then wait for it...wait for it…