Cyber investigation and Response
Empower practitioners and collaborate beyond the SOC. Accelerate investigation and response to foil unfolding attacks. Continually improve efficiency to enhance cyber resilience.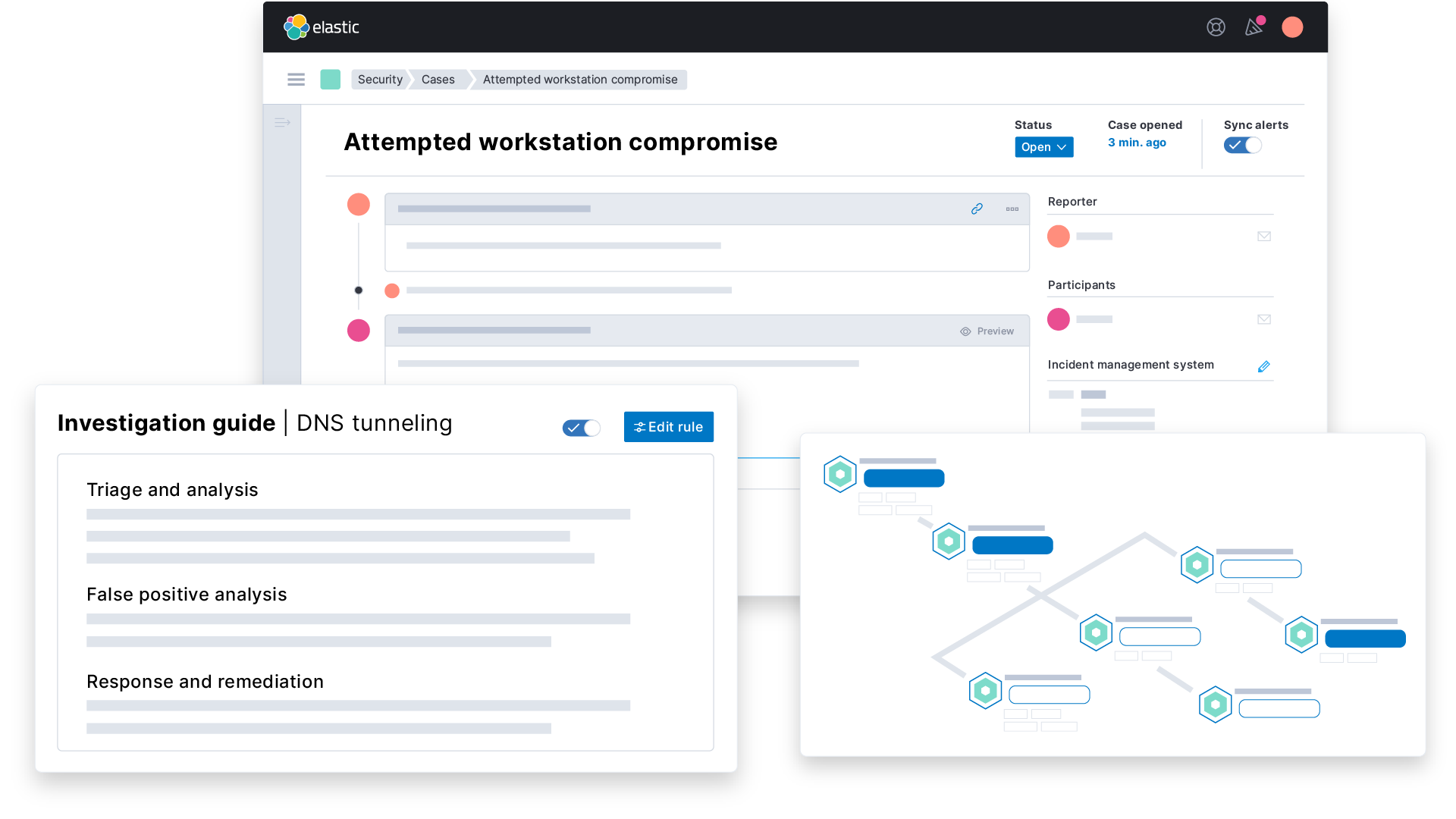 ECI responds to external attacks and insider threats with Elastic.

OmniSOC protects five university systems from advanced threats with Elastic.

PSCU investigators reduced dwell time by 99% with Elastic.
Unleash analyst productivity with a security platform built for massive scale. Wield years of actionable archives retained in fully searchable, low-cost object stores to confidently determine incident root-cause and scope. Ensure comprehensive remediation by drilling down and pivoting anywhere the investigation takes you.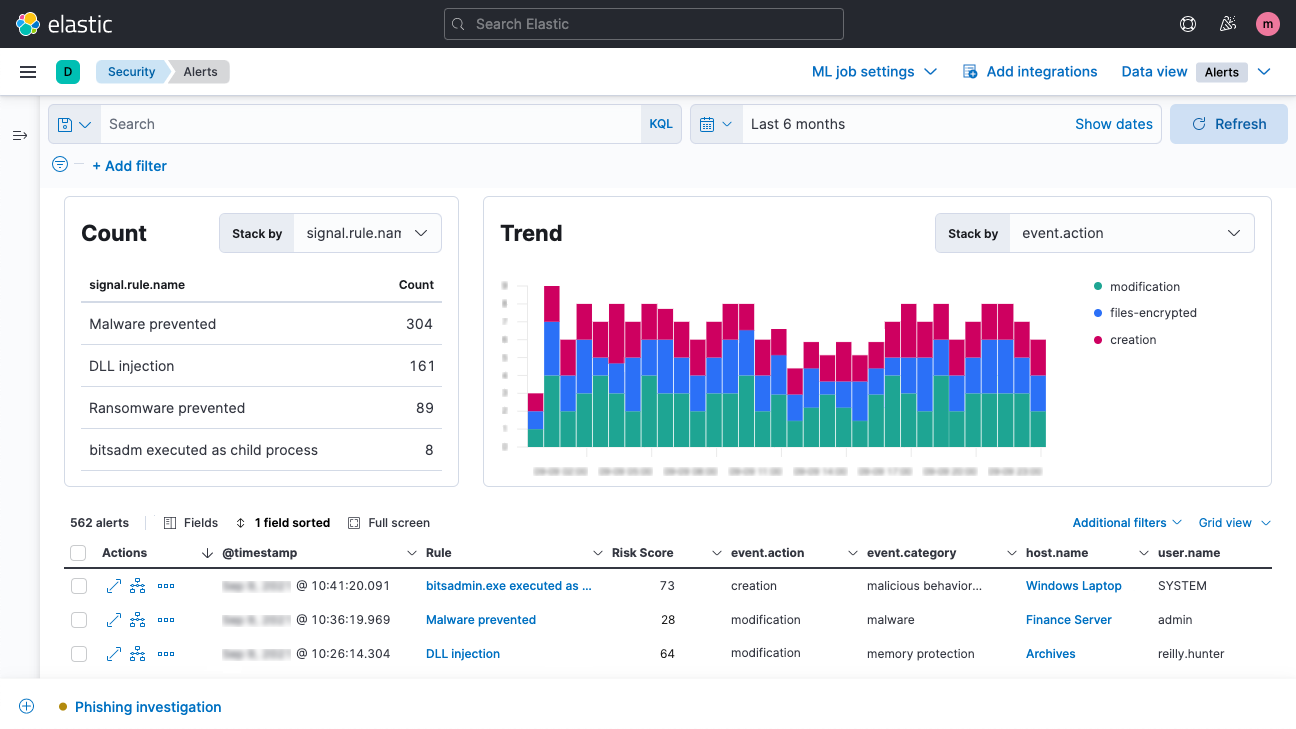 Triage, investigate, and respond to alerts with investigation guides outlining why an alert fired, how to determine whether it represents a true threat, and which steps to take next. With expert advice from Elastic Security Labs researchers, our built-in playbooks lower the learning curve for junior analysts and augment the knowledge of seasoned practitioners.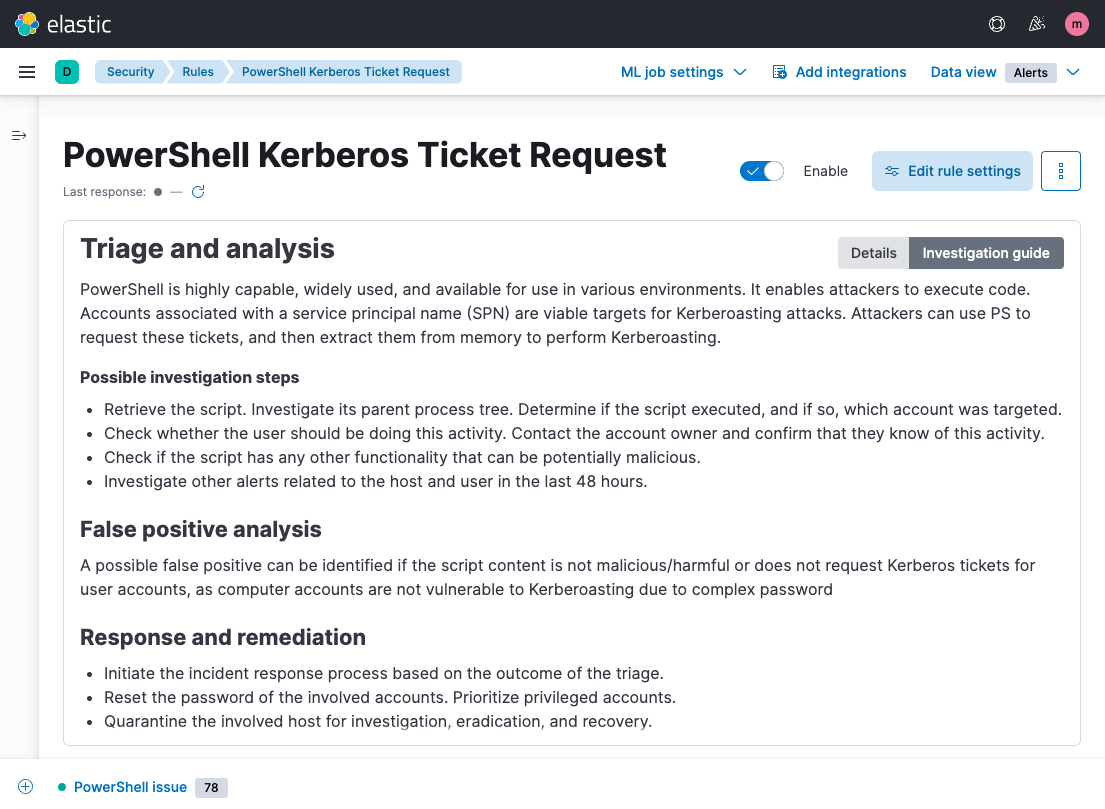 Discover connections between disparate data points on a unified investigation timeline. Scrutinize individual users and hosts, and examine a terminal-like view of the services running on key systems. Easily access internal and external context, including threat intelligence, host anomaly score, alert attribute counts, and more.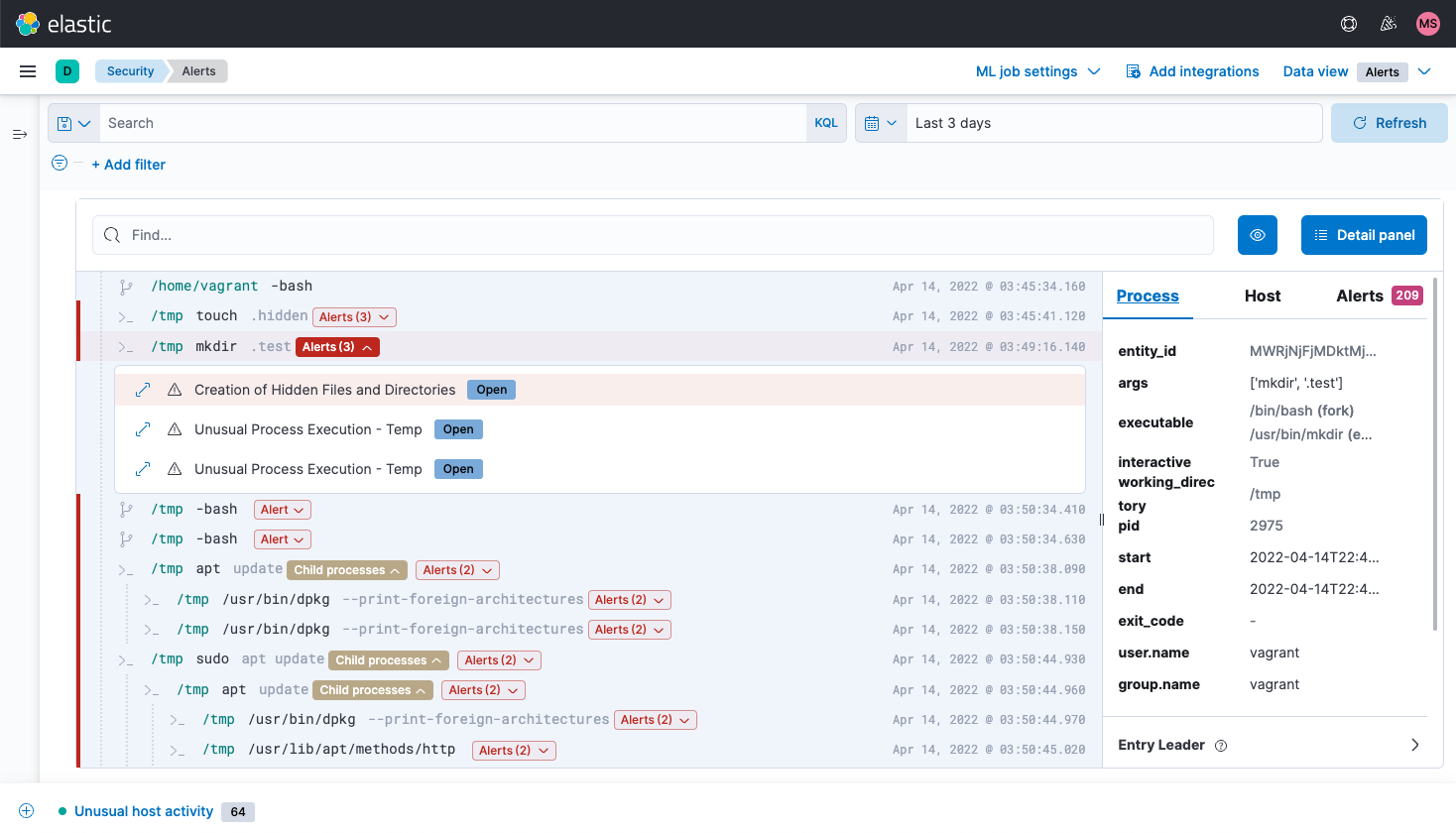 Perform remediation across the entire enterprise using collected data and the power to invoke automated actions across distributed endpoints. Coordinate efforts with built-in case management. Collaborate across teams leveraging integrations with external security and ticketing workflow tools.