Everything you love about the free and open Elastic Stack — geared toward security information and event management (SIEM). Leverage the speed, scale, and relevance of Elasticsearch for SIEM use cases to drive your security operations.
Download free Elastic Security in Kibana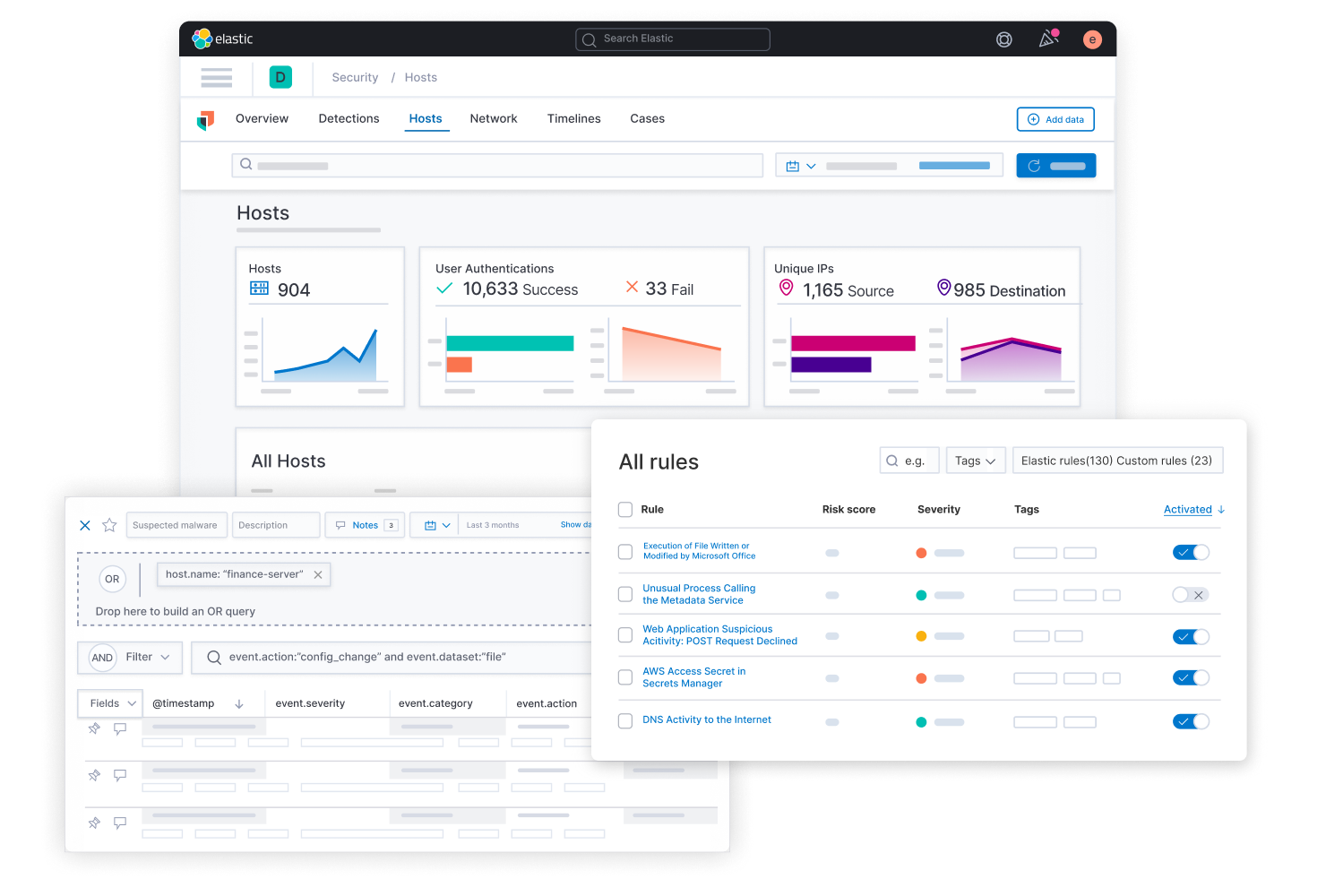 Learn about the Elastic Common Schema, an approach for applying a common data model.
Watch video
Apply host data from your Linux systems to detect threats with Auditbeat.
Watch webinar
Love the Elastic Stack for security analytics? Take the next step in defense with Elastic SIEM.
Watch webinar
New
7.11 brings prebuilt detection rules and ML jobs, enhanced alerting and alert actions, and enhanced accessibility and usability.
Protect your organization with Elastic Security as your SIEM. Easily onboard diverse data to eliminate blind spots. Detect complex threats with prebuilt anomaly detection jobs and publicly available detection rules. Accelerate response with a powerful investigation UI and built-in case management. All from a single pane of glass.
Return search results in seconds with the speed of a schema-on-write architecture. Explore custom dashboards, drill into events of interest, and pivot through underlying data.
Collecting host data and blocking malware is easier than ever with Elastic Agent. Deploy it across your environment — it's available free and open, after all — to fulfill new use cases in just a click.
With prebuilt data integrations, quickly centralize information from your cloud, network, endpoints, applications — any source you like, really. And if you don't see the integration you need, collaborate with the Elastic community to build it.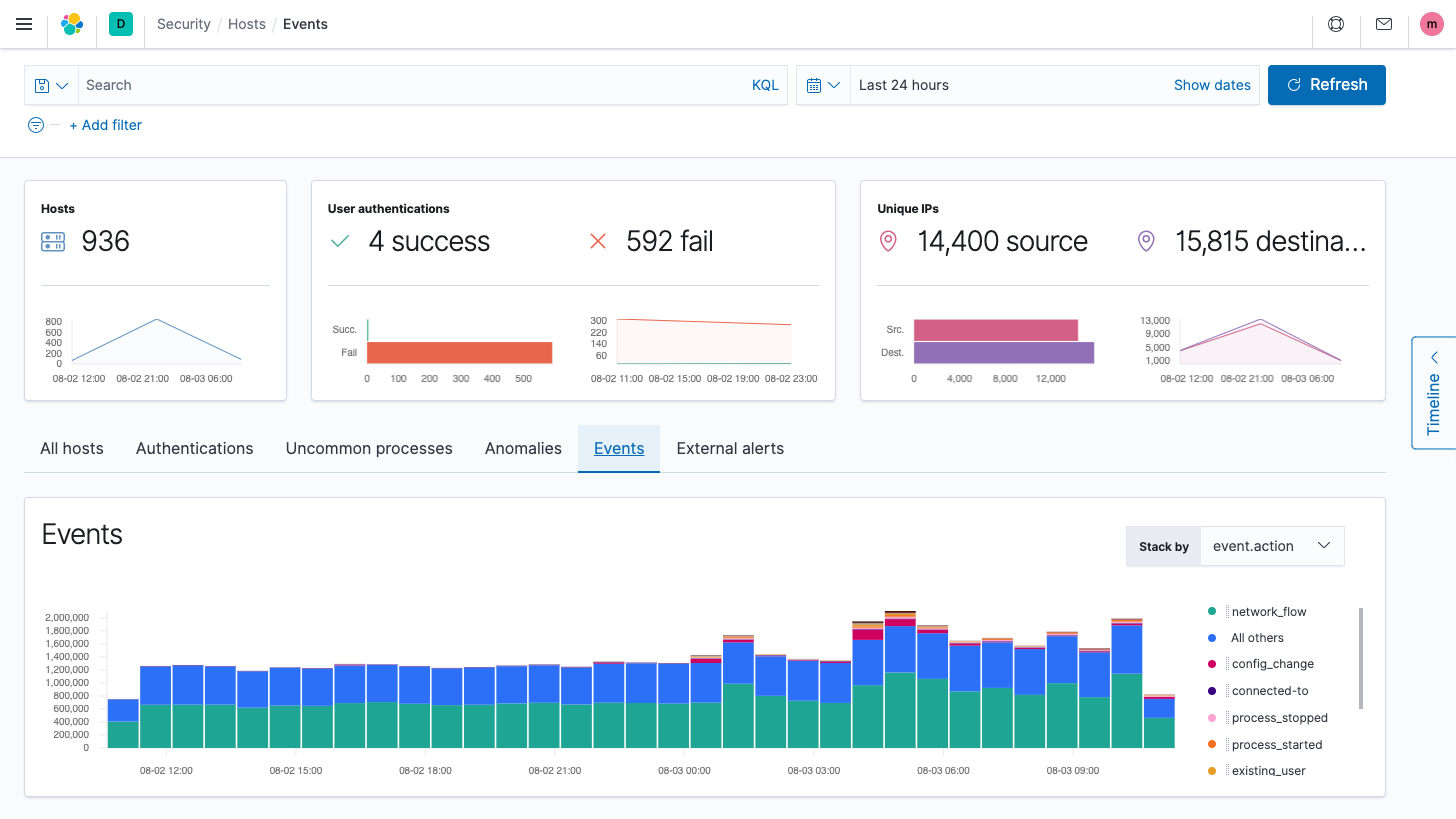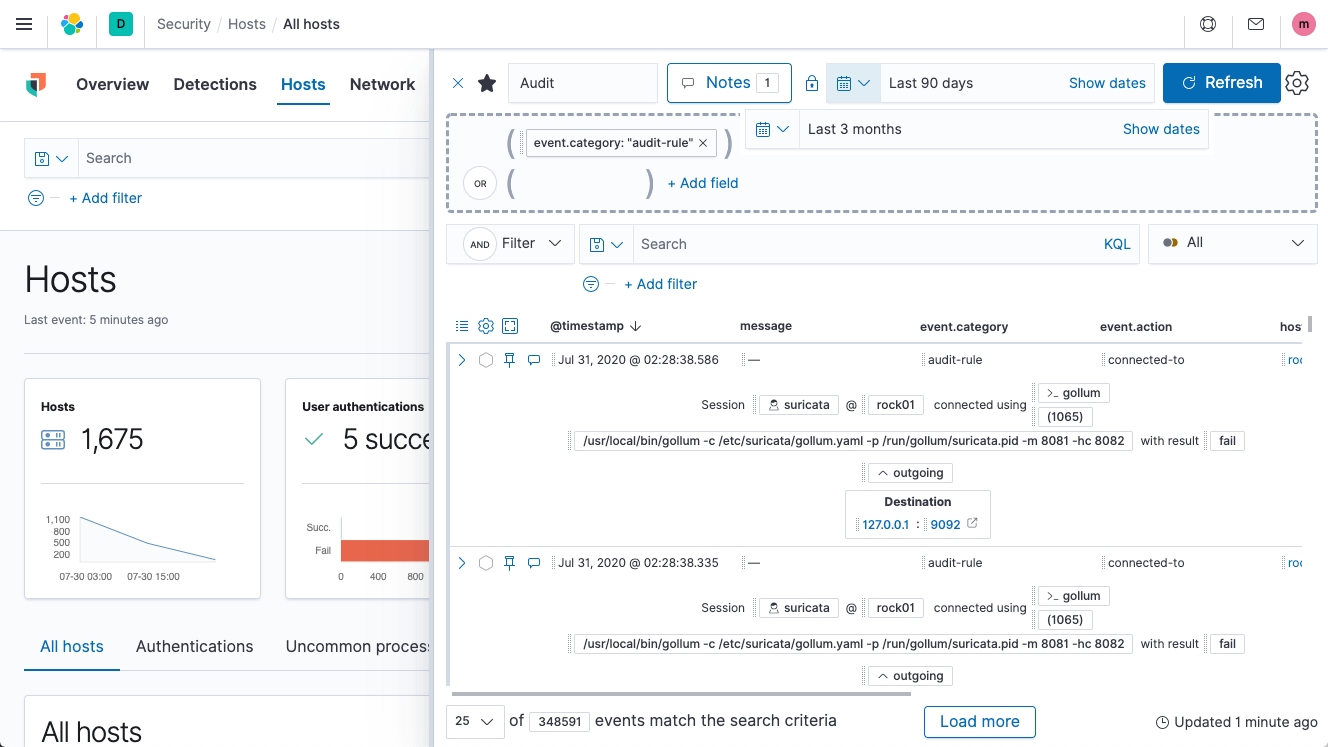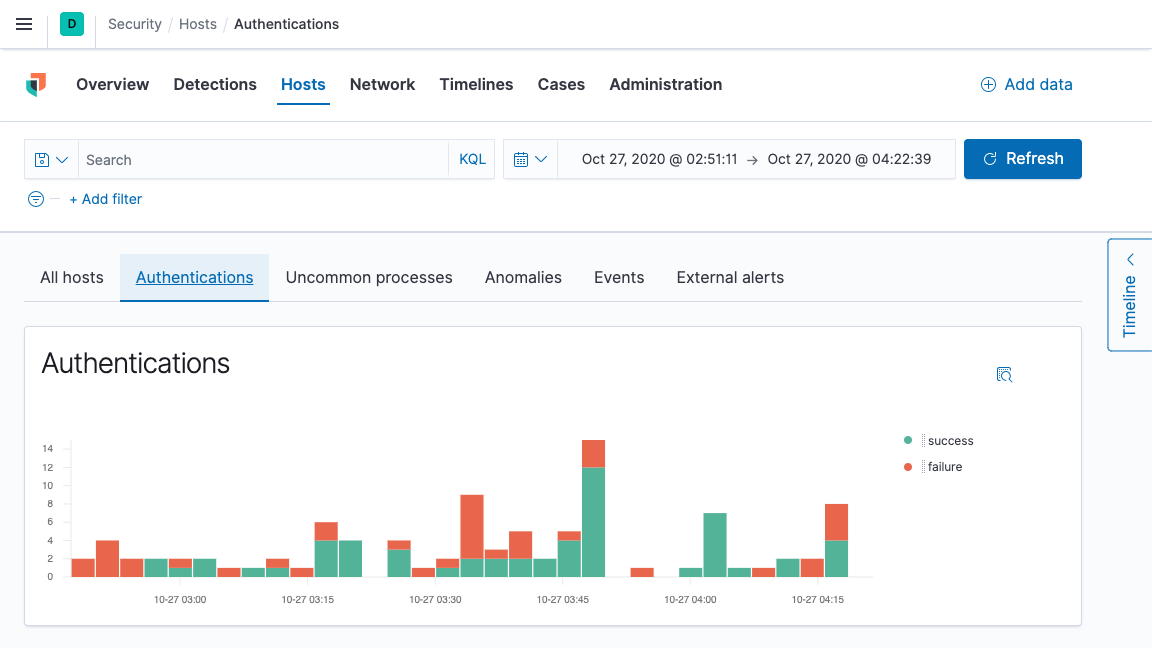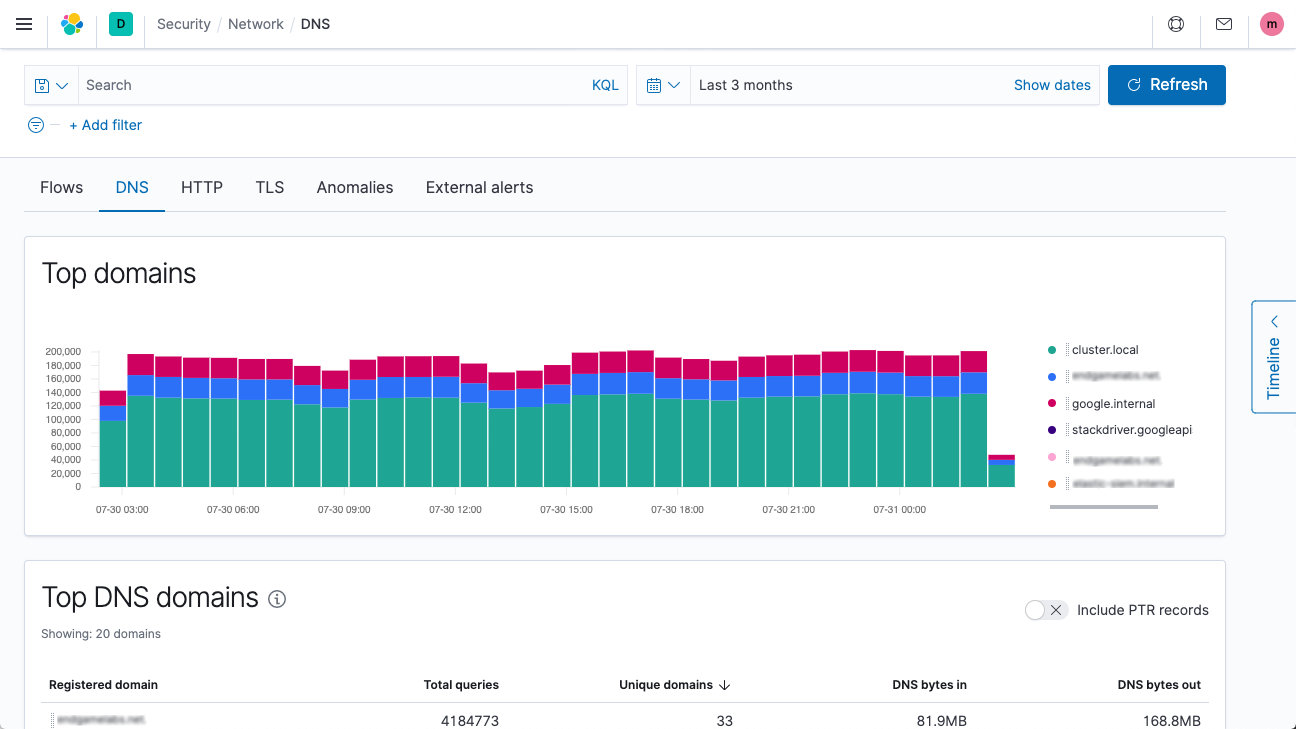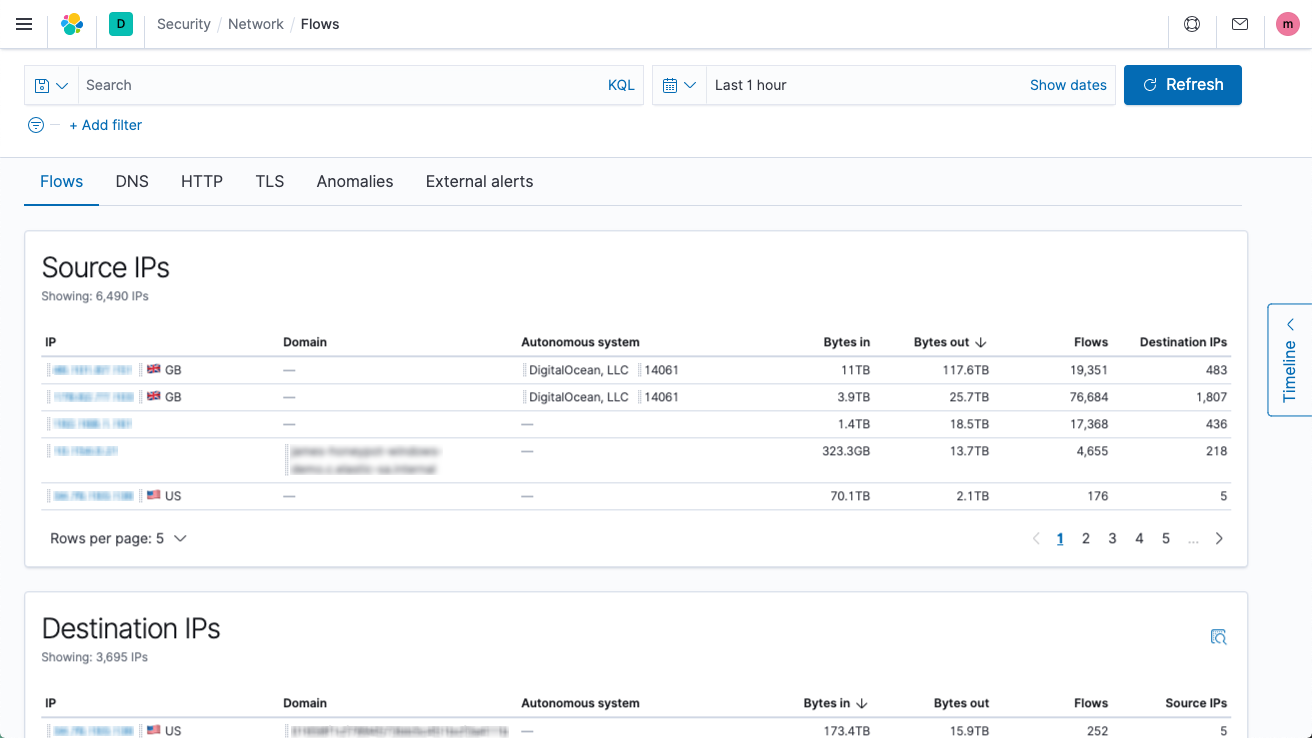 One agent, many use cases
Trusted, used, and loved by
Cloud-ready SIEM, deployable anywhere
Auditbeat created an index pattern in Kibana with defined ECS fields, searches, visualizations, and dashboards. In a matter of minutes you can start viewing the latest system audit information in Elastic Security.
Auditbeat module assumes default operating system configuration. See the documentation for more details.