Elastic SIEM
Everything you love about the free and open Elastic Stack — geared toward security information and event management (SIEM). Leverage the speed, scale, and relevance of Elastic SIEM to drive your security operations and threat hunting.
Download Elastic SIEM in Kibana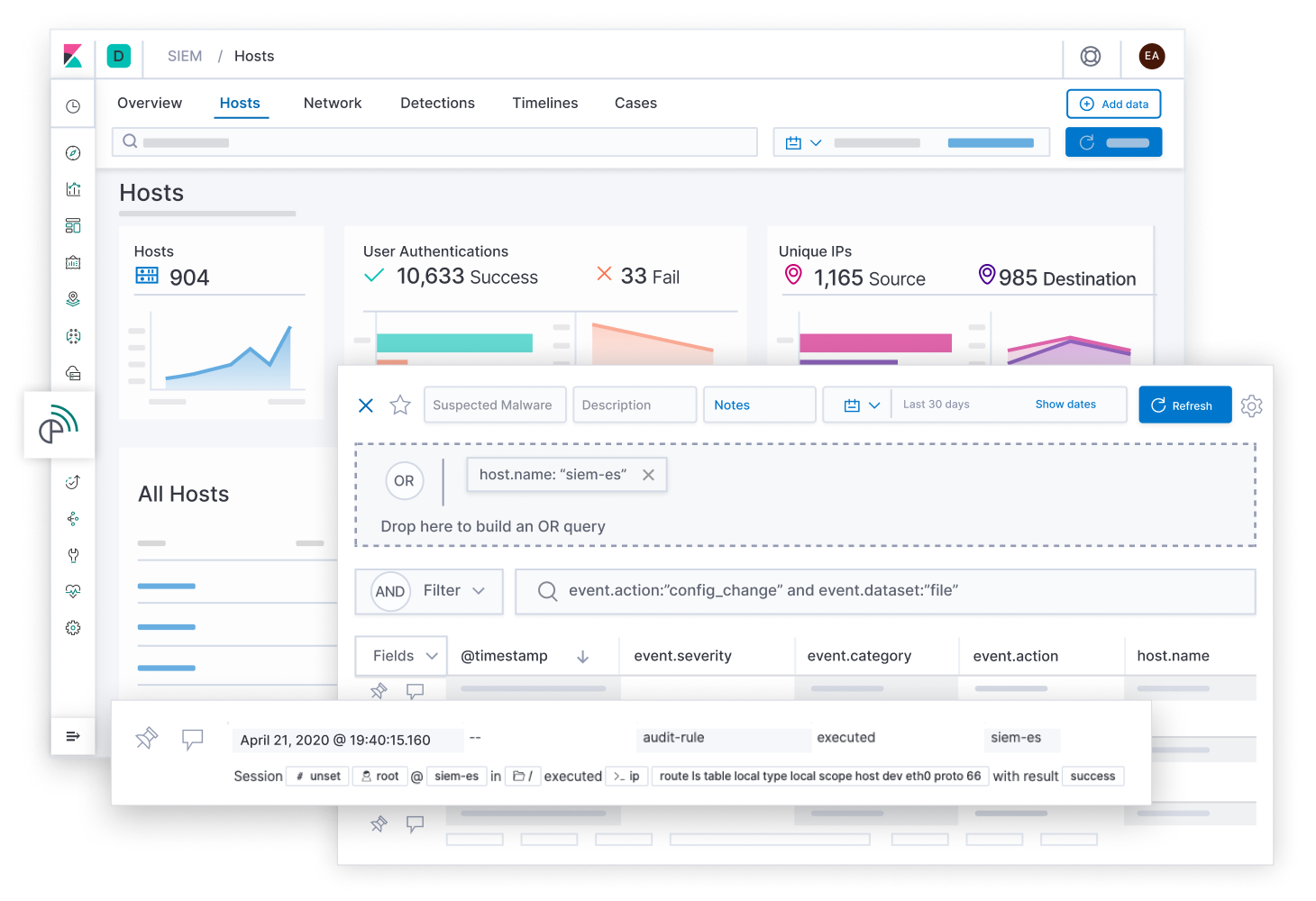 Learn about the Elastic Common Schema, an approach for applying a common data model.
Watch video
Apply host data from your Linux systems to detect threats with Auditbeat.
Watch webinar
Love the Elastic Stack for security analytics? Take the next step in defense with Elastic SIEM.
Watch webinar
New
Protect against threats targeting your Linux systems with new out-of-the-box detection rules in Elastic Security 7.8.
Protect your organization with Elastic SIEM. Easily onboard diverse data to eliminate blind spots. Surface threats with prebuilt anomaly detection jobs and detection rules. Accelerate response with a powerful investigation UI and embedded case management. All from a single UI in Kibana.
Return results from ad-hoc queries in seconds with the speed of Elasticsearch's schema-on-write architecture. Visualize and interact with your data on custom dashboards. Drill into events of interest and follow the trail by pivoting through underlying data.
With prebuilt Beats integrations, quickly ingest data from your cloud, network, endpoints, applications — any source you like, really. And if you don't see the integration you need, collaborate with the Elastic community to find or build it. That's free and open Elastic SIEM for the win.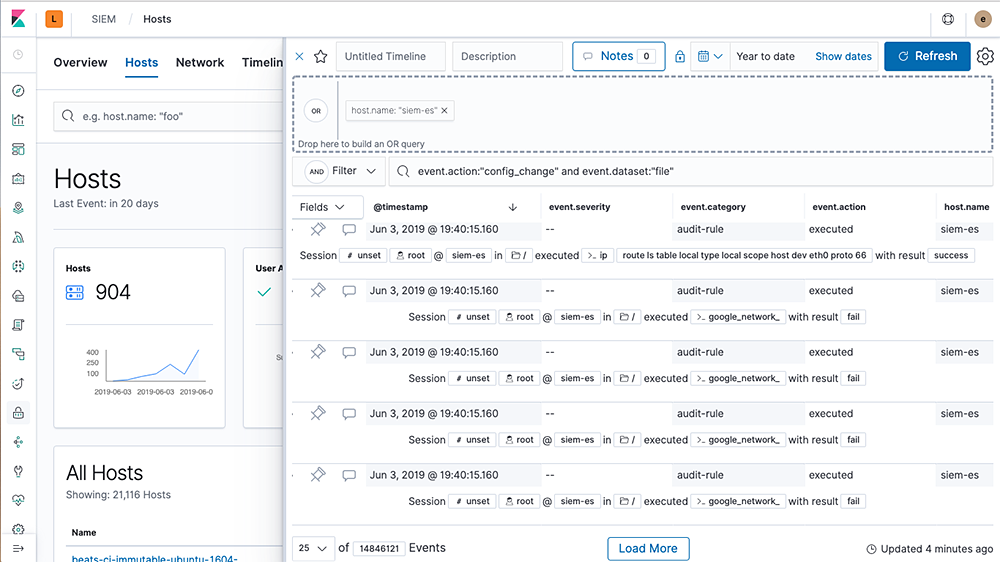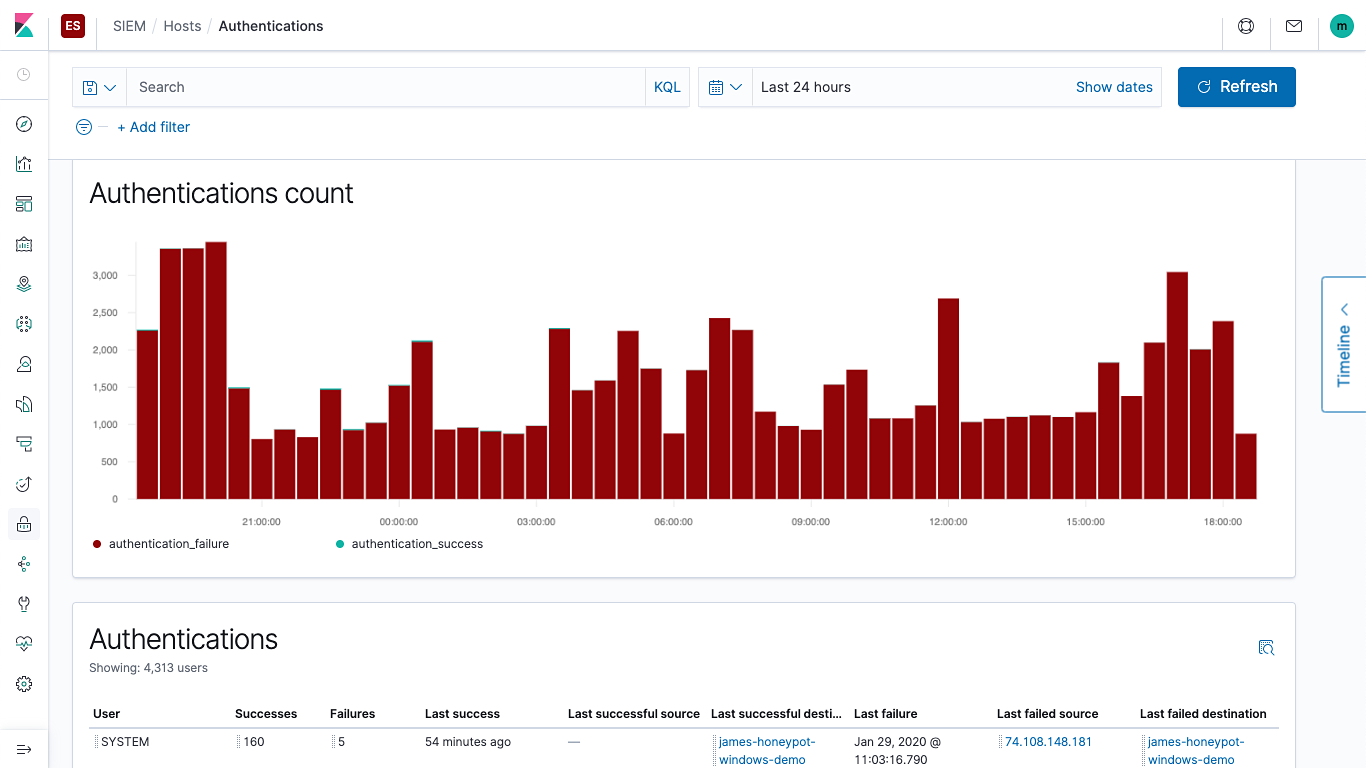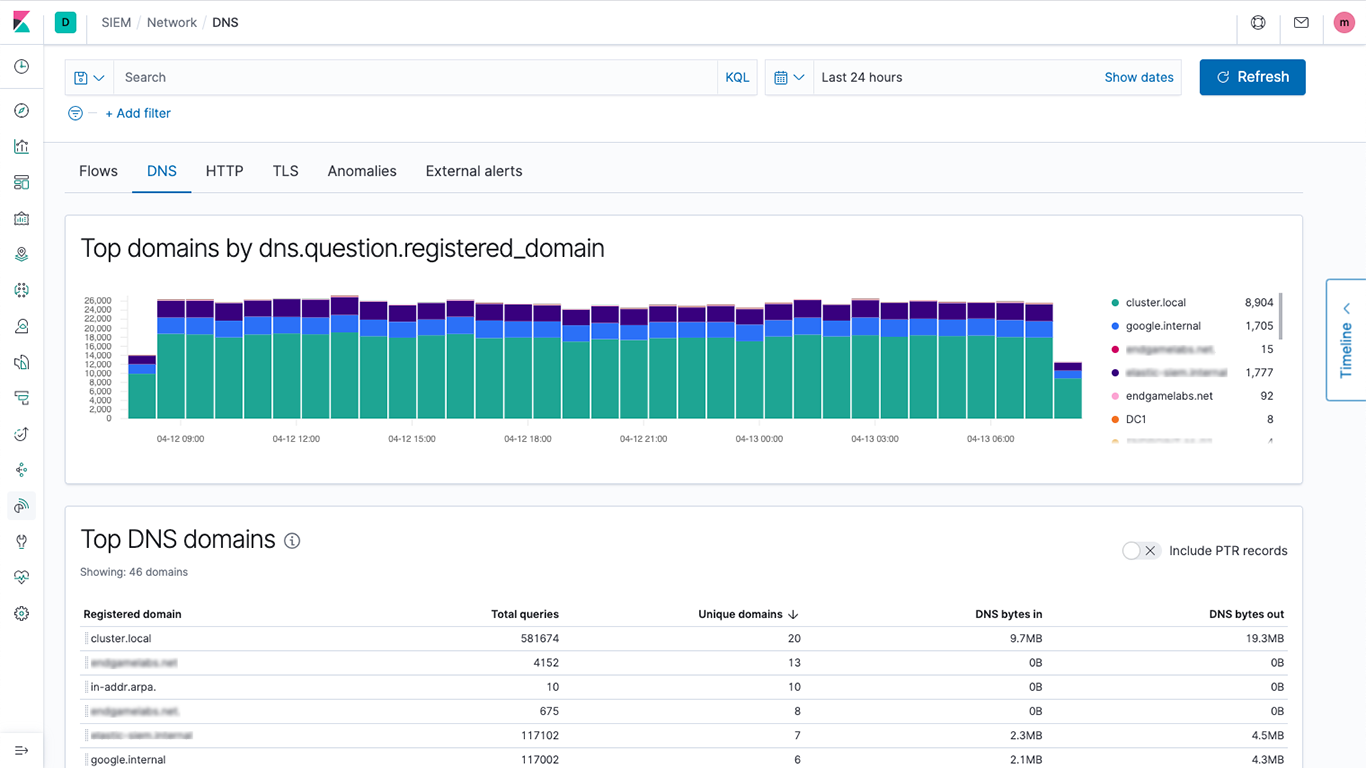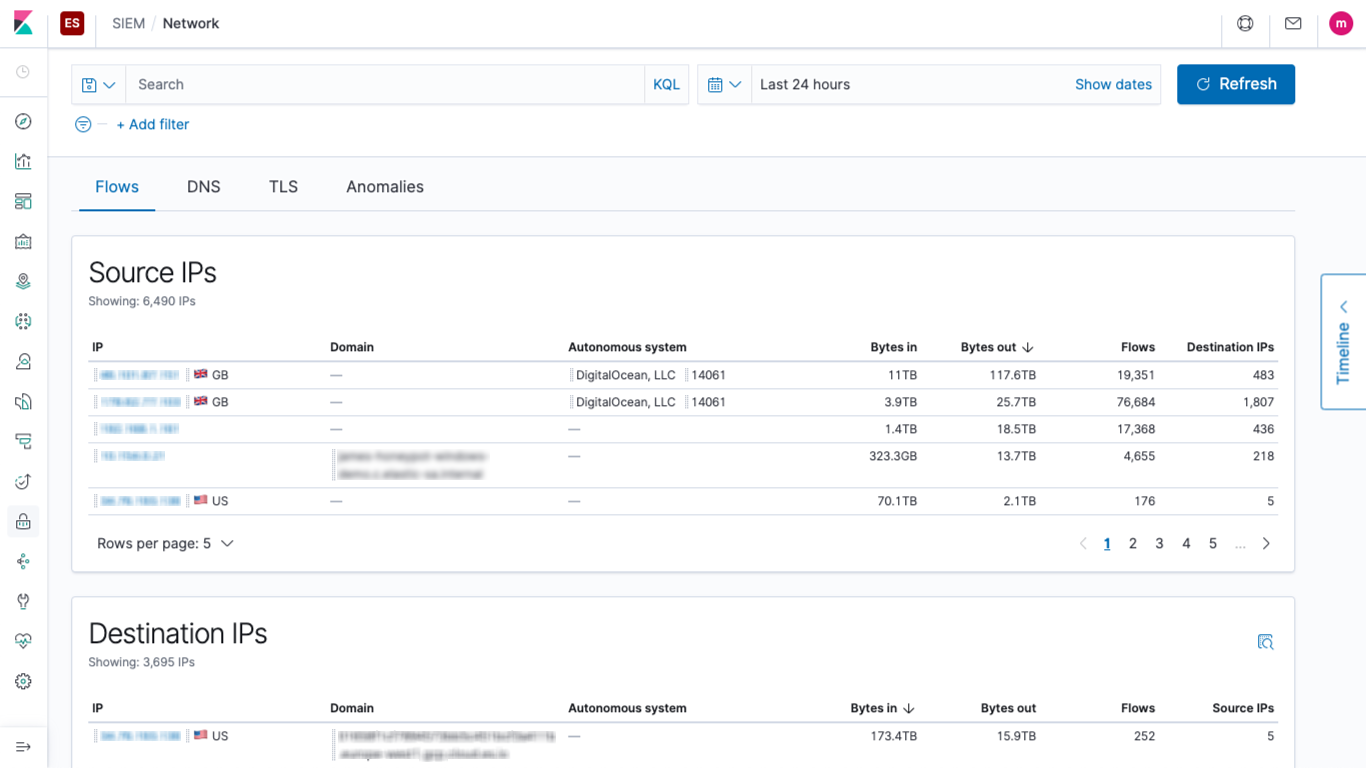 SIEM + ENDPOINT
If you're looking to ship data from endpoints to Elastic SIEM, why not also protect them? We've made doing so easy with Elastic Endpoint Security, an autonomous agent that prevents attacks and forwards events and alerts for centralized analysis.
Trusted, used, and loved by
Cloud-ready, deployable anywhere
Audit events
Auth logs
DNS traffic
NetFlow
Auditbeat created an index pattern in Kibana with defined ECS fields, searches, visualizations, and dashboards. In a matter of minutes you can start viewing the latest system audit information in the SIEM app.
Auditbeat module assumes default operating system configuration. See the documentation for more details.