SOAR
Equip security teams to make quick work of adversaries by aligning people, processes, and technologies with SOAR.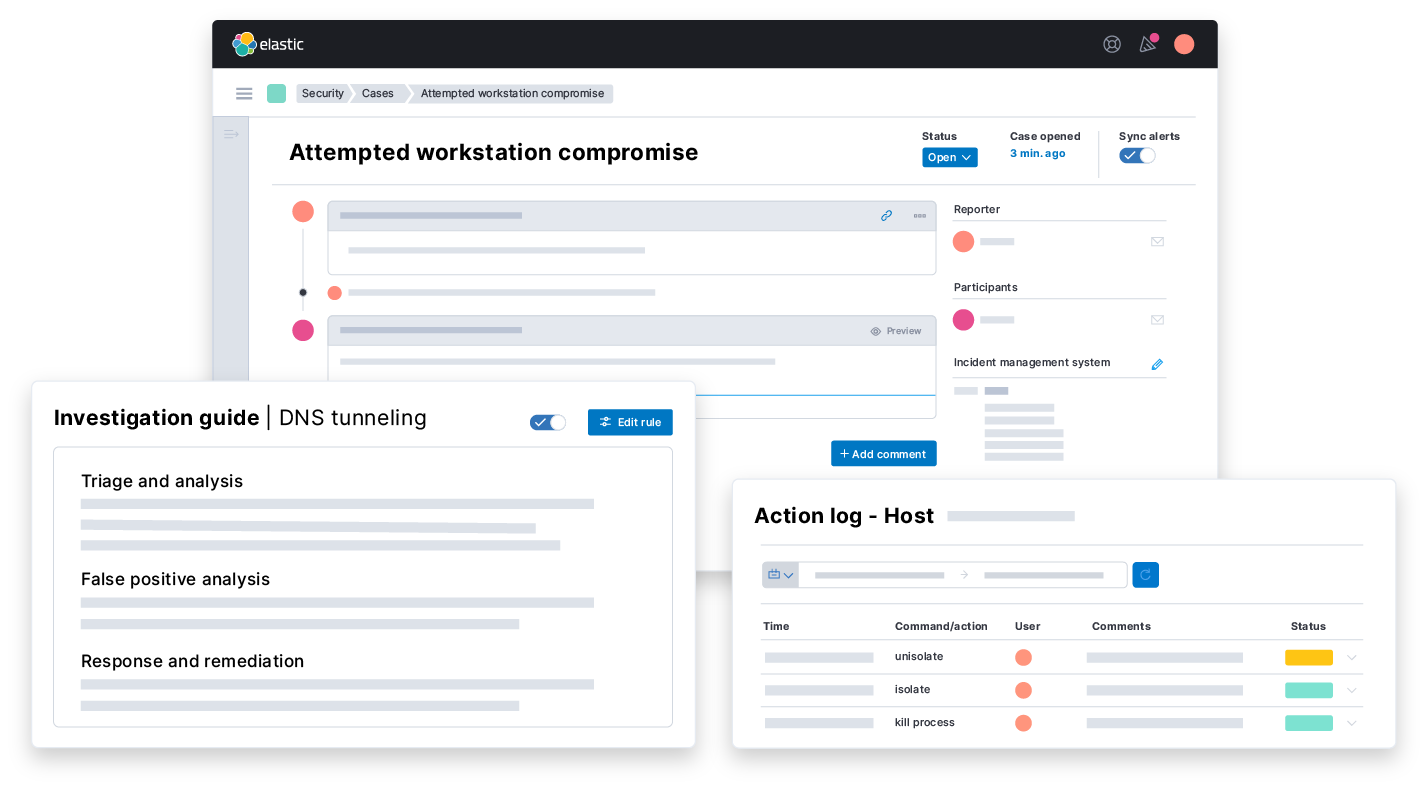 Collaborate across teams and tools, sharing processes and expertise. Collapse data silos and draw connections between events. Automatically aggregate and escalate related alerts. Represent the full lifecycle of an incident by gathering and annotating forensic data in a case.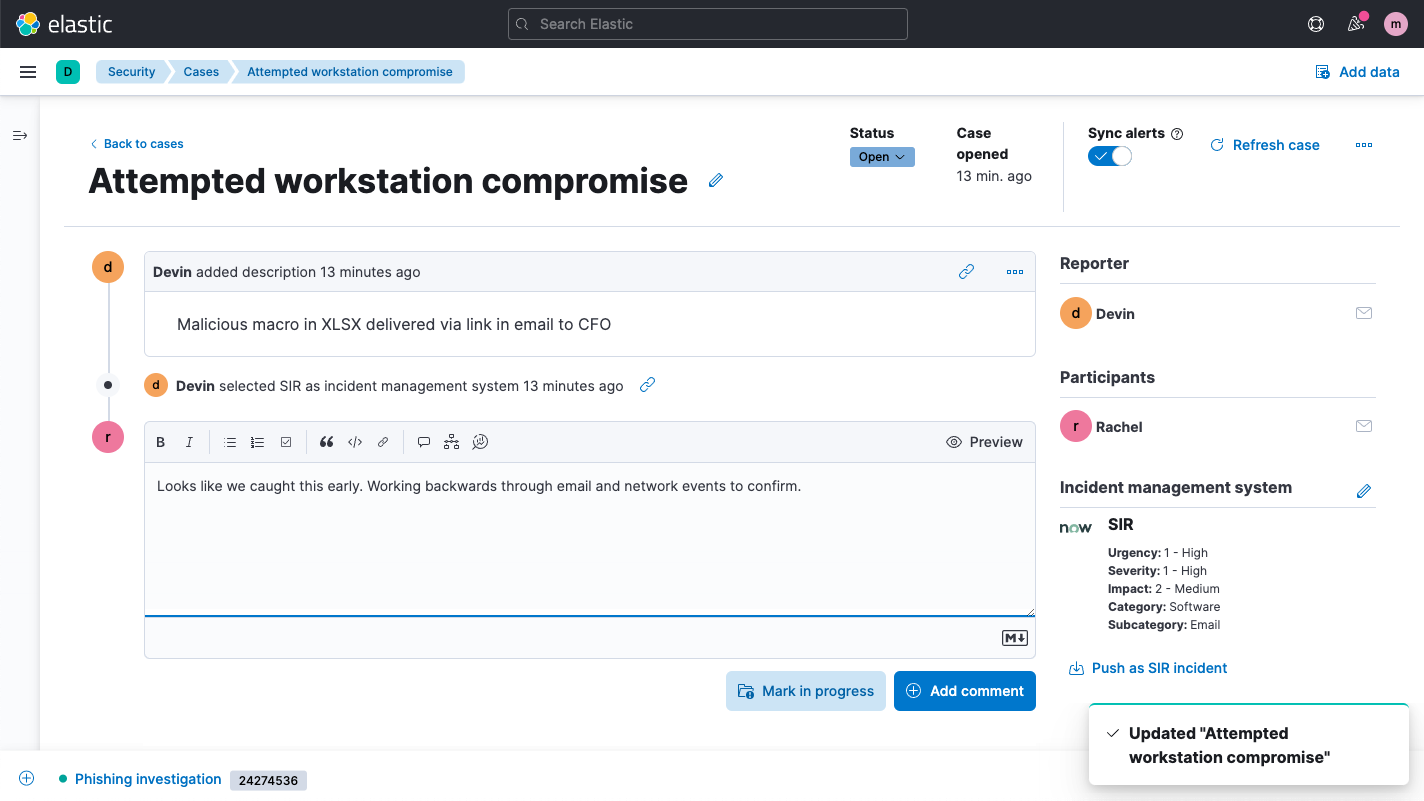 Arm analysts to act decisively, infusing threat intelligence and insights like attribute frequency and host anomaly score. Codify investigation and response procedures with guides that augment the expertise of seasoned analysts and lower the learning curve for junior practitioners.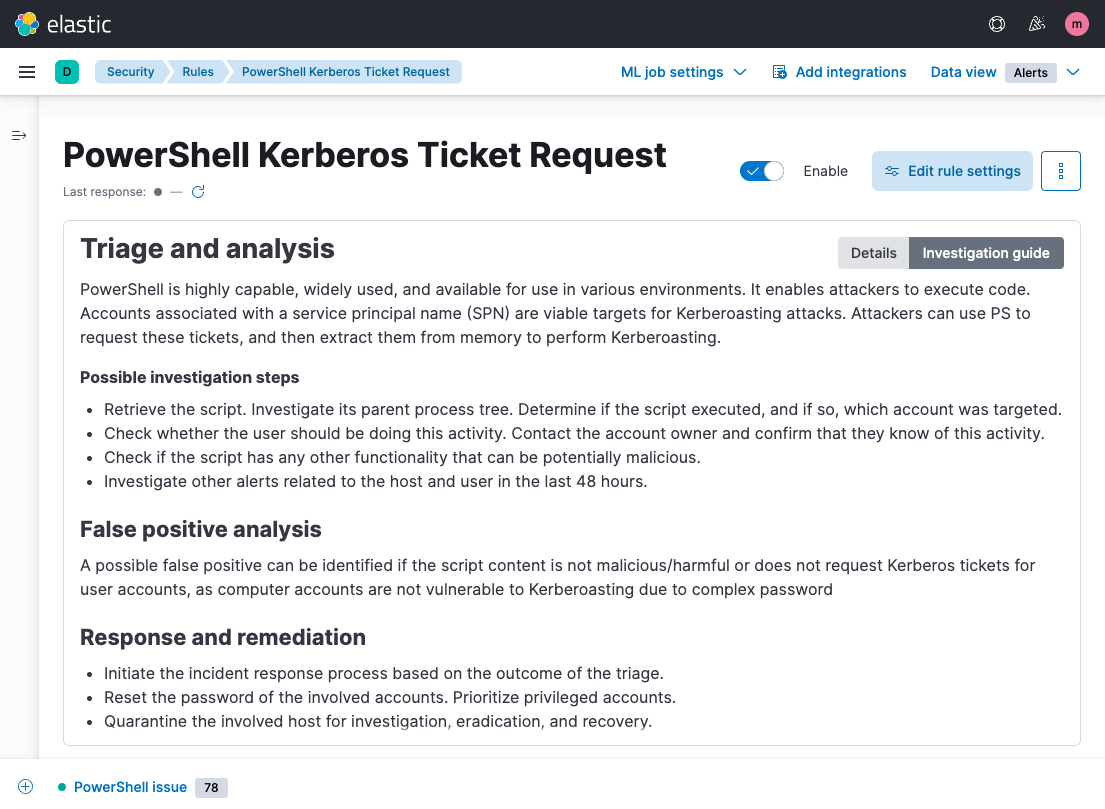 Automate repetitive steps to unleash analysts to tackle problems meriting human creativity and problem solving. Deploy autonomous and analyst-invoked actions to end attacks faster than they start. Begin with built-in actions and progress further with custom responses. Evolve into advanced workflows enabled by integrations with third-party platforms.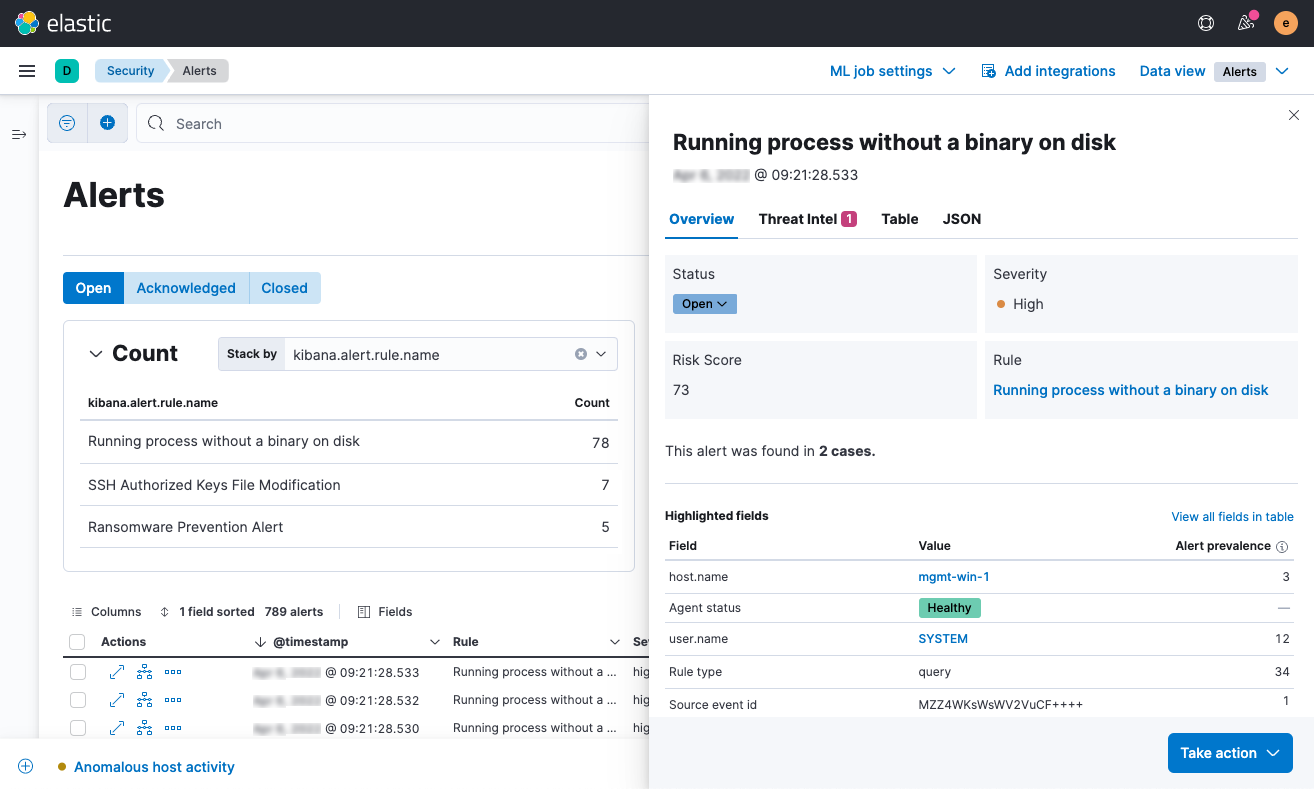 "Automation helps to deliver better results. It reduces mundane work, drives efficiencies, frees up staff, and enables a more blanket approach to cybersecurity: fighting machines with machines."