Ingest all your telemetry data with high cardinality and dimensionality, add context, and analyze it in real time for fast root cause analysis.
Learn why observability is fast becoming a strategic imperative for DevOps organizations.
Watch now
Take a deep dive into the considerations you should keep in mind when choosing an observability solution.
Download the ebook
Logs, metrics, traces — learn how to identify each type of telemetry data and how they can be leveraged for observability.
Download the ebook
Ingest metrics, logs, and traces quickly and easily from applications hosted in a data center or on cloud providers such as AWS, Microsoft Azure, and Google Cloud, enabling you to seamlessly adopt cloud-native and microservices technologies such as Kubernetes and serverless.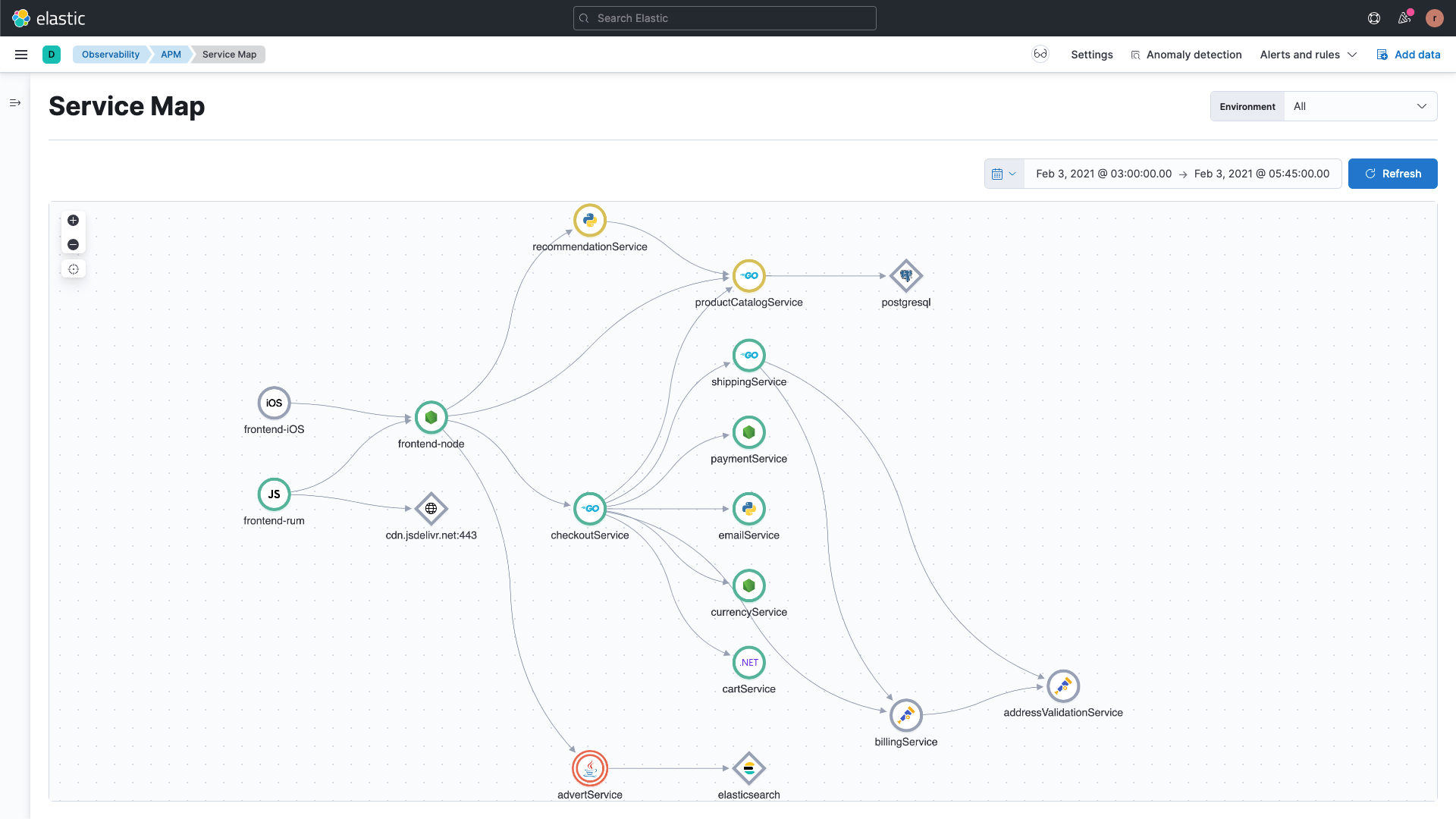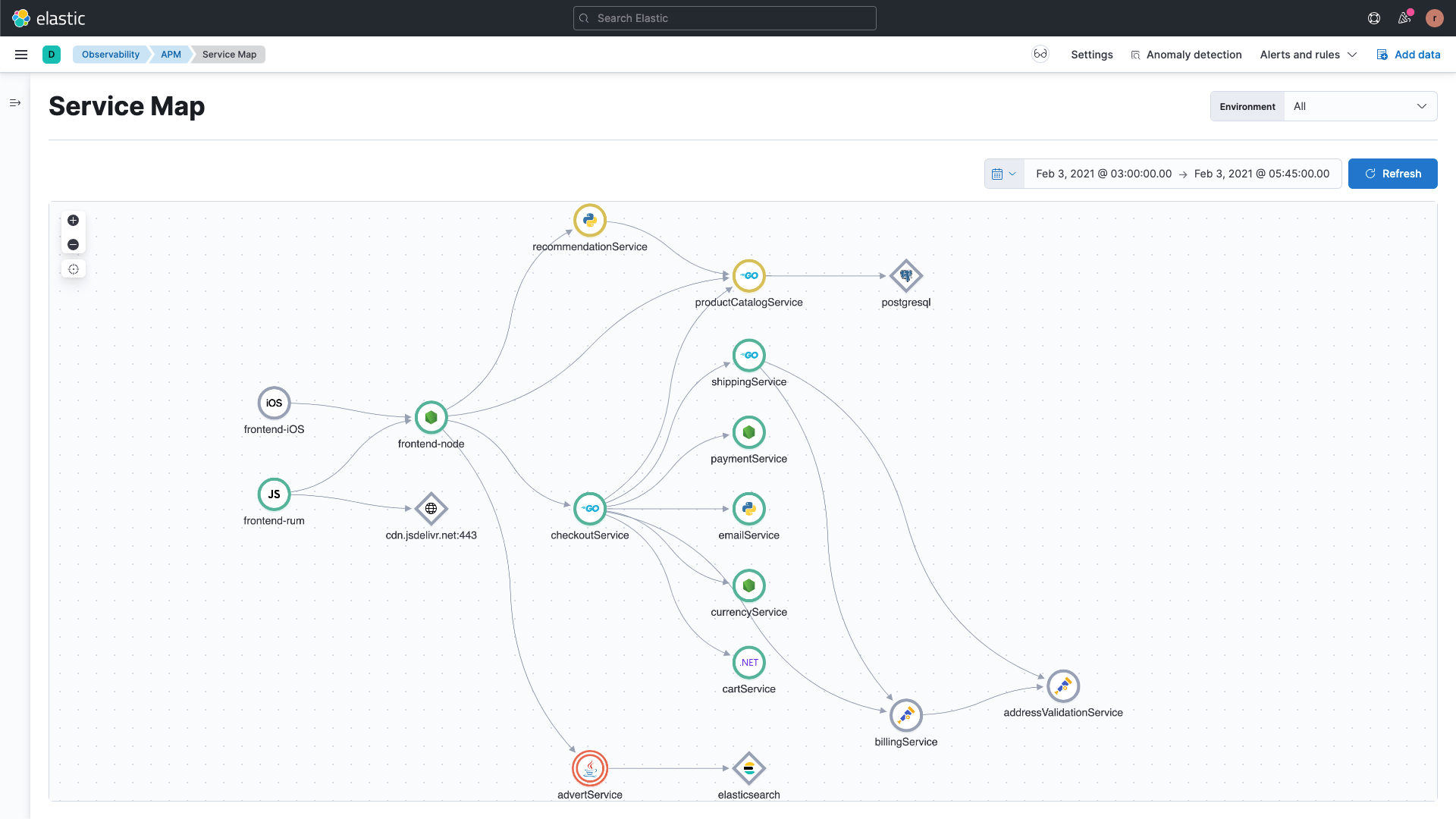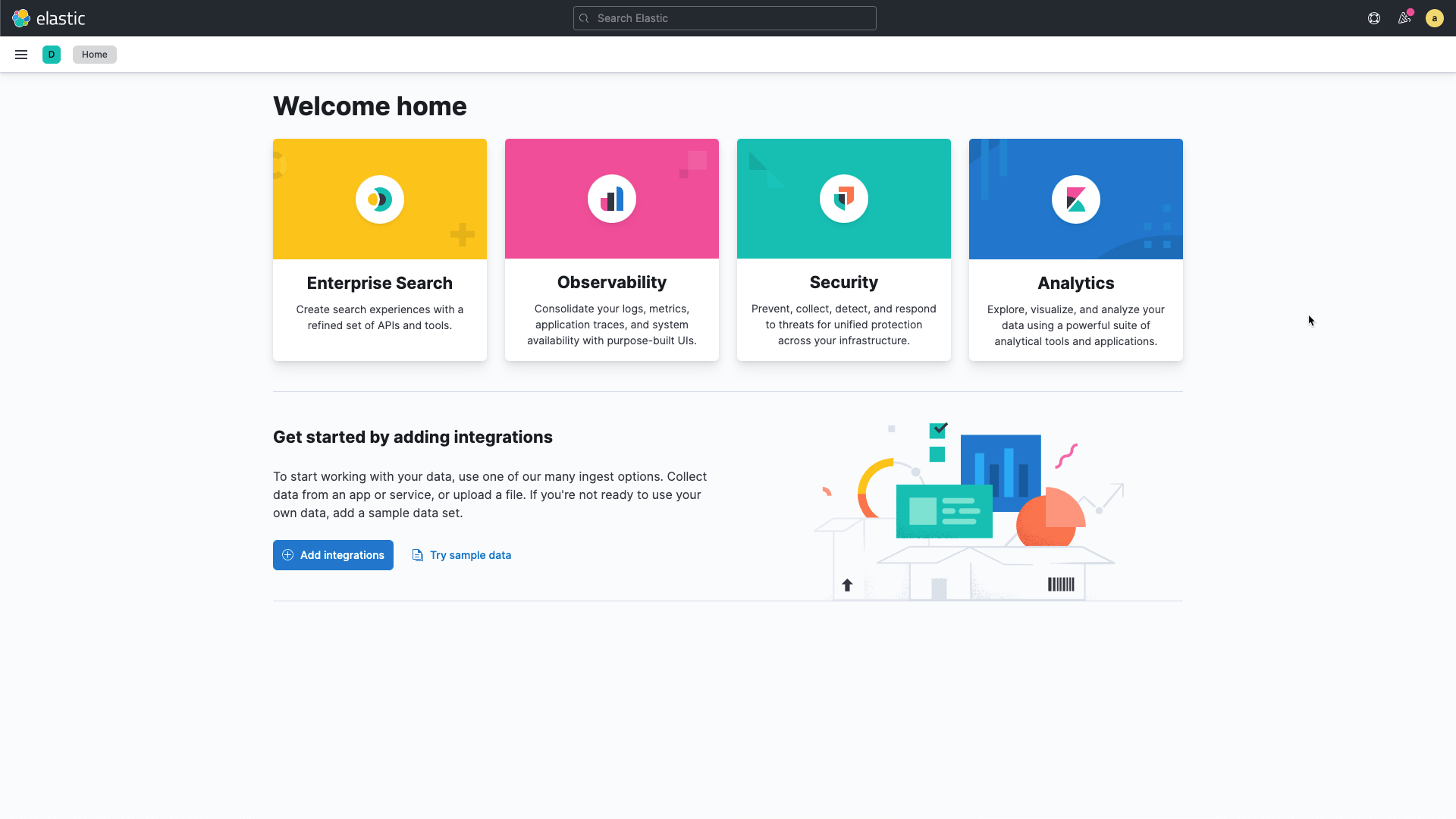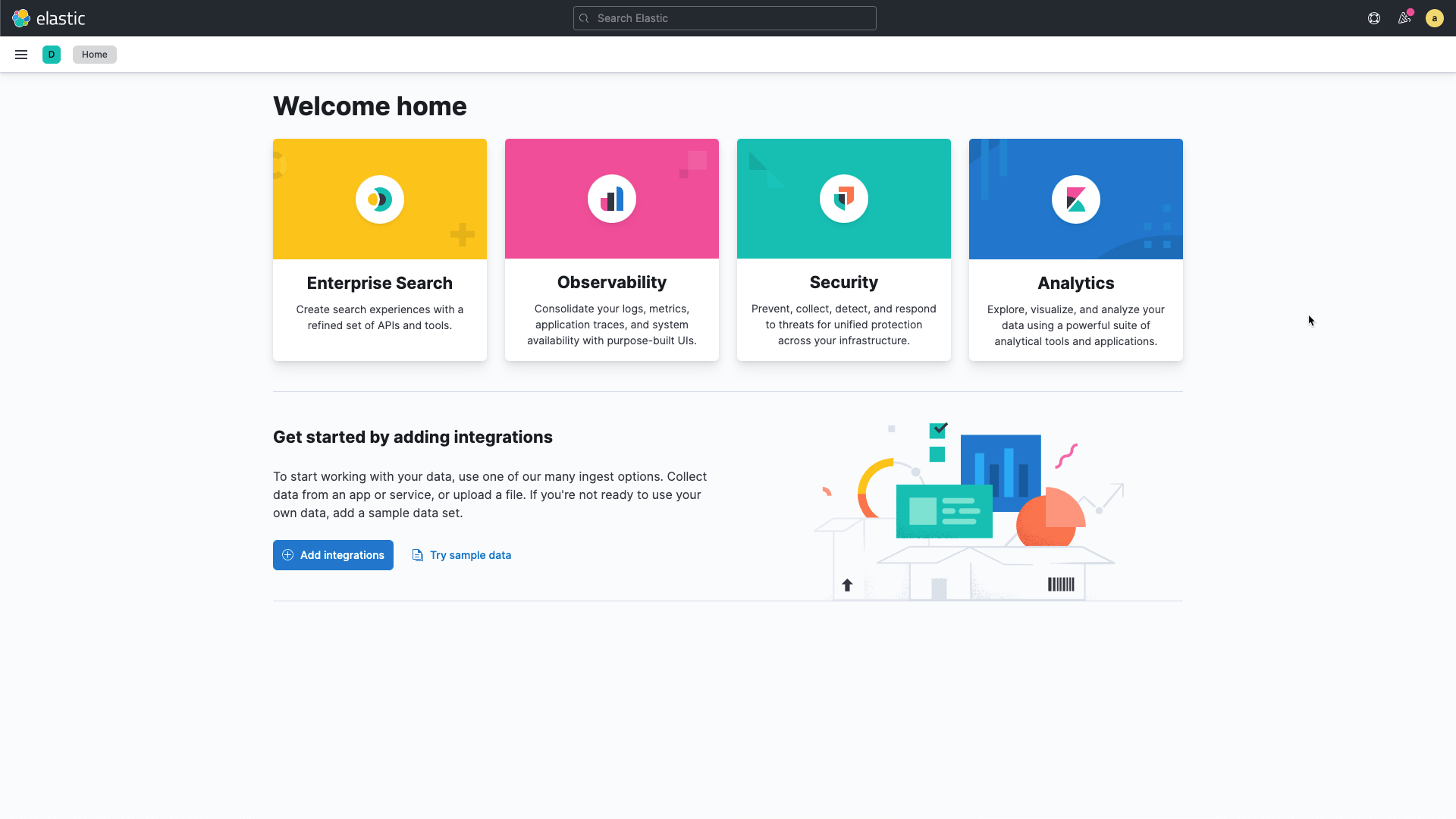 Eliminate data and tool silos — ingest all business and operational data with Elastic integrations, including support for open standards and open source projects such as OpenTelemetry, Jaeger, and Prometheus. Efficiently store long-term data at affordable costs to analyze historical trends. In Elastic, all data is a first-class citizen.
Perform interactive analysis (search, drilldown, pivoting, and visualization) or automated analysis (alerting, machine learning-driven anomaly detection) of all your data in context, making it easy to understand correlation and causation across different types of telemetry data.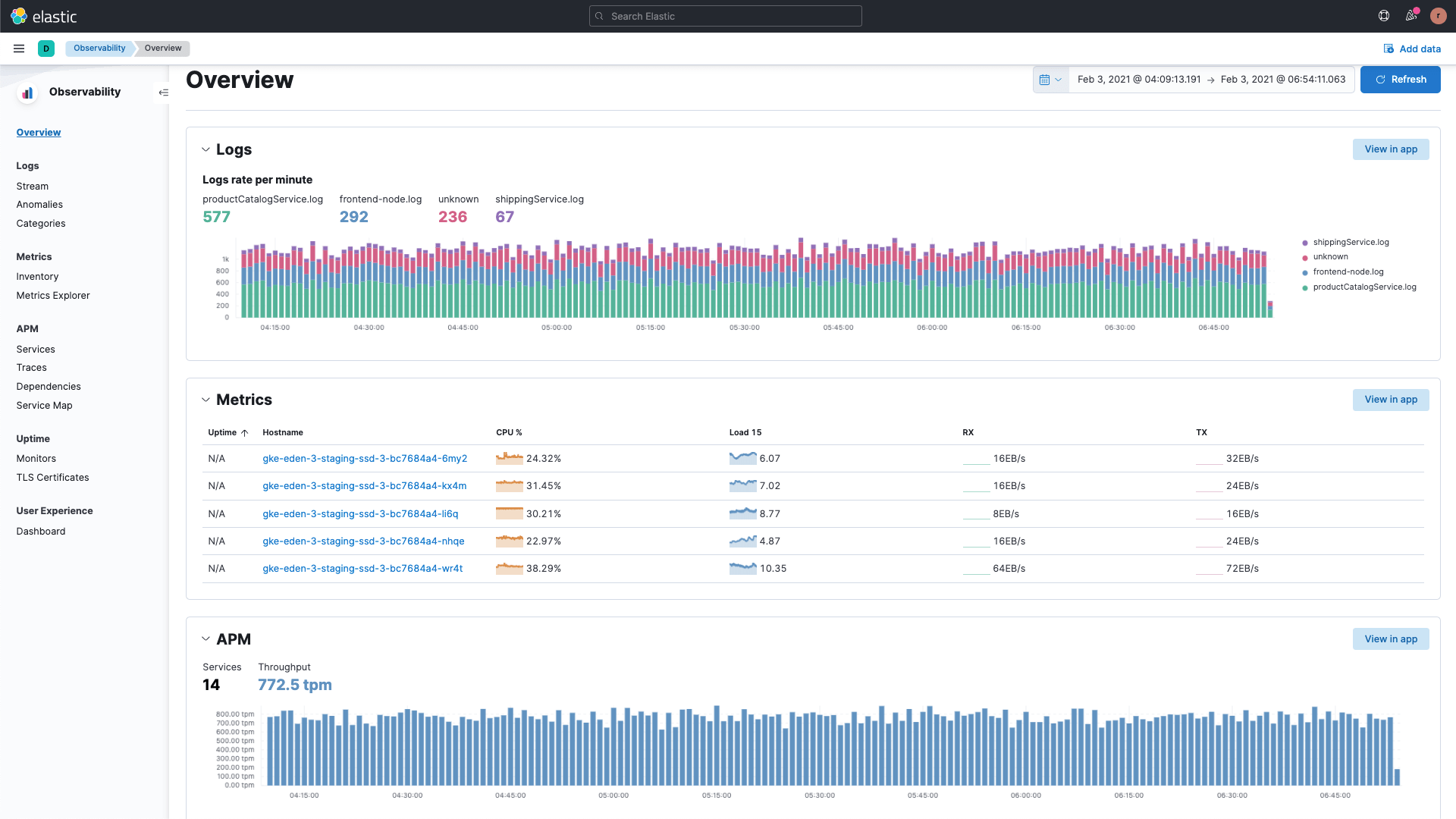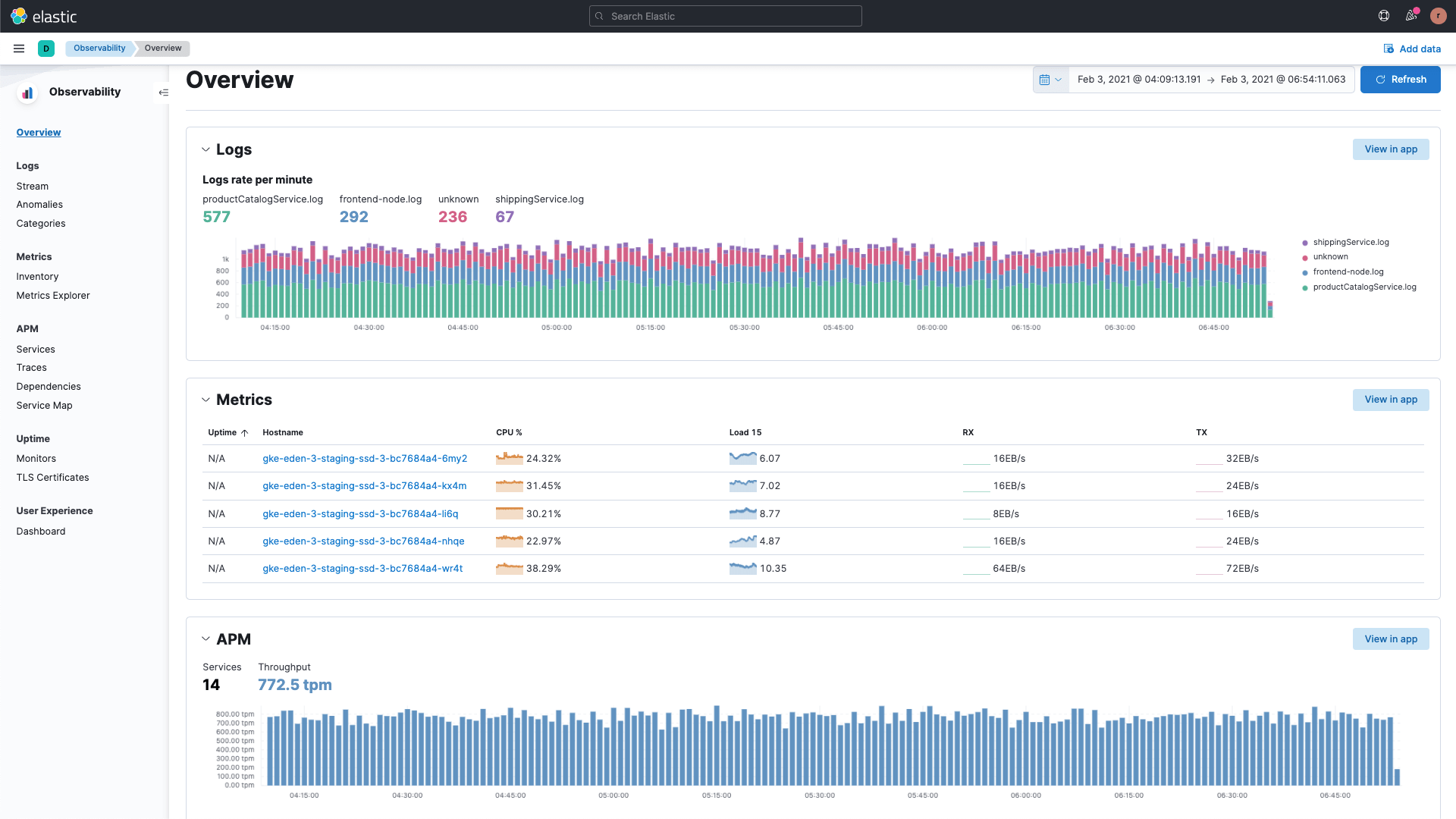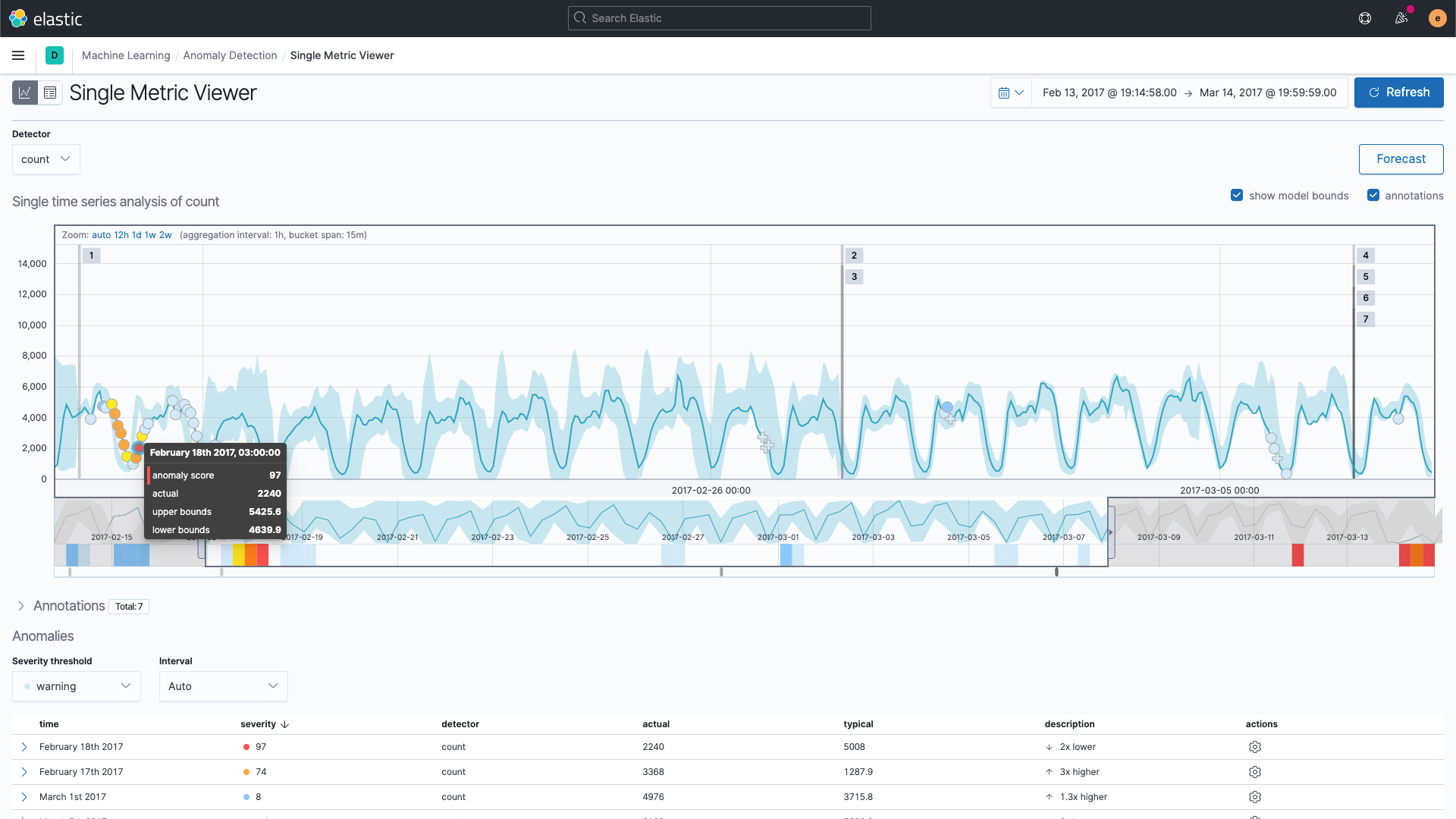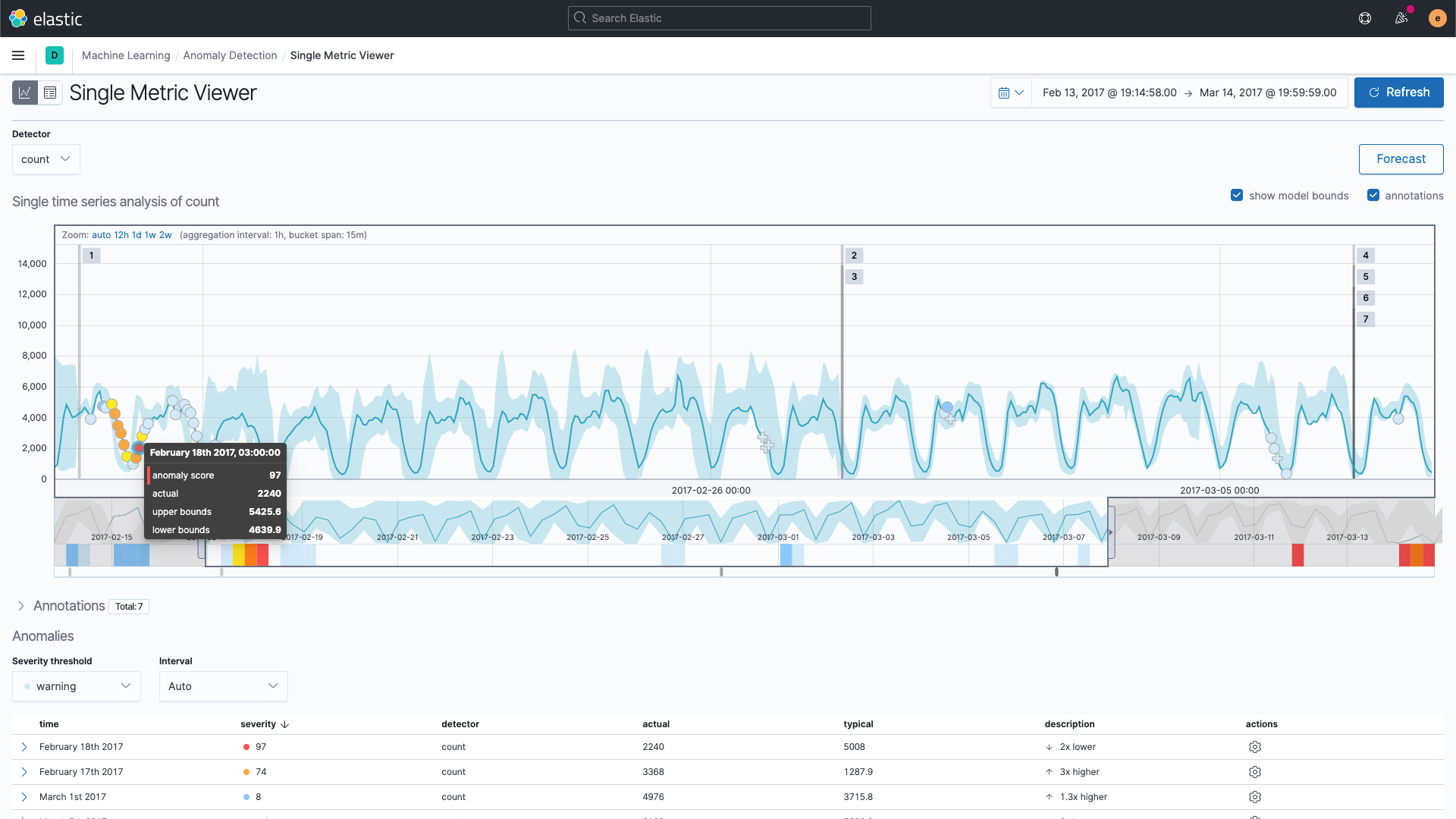 Get started with all your user, application, and infrastructure data with zero configuration work. Built-in machine learning automatically correlates anomalies to downstream data and dependencies to find the root cause. The data-agnostic machine learning engine can easily be extended to support any data ingested into Elastic.
Search for the "unknown unknowns" using powerful ad hoc visualizations and analysis in Kibana. Run wild with dimensions, tags, cardinality, and fields. Elastic doesn't limit or dictate how you explore your data. Continuously and quickly explore attributes — host name, IP address, tags — at scale in any way you like, in any order you like, in the visualization you like.