Whether it's a simple "lift and shift," refactoring legacy workloads into microservices, or completely rewriting and retiring legacy workloads, digital transformation and cloud migration are deeply connected. Your customers continue to rely on digital services and continually demand improved experiences. An observability solution that provides deep visibility into your hybrid environments can accelerate your migration journey.
Cloud trends and how observability enables hybrid cloud and operational efficiency
Watch the webinar
Deep dive on how to monitor Microsoft Azure infrastructure and workloads using the native Elasticsearch integration
Watch now
Implementing multi-cloud observability using the Elastic Stack
Watch now
Whether your topology is single cloud, multi-cloud, or hybrid cloud, Elastic Observability has the tools and integrations to give you the visibility that you need to detect and resolve issues quickly. Data sovereignty also allows you to keep your data closer to your systems, creating data gravity and reducing unnecessary costs and overhead.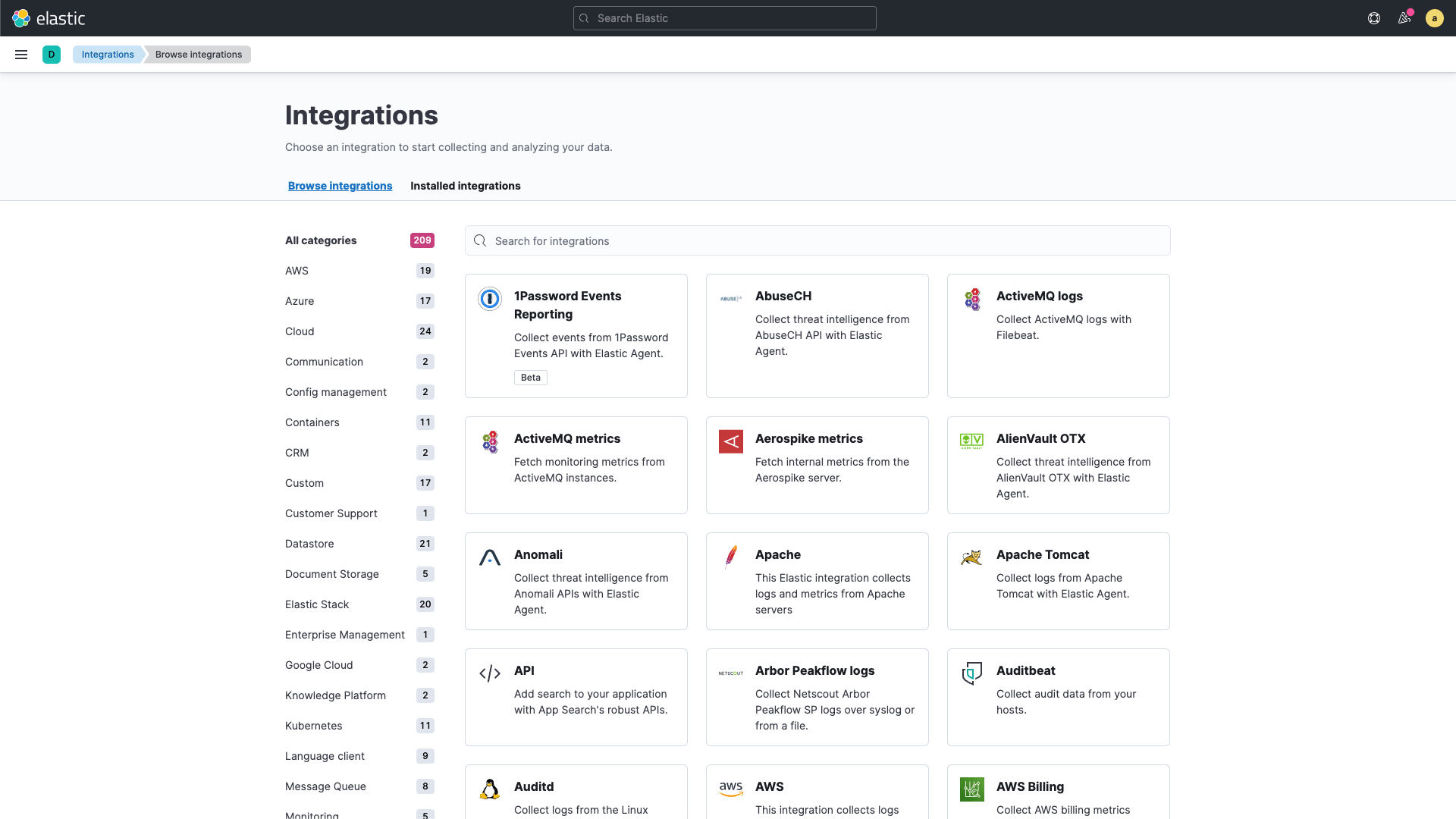 See all the hosts in your infrastructure, whether physical, virtual, or in the cloud along with correlated and contextualized telemetry data. Check on your containers, Kubernetes pods, or workloads using any dimension. Use heat map color codes and sort metrics to quickly identify hotspots and drill down into relevant logs or traces.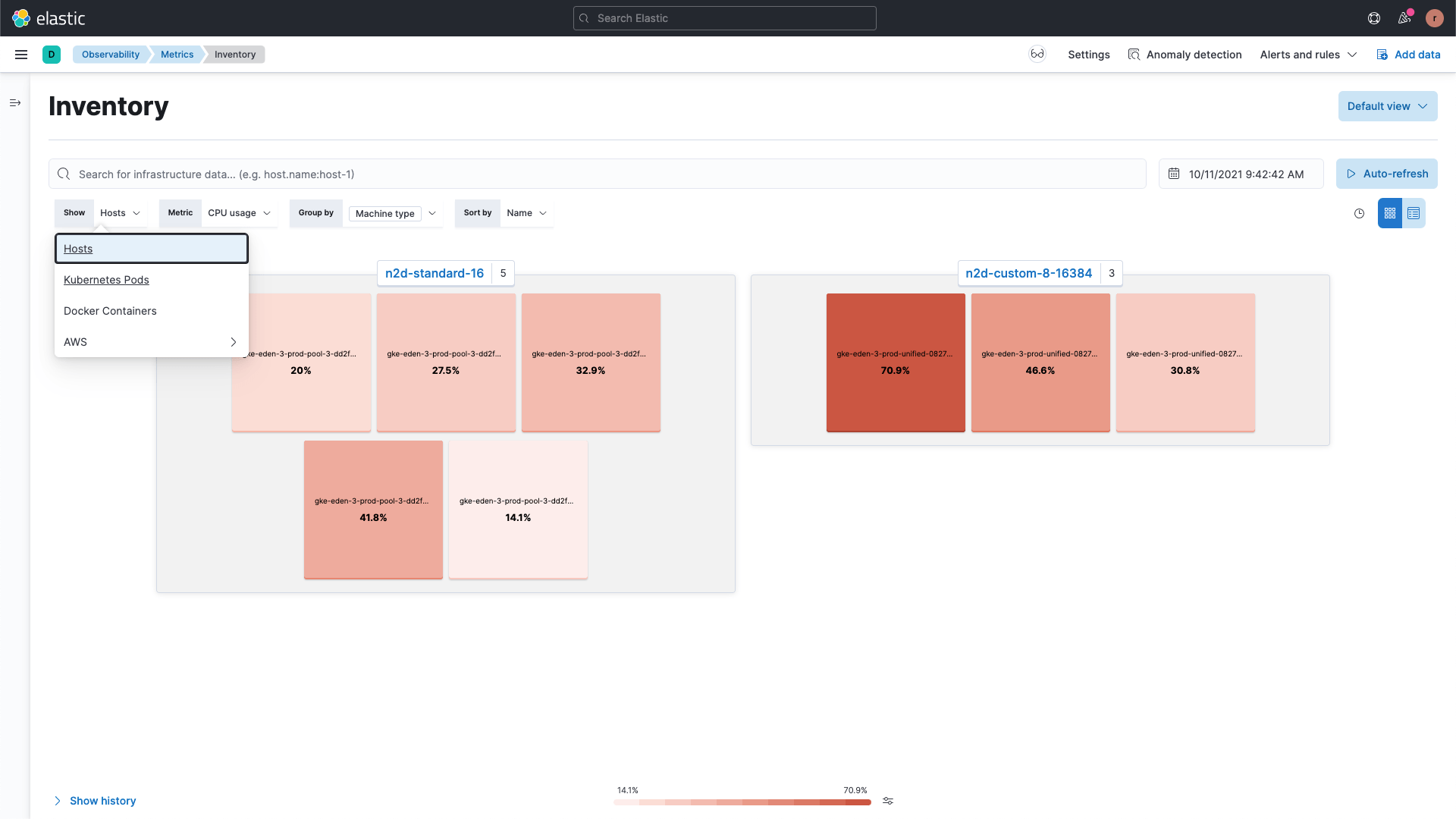 Leverage robust search, filter, and grouping capabilities, backed by the power of Elasticsearch. Search all data with cross cluster search and tier data for reduced costs, with full control of your data lifecycles. Group by relevant, predefined fields, based on the view you're using, such as cloud provider, availability zone, or service type — or any other metadata, default or custom, that you'd like. Then, save your favorite views to recall later.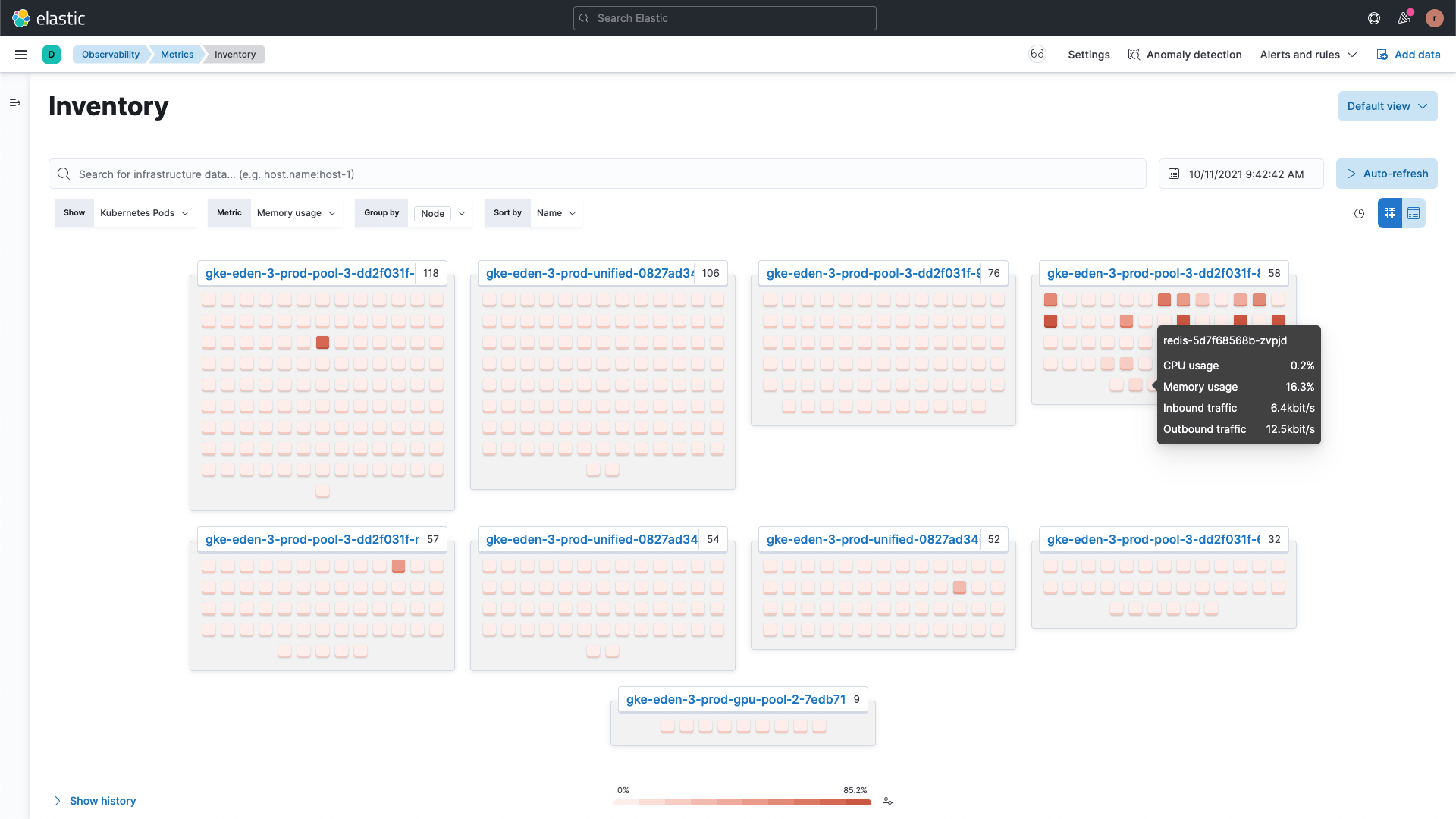 Wherever your workloads are, the service map connects the dots across your application services, even if the services you're calling are distributed or outside your digital footprint. Unify and correlate all your monitoring data with context to quickly identify hotspots and related logs or application traces.