Today's increasingly digital native customer base has high expectations for flawless digital experiences. Real user monitoring (RUM), synthetic transactions, and uptime availability monitoring enable you to identify problem areas and improve the overall experiences of your end users as they navigate your digital assets. Elastic Observability can help improve your users' experience across your digital properties.
Quick start guide to user experience monitoring on Elastic Observability
Learn more
Quick start guide to synthetic monitoring on Elastic Observability
Learn more
Deliver great user experiences with RUM and synthetic monitoring
Watch video
From the user's standpoint, requests aren't done when you've sent the last byte: the page still has to render. Track performance across all regions and on all devices. Core Web Vitals scores provide a report card of how you're doing, and play an increasing role in improving search rankings. Dissect your user experience data and break it down by facets like geography, browser, or device type. Zero in on an interesting detail, then pivot to identify issues with the output from the real user monitoring (RUM) agent.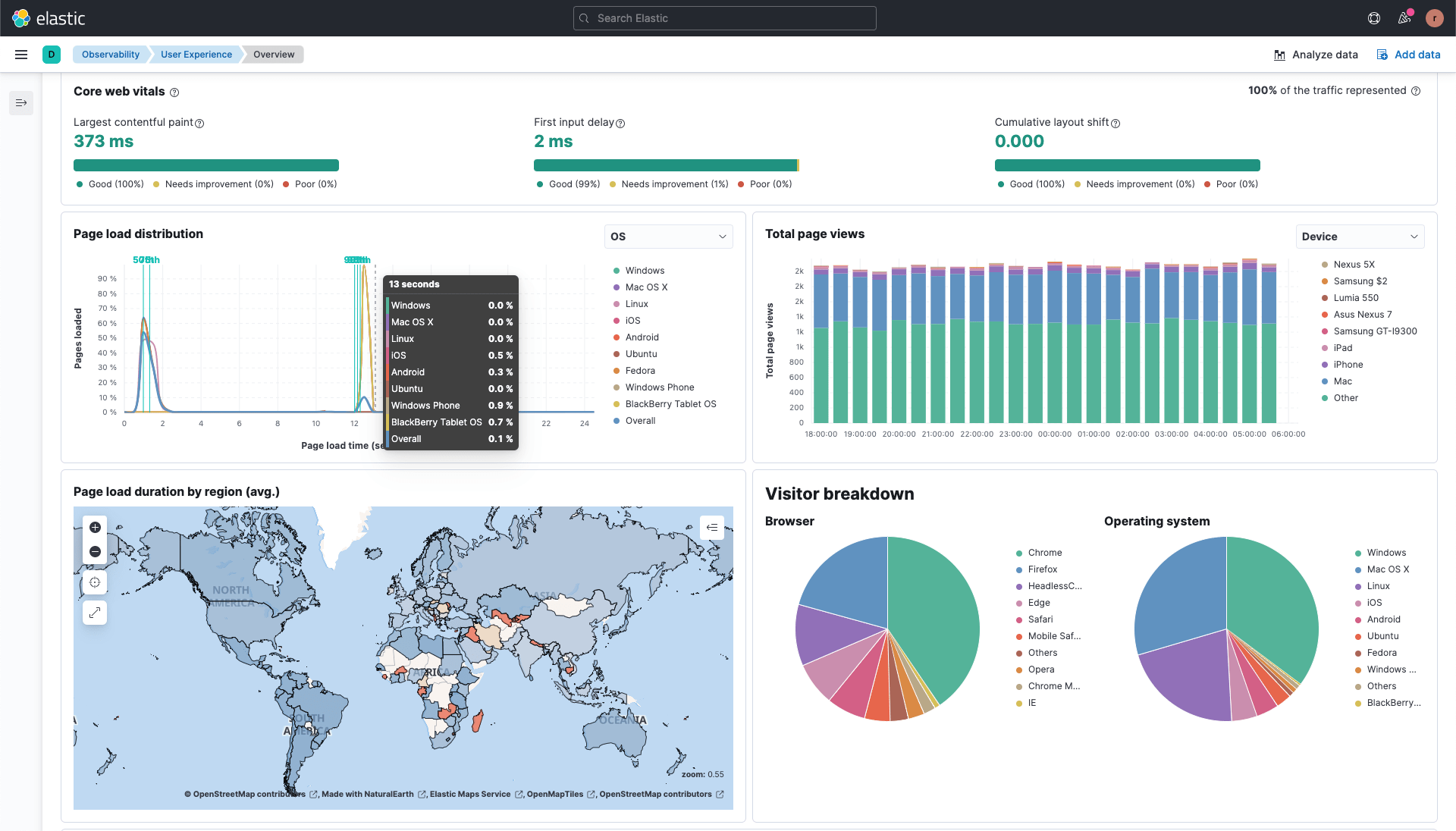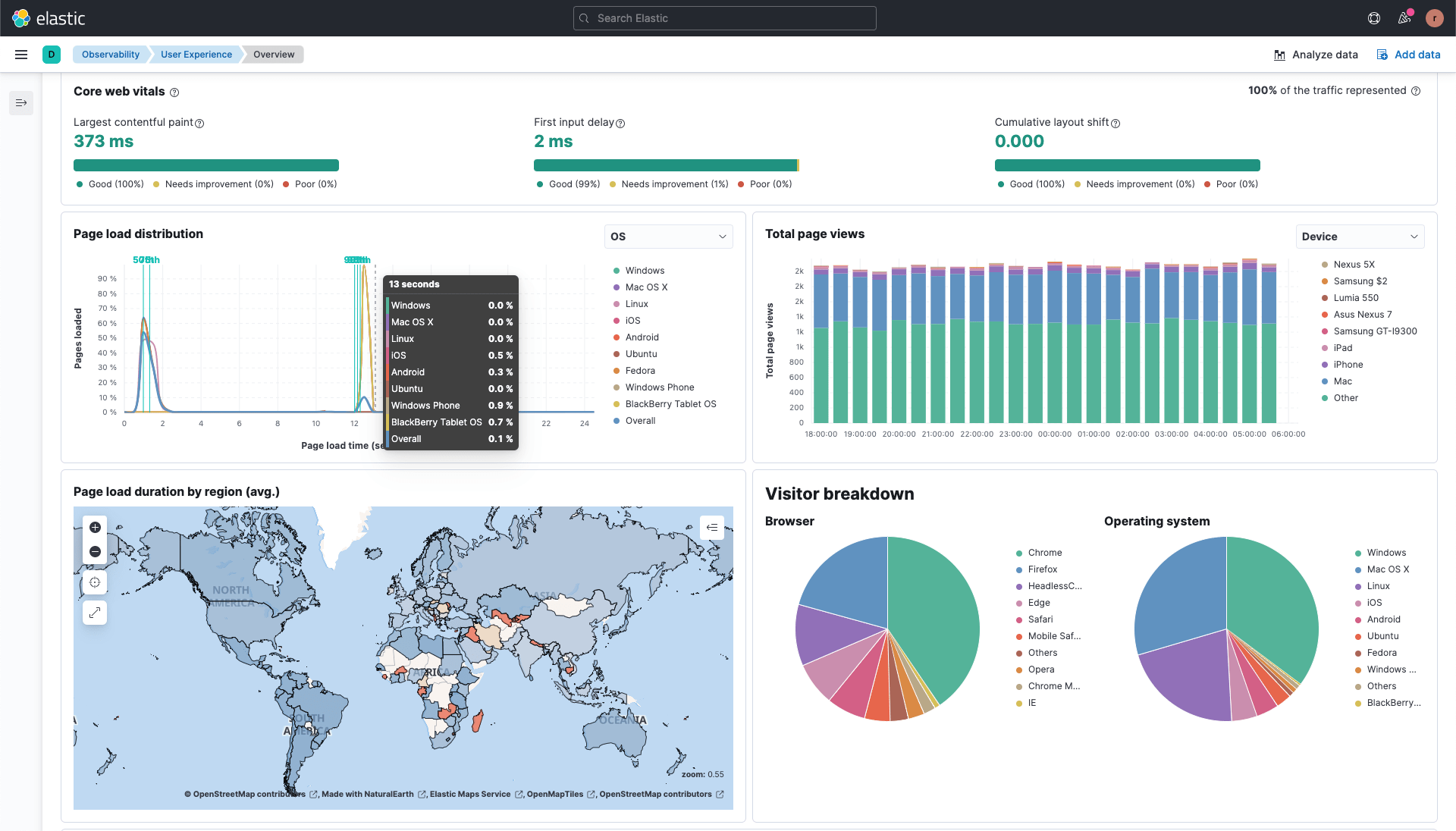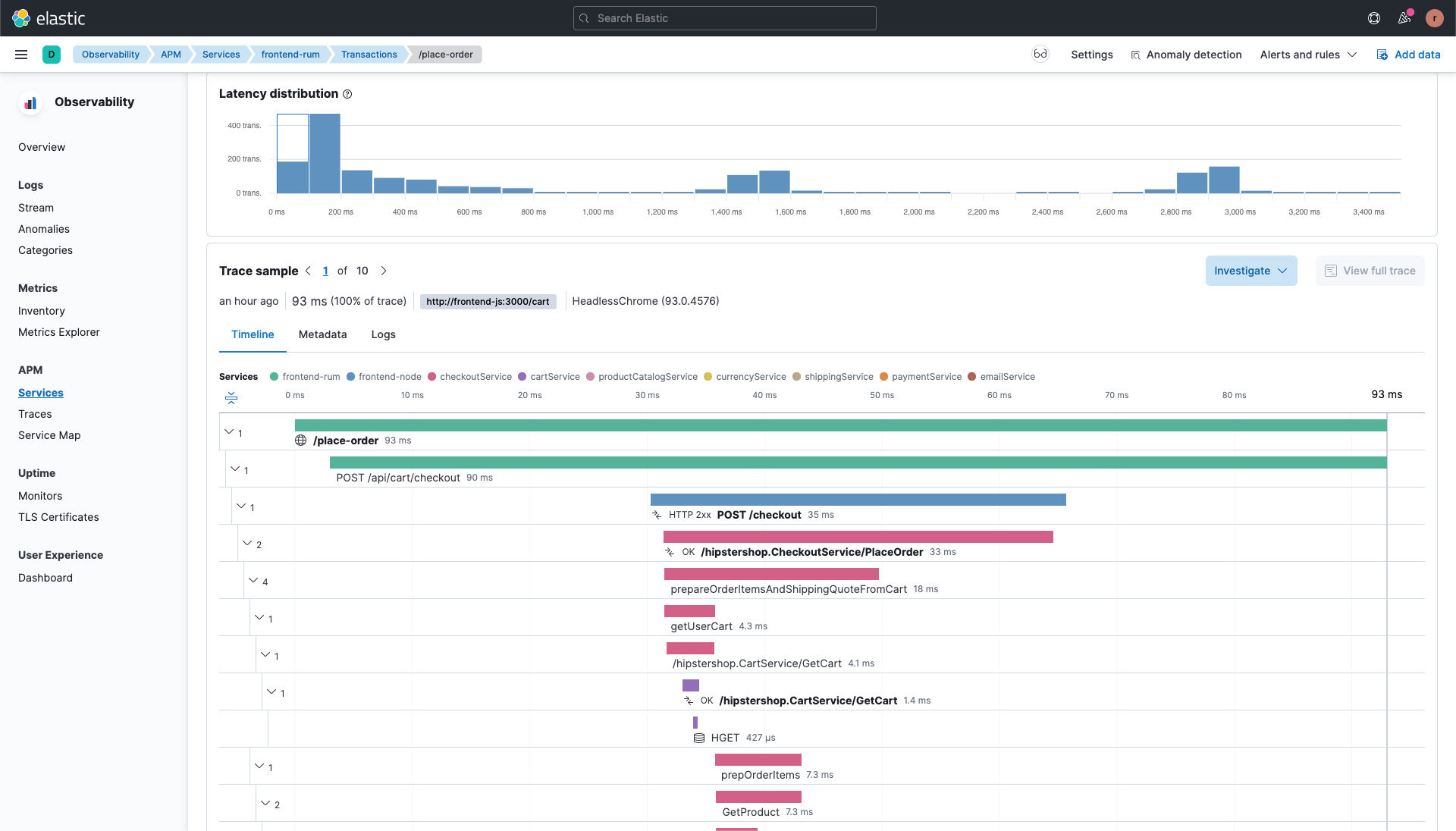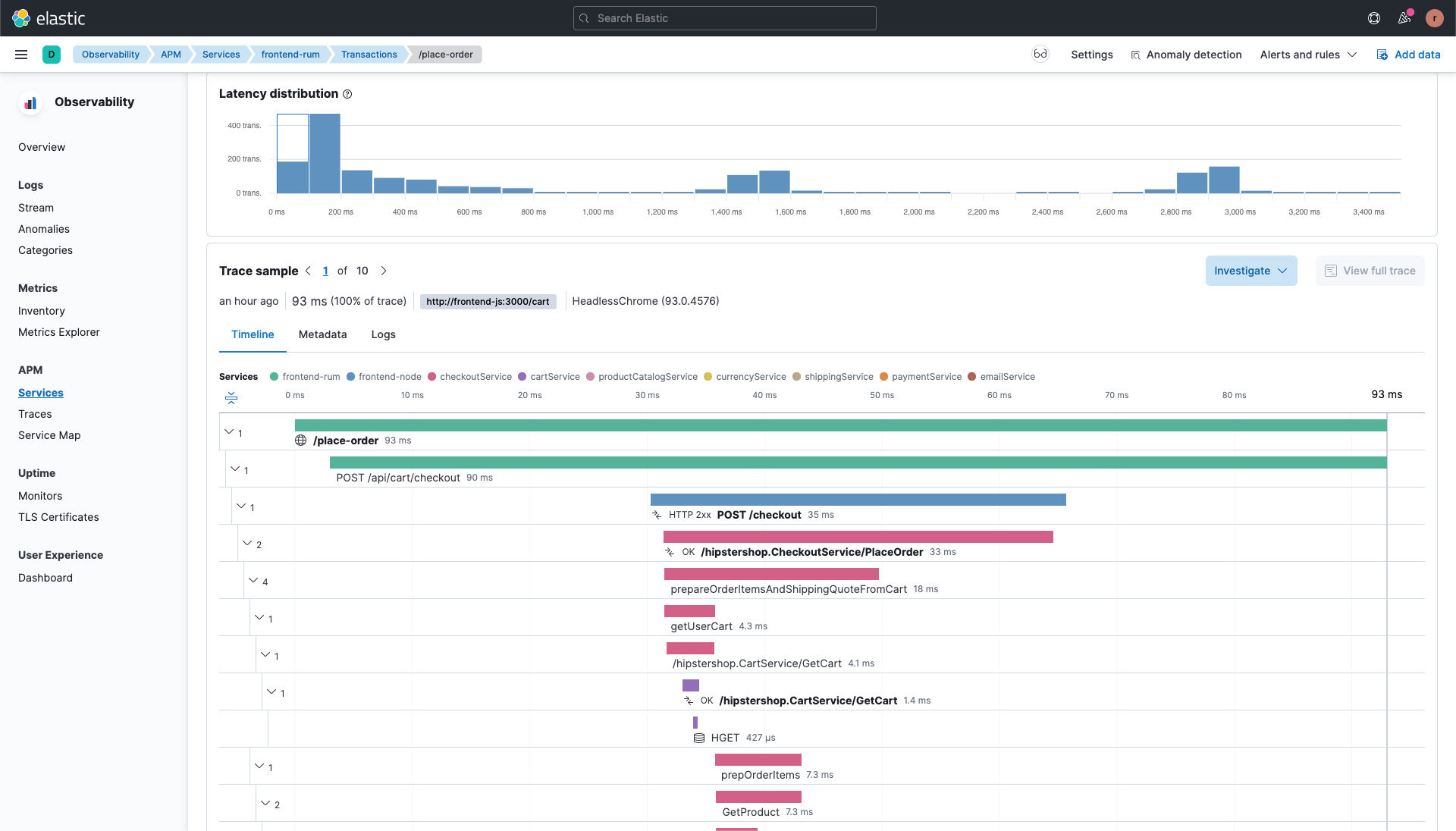 Gather metrics on page loads, http requests, or user interactions with your web properties. Include the mobile agent in your Swift project and extend these capabilities to mobile platforms. Or, instrument your single-page applications to capture user interactions and timings.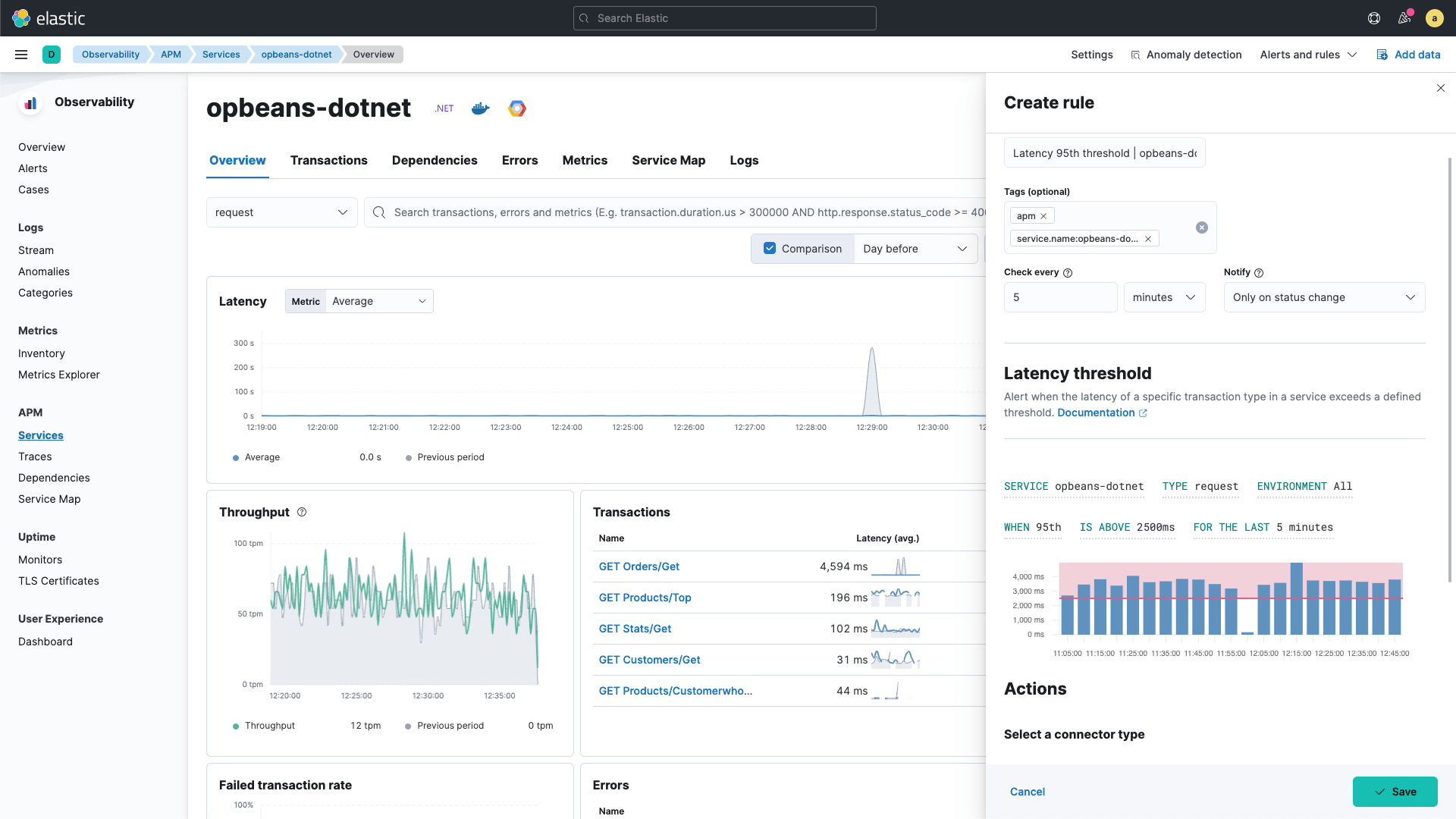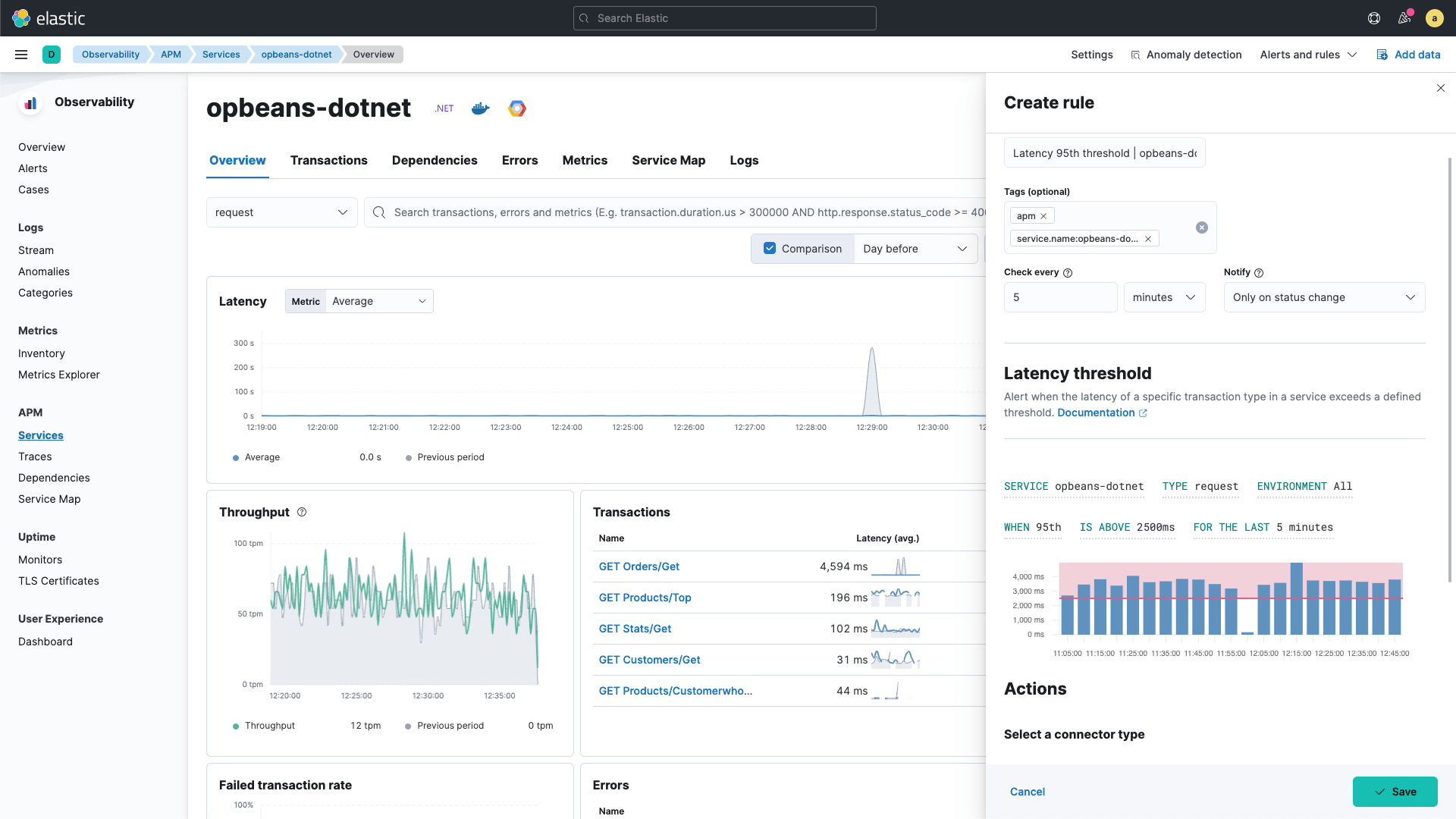 Whether it's regular ping checks to simply check the availability of hosts or services, or API requests to verify the health of services, uptime monitoring can track and plot the history and latency of your systems, while at the same time checking for problems with TLS certificates.