Get the official Elasticsearch Service from the creators. Spin up a fully loaded deployment on the cloud provider you choose.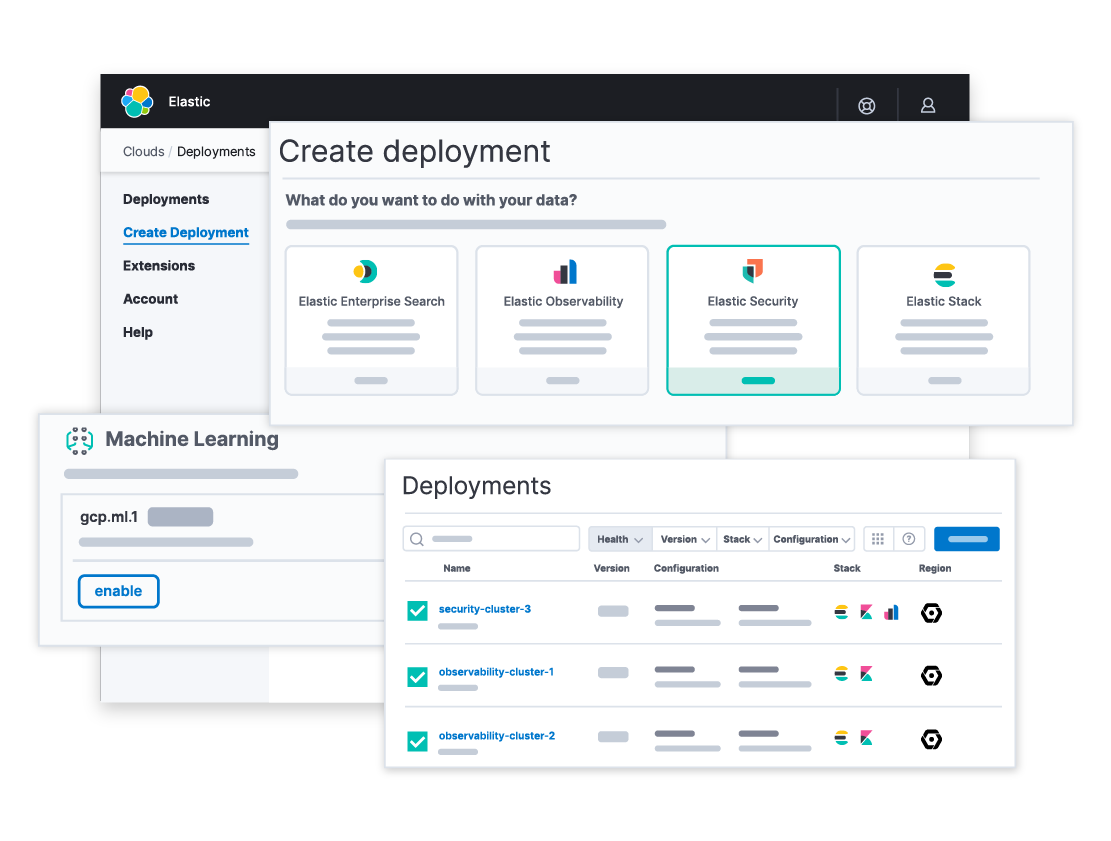 Spin up Elasticsearch Service on Elastic Cloud with just a few clicks.
Watch video
What's the difference between our Elasticsearch Service and Amazon's? Well, quite a lot.
Learn more
Explore Elastic App Search for websites, mobile apps, SaaS apps, geolocale search, and more.
Learn more
New
Take advantage of PCI certification for compliance. Plus, access to the latest Microsoft Azure VM types.
Managed Elasticsearch
As the company behind Elasticsearch, we bring our features, support, and security to your clusters in the cloud. Get started with our solutions — built for your use case — to search, analyze, and visualize any type of data.
Trusted, used, and loved by
Manage all your deployments from a single console, or automate management using our API, CLI, and SDKs. One-click upgrades mean getting the latest version of Elasticsearch and Kibana with no downtime. As we add new features and fixes, you'll have day one access. And with deployment templates, you can easily select the hardware and architecture profiles that best suit your needs.
Enhance
From document- and field-level security to detecting anomalies using machine learning, Elastic delivers powerful features (built and maintained by Elastic engineers) that readily extend what's possible with Elasticsearch and Kibana.
Explore a few features right here — and of course, there's plenty more where that came from.
Tailor
Add machine learning, scale a hot-warm architecture for a logging use case, make deployments highly available, and more. With Elastic Cloud, you don't have to choose between power and customization.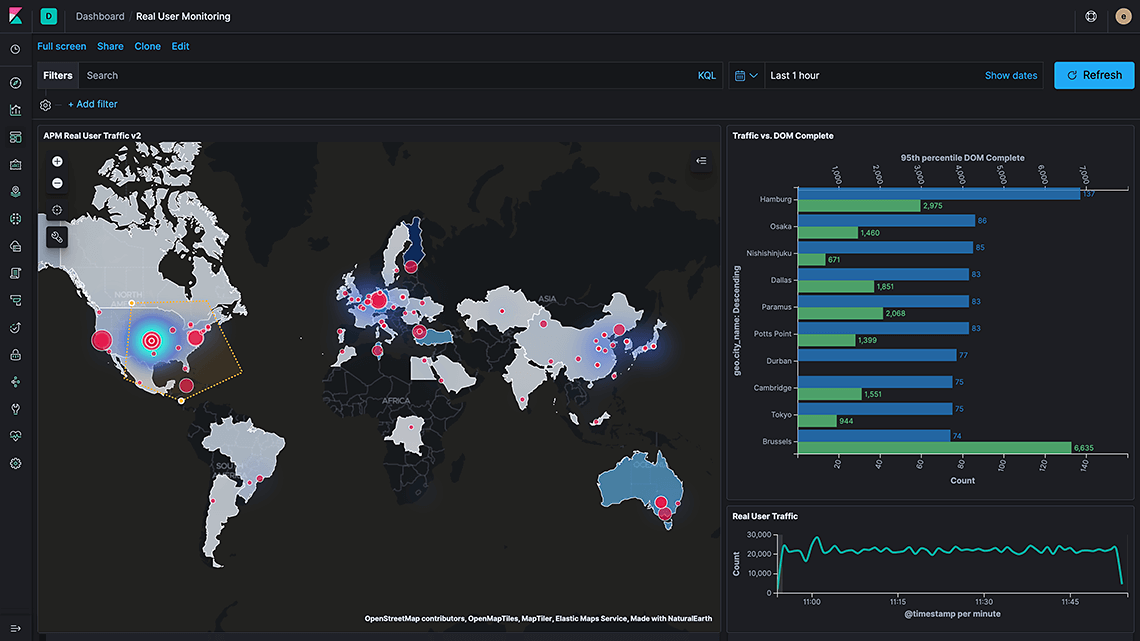 SignUpCTA
Launch a fully loaded deployment on the cloud provider you choose.
Start free trial
Unify
Ingest logs into your managed cluster and explore them in real time using the Logs app. Leverage Filebeat and Metricbeat to send data from your hosts, pods, and containers, and monitor them in the Metrics app. Instrument your own apps with Elastic APM to get deeper insights into your code.
Private Tier
Choose to deploy your clusters in a dedicated environment on hosts exclusive to you. And then securely connect to your dedicated VPC using peering options, such as AWS PrivateLink, without having to go over the wire.
Government Ready
Our service is FedRAMP authorized at Moderate Impact level and deployable to AWS GovCloud (US). Federal, state and local government users, higher education institutions, and users with government data can sign up and log in.
Nope. Our Elasticsearch Service is the only official managed Elasticsearch offering on AWS with exclusive features like machine learning and support. Learn more on our AWS Elasticsearch Service comparison page.
With our REST API, you can automate common tasks and workflows to save time managing your deployments. And with our command-line interface, you can easily create, manage, and scale your deployment.
Operational Happiness
Sometimes it's the quiet benefits humming away in the background that can make a big difference. Learn more about the benefits of our managed service and understand our shared responsibility.