Endpoint Security on Elastic Agent stops malware at the host and enables environment-wide visibility and advanced threat detection. It's free and open, easy to operate, and built for performance.
Download Elastic Agent to protect your endpoints
New
7.11 adds prebuilt machine learning jobs for Endpoint Security, Windows AV registration, customizable pop-ups, and more.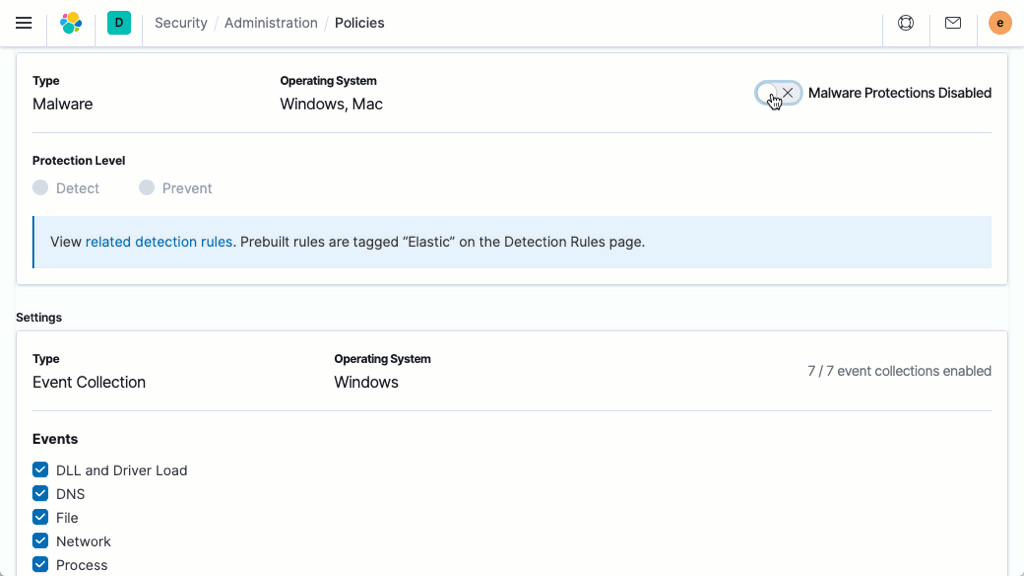 Available now
Basic (Free)
Planned features
Licensing TBD
Signatureless malware prevention
High-fidelity centralized detection
Behavioral ransomware prevention
Advanced on-host prevention
Advanced on-host threat hunting
Offline operations (beyond malware prevention)
On-host storage for offline use cases
Signatureless malware prevention
Security data collection
High-fidelity centralized detection
Behavioral ransomware prevention
Memory protection
Advanced on-host prevention
Advanced on-host threat hunting
On-host response actions
Offline operations (beyond malware prevention)
On-host storage for offline use cases
Available now
Basic (Free)
Planned features
Licensing TBD
Proven anti-malware