Yes, Elasticsearch and Kibana continue to be free and open. Free means our products can be used at no cost, and users can get started, or even build an entire solution without ever having to pay for the Elastic (ELK) Stack. Open means our code is housed in public repositories with a commitment to an open development process and transparent and direct engagement with our community.

The change from the Apache License to the Elastic License v2 was a response to the continued non-collaborative engagement AWS pursued with Elasticsearch. As explained in multiple blogs and publications, this will have no impact on the vast majority of our customers and community members, and we continue to keep an open door for any partner that wants to discuss how they can continue to use our products.

Elasticsearch and Kibana offer superior product capabilities and maturity: Search and data analytics are rapidly evolving technology domains, and products in this space reflect this pace of technology progress. Elasticsearch keeps up with this momentum and delivers multiple architectural and functionality enhancements to its search experience with every release. 
In 2018, Elastic made an intentional decision to release new feature developments under the Elastic License, which keeps our code and products free and open but prevents Amazon from taking these new Elasticsearch features and delivering them as a service. These new features include:
These, as well as other major features introduced over the last three years, were built and delivered under the Elastic License, and are not available for Amazon or the OpenSearch project.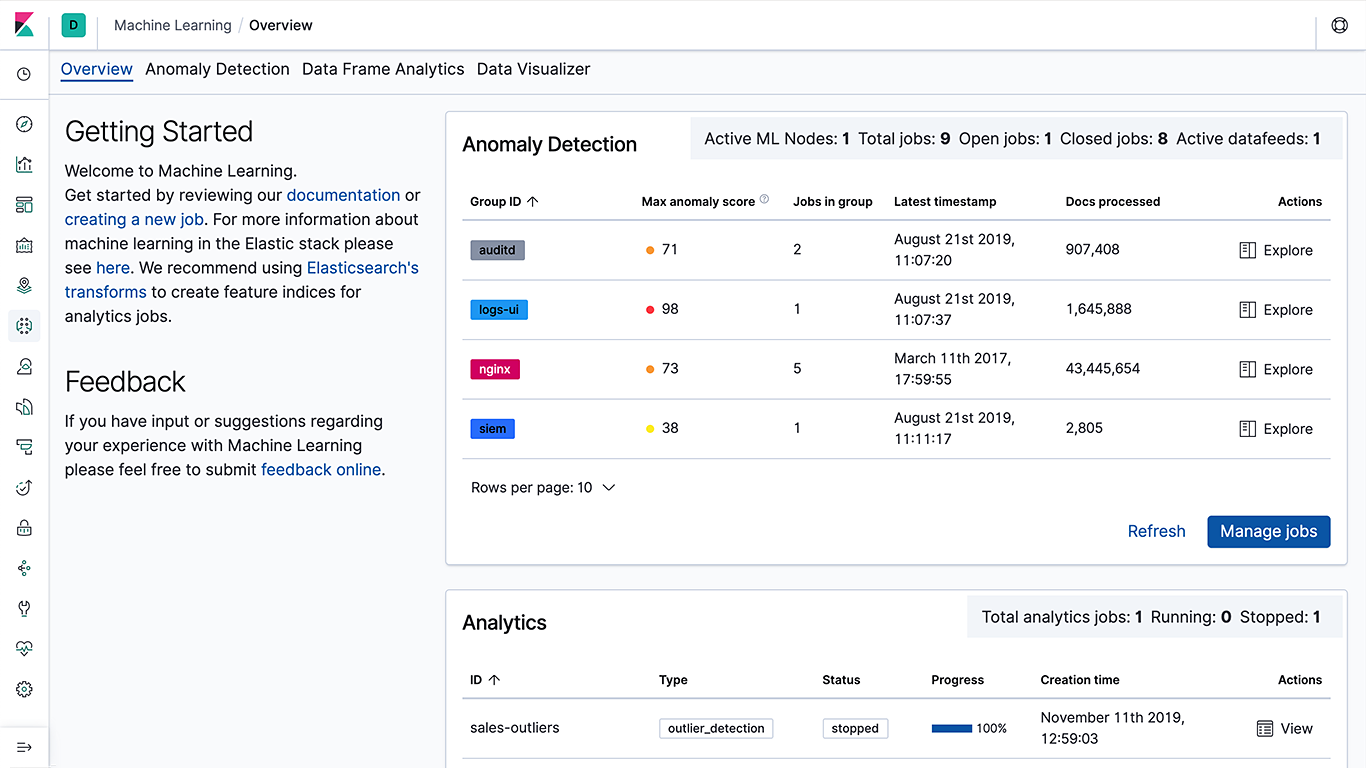 Elasticsearch and Kibana are cloud-neutral by design: Elastic developed Elasticsearch, Kibana, and the ELK Stack under strict pillars of cloud and location neutrality. All major capabilities are built into Elastic (ELK) Stack, and available to all customers, without taking on any proprietary dependencies. A key example of this is machine learning, built into Elasticsearch and readily available to all customers, without dependencies on any specific proprietary external services. We do not believe this to be the case with the new forks, which are primarily built for and governed by AWS.

In contrast, Elastic offers Elastic Cloud in over 40 regions across multiple cloud providers — including Microsoft, Google, and AWS — with built-in integrations for multiple cloud and on premises environments.