How retailers are uncovering insights and driving more conversions this holiday season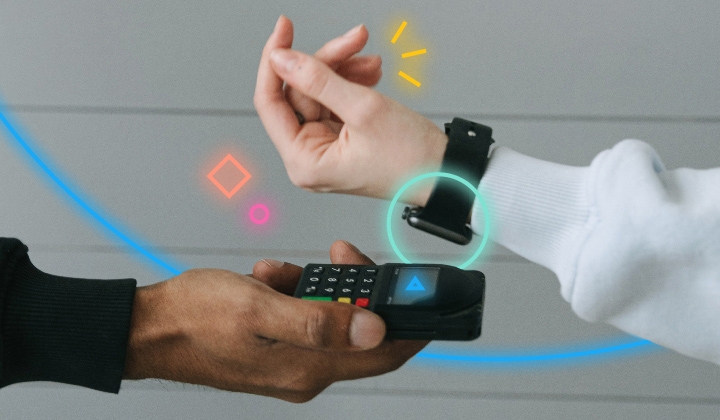 This year, global ecommerce transactions are expected to grow by over 12% during the 2022 holiday season. As the industry continues to rely more on ecommerce, retailers are looking at new ways to improve customer experience and provide a safe and secure shopping journey.
In an increasingly competitive space, many retailers are leveraging their data assets to accomplish more, spark innovation, create more personalized experiences, and drive higher conversion rates. Data is critical to ensure the performance, availability, and security of core systems and infrastructure to run ecommerce websites and retail operations. That is why ecommerce retailers are breaking down data silos to better consume information and intelligently direct action.
Here are several core data driven initiatives leading retailers are focused on to make the most of the holidays' seasonal demand.
Personalizing ecommerce search to drive brand loyalty
Despite improvements in ecommerce technology, 70% of online shoppers still say it takes multiple tries to find exactly what they are looking for on a retailer's website. Many retailers have data that can be used to identify customer preferences, realize trends, and offer curated solutions and packages. Unfortunately, that data is often locked up across silos. In fact, according to a study by McKinsey, 67% of retailers indicate that their greatest personalization challenge is the gathering, integration, and synthesis of customer data.
To alleviate this issue, leading retailers are thinking more critically about the tools at their disposal, which can improve the customer journey and accelerate the time to conversion on their website. Many open-source and low-code out-of-the-box options enable better control over the experience. Here are a few critical features to look out for: 
Breaking down data silos:

Address the problem at its core. Before looking at point solutions, consider leveraging a platform that combines all customer data, structured or unstructured, wherever it lives across your ecosystem. This will allow you to search and

present the data

to customers and employees in a way that helps drive personalization and improve service.

Uplevel customer search with machine learning:

AI-based semantic search

can help predict shopper intent through machine learning (ML), natural language processing (NLP), and vector search. As your understanding of a customer grows, ML can also help support the customer relationship through more relevant search results for customers, which in turn leads to a more positive experience and higher sales. 

Connect ecommerce with brick-and-mortar experiences:

"The modern consumer is more hybrid than ever," says

Harley Finkelstein, Shopify President

. Features like

store locators

on your website can be highly impactful (and built quite rapidly) to support omnichannel experiences and complement brick-and-mortar presences.
[Solve these challenges: Raising the search bar: Delivering better ecommerce search experiences]
Unifying IT systems data to deliver fast, reliable customer journeys
Customers and partners expect retailers to operate smoothly, even during peak seasons. High-performing applications, services, networks, and infrastructure are critical across the customer journey, from the website to customer service and down the supply chain. Similar to personalization, this is also a data problem — as retailers invest in cloud services and third parties, much of the data they need may exist in multiple systems and across many vendors.
Retailers are investing in tools that provide holistic visibility and intelligent alerting, not just for individual systems but across them all. These tools give retailers a complete picture of the health and performance of their environment and enable executive-level reporting to assess readiness for the holiday crunch. 
Prepare your infrastructure:

As you prepare for one of the most important times of the year, understanding your capacity to handle increased stress is critical. Leverage a platform with a

single unified agent

to consolidate all your metrics, traces, and logs to get insights faster. As your ecosystem grows, this will enable you to monitor how well your web application and databases perform under load and automatically identify performance bottlenecks within your infrastructure so they can be addressed immediately.

Keep an eye on the actual (real) user experience:

As you look at APM data to assess your site's performance and health, it's also imperative to see exactly what your end users are experiencing in the browser in real-time.

Real user monitoring (RUM)

can help assess data across locations, devices, operating systems, or browsers.

Connect IT systems with business data:

Leading retailers pair the above data sets on system health and performance with business data to understand KPIs such as revenue, product mix, and customer lifetime value. By combining performance data and business metrics into a single dashboard, you can quickly determine how your end users react while deploying new features or running A/B tests.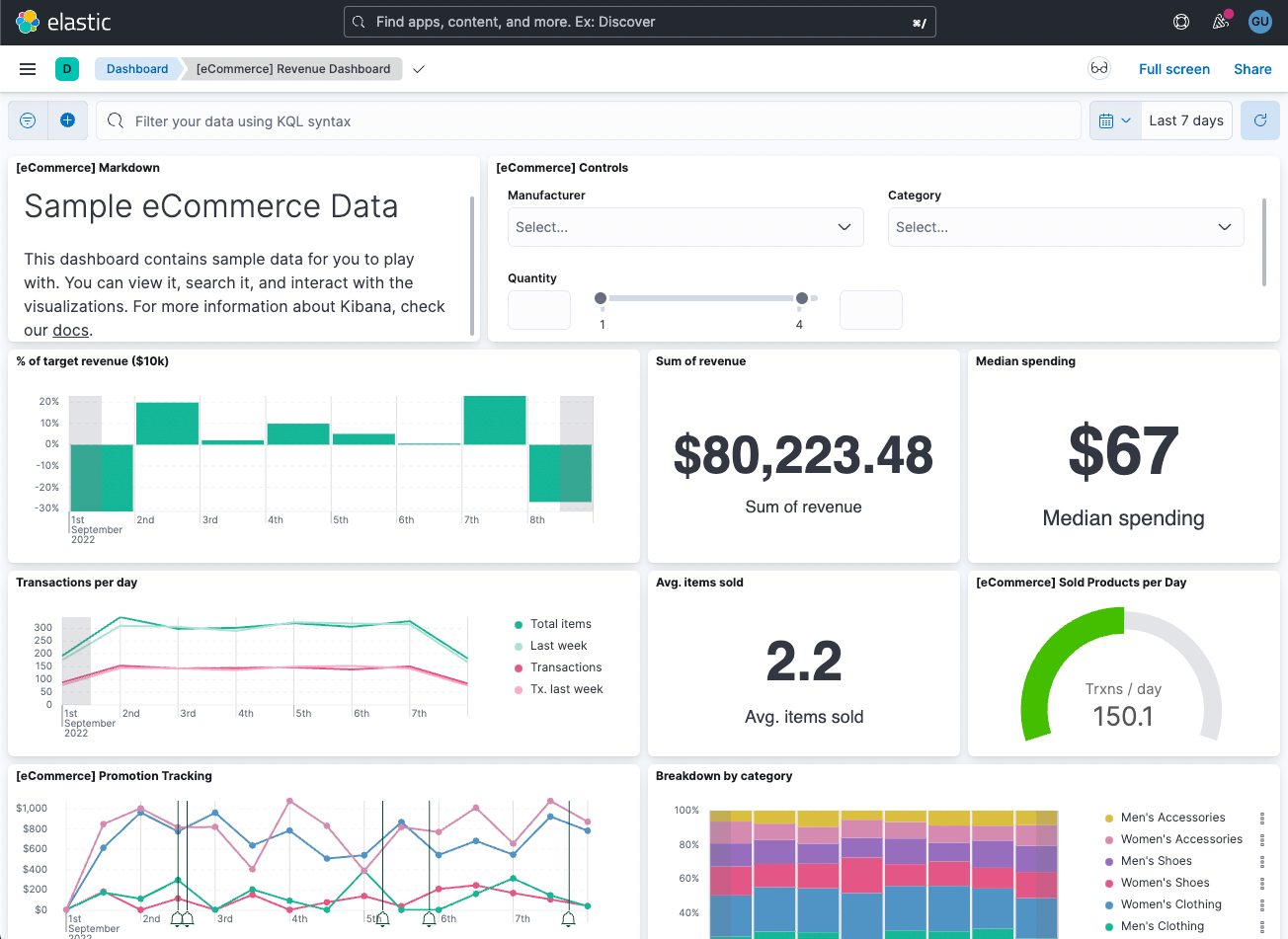 [Solve these challenges: Beat the holiday rush with Elastic Observability]
Protecting the brand through the holiday season
During the holiday season, many retailers are operating with skeleton crews. However, for critical departments like cybersecurity, this poses a significant risk as sophisticated attackers are looking to take advantage of vulnerabilities and steal valuable customer data and financial information.
Retailers face a more challenging cybersecurity environment than ever, with approximately 30% of retailers saying they are unprepared for the threats ahead. With physical and digital worlds colliding, greater levels of regulation, and more savvy cybercriminals, executives agree that we have entered a new era of cyber risk. Retailers can look to protect today's hyper-connected enterprise by enforcing the following:
Invest in open and integrated platforms:

Platform solutions can help unify and optimize workflow and support automated threat detection, which is especially critical during the high-traffic periods of the holiday. Today's CISOs have realized that their ability to detect and investigate threats extends beyond their SOC. CIOs encourage open platforms that multiple domains can adopt to drive insights, collaboration, and workflow automation.

Refine your data management strategy:

Analysts need to search through years of telemetry quickly and cost-effectively, without needing to manage archive and retrieval manually; data management must also be in line with industry regulations (such as PCI DSS).

Look to experts in the space:

If you are exploring new solutions, seek out vendors who offer native protections, including OOTB detections powered by

machine learning models and threat research

, to enable teams to envision new ways to improve their security posture further.
[Solve these challenges: SIEM buyer's guide for the modern SOC]

If you are interested in learning how Elastic can help support your journey through the holiday season and beyond, download our recent customer study: Results that matter: Accelerate the end-to-end shopping journey with Elastic.