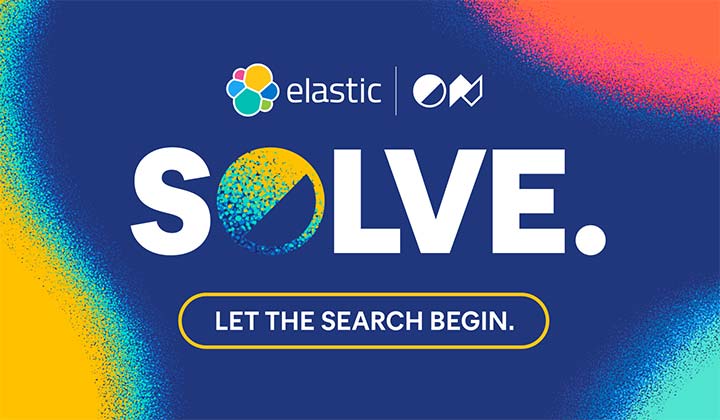 Elastic is helping businesses of all shapes and sizes solve data challenges by surfacing the right information at the right time, keeping mission-critical applications and infrastructure performing, and uncovering indicators of compromise to protect against cyber threats.
At this year's ElasticON Global user conference, Chief Product Officer Ash Kulkarni and Elastic product leaders shared their vision for how the Elastic Search Platform, including Elasticsearch and Kibana, with its three built-in solutions — Elastic Enterprise Search, Elastic Observability, and Elastic Security — will continue to empower developers, site reliability engineers, and security analysts to search, solve, and succeed.
As part of the opening Keynote, Ash shared how Rear Admiral Grace Hopper once stated that the most dangerous phrase in the English language is "we've always done it that way."
Today, with escalating customer and employee expectations, increasingly complex IT environments, and rapidly evolving cyber threats, Hopper's sentiment couldn't be more true. The old ways of solving for business challenges — with multiple databases, data warehouses, use case-specific point solutions, and cobbled-together tech stacks — simply don't work.
In fact, these approaches are holding us back. They've created silos and duplication across data, teams and processes. They've led to organizational inefficiencies where people and teams are unable to easily share insights and information. They've made it hard to connect the dots between seemingly disparate data points. They've slowed down business, increased costs, and stifled innovation.
The common denominator behind these challenges is exponential data growth, and Ash shared how the new way to solve for innovation is with search and its unique capability to quickly surface relevant results — irrespective of how much data you have. With the Elastic Search Platform, users are able to more consistently exceed customer expectations, more quickly identify application and infrastructure issues before they become problems, and better protect and defend business investments.
Read on for highlights from the ElasticON Global 2021 opening keynote, including how innovations in the core areas of the Elastic Stack and Elastic Cloud, Elastic Enterprise Search, Elastic Observability, and Elastic Security are helping organizations put their data to work with the power of search.