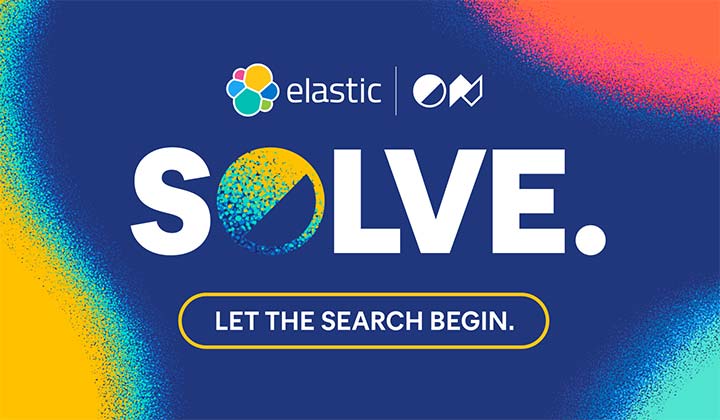 Elastic is helping businesses of all shapes and sizes solve data challenges by surfacing the right information at the right time, keeping mission-critical applications and infrastructure performing, and uncovering indicators of compromise to protect against cyber threats.
At this year's ElasticON Global user conference, Chief Product Officer Ash Kulkarni and Elastic product leaders shared their vision for how the Elastic Search Platform, including Elasticsearch and Kibana, with its three built-in solutions — Elastic Enterprise Search, Elastic Observability, and Elastic Security — will continue to empower developers, site reliability engineers, and security analysts to search, solve, and succeed.
As part of the opening Keynote, Ash shared how Rear Admiral Grace Hopper once stated that the most dangerous phrase in the English language is "we've always done it that way."
Today, with escalating customer and employee expectations, increasingly complex IT environments, and rapidly evolving cyber threats, Hopper's sentiment couldn't be more true. The old ways of solving for business challenges — with multiple databases, data warehouses, use case-specific point solutions, and cobbled-together tech stacks — simply don't work.
In fact, these approaches are holding us back. They've created silos and duplication across data, teams and processes. They've led to organizational inefficiencies where people and teams are unable to easily share insights and information. They've made it hard to connect the dots between seemingly disparate data points. They've slowed down business, increased costs, and stifled innovation.
The common denominator behind these challenges is exponential data growth, and Ash shared how the new way to solve for innovation is with search and its unique capability to quickly surface relevant results — irrespective of how much data you have. With the Elastic Search Platform, users are able to more consistently exceed customer expectations, more quickly identify application and infrastructure issues before they become problems, and better protect and defend business investments.
Read on for highlights from the ElasticON Global 2021 opening keynote, including how innovations in the core areas of the Elastic Stack and Elastic Cloud, Elastic Enterprise Search, Elastic Observability, and Elastic Security are helping organizations put their data to work with the power of search.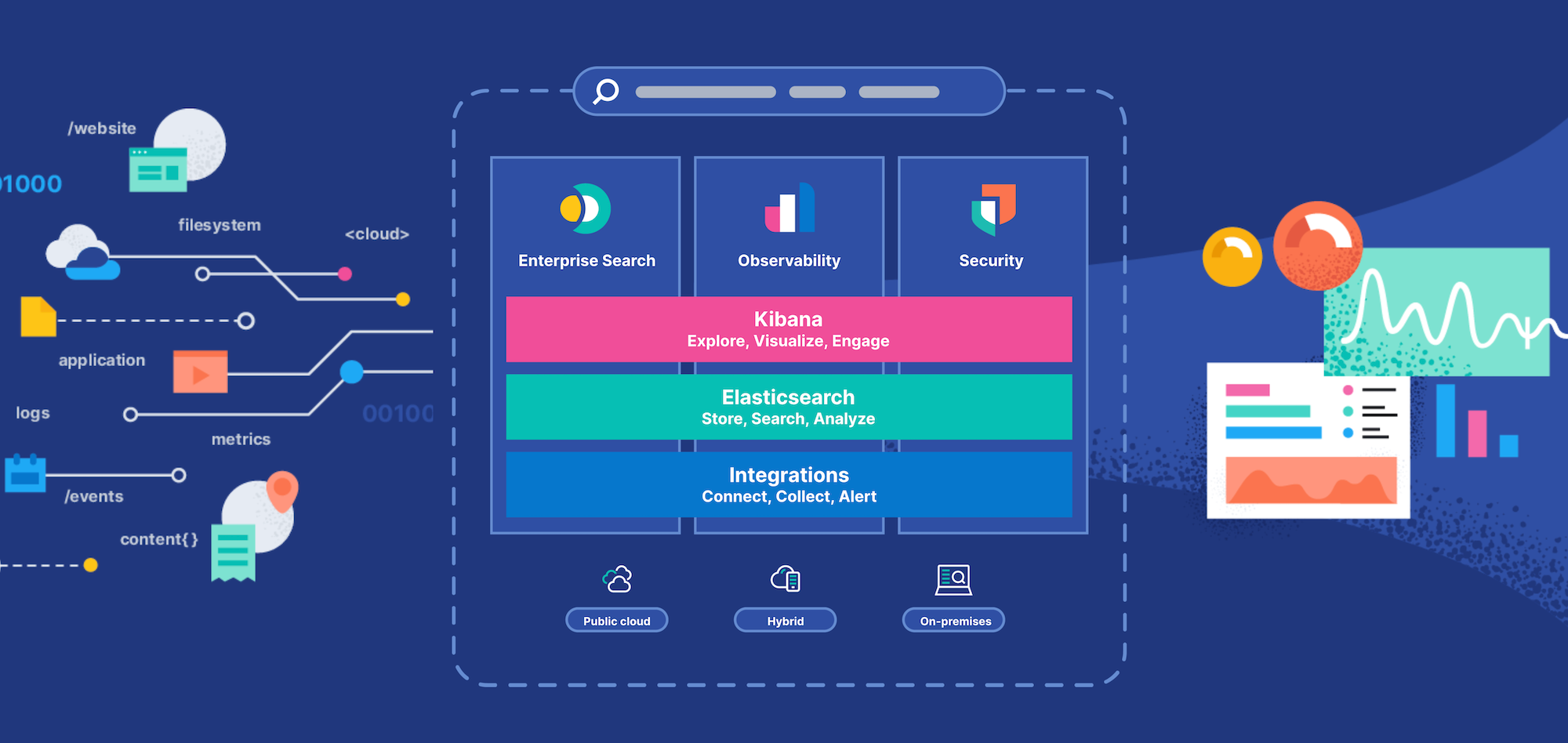 Elastic Stack and Elastic Cloud
Innovations in the Elastic Stack, the heart of the Elastic Search Platform, are making it easier and more cost-effective to bring more data into the platform — meaning more opportunity to put that data to work with search, visualizations, and advanced analytics. Several key updates to the stack reduce the total cost of ownership (TCO) of Elastic deployments as data volumes continue to explode: searchable snapshots and the frozen data tier unlock the power to search and analyze unlimited amounts of data and data compression and a new restore architecture drive down data transfer costs in the cloud and improve backup and restore operations. We also previewed a significant effort to optimize metric storage in the Elastic Stack, which will drive drastic improvements to storage efficiency, and flexible query languages for time series data such as PromQL as part of our vision for Elastic 8.x.
One of the goals of the Elastic Stack and Cloud teams is to deliver frictionless experiences that drive down time to value. Elastic is completely transforming how to ingest data into the Elastic Search Platform and centrally manage thousands of data sources with the Elastic Agent, which is rapidly emerging as the default method for easily ingesting data from any source into Elastic while also protecting. In addition, an enhanced onboarding user experience simplifies getting started with Elastic and further drives down time to value, while tight integrations with cloud marketplaces and data sources make Elastic the best platform for enterprise search, observability, and security across public cloud, multi-cloud, and hybrid cloud environments.
For more details on innovations in the Elastic Stack and Elastic Cloud, watch the keynote or read our blog recap.
Elastic Enterprise Search
With the latest updates in Elastic Enterprise Search, we're continuing to drive our vision of providing all users with a faster, easier way to get to the single best answer to any question. Coming breakthroughs in machine learning will transform search outcomes with advanced relevance tuning and semantic search in Elastic 8.x. Plus, the new App Search web crawler, a rich portfolio of connectors to the most important enterprise data sources, and the flexibility to easily add custom data sources make it easy to quickly get started and keep expanding search use cases across customer and employee experiences.
For more details on innovations in Elastic Enterprise Search, watch the keynote or read our blog recap.
Elastic Observability
In Elastic Observability, we're making updates to help you get visibility into your applications and infrastructure and resolve issues more quickly. Elastic Agent and dozens of out-of-the-box Fleet integrations, plus one-click integrations with AWS, Microsoft Azure, and Google Cloud and support for OpenTelemetry, make it easier to ingest data at scale in complex modern environments. We're also driving mean time to resolution (MTTR) towards zero through enhanced incident troubleshooting workflows that surface relevant observability data in context. Recent and future machine learning-driven root cause analysis and anomaly detection for application and infrastructure challenges are paving the way to a future with true AIOps that enhances IT operations with proactive, personal, and dynamic insights and automation.
For more details on innovations in Elastic Observability, watch the keynote or read our blog recap.
Elastic Security
Elastic Security is building the future of Limitless XDR (Extended Detection & Response) by unifying the capabilities of SIEM, endpoint security, and cloud security into a single user experience. With Limitless XDR, users have unprecedented access to monitor and defend their environments at the speed and scale Elastic is known for. Whether it's at-the-ready historical lookback to gather context for an investigation, or industry-leading threat prevention to automatically deflect attacks before they can take root, Elastic Security equips analysts to protect their organizations at every phase of the attack. We also previewed a future where the recent additions of build.security and Cmd are coming together in Elastic Security to transform cloud security in Elastic 8.x.
For more details on innovations in Elastic Security, watch the keynote or read our blog recap.
The era of disconnected data is over
Welcome to the era of the search platform. Whether you're seeking to connect people and teams with content that matters, ensure that your applications and infrastructure keep up with customer demands and exceed expectations, or protect your digital investments and users from a growing attack surface and evolving cyber threats — the time is now to learn how Elastic can help you and your organization put your data to work with the power of search.
If you weren't able to join live, you can catch the opening keynote and other sessions from ElasticON Global on demand.
The release and timing of any features or functionality described in this post remain at Elastic's sole discretion. Any features or functionality not currently available may not be delivered on time or at all.