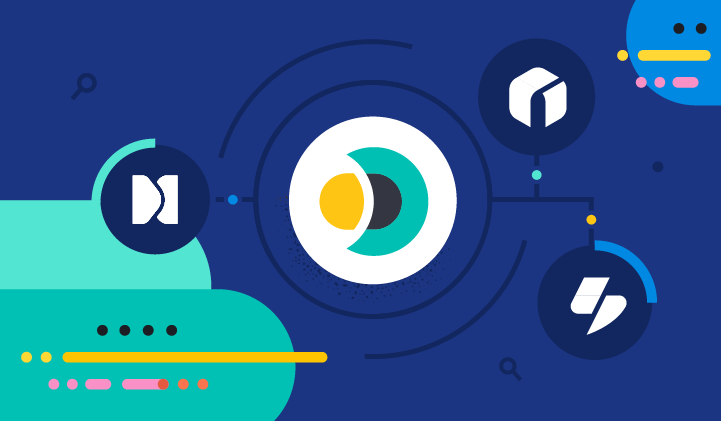 At ElasticON Global 2021, we shared a future view of Elastic Enterprise Search and how we're continuing to build next-generation, machine learning-powered search experiences backed by the speed, scale, and relevance of Elasticsearch. We also highlighted the many ways we plan to keep building even more flexibility into our solutions. Whether the use case demands out-of-the-box simplicity, a highly customized implementation, or anything in between, Elastic aims to empower organizations with the tools to build the modern search experiences their customers demand.
ML show and tell
The Enterprise Search team showcased how customers will be able to harness new breakthroughs in machine learning (ML) at Elastic, in addition to the many other exciting roadmap items to come. Specifically, how customers can harness new breakthroughs in Elasticsearch ML capabilities to transform search outcomes with advanced relevance tuning and semantic search.
Behavioral-based
The first side of the machine learning story at Elastic is behavioral-based, which applies user behavior to better inform the search relevance algorithm at the core of your search engine. We collect the information and analytics from what real-world users are doing as they interact with your search engine. Over time, as more information is collected, it can be merged with the base relevance that comes out of the box to improve that relevance model iteratively based on the unique signals amassed from user behaviors.
Semantic, or natural language-based
The second aspect of the Elastic ML story is the investments we're making specifically geared to enable natural language-based machine learning widely across our entire user base.
The first investment centers around model management and inference directly inside of Elasticsearch. What this means is that customers can take a pre-trained machine learning model and load it directly into Elasticsearch and perform inference calculations directly as part of your indexing or querying pipeline.
Our other ongoing investment is enabling users to search naturally using everyday language. Also known as semantic search, it enables search that grasps the concept of what somebody is looking for and matches it to content inside of the search engine, even when the terms don't exactly match. We're making significant investments in Elasticsearch around concepts such as dense vector search and approximate nearest neighbor algorithms, which help move our solutions closer to true natural language search. 

Simplicity, ease of use, and flexibility
The Enterprise Search sessions at ElasticON highlight all the different ways we aim to offer customers the optimal choice among simplicity, ease of use, and flexibility for their search experiences. We continue to invest heavily in each of these areas. Here are a few of the ongoing enhancements we've made recently:
Centralized management of all your search tools — With full integration of App Search and Workplace Search into Kibana, all search and analytics capabilities are conveniently found in one interface, making it easy to access the full power of Elastic, including its unlimited potential for data visualization and analysis.
More flexible ingestion and data mapping — With the introduction of runtime fields, customers can easily add fields to documents after they're ingested, simplifying mapping decisions. This way, customers can keep their data indexed as they like it, and slice and dice data as their use case evolves. In a nutshell, runtime fields make it easier to search, explore, and gain insights from your data as it grows and changes.
Greater personalization power — Workplace Search makes it simple to connect to popular collaboration and productivity tools, and we continue to invest in making the product more flexible and customized to meet the unique needs of every organization.
Lower-stress ingest
Data ingestion can be a frequent pain point for any search application, which is why making it effortless is of paramount importance to us at Elastic. We strive to make ingestion as simple as possible with these recent developments:
The new, generally available web crawler — a flexible tool for ingesting and syncing website content
A rich portfolio of prebuilt connectors — making it simple to connect search to your most important enterprise data sources
Custom data source connections — giving teams the flexibility to search data from any source of content, even proprietary ones