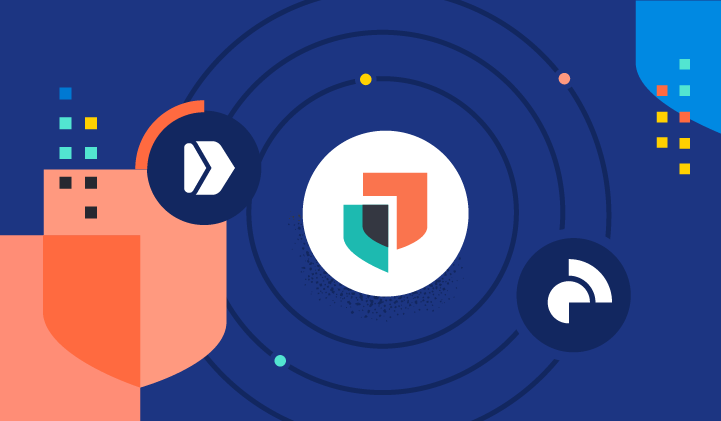 At ElasticON Global 2021, the team behind Elastic Security shared how we're building the future of Limitless XDR (Extended Detection & Response) by unifying the capabilities of SIEM, endpoint security, and cloud security.
With Limitless XDR, practitioners can prevent, detect, and respond to the threats of today and tomorrow. It helps organizations advance security maturity by enabling proactive threat hunting and continuous detection across the attack surface, streamlining response with automation and access to years of historical data, and stopping threats right at the endpoint.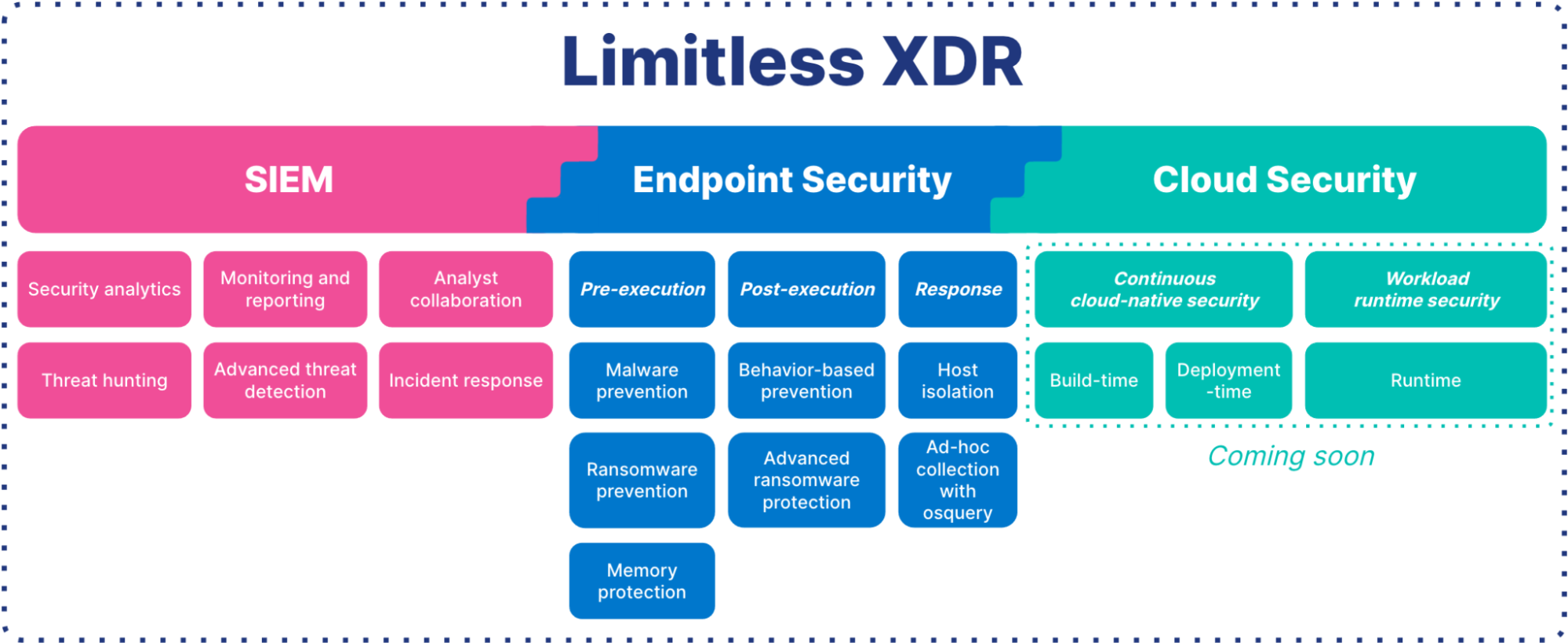 Let's explore the top themes addressed at our ElasticON Global Security keynote.
Defense in depth, with SIEM and security analytics
SIEM is the backbone of our Limitless XDR solution, enabling detection and response across your attack surface. Our keynote explored how Elastic Security accelerates security operations, with real-world scenarios demonstrating advanced threat detection, proactive threat hunting, comprehensive monitoring and reporting, and collaborative incident response — all with an intuitive and lightning-fast analyst UI.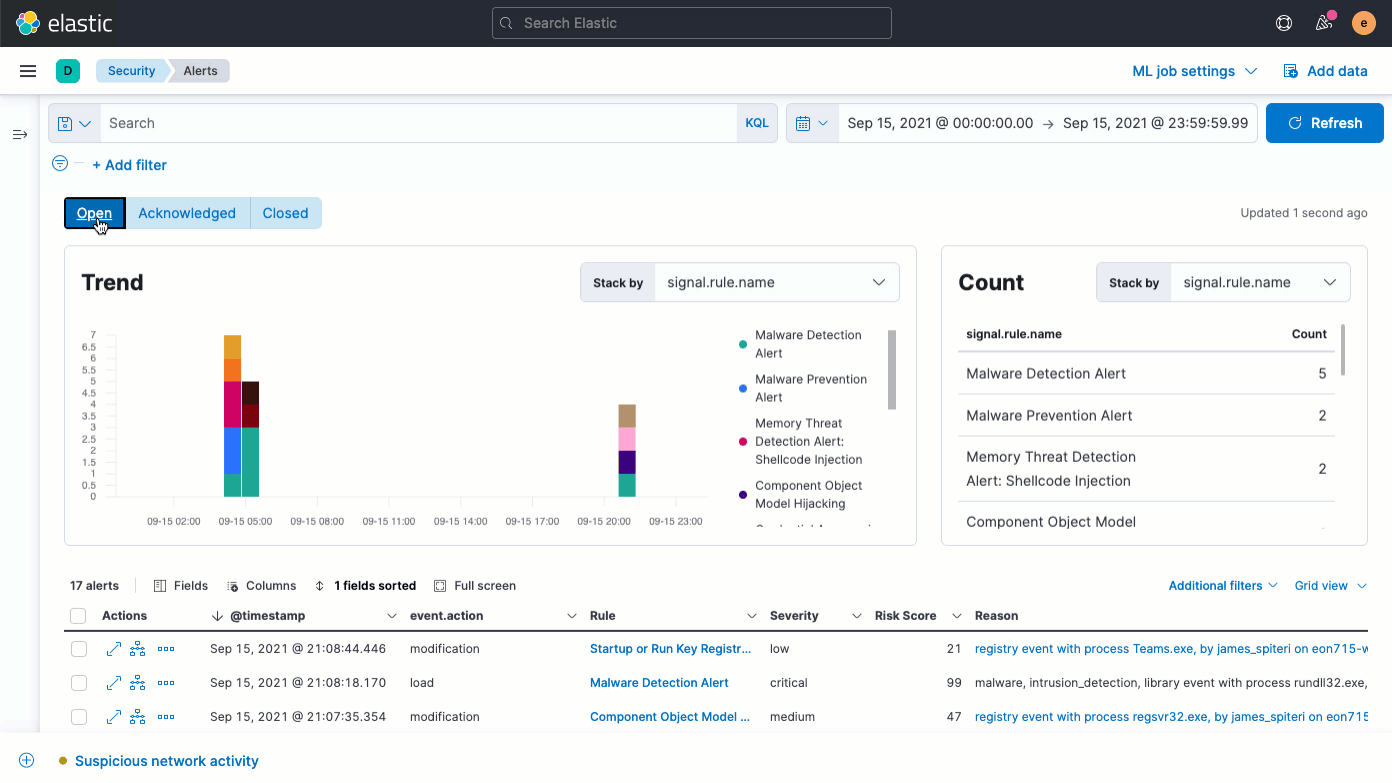 Powering security analytics — at scale, on any dataset — is core to what differentiates Elastic Security. In a snap, analysts can analyze hundreds of terabytes of data retained on inexpensive object stores (e.g., Amazon S3, Microsoft Azure Storage, Google Cloud Storage, and even on-prem with technologies like MinIO) — removing economic and technical barriers. See it in action in the keynote.
We're rapidly extending the capabilities of our SIEM solution, and we have a huge vision — with advancements in machine learning (ML)-powered analyst insights, entity analytics, and advanced attack detection use cases all on the horizon.
Prevent, collect, and respond on every endpoint
No XDR solution is complete without the ability to prevent, detect, and respond to threats at the endpoint. Elastic extends endpoint security with prevention and detection in depth, universal data collection for cross-environment analysis, remote host inspection, and distributed response.
Endpoint prevention: With pre-execution ransomware prevention, malware prevention, memory protection, and multiple layers of run-time prevention against advanced threats, Elastic Security stops attacks right at the endpoint.
Endpoint detection and response
: Elastic Security delivers prebuilt, MITRE ATT&CK®-aligned behavior protections to spot attackers who've made it past the perimeter. An
integration with osquery
collects rich host data to accelerate triage, and users can invoke
remote response actions
like host isolation on any OS to streamline response.