ERGs encourage you to come as you are: Meet the Rainbow Stack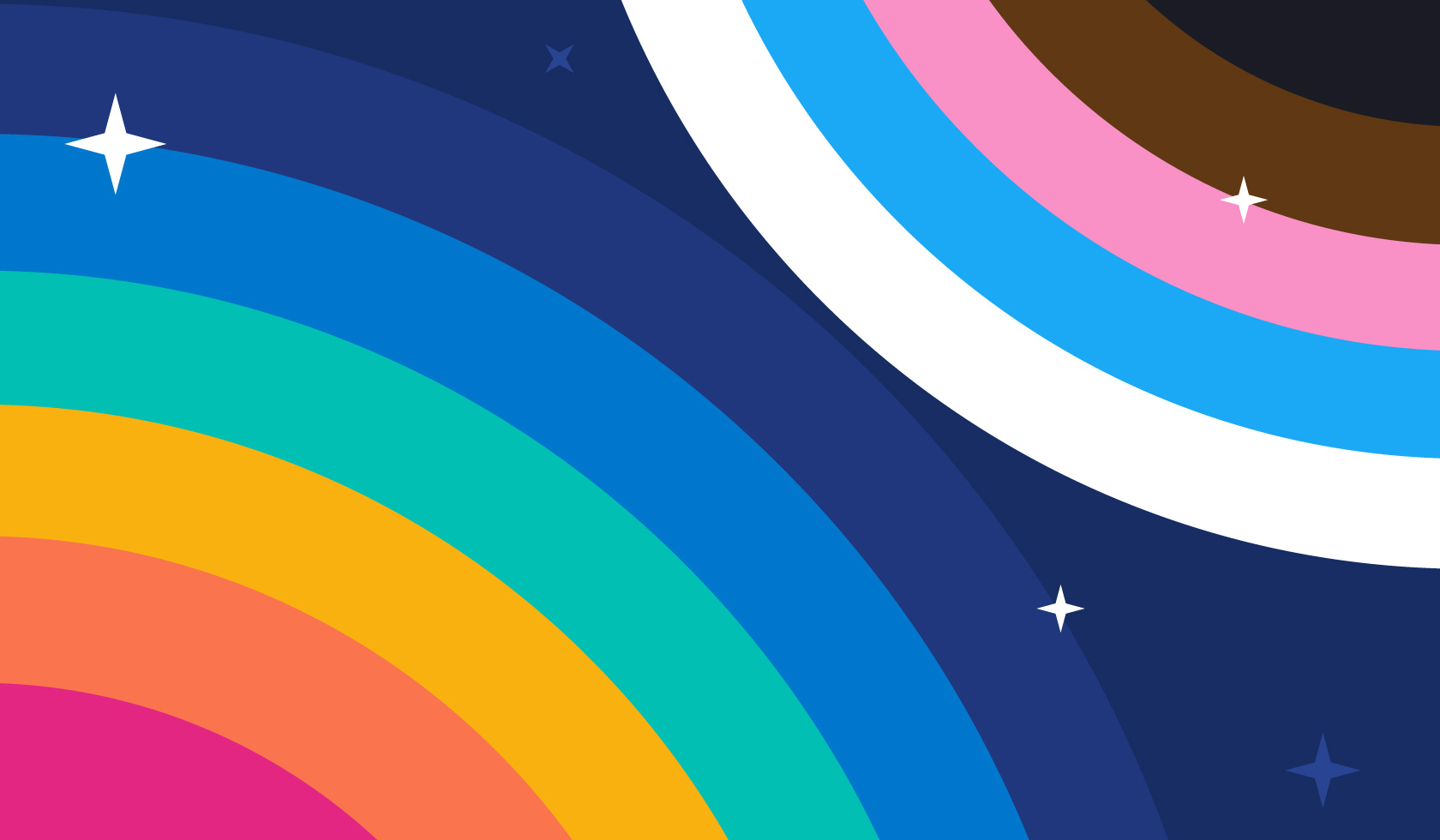 Employee resource groups, or as we like to call them, Elastician resource groups, have been an informal part of Elastic's culture since 2016. They started as Slack channels and were formalized in 2021 to ensure that the members would have structure, budget, and ultimately, a voice based on any dimension of diversity, identity, allyship, and advocacy. This was an important step in our global diversity, equity, and inclusion strategy.

Our ERGs are aligned to shared identities, interests, affinities, or allyships. The goal is to create a community of people with something in common and to encourage sharing, learning, and networking. Each has visions and goals they are working towards besides building a sense of community and belonging.
Our Core ERGs
We have seven formal ERGs: The Accessibles, Blasticians, ElastAsians, Elasticians Unidos, Rainbow Stack, Mil-asticians, and Women of Elastic. We'll be spotlighting them over the next year as they relate to culture or commemorative events and holidays.
ERG Spotlight: Rainbow Stack 
June kicks off Pride season, which started in the U.S and is now celebrated worldwide. It's an important time for our Rainbow Stack ERG, which welcomes everyone who identifies as LGBTQIA2S+ and their allies. The group  celebrates Pride season in June and July, offers year-round resources, sets up events in the community, and continues to develop empathy and community among members.

Cory Mangini (he/him), a senior product manager at Elastic, is part of the leadership team at Rainbow Stack. His involvement with Rainbow Stack started right away—the group was one of the reasons he joined Elastic in January 2022. He was part of a similar group at a previous employer and he knew he wanted to only work for an inclusive company that offered a resource group for LGBTQIA+. 

"My brother has worked at Elastic for years and I saw how leadership upholds the  'As YOU, Are' value very authentically," Cory said. "The Source Code wasn't just a wall poster, it's what the company is."

Anderson Queiroz (he/him), senior software engineer at Elastic, also joined right away. He found out about Rainbow Stack during the interview process and became a leader of the group in May 2022. Anderson was excited to join a larger company that had a LGBTQIA+ community, he says.

Dany Johnson (they/them), a user success manager at Elastic and member of Rainbow Stack, had similar feelings when they joined in November 2021 after reading an Elastic blog post about a woman transitioning while at work.

"People are very kind and respect people's identities and pronouns," they said. "I wanted a safe space."

Having a space to come as you are is a core part of Elastic's Source Code, and the entire ethos of Rainbow Stack. One of the objectives of ERGs at Elastic is to foster a sense of belonging at work. With anti-trans sentiment and legislation at an all-time high across the globe, communities like Rainbow Stack are imperative to employee well being. In a distributed company, it is inevitable that LGBTQIA+ Elasticians might have legal or social constraints that keep them from exploring their identity and living authentically. Thanks to communities like Rainbow Stack, this doesn't have to be the case at work where communities like the Rainbow Stack ERG work to embody the strength in unity theme year round. 

"We want to provide an environment where no matter what is happening around you, you have this space," Cory said. "We have people who don't know where they fall, there's no judgment. It's important to have a place where you can talk to people." 

For Dany, it was a great way to meet people outside of their team. "You have something in common and can connect right off the bat," they said. "People are active so they respond [in Slack] and you can befriend people from there and turn it into a conversation."

For Cory and the rest of the Rainbow Stack leadership team, the goal is to continue to expand but keep the feeling of camaraderie. 

Last year, the group held a Rainbow Stack summit which took place over two days and had various speakers give short talks to the community. They are planning a follow-up event this year, Anderson says.

At Elastic, we celebrate Pride season instead of Pride month. This means that our programming is spread out over June and July, since the US celebrates in June and it is common across Europe for celebrations to go into July, Anderson explains. For example, in his current city of Berlin, Pride is celebrated at the end of July.
This year, the group is inviting a speaker to address the group, planning volunteer events, hosting a happy hour, and working with Elastic's workplace team to coordinate events in various offices around the world, Anderson says.
So members feel celebrated all year, the Rainbow Stack is working to host regular events, facilitate connection and conversation, and  expand the resources they offer to include relevant charities and organizations, advocacy opportunities, books, and media.
It's also important to the ERG leaders that the needs of the group are represented in the company and to different levels of leadership.
"We are the bridge between the Rainbow Stack members and Elastic," Anderson says.
And Cory agrees, saying "We hope to be a bridge so that (for example) as legislation and concerns around health benefits come up that affect members, we can make leadership aware and advocate for support."
"I've seen how a successful ERG can impact me. That's what I want to do for everyone else." 
As YOU are starts here. Join the team at Elastic.