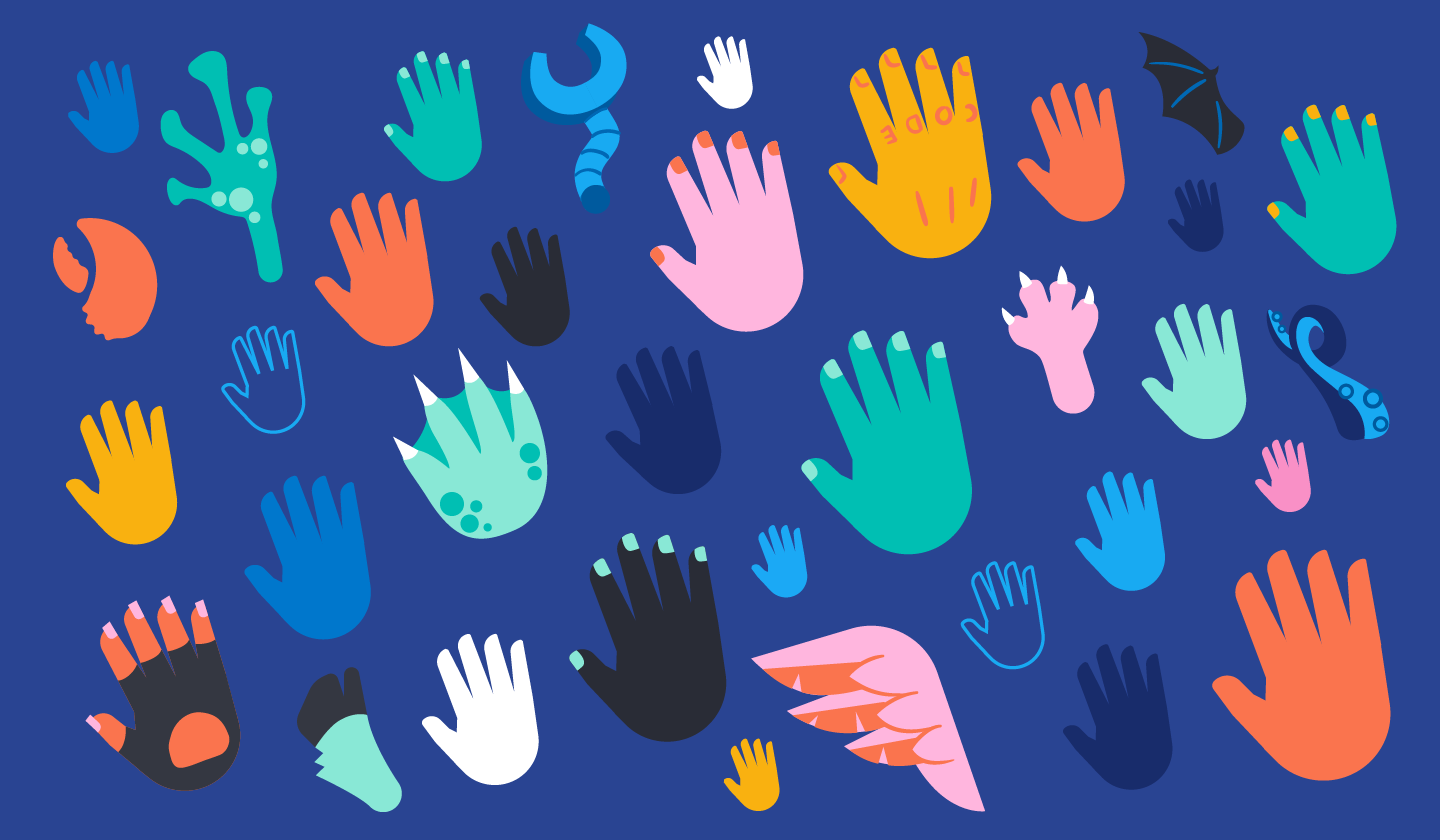 We formalized our employee resource groups, or as we like to call them Elastician resource groups, in 2021 but they've been a part of the culture at Elastic since 2016. They've since evolved into more than just their original Slack channels, and are formal groups focused on community, learning, and much more. 
Each ERG is ensured structure, budget, and ultimately, a voice based on any dimension of diversity, identity, allyship, and advocacy. We feel this was important in framing our global diversity, equity, and inclusion strategy.
The groups are aligned to shared identities, interests, affinities, or allyships with a goal to create a community of people with something in common and to encourage sharing, learning, and networking. They are also all working towards building a sense of community and belonging within their shared experiences.
Our Core ERGS
We have seven formal ERGs: The Accessibles, Blasticians, ElastAsians, Elasticians Unidos, Rainbow Stack, Mil-Asticians, and Women of Elastic. We'll be spotlighting them over the next year as they relate to culture or commemorative events and holidays.
Who are the Blasticians?
Blasticians was the first of our ERGs to formalize and is for people of color and their allies. Shantel Drew, Associate, Talent Brand, is the ERG lead for the group. As a Black woman in tech, she wanted a support system and to bring more Black people into the industry. But, she's gotten so much more. 
Even before Blasticians was a formal ERG, Shantel wanted to bring people together and educate others. In the summer of 2020, after George Floyd's murder, she organized a lunch and learn program and asked other people of color to share their stories. Elasticians attended from around the world. "I felt like people really came together," Shantel says.
Now, as an official ERG, they're able to have an even greater impact. "It's rewarding to have other employees reach out after events to give kudos, but it is even better knowing that the stories told, touched hearts", Shantel says. They're also a great resource employees can leverage as peer-to-peer to help them navigate certain issues."
Blasticians is split into three committees: Recruiting, mentorship, and volunteering. 
The recruiting committee works to bring more Black people into tech, specifically at Elastic. To do that, the group met with leaders on engineering teams that had a below average number of Black employees and helped to source talent on LinkedIn, Shantel explains. This year, they're working to create a Black hiring strategy team, in partnership with engineering. 
Since Blasticians formalized, they've been successful in partnering with Engineering and Recruiting to increase the representation of Black Elasticians.
"I've seen our efforts actually work and have more Black people get hired," Shantel says. 
The mentorship committee is getting up and running, but will have a formal mentorship program for Black Elasticians. With the inaugural cohort, they hope to improve retention and promotion rates among participants. 
The volunteer committee is all about exposure. Members of this committee talk to college students about working in tech and are hoping to speak to other professional organizations like Blacks in Cybersecurity to show the community that tech is a viable career option for Black people. 
"We want to do things beyond happy hours, we want to do something for the community," Shantel says.
As a group, they meet virtually, so Elasticians around the globe can join and have access to people who look like them, or have shared experiences. 
As YOU are starts here. Join the team at Elastic.