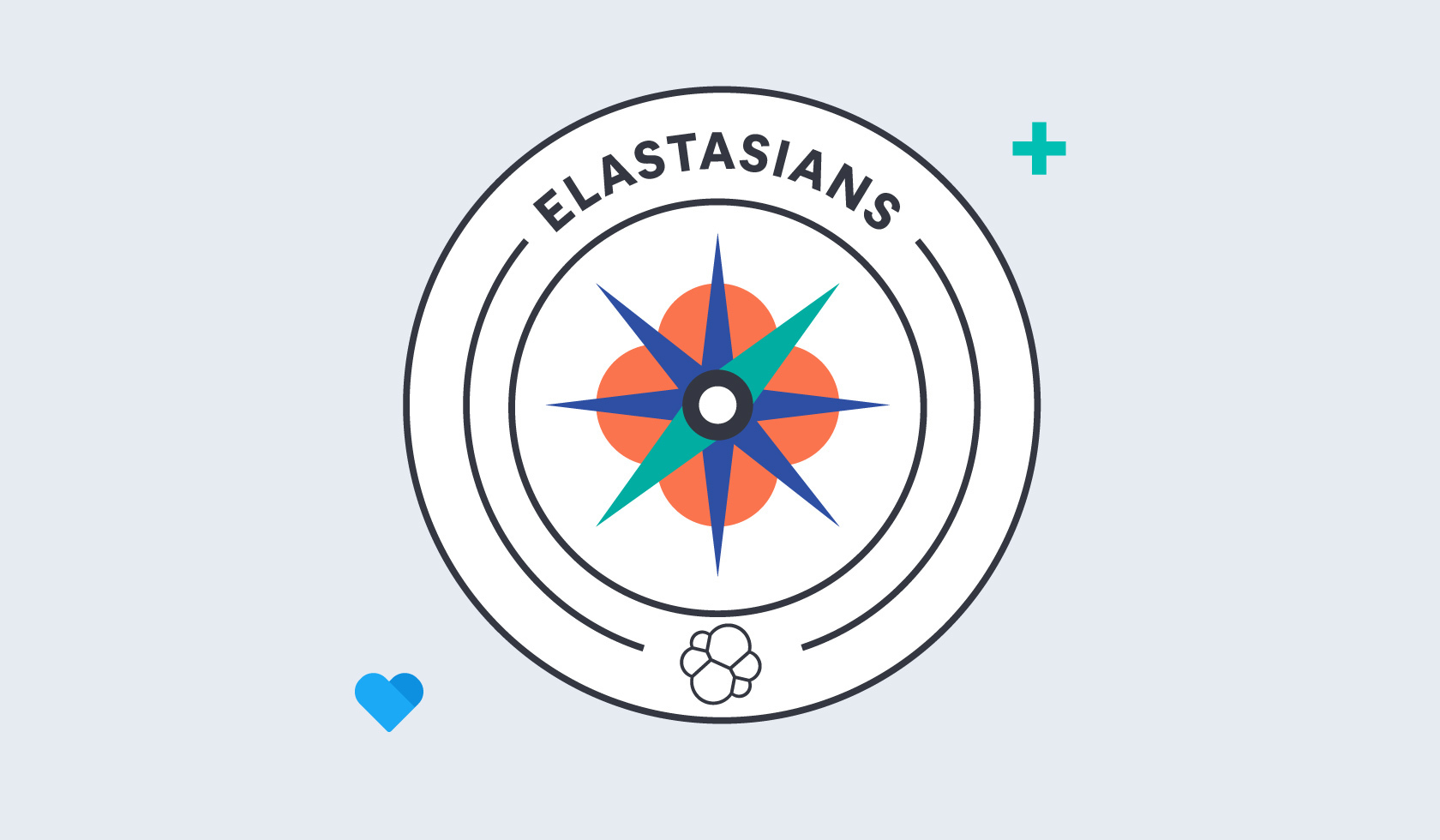 Employee resource groups, or Elastician resource groups as we call them, are groups within Elastic that are aligned with shared identities, experiences, interests, affinities, and allyships. 
These groups were formalized in 2021, but they've been a part of Elastic's culture since 2016. By formalizing them, we're able to ensure they all have a structure, budget, and a voice based on any dimension of diversity, identity, allyship, and advocacy. This was an important step in our global diversity, equity, and inclusion strategy. 
Each ERG has their own mission and goals, but as a whole they want to create community and belonging around shared interests and experiences. 
Our Core ERGs
We have seven formal ERGs: The Accessibles, Blasticians, ElastAsians, Elasticians Unidos, Rainbow Stack, Mil-Asticians, and Women of Elastic. We'll be spotlighting them over the next year as they relate to culture or commemorative events and holidays.
ElastAsians: Who are they?
Azka Sohail, Sr. Associate, Elastic Cares, helped start ElastAsians when the ERGs were first starting to formally organize. There were other informal ERGs at the time, but Azka wanted to carve out a space of her own, and for others like her.
"We wanted to build a safe and inclusive space," she says.
With the ElastAsians group came nuances in identity, Azka says. There are people who identify as South Asians or Southeast Asians, and those identities are thought of differently in different countries. 
And the goal of ElastAsians was to bring all of those groups together and provide a community.
Now that the group is going into its second year, it has regular meetings, hosts events around relevant holidays, and even has ElastAsians Heritage Month, celebrated in May. 
Last May was the first ElastiAsians Heritage Month and the group held internal celebrations about different cultures and invited people to speak about their background and their favorite things about their culture, Azka says. 
"It was nice to see the rich variety in the Elastic API community," she says. 
Asia Ring, Recruiting Operations Coordinator, joined the ERG quickly after starting at Elastic in 2021. Asia says she is an ethnic mix of Asian, White, and Native Hawaiian. And after joining a few of the events for last year's ElastAsians Heritage Month, she knew she wanted to become more involved with the group. 
"We invited two different speakers, one from the US and one from the UK, to talk about how they promote Asian heritage," Asia says. 
Now Asia is a leader of the group with Azka. In 2022 they held a fall festival that encompassed celebrations for Diwali and Mid-Autumn festival. The group sent out treats to those joining from the US and offered a credit for others members to support a local API (Asian Pacific Islander) business. 
Most recently, the group held two virtual events to celebrate Lunar New Year. With more than 70 attendees, they learned about the holiday's significance through a quiz and educational video, and also learned about the Chinese Zodiac and heard from a fellow member about Nowruz, or Persian New Year. Now, they are planning for ElastAsians Heritage Month celebrations.
With members of the ERG in various time zones around the world, it can be hard to accommodate everyone, both Azka and Asia said. But they are hoping to have meetings that are feasible for those in the Americans, Europe, and APJ (Asia Pacific Japan). They also hope to hold more in-person events at some of Elastic's global office locations.
This is all in line with their shared goal of building a community for members. 
"I want members to feel safe and have a sense of belonging," Asia says. "I know we're distributed and it can be hard to see outside your team, but I would love for the different regions to come together and talk more about our experience." 
"I hope members get a safe, nonjudgmental place for them to speak about their worries, celebrations, and shoutouts," Azka says. "I hope that people can engage and raise concerns in a meaningful way and funnel influence through the ERG."

As YOU are starts here. Join the Elastic team.