We're pleased to announce the release of Elastic Enterprise Search 7.7. This release marks a significant milestone in the development of the Enterprise Search solution — encompassing two major changes that have been in the works for many months now.
First is the introduction of our new combined download experience for the Enterprise Search solution as a whole, which now includes both App Search and Workplace Search. This streamlines the process of getting up and running with any application in our solution, all wrapped in a cohesive, integrated first-time user experience with Elasticsearch at its core. Second is the general availability release of Workplace Search, a new product that helps companies deploy a modern, enterprise-grade search experience across all of the data stored in the productivity tools used across their organization.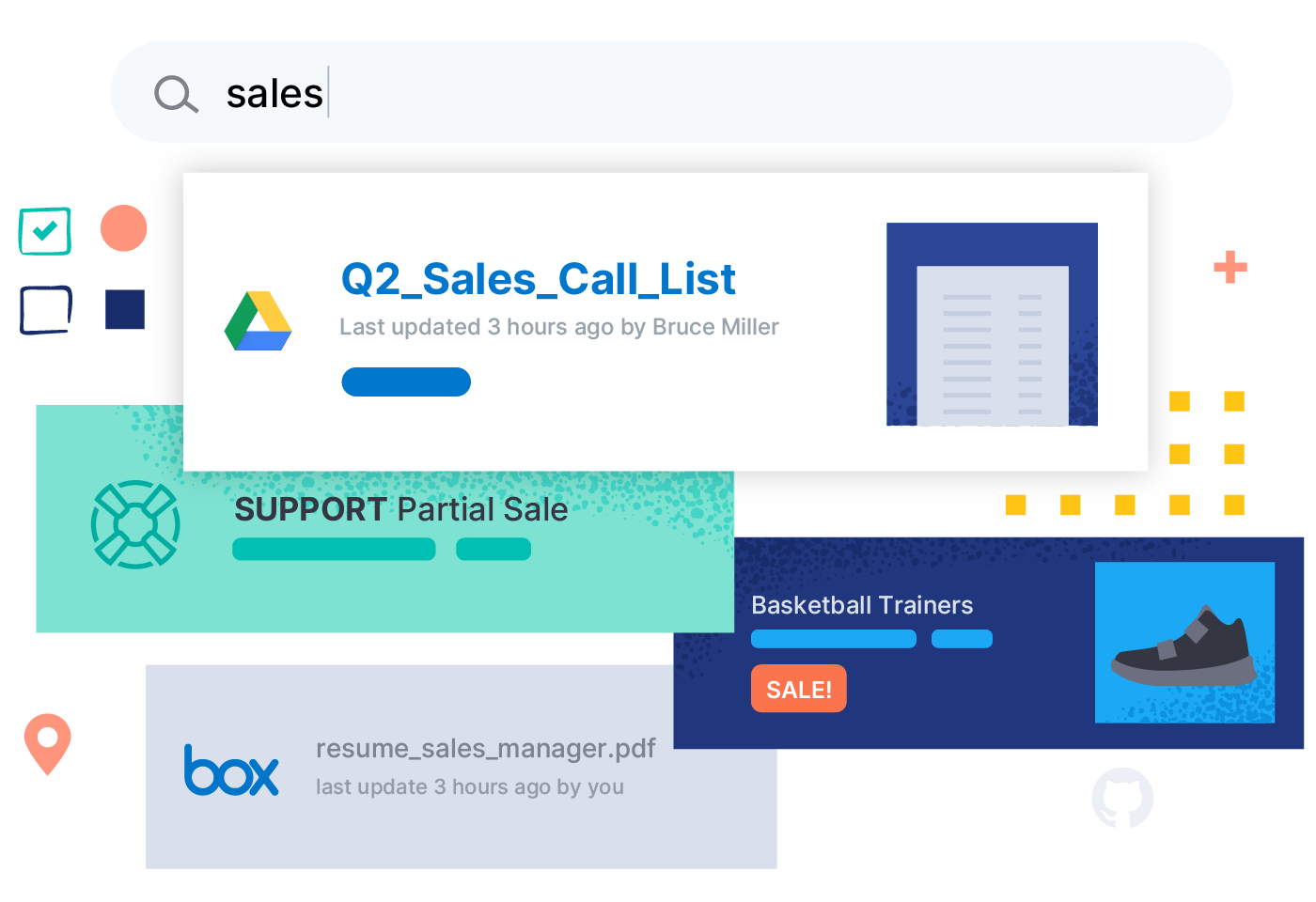 Elastic Enterprise Search: The solution for all of your searchers
The goal of Elastic Enterprise Search is to simplify the process of building powerful user-facing search experiences, regardless of company size. Whether those users are your customers or your coworkers, we've built a single solution to address all of their needs.
Providing great search to people shares many challenges, regardless of what the content is. For businesses today, success means you present a high-quality search experience to both your customers and your employees. Take, for example, the needs for customer service. The better the search experience in the customer knowledge base, the faster they can solve their issues — enter App Search. If the customer does need to call in, quickness and accuracy are paramount, so internal content search for the agent on the phone or responding to emails and chats is key — enter Workplace Search.
And while solving this challenge of search across the organization isn't new, our approach is — which is evidenced in both of these latest product releases. With Elastic Enterprise Search, we've delivered products that can support the largest, most complex organizations with the scalability and power of Elasticsearch, while at the same time simplifying the effort to deploy and shortening time to value. It's a difficult balance to achieve, and we're incredibly proud of how it's all come together.
Workplace Search now GA
After an extensive beta period, we are proud to be releasing Workplace Search for general availability as part of the Enterprise Search 7.7 release. During the beta period we worked with excellent beta testers across a variety of industries, and their feedback has been instrumental in helping us improve the product based on real-world scenarios. All of this work means that Workplace Search is now ready for production deployments, and it will be backed with the same level of excellent customer support that we provide for all of our products.
While we are excited to have reached the GA milestone, this is just the beginning for Workplace Search. We have an exciting roadmap planned already, and we are eager to hear your feedback. To get started, first read more about this release in the Workplace Search GA blog post.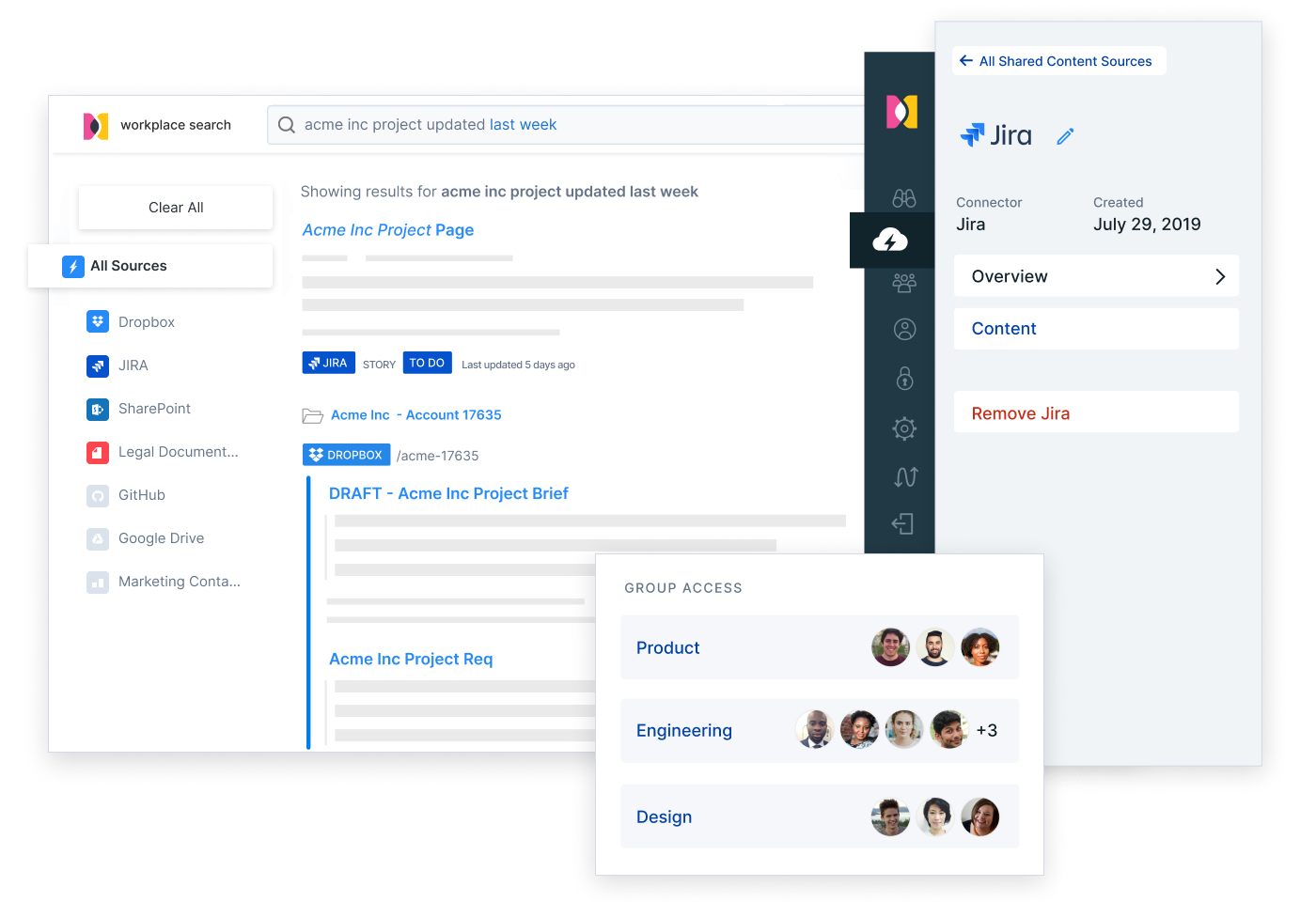 App Search enhanced customization
Elastic App Search, the other pillar of the Enterprise Search solution, primarily focuses on helping you provide excellent customer-facing search experiences. App Search also provides much of the shared, foundational technology that gives the products in our Enterprise Search solution so much power within an intuitive user experience.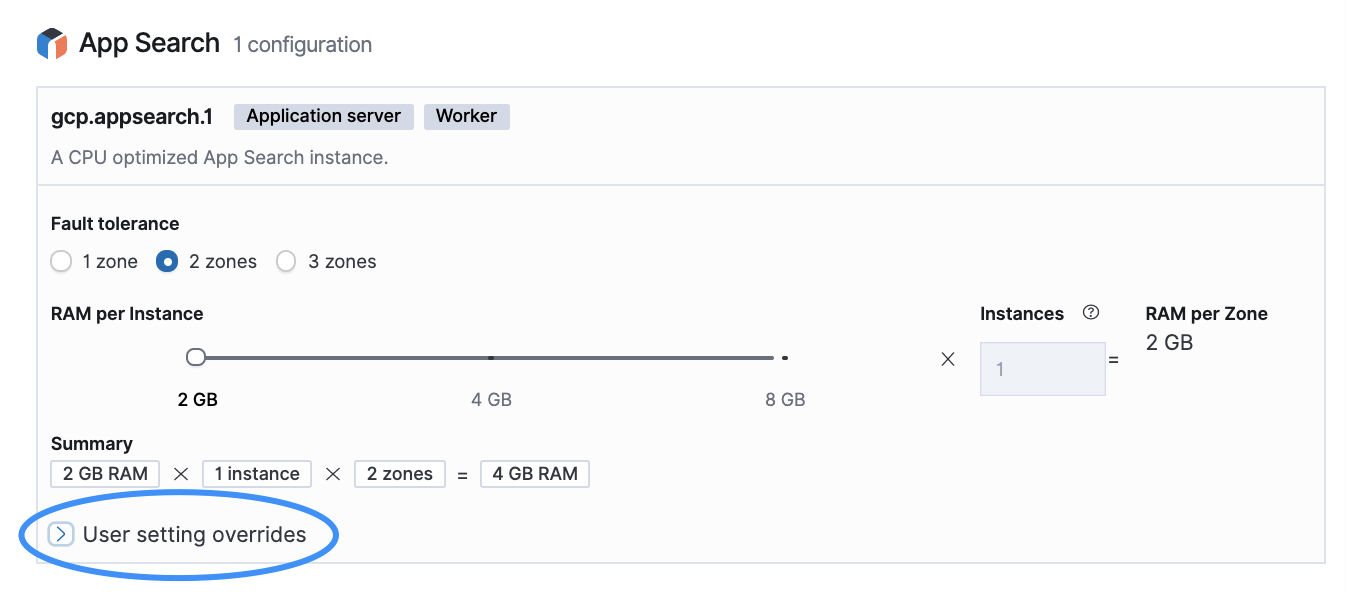 We have been hard at work on App Search since its GA release last year, recently launching availability on Elastic Cloud in February. We've been thrilled to see the adoption of App Search on Elastic Cloud, and the product updates in the 7.7 release further our investment in that area. With this release we are adding a new level of flexibility when it comes to configuring the various limits and settings that control how your deployment scales. With this new level of customization, you control how App Search scales, making sure it can be fully tailored to your specific use case. For more detail about this feature, and more, see the App Search release blog post.
Try it today!
Existing Elastic Cloud customers can access App Search directly from the Elastic Cloud console. New to Elastic Cloud? Start a free 14-day trial of App Search. Or download the self-managed versions of App Search or Workplace Search.