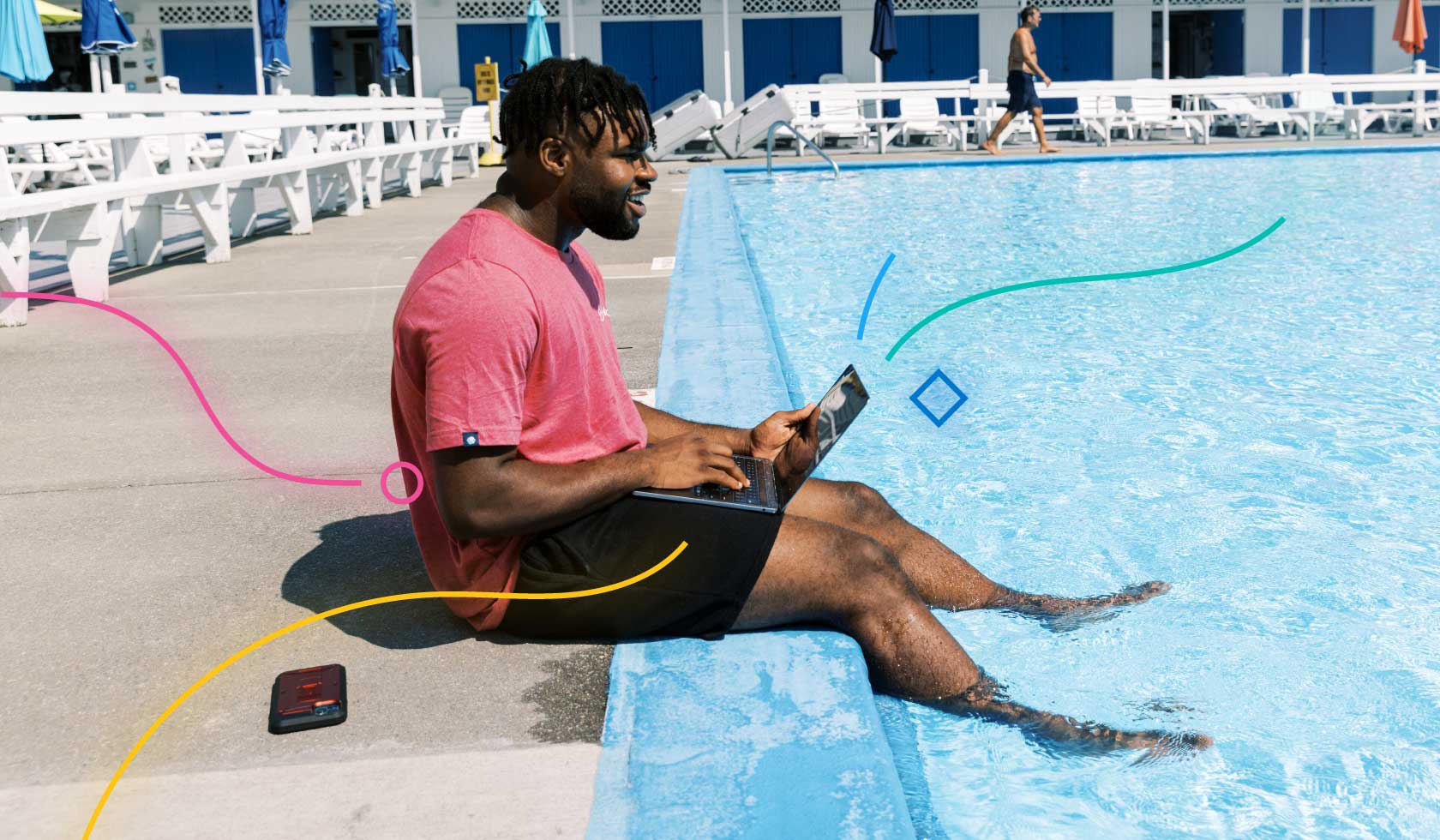 Do you know the difference between remote work and distributed teams?
Post-pandemic, a large majority of the global workforce works remotely in one way or another. In fact, an Owl Labs study found that 62% of workers aged 22 to 65 claimed to work remotely at least occasionally.
What you might not know is that experience working remotely doesn't necessarily translate to working in a fully distributed environment. 
The difference between remote work and distributed work starts at the company level. Companies that are distributed have an ethos that where you do your work doesn't impact your performance. Working remotely is at the individual level. It is someone choosing, or being allowed, to work a certain way some, or all, of the time. It can be a hard distinction to make, but at Elastic we've always believed that your location doesn't matter. We pride ourselves on having talent in more than 40 countries, working from their offices, their kitchen tables, an RV — you name it. As long as they can do it successfully, it works for us.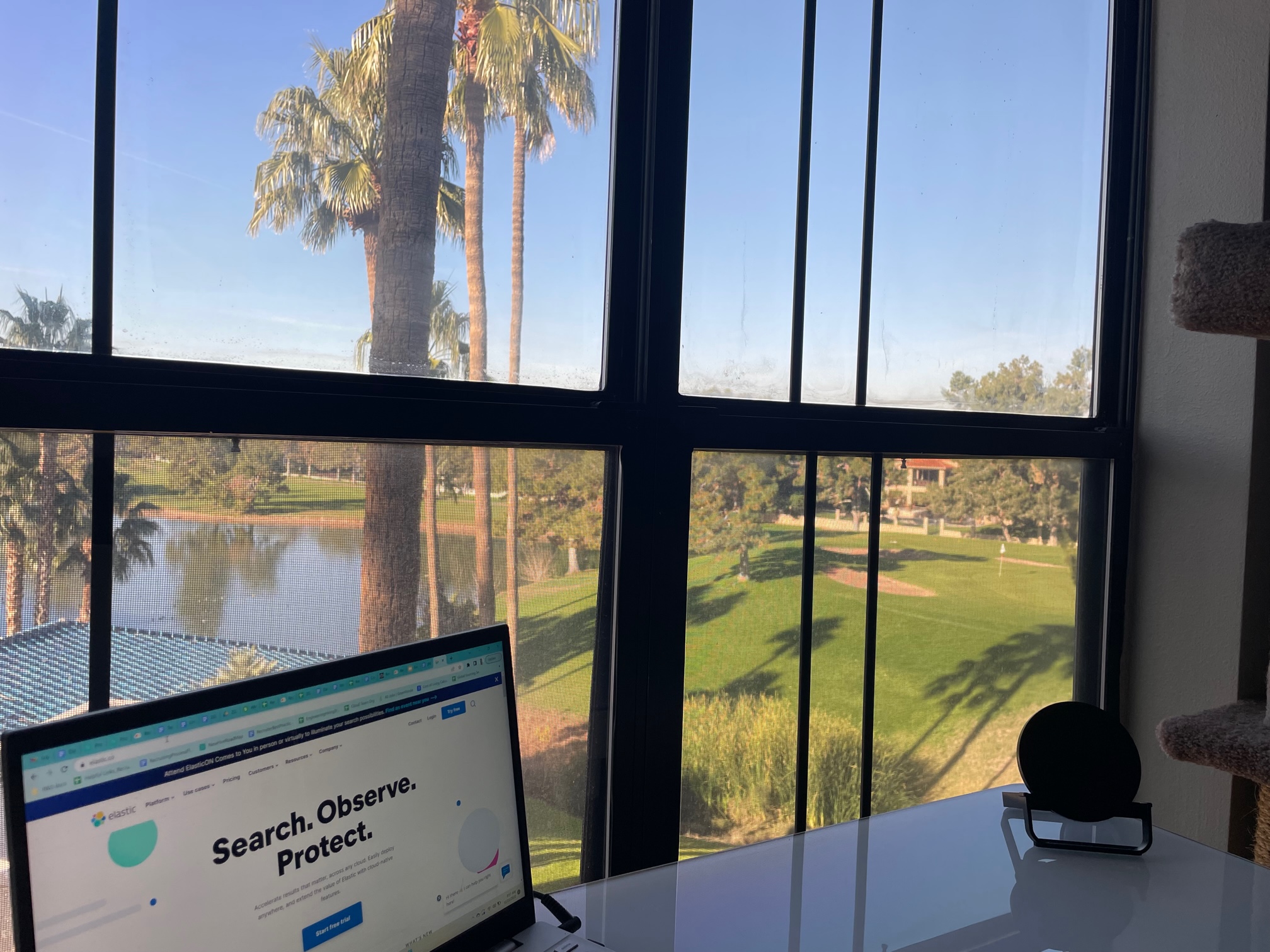 How exactly does a distributed company work? We're distributed by design, which means our company policies and values revolve around how to best work when Elasticians are around the world.
Because we've been doing this long before distributed work became cool, we have some tips and tricks that make it easier for everyone to stay connected and perform their best work. 
Ask for what you need
Working on a distributed team means you have to advocate for what you need. Your manager is there to help you, as are your fellow Elasticians. But that means not being afraid to reach out to other people, says Tucker Wolfe, senior recruiter at Elastic.
This is instilled in our Elasticians from the onboarding process. During your ramp, you have scheduled calls with other new hires, co-workers, and a 'buddy' that helps you set up calls with peers. 
"At Elastic the people are very friendly and warm," Tucker says. "There is a 'we're all in this together' mindset."
Because everyone works from where they're comfortable, everyone is in the same boat. People want to communicate, Tucker says. "They want to hear from other people and connect."
It's part of the Elastic culture to reach out and ask questions or to schedule a call to meet, chat, and connect on work, or anything else you find in common. 
"Don't be shy," Tucker says. By reaching out, asking for help, or looking to connect with others, you're helping yourself and in turn, the entire distributed organization. 
Plan communication
Working on a distributed team means you're not going to have a quick desk huddle or run into anyone in the office kitchen. Instead, you have to plan communication and set realistic expectations for when communication will happen. Tucker's team has a weekly informal chat where everyone logs on and catches up for a half an hour. Sometimes it's about work, sometimes it's more personal. 
"It's like we're out to lunch together," he says. "We talk about our challenges, our personal lives, and work."
It's those scheduled times that allow team members to connect on more than just work. Community is still a huge part of a successful team, and building that in a distributed workforce takes planning and effort. 
Outside of weekly check-ins, Elasticians communicate asynchronously over email and Slack throughout the day. Especially when working across time zones, it's important to understand that responses might not be immediate, Tucker says. 
"We need to understand the cadence of time zones," he says. "It happens that I'm an early riser so I'll wake up and have multiple Slack messages from teams abroad, but everyone knows that we get to things when we can. It's about setting expectations." 
Set expectations
In an office, you can clearly see when your co-workers are working, in a meeting, or free to chat. In a distributed setup, it's not that easy. Setting expectations and boundaries around working hours becomes even more important, as does communicating those boundaries. 
You can do this by adding working hours to your calendar, setting your Slack status appropriately, blocking your calendar as needed, and of course talking it through with your team and manager. 
If your team works across five different time zones, have a document that outlines where everyone is located and the times that they are online and available for work, calls, chats, etc. That way it's accessible to everyone, but also easy for newcomers to not only have the information, but add their own to it. 
There's a risk to always being 'on' when you don't have a commute or dedicated office outside the home. Boundaries are crucial to a working environment that has balance. 
Distributed work is more than just a culture — it's a mindset. For us, it's believing in Elasticians to do their work well, but where it suits them, which makes everyone happier. And we love that. 
Want to work from where you work best? Check out our open roles.