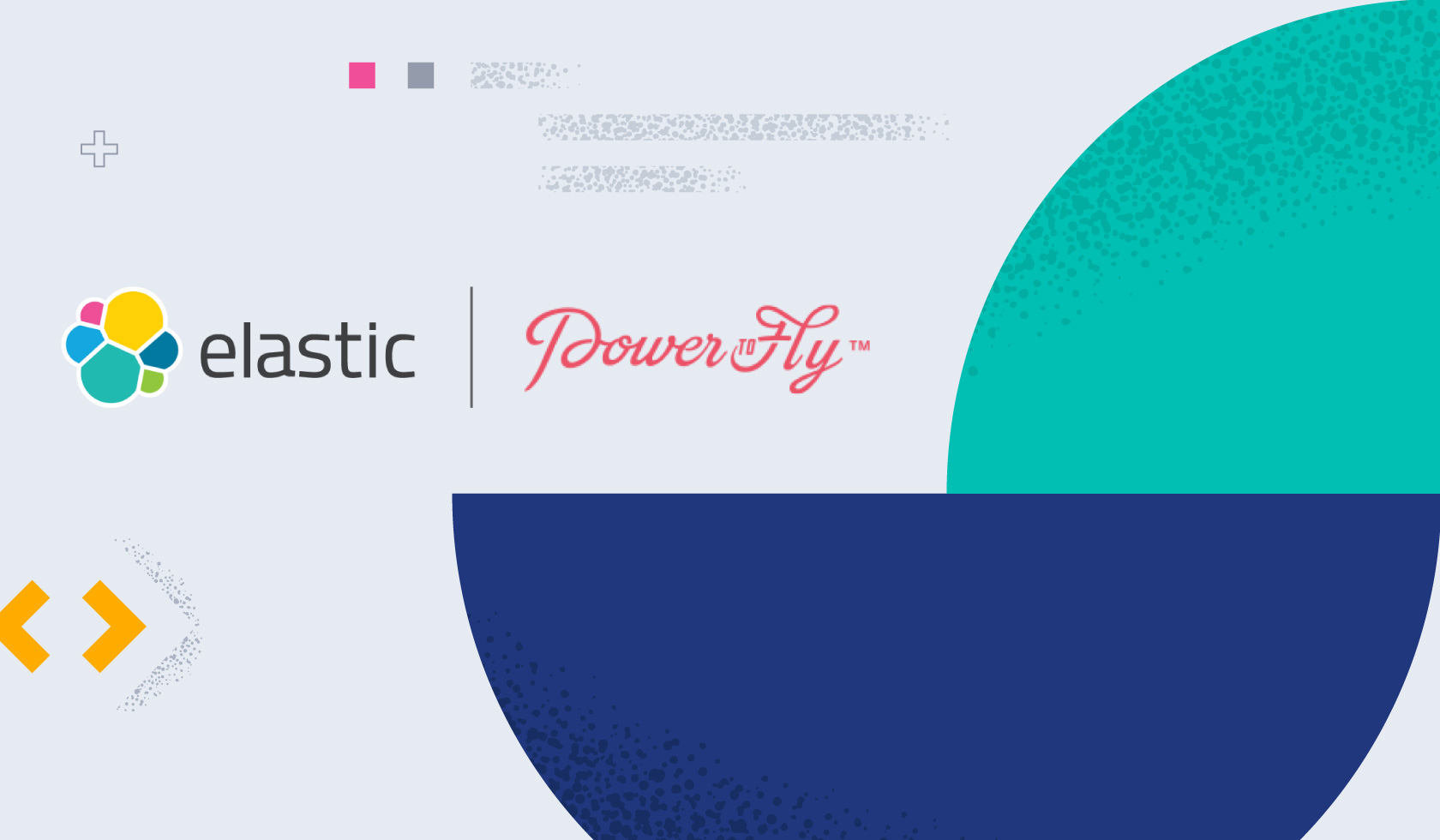 This blog post was originally published on the 
Power to Fly
 website.
If asked to visualize a software engineer, you might think of a solitary hooded figure in a basement frantically banging on a keyboard until early morning hours, no human interaction whatsoever.
Madhura Chopda, like many other engineers, completely breaks down this stereotype. In fact, she is a deeply social person who loves connecting and building relationships, especially through her participation in dance classes and local community theater.
"I thrive on people's presence. People make me grow just by looking at them, learning from them, and talking to them. That makes my day exciting and satisfactory," she says.
As Director of Engineering at Elastic, a globally distributed, remote-flexible company, Madhura has plenty of practical advice to give about both managing and connecting global teams that cross time zones and cultures. We sat down to hear about her professional journey and top tips to successfully lead remote teams.
The attraction of authenticity and growth
Originally from Pune, Maharashtra, India, Madhura currently lives in Santa Clara, California with her husband and two sons. Despite her love for dance and theater, she is of the opinion that not all passions have to be turned into professions. Instead of studying the performing arts, she pursued a bachelor's and master's degree in Computer Science, which she saw as a practical way to access opportunities.
What initially attracted Madhura to Elastic was the possibility of shaping the product as well as working with people. From the very first interview, she was impressed by their authenticity in communication.
"I interviewed at Elastic and the people I met were so real. Most people try to be good. But at Elastic, they were real from the start. They weren't afraid to give me feedback in the interview itself. And they weren't afraid to tell me their limitations and expectations," she recalls.
Since joining the company, Madhura has also experienced the room for growth that Elastic provides its people. She says, "In a company like Elastic, there is always a potential for growth. And when you see people grow, that helps your own growth as well."
She has seen this growth take place both materially and personally. For instance, her original team of 12 engineers has now expanded to nearly 40. She also highlights her improved confidence, which she attributes to a culture of accepting failure.
"I have failed at Elastic, I have failed my team many times, but they allow me to fail and help me back up. I wasn't as okay with failure before as I am now. It's okay to fail, just fail fast and recover. That's the key thing Elastic has taught me and where I've grown," she explains.
Leading remotely
Another key area in which Madhura has felt the most growth is in her ability to lead her teams in a remote, global setting. Working at Elastic has given her the opportunity to trial and error several tactics and, through this, she has learned the importance of promoting diversity, equity, and inclusion on her team as well as her worth as a woman leader.

"I do realize that as a woman leader, I bring a lot of value to the table. It's important not to feel ashamed of the fact that you are the only woman at the table, rather use that seat to bring in more on your side," she explains.
Committing to a culture of diversity and inclusion means encouraging empathy to bring forth value from others. Thanks to this, Madhura has embraced personal connections, despite the many challenges physical distance can bring. "My priority is to build relationships," she says. "It's essential to keep creating spaces for us to build trust in person."
Providing the example of meeting a colleague an at off-site karaoke event, she highlights how the meet-up generated a more personal understanding and, therefore, better communication between the two.
With many team members in different time zones, it's not always possible to gather in person. To that challenge, Madhura has implemented strategies for code integration. In other words, not only assigning specific software engineering tasks but making sure that there is open communication about each step both technically and relationally.
Madhura enjoys doing this through one-on-one calls, weekly emails that begin with personal anecdotes, rotating the choice of time zones to schedule weekly trainings, summarizing recordings and information, and taking extra steps to help support her team.
5 tips for leading a remote team
It's clear that Madhura's ability to make personal connections with others is what motivates her approach to leading her remote team and allows her to do so successfully. She provides these five tips for those managing remotely.
1. Take the time to connect one-on-one with each employee. Madhura's personal anecdotes break the ice with her team members, making them comfortable to reply back and have further conversations about any topic.
2. Communicate transparently about work. It's important to provide constant information on what's going on in the company and what's on the horizon, so that team members feel connected and integrated.
3. Be explicit about expectations. Be detailed about milestones within a project and then give your team the autonomy to hit those milestones. This ties in with open communication.
4. Conduct team-building activities. It's important to take into account what individual team members actually like to do and organize events accordingly. Events can range from pet meet-and-greets over Zoom to playing online games like Codeword.
5. Create in-person activities whenever possible. Having an in-person event every two to four months helps people create bonds that they can continue to strengthen virtually, as well as build the trust that will help the team succeed in the long run.

If you're interested in Elastic's remote work policy, check out 
their open roles here
!