At its heart, ours is a search-engineering business. Our culture and how we work are shaped by our foundation in open source and the fact that we've been a global, distributed company from day one. Collaboration and transparency are key to our success as we strive to make the world of data easier to navigate.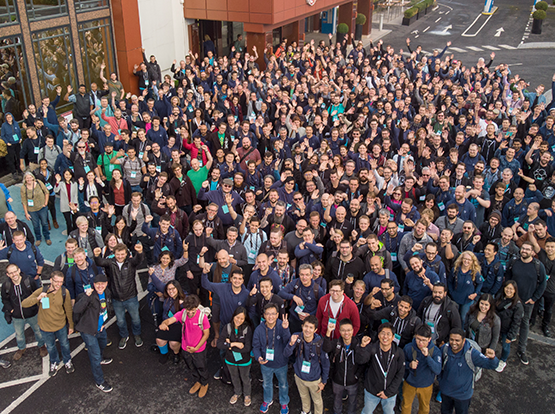 Software

Support

Engineering Infrastructure

Information Security

Product Design

Product Management

Quality Assurance

Site Reliability

Technical Publications
Software is where we build new tools to enable our community to do more. Our engineering teams are comprised of a diverse mix of people building the Elastic Stack products our users love.
Some teams are big, some are small, some are highly distributed, others are less so. Some of our engineers are specialists in things like search, data ingestion, UI, and machine learning. Others are talented generalists who cover multiple areas and find new ways to integrate and improve our component technologies.
Tools, languages, and what jokes get people laughing might vary across teams, but the fundamental processes are the same. Want to build a new feature or have an idea? Chase it down. Find a bug? Fix it. Then open a PR, ask some truly phenomenal people to review it, fine tune it, and merge it.