Leadership @ Elastic | Carolyn Herzog on why company culture matters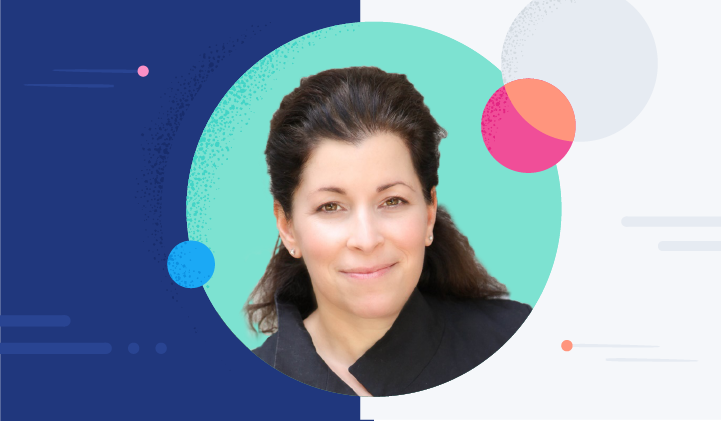 Welcome Chief Legal Officer Carolyn Herzog
Elastic's new Chief Legal Officer, Carolyn Herzog, values organizations that don't just talk about company culture and diversity of thought, but live it every day. It's one of the many reasons she joined the Elastic team. Carolyn believes in doing well and doing good and is an advocate for "technology for good". This is evidenced in her various writings and public presentations, both discussing the human experience in companies and the purpose that the company provides in the communities that it serves.   
"I feel like Elastic is a very special place," said Carolyn. "I've had a great career and worked with wonderful people; I wanted to join a company that treats their employees with dignity and respect and authentically recognizes that including diverse opinions drives innovation. This innovation is inspiring when we are all working together to deliver something that we know has value and is making the world a better place."  
Carolyn believes that organizations need to create and nurture psychological safety for teams to be successful. To her, that means they must foster a culture that allows team members to be their best selves. So as she explored her opportunities, Carolyn paid close attention to even the smallest details about the companies she was engaging with, down to what was on the website, what people said, and even the language in the forms that she completed. 
"Every story that I heard was inclusive, the forms were inclusive, the healthcare was inclusive and the corporate messaging was authentic to each leader, " she explained. "Authenticity matters, and in this distributed company, I was fascinated by how excited everyone was to be a part of the journey, and how comfortable they were to bring their whole person to work."
To Carolyn, these examples represented a culture that supports everyone and encourages collaboration and diversity—of both people and thought. And as she got to connect with Elasticians personally, she felt a sense of belonging and increased enthusiasm for the opportunity. "The company is thrilling and even the word 'search'  evokes exploration and the ability to accelerate results." With a global presence, a growing customer base and a strong emphasis on listening, service orientation and thriving in an environment with a growth mindset, Elastic stood out to her as a place where she could make a difference.
"Throughout the interview process, I met one person after another who just seemed like a fantastic human being," Carolyn recalled. "And when I heard more about how the company was leading with its voice and its culture, it made me feel like it was a place where I would belong— a place where I could do great things with the existing stellar leadership team and the leading technology and service offerings."
As someone who leads with integrity and empathy, Carolyn is passionate about not only building smart teams from diverse backgrounds but also creating an environment where ideas can be shared openly and where collaboration and creativity are embraced. 
"For people to feel part of a company where their voice can be heard—and to have an innovative environment—you have to feel safe," she said. "You have to feel like you can ask any question. As a leader, you should feel confident that people on your team are subject matter experts and that there are people all around the company that are smarter than you are in their areas of expertise."
In her role as Chief Legal Officer at Elastic, Carolyn sees a tremendous opportunity for velocity.
"This company has really exciting technology and important offerings that can only become more valuable to our customers as we continue to evolve," she said. "I want to focus on bringing this value to our customers faster, and providing great service as a team with our internal business partners."
To accomplish this, Carolyn will partner with leaders and her team to assess risks and will enable tools and systems to streamline decision-making and smooth processes. She'll seek to expedite where possible while creating an environment where all teams feel supported, with an understanding that we win together as we learn from taking reasonable risks, making reasonable mistakes, and ultimately creating the best possible solutions. 
"You have to look at commercial risk and decide what your customers care about, what regulators care about, and what is ultimately the moral and right thing to do," she explained. "The people in this company are already led by our Source Code. As a legal team, we're here to navigate the new and the more complex so that we can keep moving forward and look around the next corner."
As Elastic grows, Carolyn will help us build on the foundation of an already distributed work environment, a culture that lives its Source Code, and a leadership team that wants its employees to live their best lives. And she'll continue to help us infuse our diverse and open culture into our interactions with our customers and communities.