Elastic was born as a distributed workforce, with founders in Israel, Germany, and The Netherlands. From our experience in open source projects, we knew that great code and amazing ideas can come from anyone, anywhere. So we had to make sure we had access to anyone, anywhere.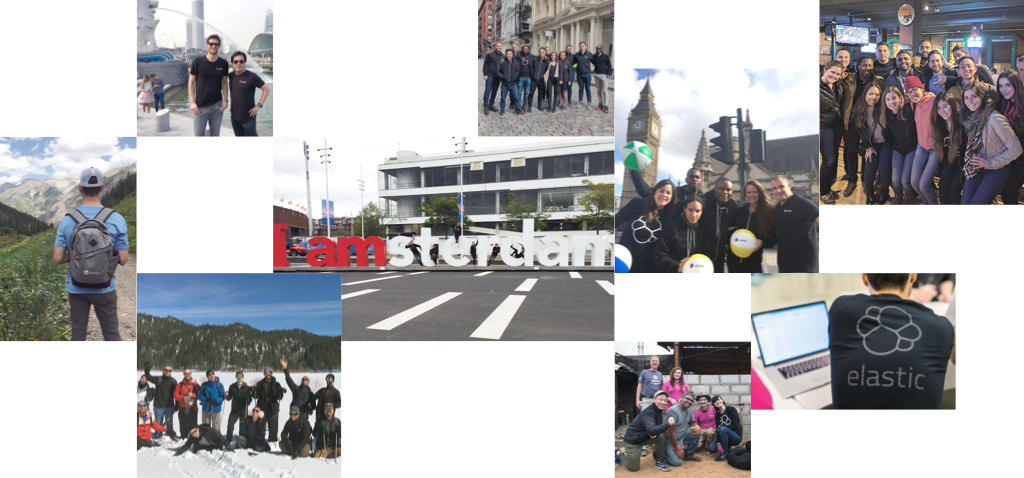 Distribution isn't about removing latency or offering 24-hour support coverage. Having a distributed workforce is about harnessing the inherent strengths of diversity. Different people approach problems differently. We recognize the benefits of cultural diversity in the workplace.
Our minds are shaped by our culture — our families, our upbringing, our languages, our traditions, our interactions, our homes, our education. For Elastic to be successful, we need minds of every shape imaginable.
We hire intentionally. We hire thoughtfully. Smart. Curious. Nice. Respectful. These are qualities we look for in every Elastician.
Our goal isn't to build a company of people that simply work well together; our goal is to build a company that creates, imagines, and laughs well together. We want to build a culture of camaraderie so that no matter where someone's located, they feel connected. Successful collaboration takes more than video calls and shared calendars. It takes warm welcomings to let new hires know all cultures are accepted. It takes flexible scheduling to help people work around time zone differences. It means always assuming the best intention of our peers.
Elastic the company is just one piece of the Elastic community. Direct contact between our internal team and Elastic users (customers and tinkerers) is fundamental to our success. Since we can work from anywhere, we can understand users from anywhere. This means we can genuinely deliver on our promise to be wherever you are — we aren't held back by language barriers or cultural divides. Having distributed teams isn't always easy, and it isn't for everyone, but we believe it's the foundation of our success.