At exactly 9:30 a.m. Eastern on October 5, 2018, the bell at the New York Stock Exchange rang out, officially making Elastic a public company.
While a record-setting 230 Elasticians were on the trading floor in New York to mark the occasion in person (and dressed in rare, doubletake-worthy business attire instead of their usual t-shirts and jeans), hundreds more celebrated from around the world.
As the moment approached and passed, Elasticians shared photos and stories of celebrations over internal Slack channels. Important decisions were made between coffee or champagne…or both in Massachusetts. In other locations where the sun wasn't up, like Japan and California, beverage selection was more obvious. Celebratory waves were shared from a 40,000-foot cruising altitude while en route from Australia to Dublin. An agreement was struck between dad and daughter and son to monitor the day's commentary in Slack while watching Peppa Pig together in the UK. Custom Canvas visualizations tracking the day's metrics were created in Copenhagen, Denmark. There was even a bowl of half-eaten celebration anticipation peanuts in front of an Elastic-colored-backlit keyboard in Romania that was traded for drinks and burgers later on.
Kids, parents, pets, friends, family, and colleagues came together and, for just a bit, slowed down to give each other a nod and raise a glass for reaching a remarkable milestone that they all had a part in creating.
As our CEO Shay Banon said, "It's just one day in a journey we started six years ago." We're embarking on the next phase of that journey as we build a distributed company designed for the long run.
There are many stories to be told from this day and the ones that came before it. In an effort to capture this moment of our massively distributed company, here is just a snapshot of how it unfolded.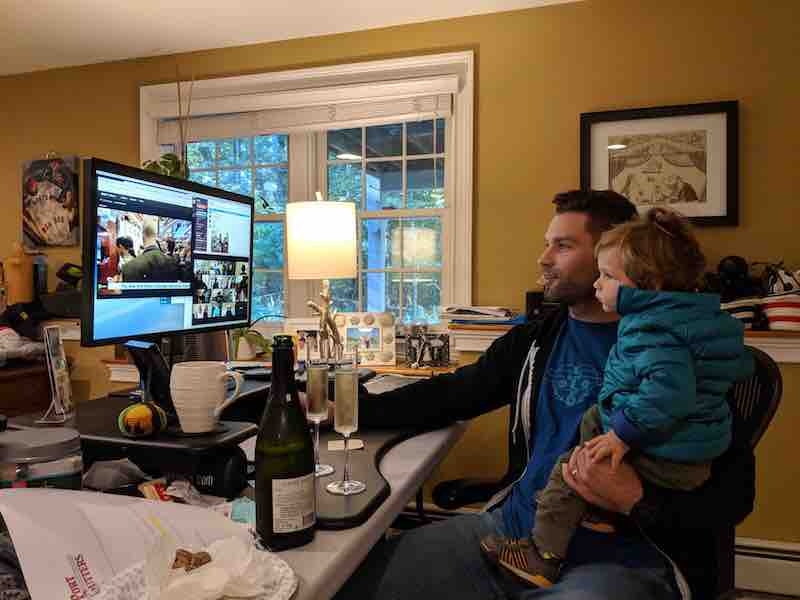 Kibana Product Manager and his little one in Massachusetts watching the live broadcast and on Zoom and Slack with the company.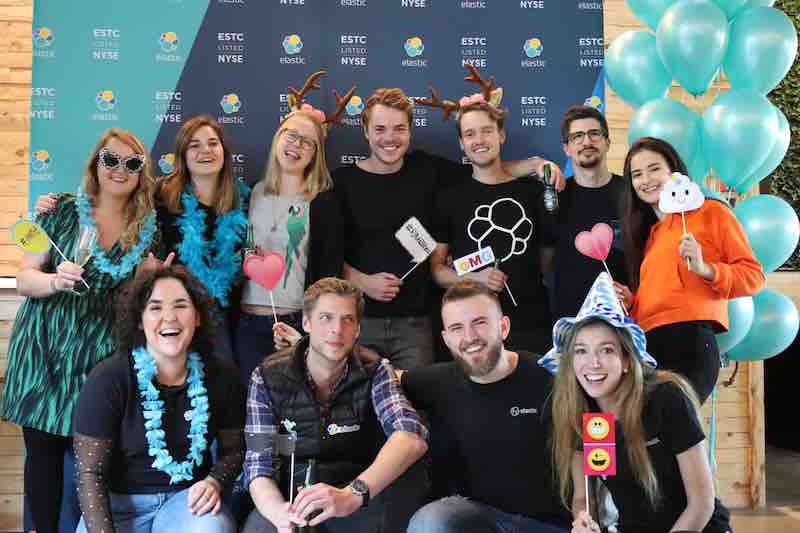 Some of the Elastic team celebrating in the photo booth at our Amsterdam office.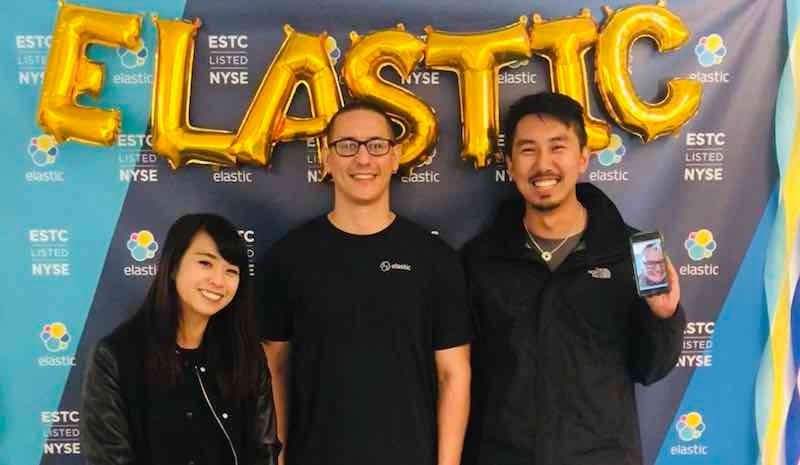 SaaS demand generation gurus in Mountain View with one distributed team member joining in on the photo through Zoom.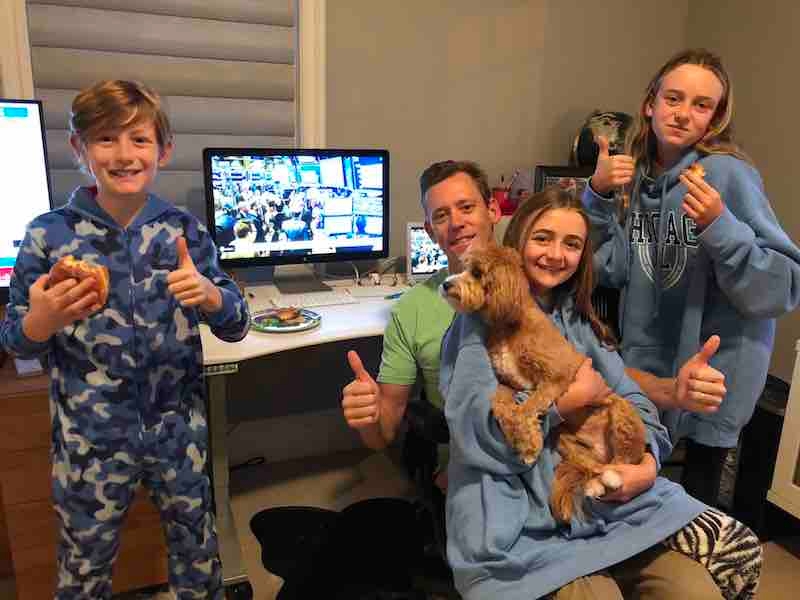 One of our sales directors and his kids (plus pup) celebrating in Southern California. Bagels included.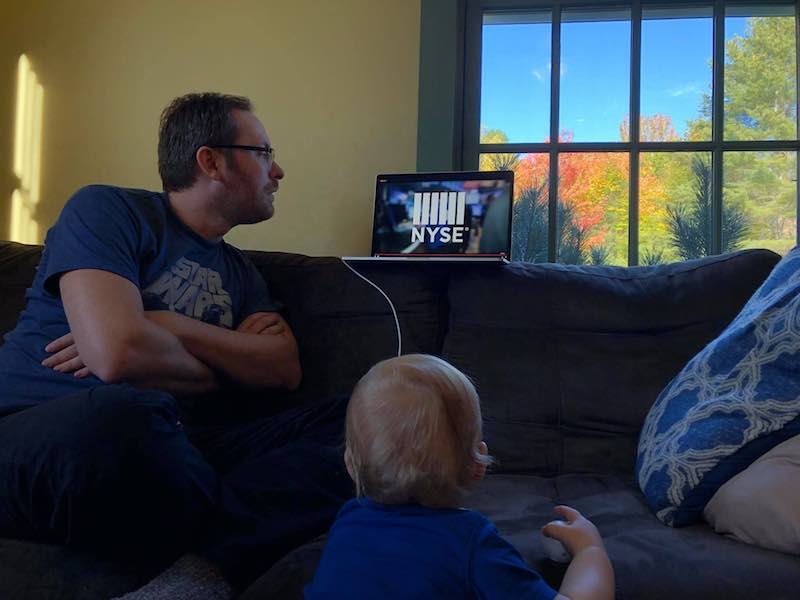 One our engineers with his little one in Vermont waiting for the NYSE broadcast to begin.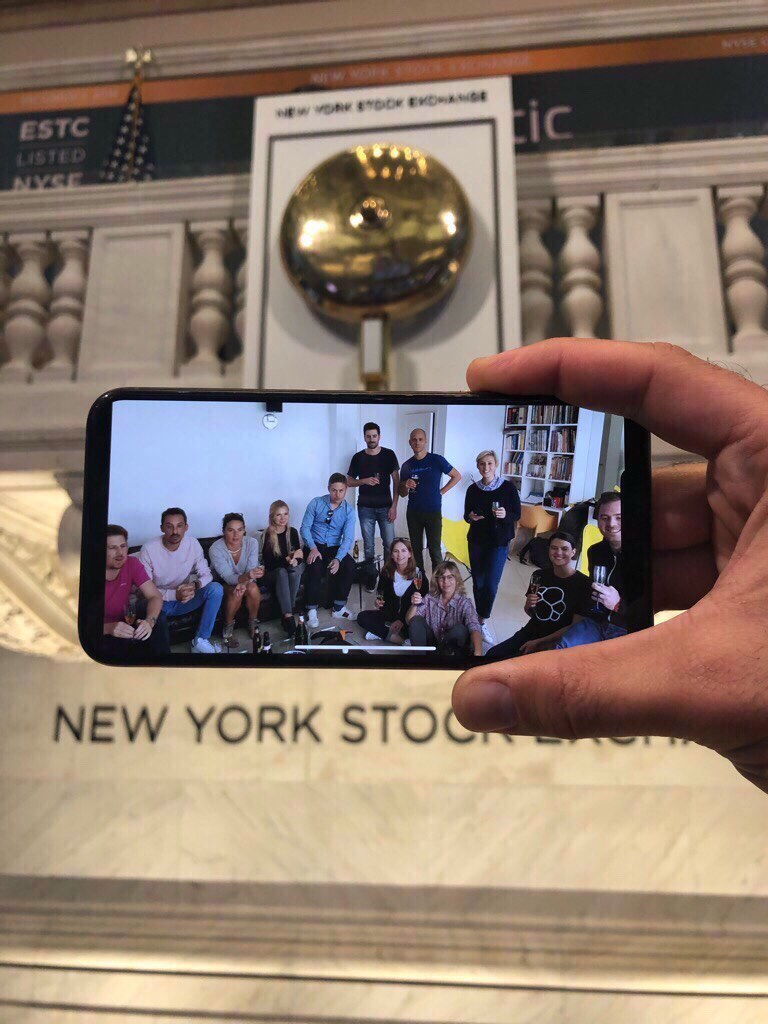 The Paris team celebrating from the NYSE trading floor.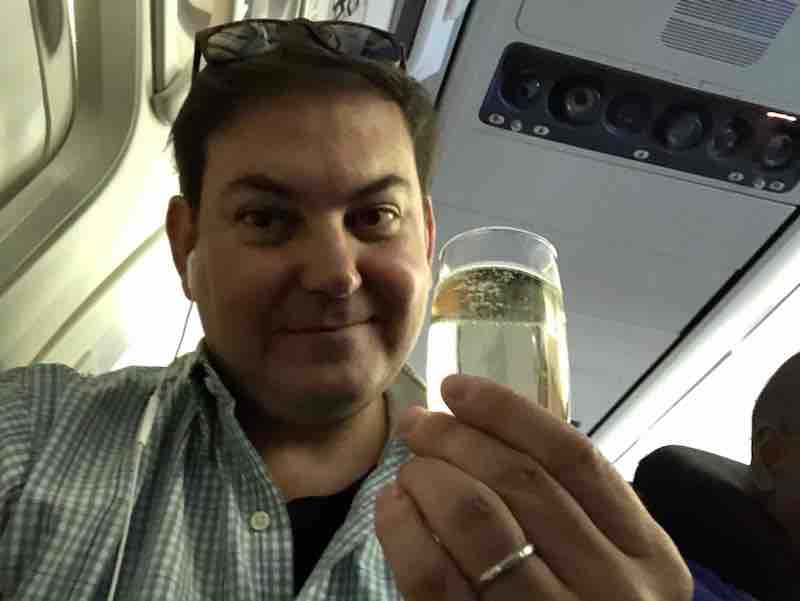 Former Logstash engineer and long-time trainer raising a glass from above.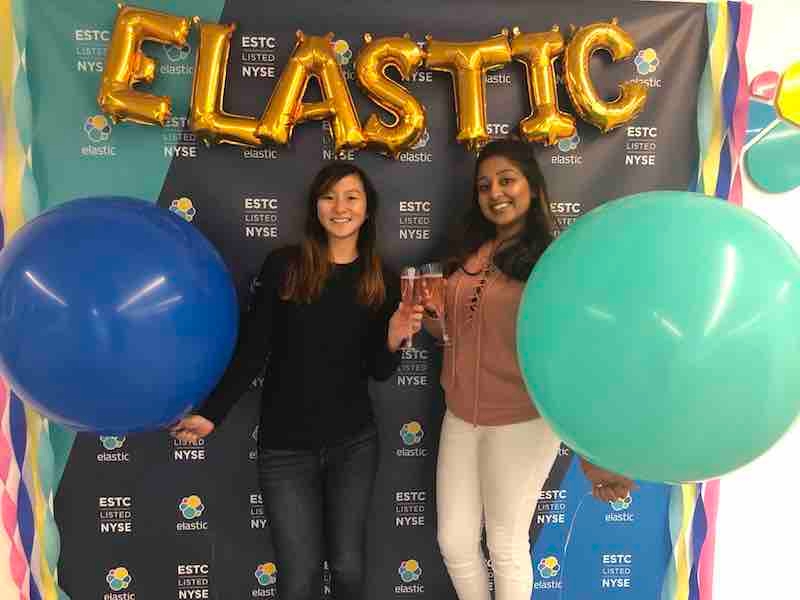 Two more Elasticians celebrate from the Mountain View office with their color coordinated cluster balloons.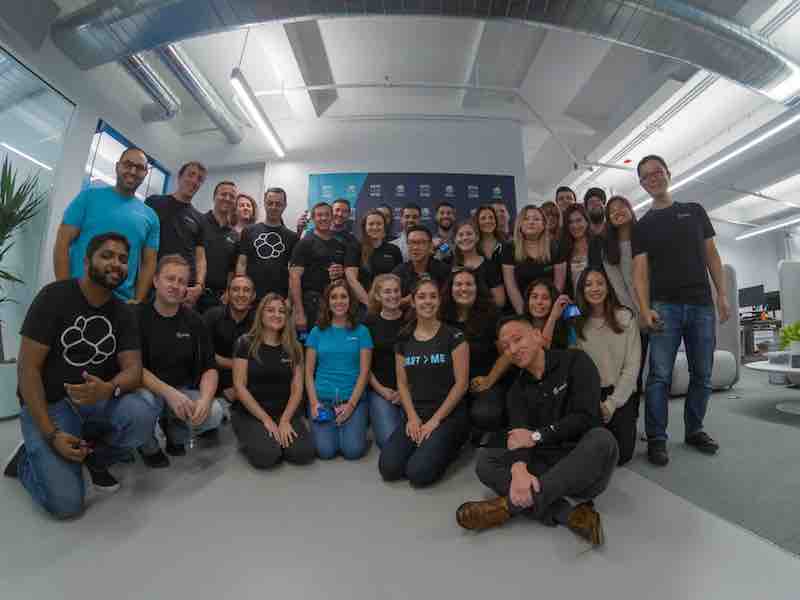 The NYC team celebrating from not-too-far-away.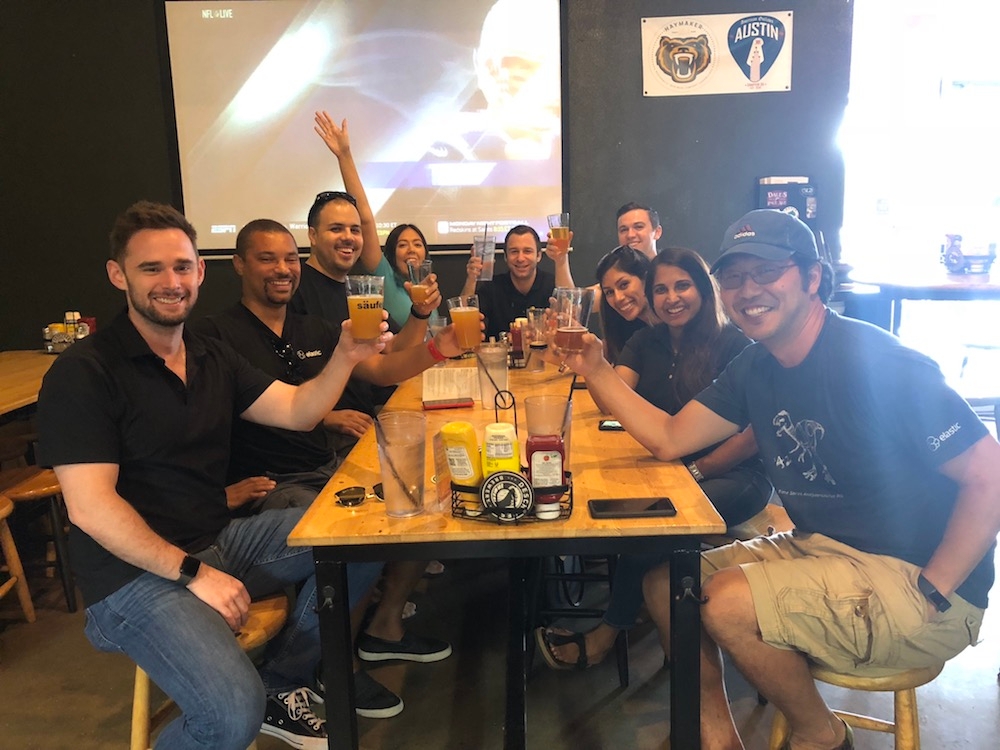 The Austin team celebrating at the local saloon, Haymaker.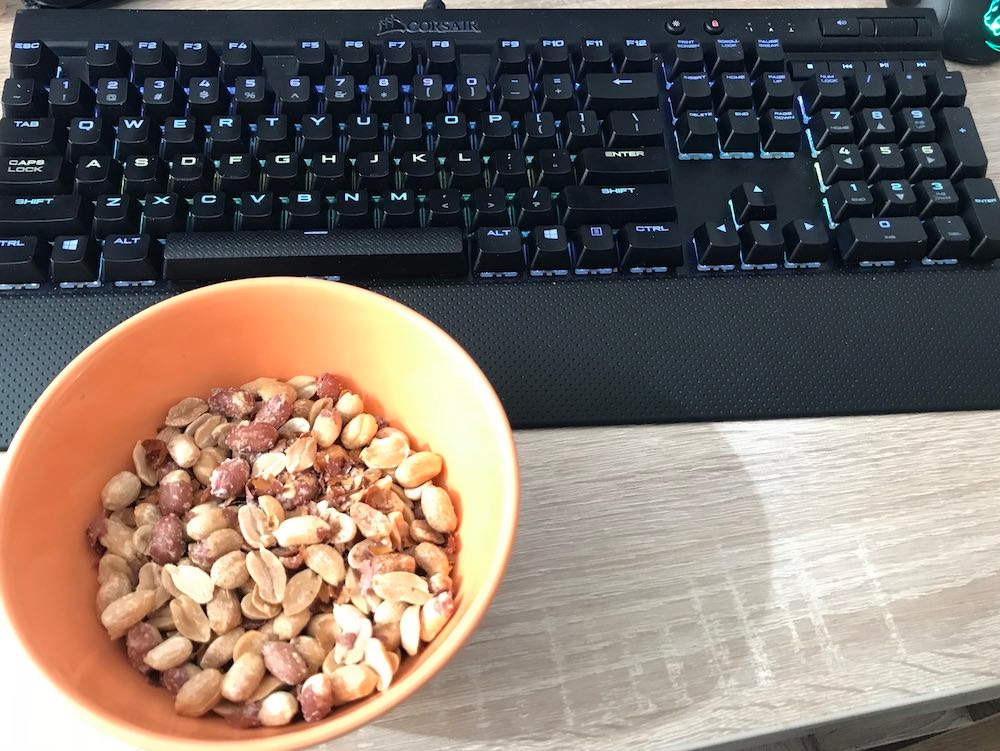 And the grand finale: THE bowl of peanuts plus Elastic-colored keyboard coming to you from Romania.