Insights from the 2022 Results That Matter study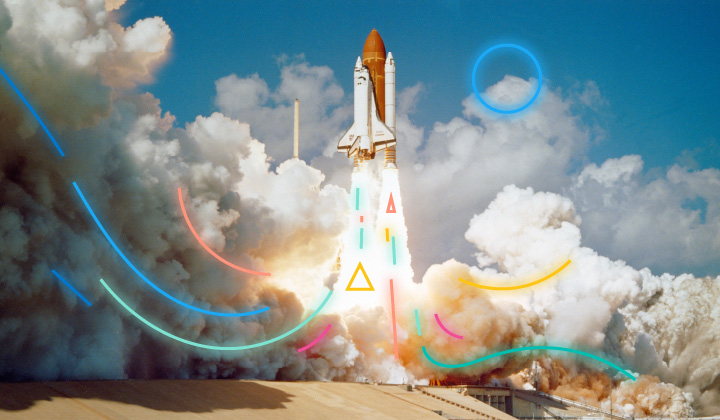 When analyzing solution providers, it's easy to get stuck in lists of product features and benefits, and harder to quantify what the actual results will be in your own environment. In some industries, like public sector, decision makers need to justify investments that will be put toward specialized use cases that apply only to their field, such as defense or public safety.
To help public sector organizations better understand how their peers are using Elastic and what results they're seeing, we partnered with Socratic Technologies to manage and analyze a survey of our public sector and education customers. We wanted to know how — and how much — Elastic is helping them meet their missions, so that other organizations can understand how to best meet theirs. Respondents answered questions about the benefits they're seeing from Elastic's three solutions: Enterprise Search, Observability, and Security.
At the core of what we learned is the idea of data as a strategic asset across an entire organization (not just IT). When you can search through data quickly, get visibility into patterns and anomalies, and take action on it, you end up with a variety of strategic use cases for the public sector, from real-time situational awareness to infrastructure resilience to cybersecurity compliance.
Below are a few takeaways from the Results That Matter study for public sector. To learn more about how Elastic is benefiting public sector organizations, download the full report here. 
Better search leads to better employee, citizen, and student experience
Public sector survey respondents reported that using Elastic Enterprise Search accelerates the search management experience by 70%.
In today's digital world, search is an essential — but often invisible — capability. Whether you're a citizen looking for government-provided healthcare services or a university employee combing through thousands of sensitive student records, access to fast, relevant search results can make a significant difference in your experience. Think about what happens if your search query takes too long, or pulls up irrelevant results. Do you give up on scheduling your doctor appointment? Do you waste hours matching up student IDs across disconnected databases? A fast, productive search experience can boost employee productivity, ensure access to essential services, and provide real-time critical information when and where it matters most.
Survey respondents also quantified how Elastic Enterprise Search helps them:
Improve employee satisfaction

Reduce response times for employees

Accelerate the ability to respond to search requirements
[Related article: Driving quantified success with Elastic Enterprise Search]
Real-time insights result in faster decisions
Elastic Observability has helped public sector organizations accelerate decision making by 62%.
An abundance of data won't do much good if you can't learn from it and act on it. Powered by Elastic's search capabilities, Elastic Observability provides visibility across hybrid and multi-cloud environments. Using service maps, tools, and integrations, public sector IT teams gain the visibility they need to quickly detect and resolve issues before they cause damage. The solution's real-time actionable insights are essential in keeping mission-critical infrastructure and applications running smoothly for your citizens, students, and employees.
Public sector survey respondents also quantified how Elastic Observability helped them:
Improve employee productivity

Reduce and service incidents

Improve mean time (MTTx) metrics
[Related article: Building resilience for applications and services with Elastic Observability]
Data analysis can reduce security threats
Public sector survey respondents said that Elastic Security reduces their risk of data breach by 67%. 
Every day public sector organizations are trusted to protect sensitive data — citizens' personal data, student data, and classified national security and defense data.
As cybersecurity threats become smarter, threat mitigation becomes that much more important. Elastic Security enables the public sector with continuous monitoring, threat hunting, automated threat protection, and security at the tactical edge. The solution is built on the same platform as Elastic Search and Observability, ensuring speed and scale.
In the study, public sector organizations also quantified how Elastic Security helped them:
Reduce risk of ransomware attacks

Reduce risk of phishing scams

Reduce risk of employee disruption