Elastic APM
Already housing logs and system metrics in Elasticsearch? Expand to application metrics with free and open Elastic APM. See exactly where your application is spending time so you can quickly fix issues and feel good about the code you push.
Download the latest version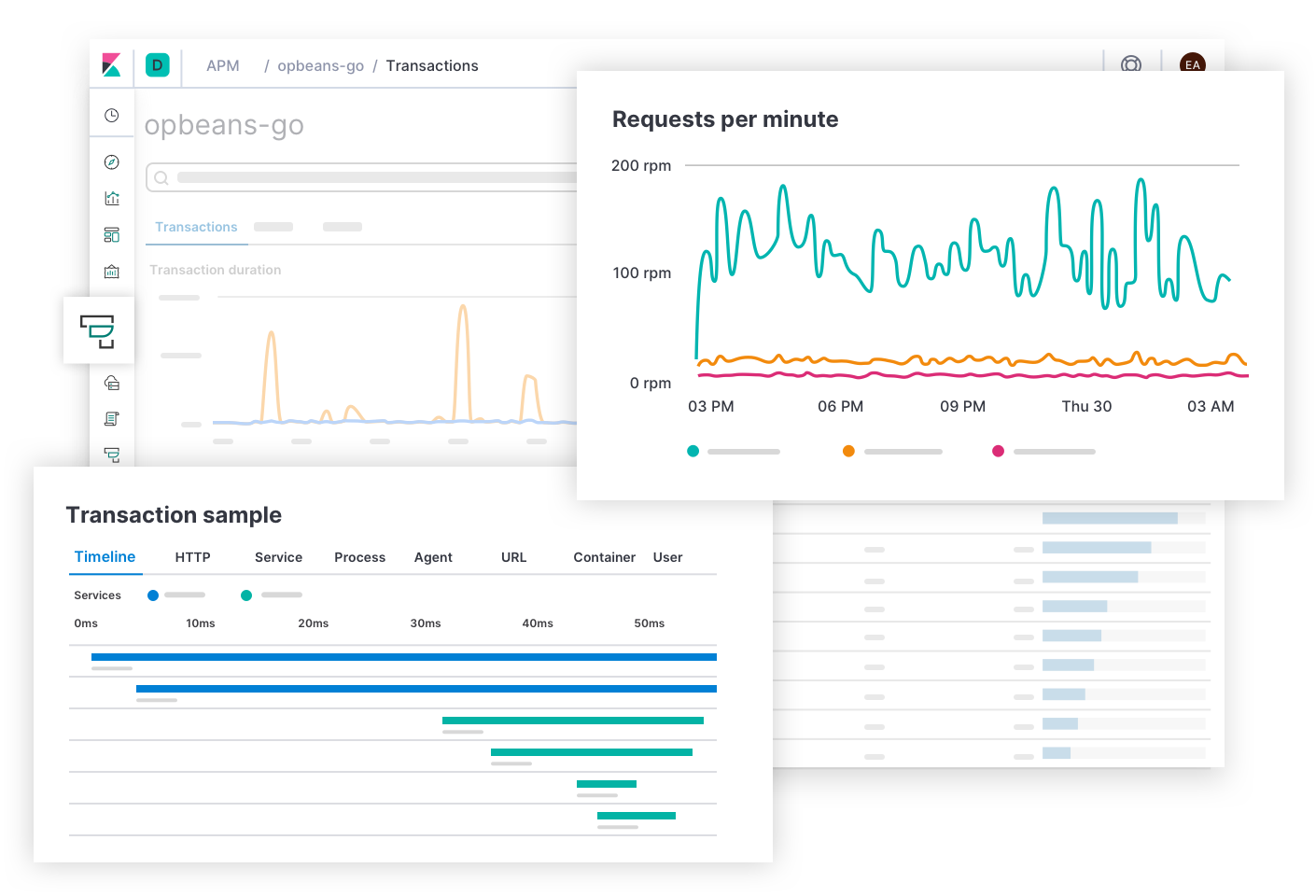 Learn how to get started with application performance monitoring using the Elastic Stack.
Watch video
Take a deep dive into Elastic APM with our APM training.
View training
See how to get your observability initiative up and running quickly with Elasticsearch Service.
Watch video
New
In 7.8, service maps pair up with machine learning to proactively identify potential issues by displaying health indicators per service.
Deploy a cluster on Elastic Cloud or grab a fresh installation of the Elastic Stack, spin up an APM Server, and add a bit of code to instrument your app with agents. That's all it takes to send your application performance data to Elasticsearch. Use the server-side agent to track your application, and Real User Monitoring (RUM) to catch any problems in the browser. Have questions or want to tweak your install? Visit the Elastic APM documentation or join us on the Elastic APM forum.
Java
.NET
Node.js
Django
Flask
Rails
Rack
RUM - JS
Go
The APM agent installed in your application collects and streams application performance metrics to your APM server, where they are processed and stored in Elasticsearch. In a matter of minutes you can start viewing your performance data either in the dedicated APM app or prebuilt dashboards.
Have security events? Website or server logs? Documents with tons of text? Centralize it all in the Elastic Stack and use free and open Elastic Observability to expand your analyses, lower operational costs, and make your use case even richer.