The Elastic Stack (sometimes known as the ELK Stack) is the most popular free and open logging platform. Here's why.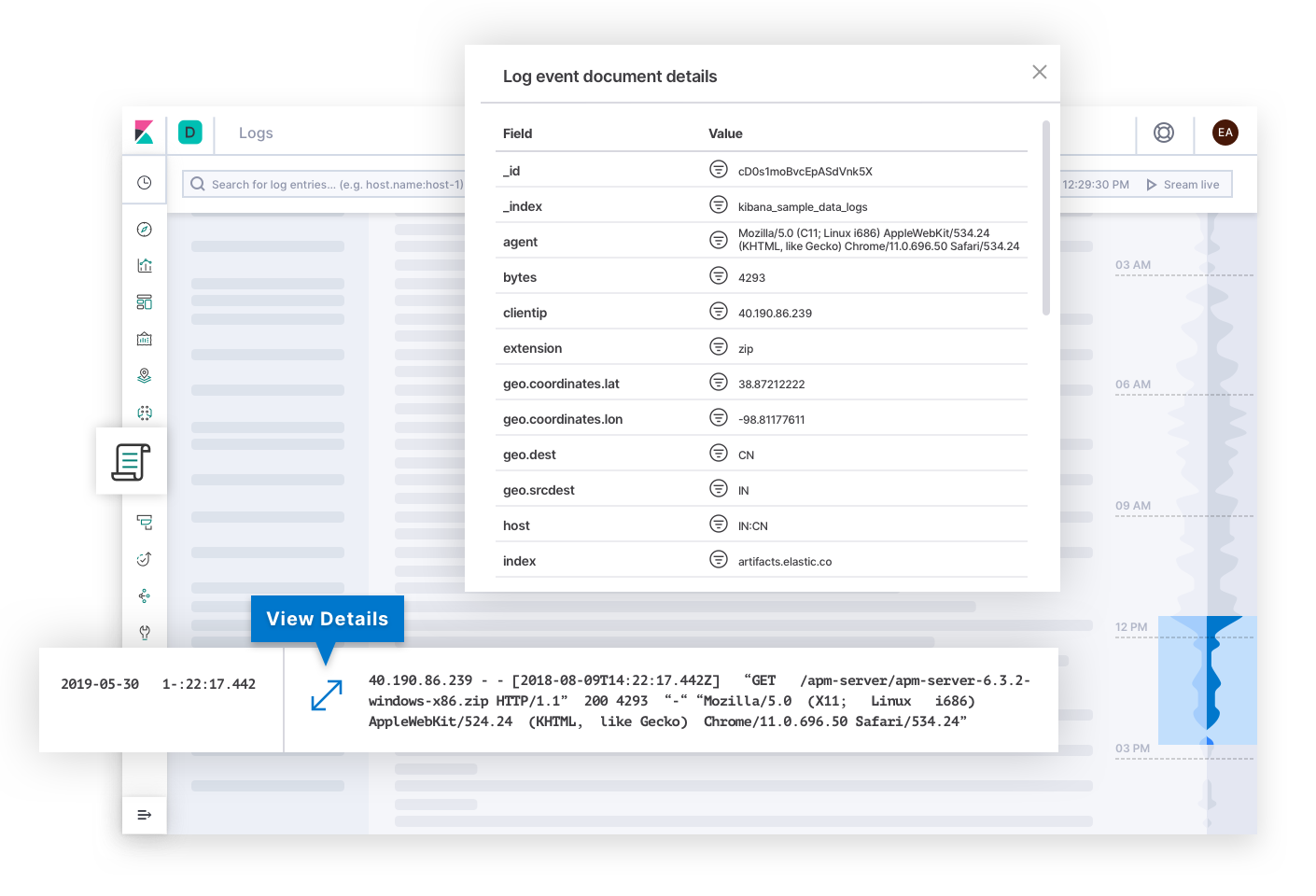 Deploy a hot-warm architecture for logging and observability use cases with Elasticsearch.
Watch video
Get an introduction to the Elastic Stack for log and metric data. Demo included.
Watch video
Explore modular trainings about logging fundamentals, shipping and visualizing logs, and more.
View training
With out-of-the-box support for common data sources and default dashboards to boot, the Elastic Stack is all about the it-just-works experience. Ship logs from Kubernetes, MySQL, and more. Index your data into Elasticsearch and visualize it all in Kibana in minutes. (And if you don't see the module you need, build it or leverage the community. Open source for the win!) Explore all the out-of-the-box logs integrations.
Keep a pulse on all of the logs flowing in from your servers, virtual machines, and containers in a centralized view built for infrastructure operations. Pin structured fields like IP or event type, and explore related logs without leaving your current screen. Dive into the Logs app in Kibana for a console-like experience across all your logs — streaming in real time.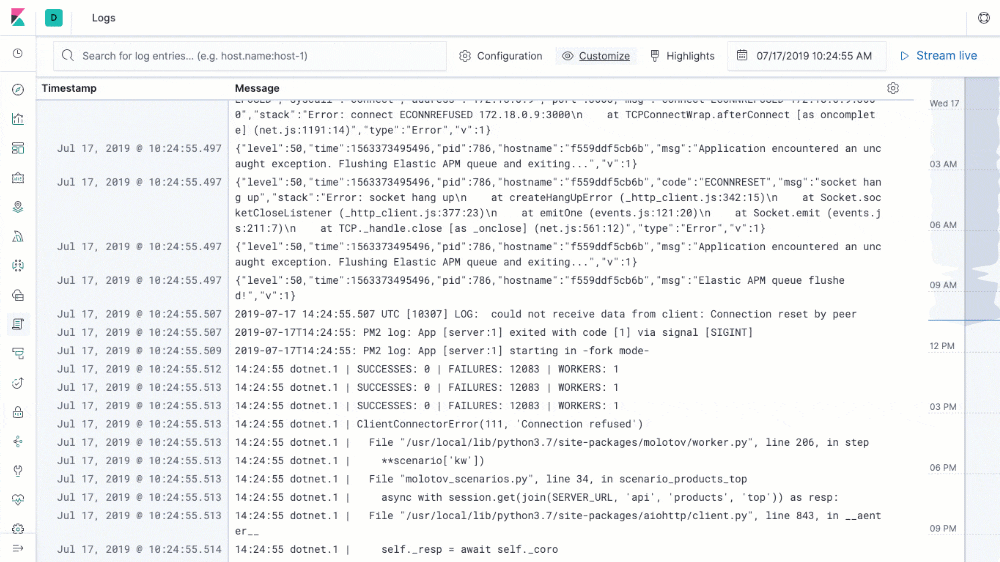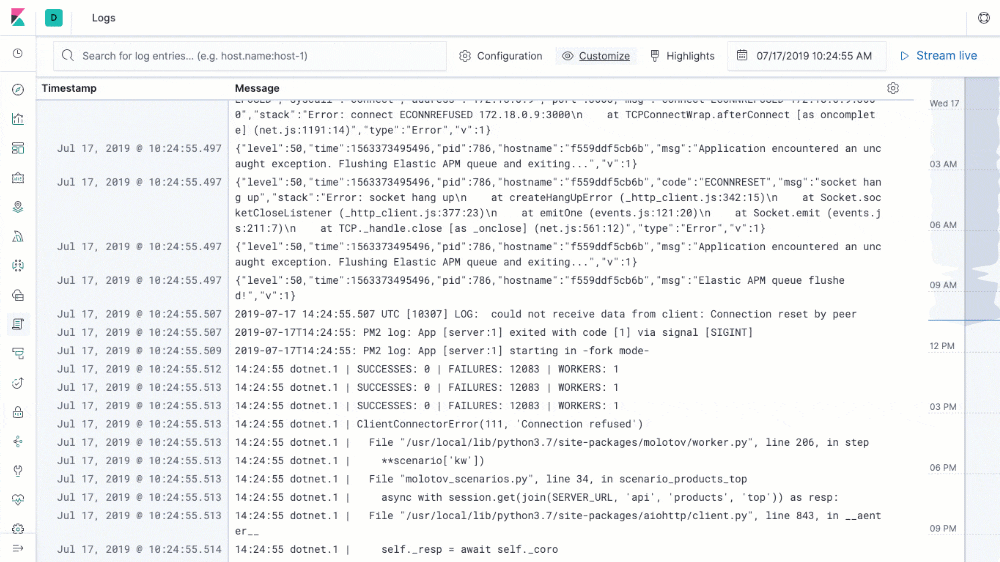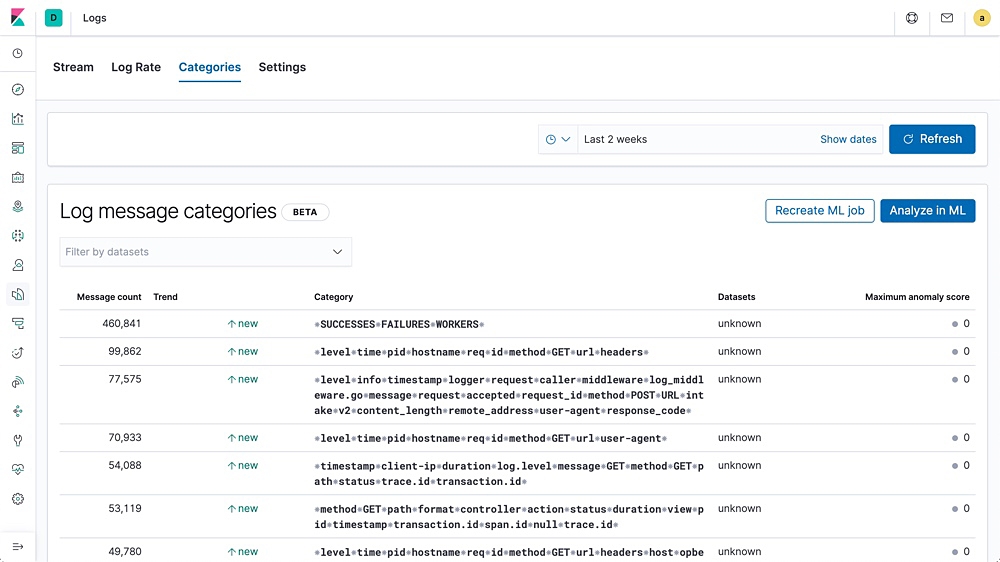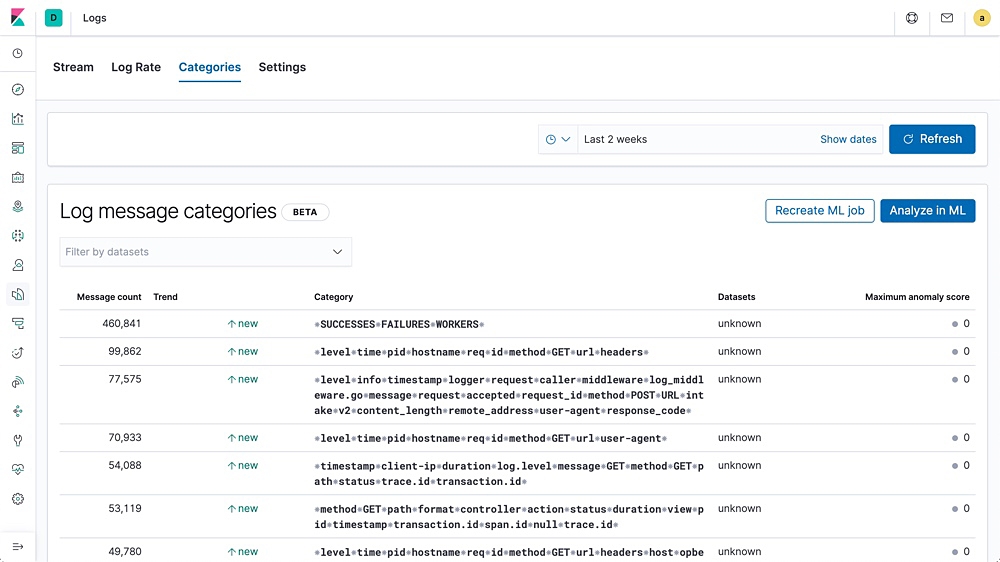 Looking for patterns in your event data? Instead of scrolling and manually identifying similar logs, see trends instantly with the log categorization view within the UI. Analyze events that have been grouped together based on their messages and formats so you can take action quicker.
Preparing your logs for fast, centralized search is easy with Elastic — no matter the type or number of sources. Beats ship logs from your systems directly to Elasticsearch, so you can start analyzing them in one place right away. Use Filebeat modules with ingest node pipelines for common log types to pre-process documents before indexing.
And if you're looking for even more processing muscle, Logstash can serve as a dedicated data stream processing layer by ingesting, parsing, and transforming even your most complex data.
The experience you have on one laptop is the same you'll have on hundreds of nodes with petabytes of data. You can skip the re-architecting headaches. And don't worry about prioritizing data types or sources (forcing you to leave valuable data on the floor). Ingest and index all that's important to you.
Uniform data modeling with the Elastic Common Schema (ECS) means you can define a common set of document fields and centrally analyze data from diverse sources.
You shouldn't have to attend to every log message or transaction — just the ones that are important or noteworthy.
Elastic's machine learning features extend the Elastic Stack to automatically model the behavior of your Elasticsearch data and alert you on issues in real time.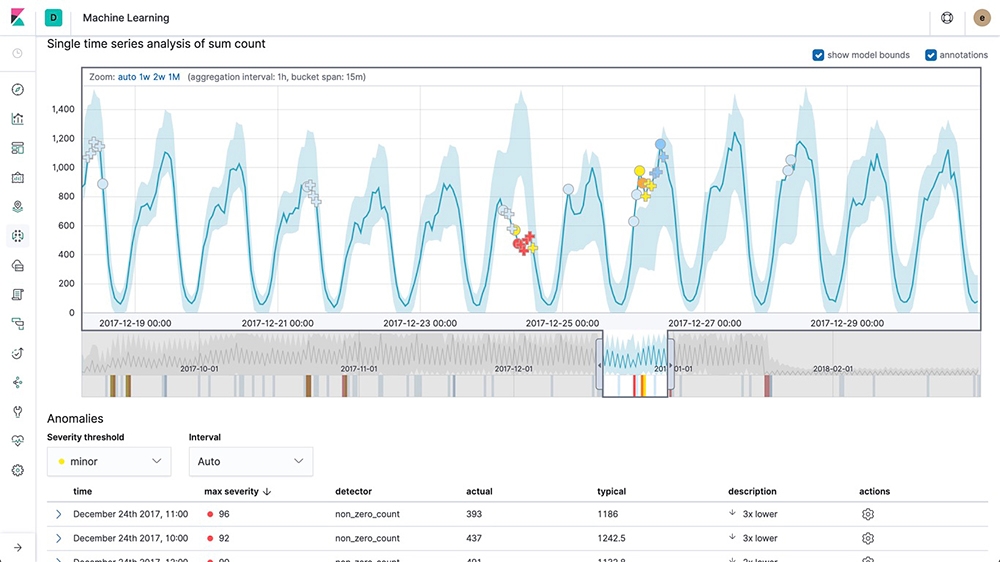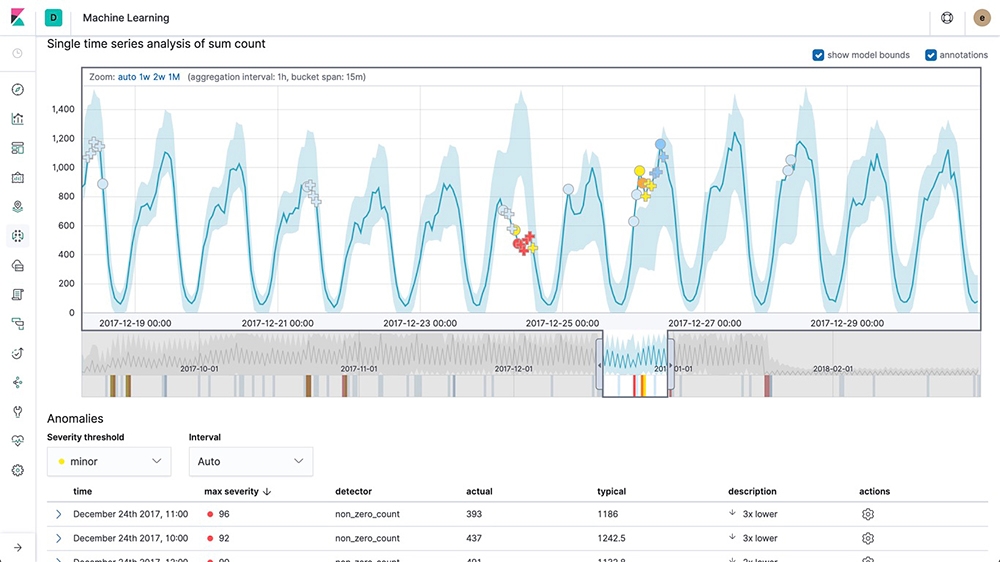 SignUpCTA
We're here to help at every phase — from technical migration assistance to analyst training directly from Elastic experts.
Learn more
Filebeat created an index pattern in Kibana with defined fields, searches, visualizations, and dashboards. In a matter of minutes you can start viewing audit event types, accounts, and commands.
Filebeat module assumes default log locations, unmodified file formats, and supported versions of the products generating the logs. See the documentation for more details.
Trusted, used, and loved by
Have uptime metrics? APM traces? Centralize it all in the Elastic Stack and use free and open Elastic Observability to enrich your analyses, lower operational costs, and simplify your architecture.