Deploy a hot-warm architecture for logging and observability use cases with Elasticsearch.
Watch video
Get an introduction to the Elastic Stack for log and metric data. Demo included.
Watch video
Explore modular trainings about logging fundamentals, shipping and visualizing logs, and more.
View training
New
7.6 brings log categorization to the Logs App, allowing users to see a trend view by grouping logs with similar messaging and formats.
With out-of-the-box support for common data sources and default dashboards to boot, the Elastic Stack is all about the it-just-works experience. Ship logs from Kubernetes, MySQL, and more. Index your data into Elasticsearch and visualize it all in Kibana in minutes. Skip ahead to get started with Elastic Logs. (And if you don't see the module you need, build it or leverage the community. Open source for the win!)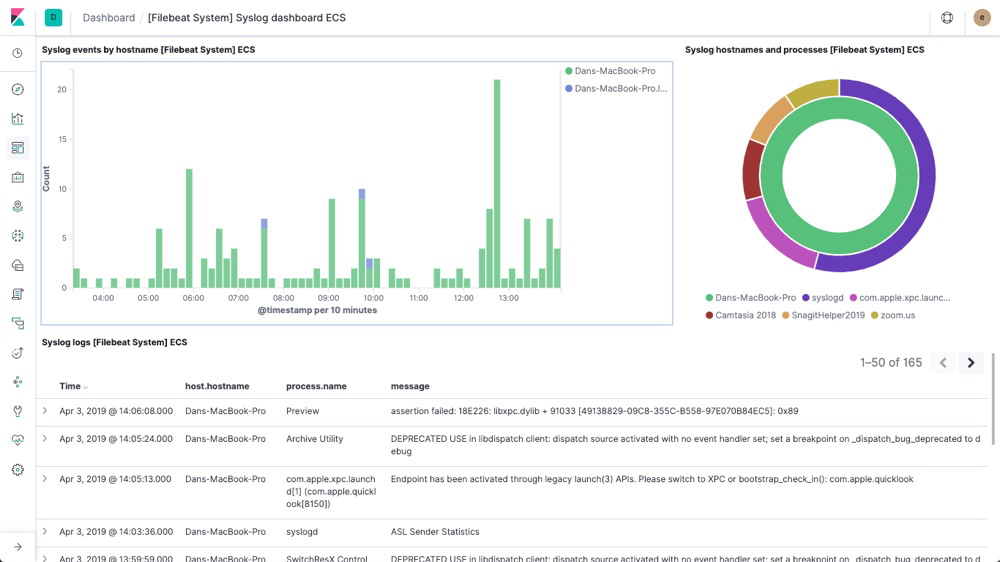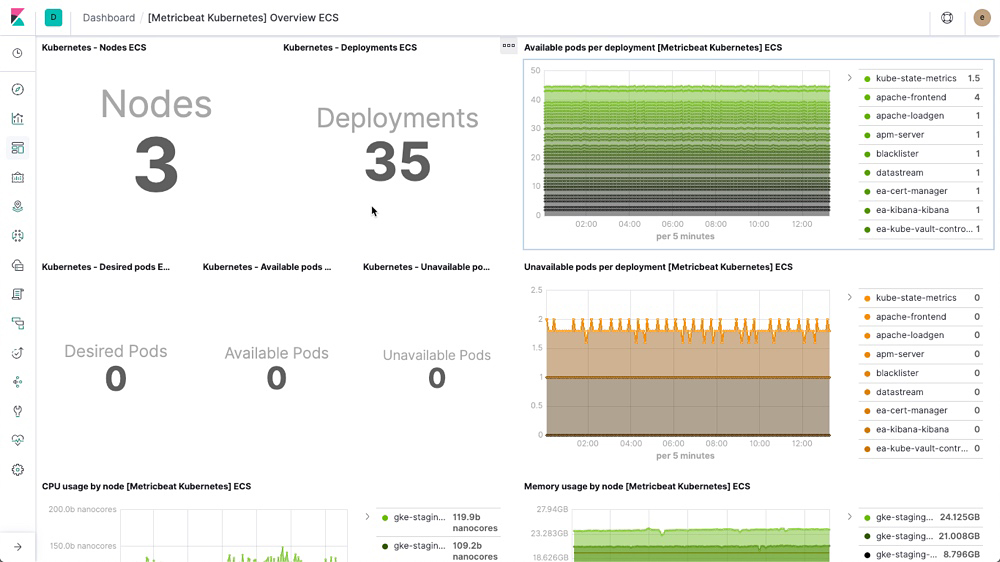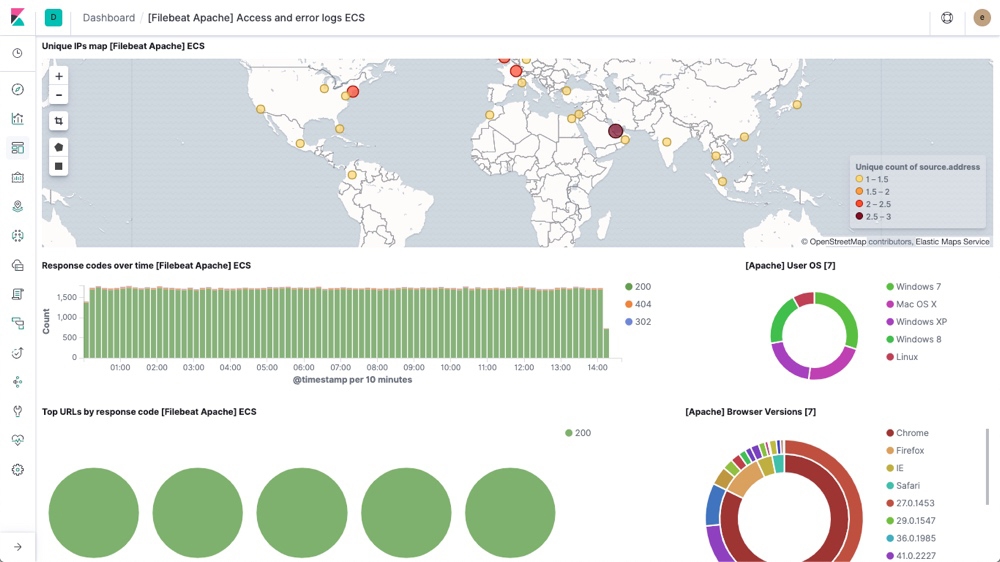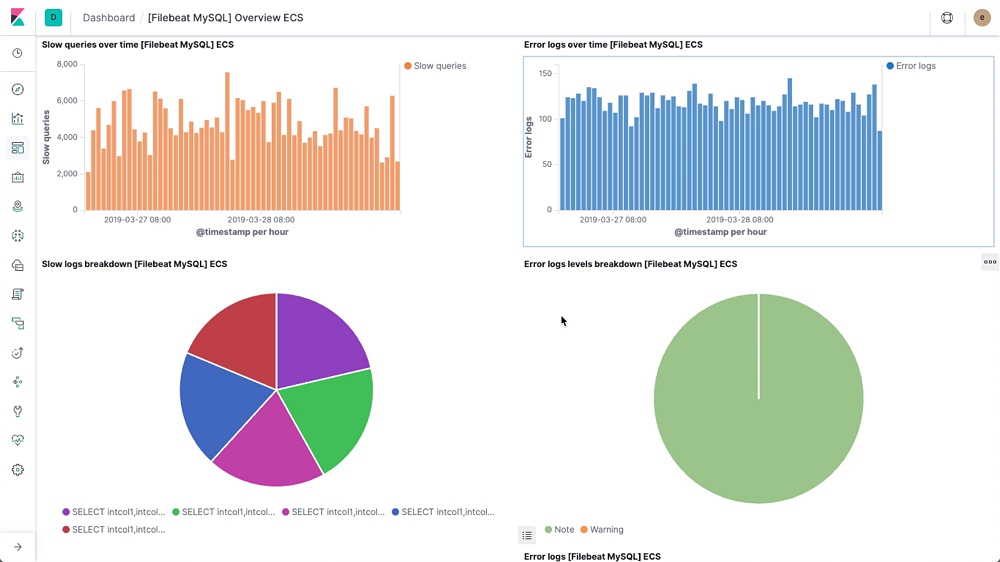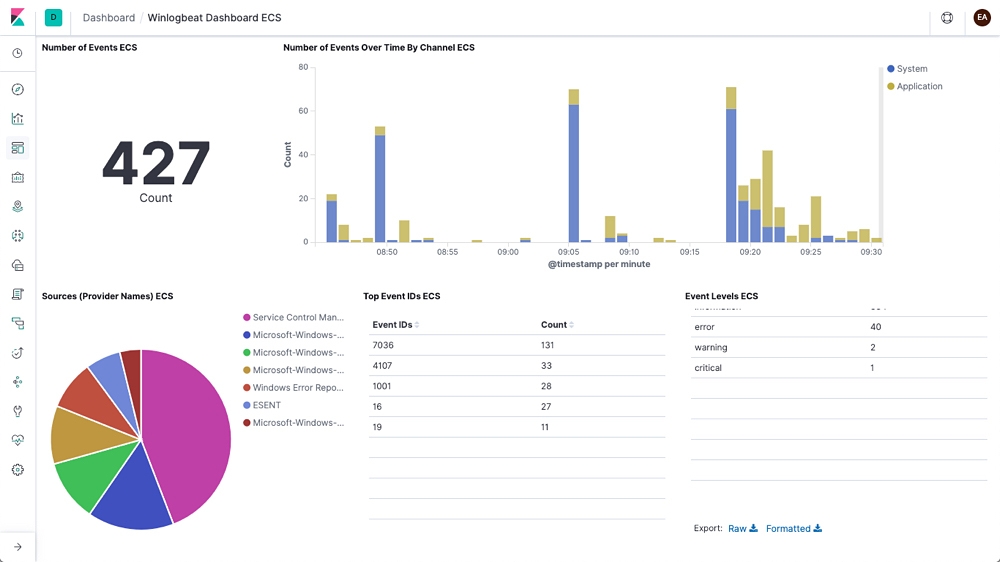 search...
hits
Other
search...
You shouldn't have to attend to every log message or transaction — just the ones that are important or noteworthy.
Elastic's machine learning features extend the Elastic Stack to automatically model the behavior of your Elasticsearch data and alert you on issues in real time.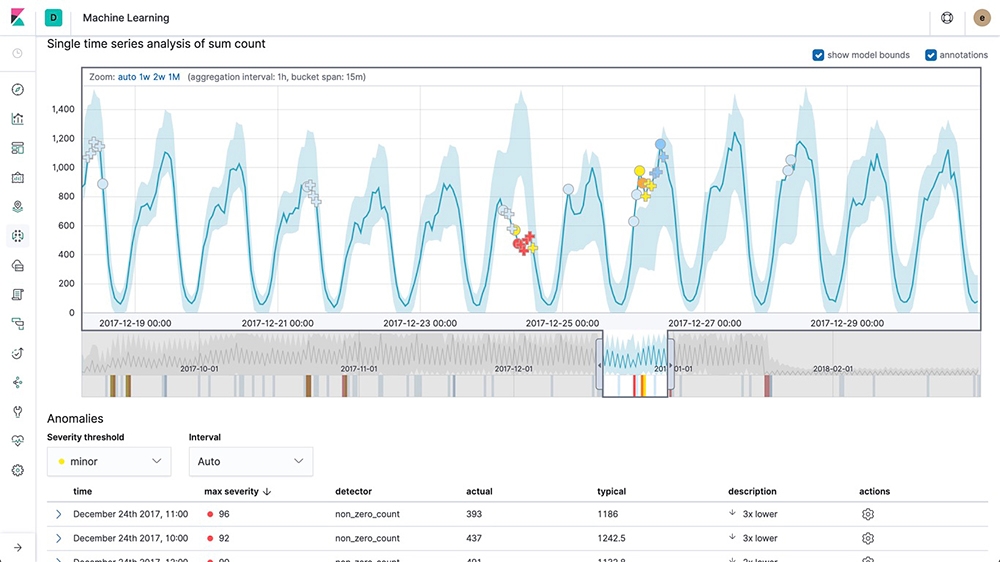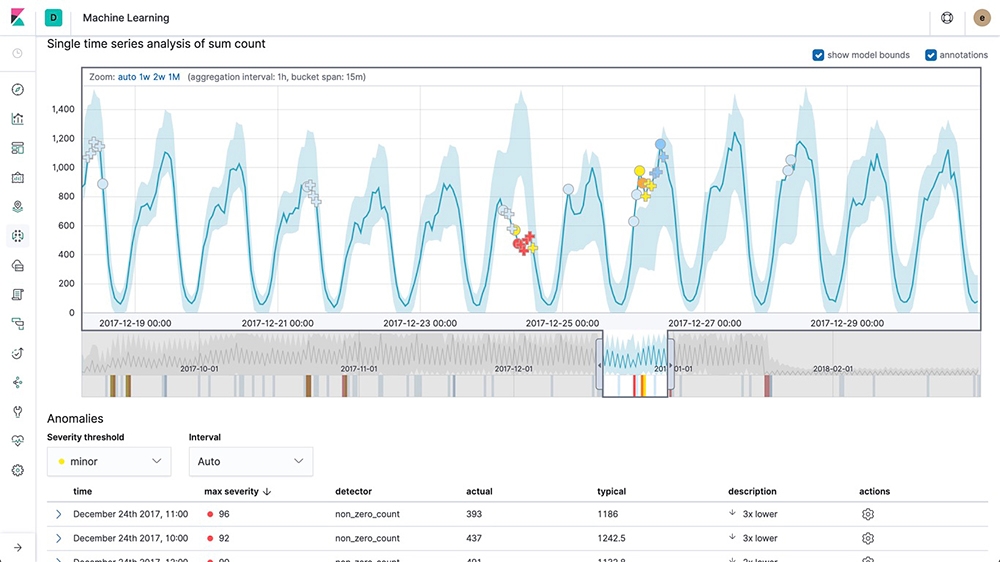 System
Apache 2
MySQL
Docker
Kubernetes
Windows Events
Your App
Filebeat created an index pattern in Kibana with defined fields, searches, visualizations, and dashboards. In a matter of minutes you can start viewing audit event types, accounts, and commands.
Filebeat module assumes default log locations, unmodified file formats, and supported versions of the products generating the logs. See the documentation for more details.
At telecommunications giant Sprint, sysadmins used to comb through logs, run shell scripts, and grep for what they knew. Now, they use Elastic to quickly troubleshoot performance issues, improve customer satisfaction, simplify B2B relationships, and streamline retail systems.
Trusted, used, and loved by