Whether you consume App Search from Elastic or from Swiftype, you're getting a set of robust APIs and unprecedented relevance controls to deliver amazing search experiences. But what if you could have that same powerful set of search tools, only better, faster, more flexible, and still built on the powerful, scalable foundation of Elasticsearch? We'd like to invite you to migrate your Swiftype App Search deployment over to App Search on Elastic Cloud. By doing so, you'll get a host of benefits that will help future-proof your search experiences and let you enjoy all the new development taking place in Elastic Cloud.
First, a little background. Swiftype joined forces with Elastic three years ago. We soon began the process of taking the standalone Swiftype App Search product and making it available on Elastic Cloud. Earlier in 2020, we announced the general availability App Search into Elastic Cloud in Elastic Cloud, making it available on all of our 40+ cloud regions across the globe, rather than just the single region of Swiftype App Search.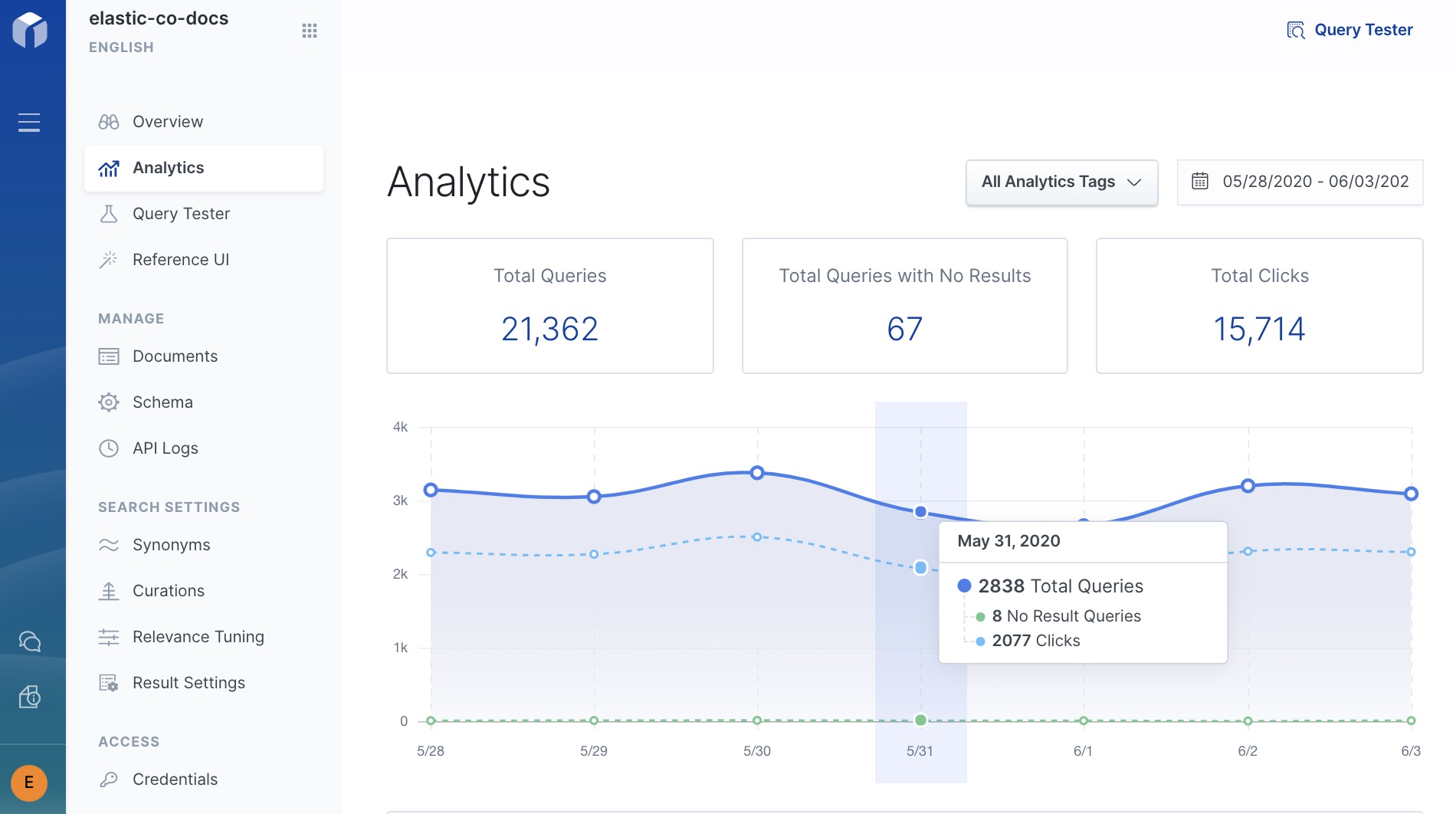 Why make the move?
The end of life for Swiftype App Search is April 2023, but there are plenty of compelling reasons to migrate to Elastic Cloud sooner rather than later. To name just a few, you can count on improved speed and performance, all new feature development, and simpler pricing.
Please note, though, that it's business as usual for Swiftype Site Search. The end of life impacts Swiftype App Search only.   
Faster performance, plus data locality
One of the big differences you'll see is with performance. Elastic Cloud is available in 40+ regions (and growing) on Google Cloud, Microsoft Azure, and AWS. So you'll always enjoy the reduced latency and data sovereignty that accompanies keeping your data close by.
HappyFresh, the premier grocery shopping and delivery platform in Indonesia, Malaysia, and Thailand, had this to say:
"App Search on Elastic Cloud allowed us to better serve our customers with faster response times, enhance overall performance, and ensure reliability of our services… and increased our flexibility and scalability, and enabled our search function to handle the drastic increase in site traffic."
– Fajar Budiprasetyo, CTO, HappyFresh
See how App Search on Elastic Cloud helped HappyFresh thrive during the early stages of the COVID-19 pandemic, when they experienced a 10x increase in web traffic and a 3x increase in search traffic, while at the same time boasting a 2x decrease in search latency.
Easier log and analytics management
App Search on Elastic Cloud inherits index lifecycle management (ILM) from the Elastic Stack to automatically manage logs and analytics retention. Logs and analytics are now cycled by default with ILM. Users can also change how long logs and analytics are retained with existing Elastic Stack tools, like the Kibana ILM policy management tool. 
More flexibility and scalability 
In traditional hosted search experiences where you have multiple users on the same server, customized deployments can lead to performance degradation for everyone else. Because of this "noisy neighbor" problem, heavy defaults with little configurability are typically put in place.

With App Search on Elastic Cloud, you can configure default limits — on analytics history, API logs, and number of fields and synonyms, to name a few — to meet your needs. And, more importantly, your performance isn't impacted by other users.
Future features
The pace of innovation at Elastic is rapid. With numerous new releases each year, the Elastic Cloud feature set is always growing and ever improving. A tighter connection to the fast-growing Elastic Stack unlocks a lot of potential improvements in App Search's future: We have a lot of new developments and performance improvements planned for App Search on Elastic Cloud. (These new features will of course come to the self-managed version of App Search as well.) So by migrating, you'll ensure that your search experiences will always include all the latest updates. 
Simple, transparent pricing for easy scaling  
A hallmark of Elastic Cloud is our transparent, resource-based pricing across all of our solutions. We don't employ limiting pricing based on per-query, per-user, per-index combinations. Instead, you can flexibly scale up (or down) whenever the need arises. You'll also know that you'll be paying only for the resources (RAM, disk space) you use, without feeling boxed in by restrictive pricing models you'll see elsewhere.
New horizons, with full access to the entire Elastic Stack
Migrating to Elastic Cloud opens a lot of new doors. All of the Elastic solutions — Enterprise Search (which is made up of our App Search and Workplace Search products), Observability, and Security — are all built on the same stack. So if you want to explore other use cases, such as logging, metrics, or security, they're all accessible to you in Elastic Cloud.
More information and next steps
To help you learn more, we've also put together a webinar that highlights all the benefits of migrating to App Search on Elastic Cloud, including a walkthrough of the process.
You can also reference our documentation for step-by-step migration instructions, or start up a conversation in our App Search forum.
If you'd like to try out App Search on Elastic Cloud, you can always start up a free trial. 
To recap, here are the future plans for Swiftype App Search (note that Swiftype Site Search will continue unaffected):
Signups on swiftype.com will be shut off soon
Planned end-of-life scheduled for early 2023