We're excited to announce that Elastic Enterprise Search is now available on Elastic Cloud. Simply sign up for a free Elastic Cloud account and you can be up and running in a matter of minutes. 
The Elastic Enterprise Search solution encompasses both our Workplace Search and App Search products — a comprehensive package of search tools that dramatically simplifies the process of creating enterprise-grade search experiences for consumers, users, and teammates alike. 
Elastic App Search helps shape the wealth of data across your websites and applications into the search and discovery experience your users and customers have come to expect over the last decade. Best of all, it's simple to implement, with all the tools you need to create natural, modern search: refined APIs, well-maintained clients, pretuned (and easily adjustable) relevance controls, and robust user behavior analytics.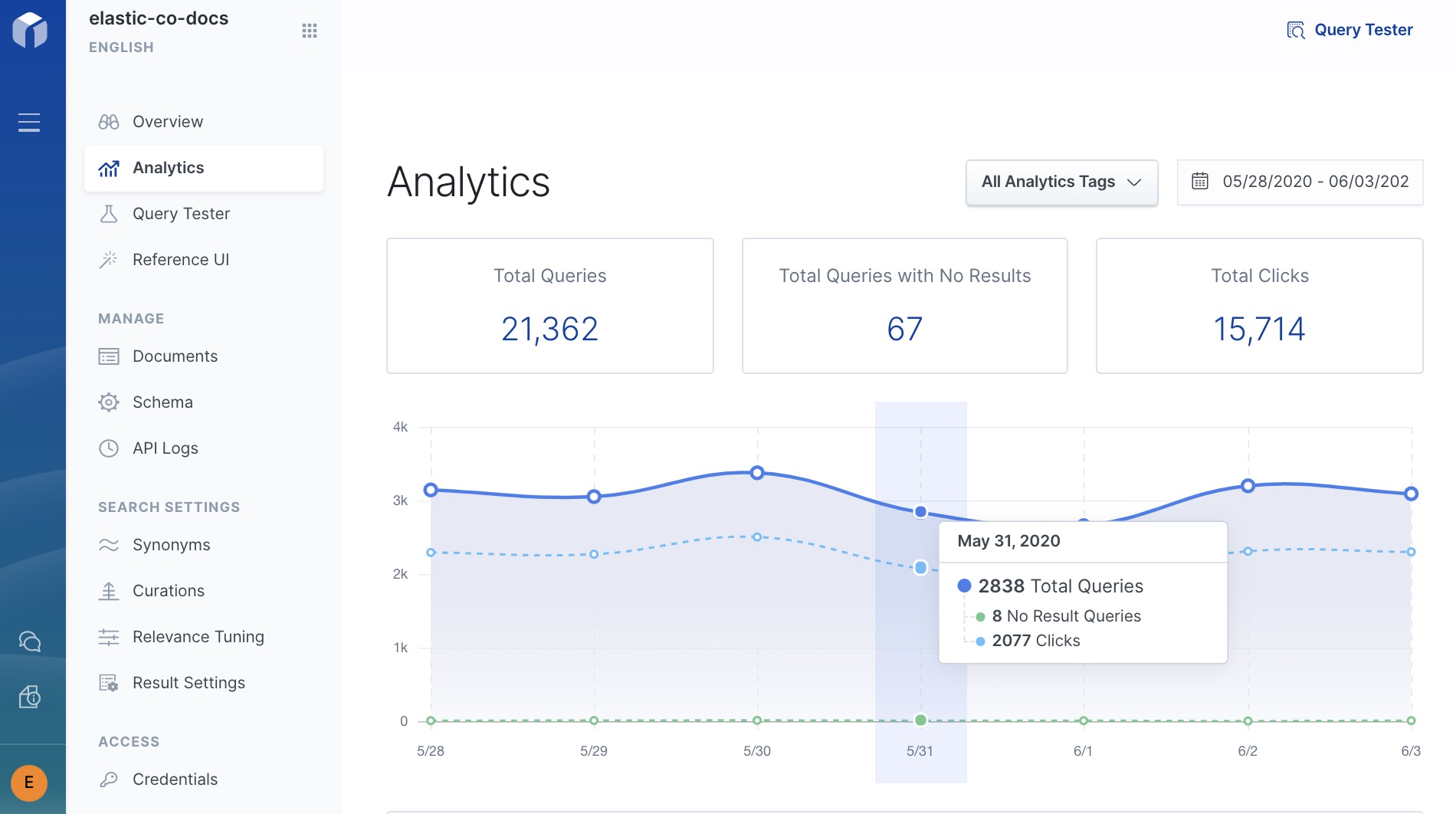 With Elastic Workplace Search, you can equip your teams with a single, secure, and personal search experience, unifying content across all your organization's critical productivity, collaboration, and storage tools. Workplace Search comes packed with prebuilt content integrations for Google Drive, Microsoft 365, Salesforce, and GitHub — to name a few — so all those docs, worksheets, PDFs, slides, and tickets that have an annoying tendency to scatter (and silo) across teams become easily findable.
Deployment flexibility
This release marks the first time that Elastic Workplace Search has been deployable on Elastic Cloud, following the release of a downloadable version in general availability last month. With just a few clicks, businesses and teams can now deploy an instance of Workplace Search (and App Search) anywhere Elastic Cloud is available — 35+ geographic regions (and counting) across Microsoft Azure, Google Cloud, and Amazon Web Services (AWS) — and enjoy the incredible operational stability and scalability of Elastic's cloud-hosted infrastructure. Looking to manage your Elastic Enterprise Search solution deployment? You can always download and run it on your very own infrastructure.
Customer-first pricing
With the Elastic Cloud resource-based pricing model, you pay only for the resources you consume (RAM, disk, CPU). Not only does this model make it easier for you to scale your deployment — up or down — it's much simpler than the complex maze of per-query, per-user, per-connector, and per-document pricing setups you see elsewhere.
Next steps
Elastic Enterprise Search has never been easier to deploy, scale, and manage alongside all of your Elastic Cloud deployments and use cases. So whether you are embarking on a journey to deploy your first cluster or your fiftieth, the power of Enterprise Search is just a simple click away, unlocking the full potential of your websites, mobile apps, and business.
Get started today by signing up for a free trial account on Elastic Cloud.