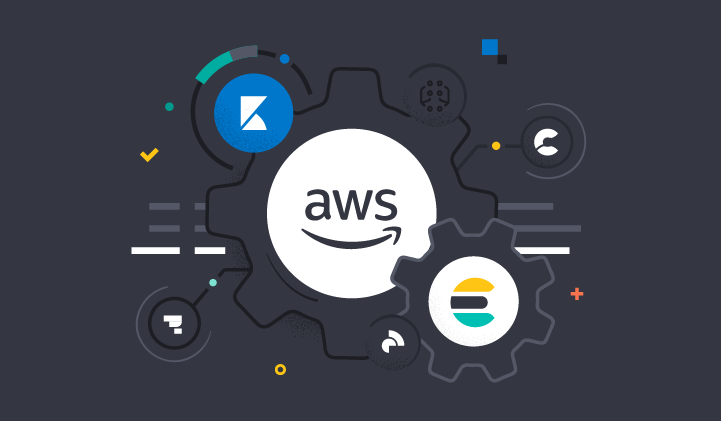 Elastic is excited to announce that we have achieved Amazon Web Services (AWS) Data and Analytics ISV Competency partner status. Elastic has worked with AWS to help customers to collect, store, govern, and analyze their AWS data at any scale. Leveraging the power of Elastic Enterprise Search, Observability, and Security solutions, Elastic delivers the resiliency, scalability, and cost-efficiency benefits required for data sets residing in your AWS environment.
Elastic helps you accelerate results that matter by leveraging data across all your workloads on AWS — whether you are enhancing customer and employee search experiences, keeping mission-critical applications running smoothly, or protecting against cyber threats.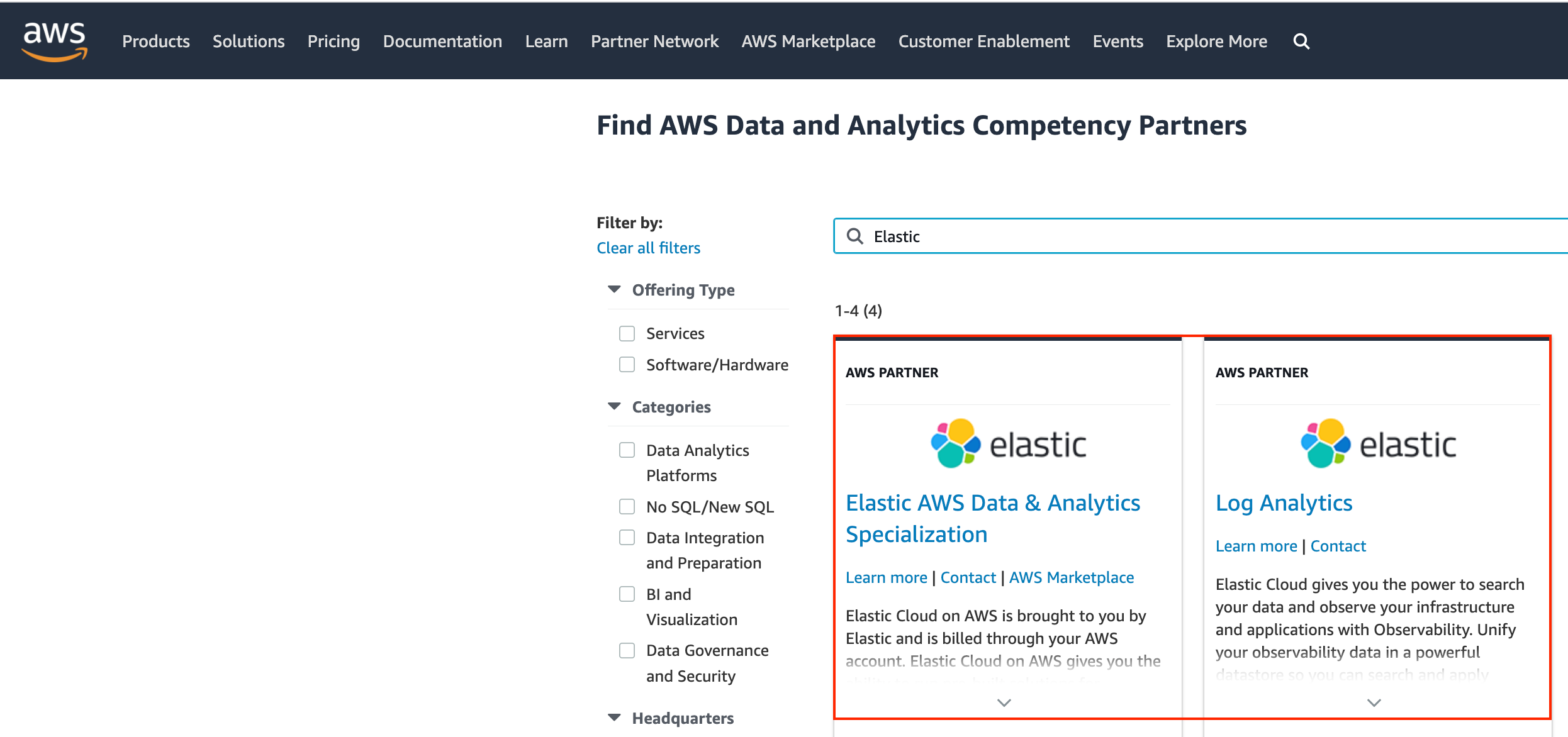 Elastic offers native integrations with popular AWS services allowing you to frictionlessly ship AWS logs, metrics, and events into Elastic without installing and managing software agents. Learn more about the latest integrations, and examples of common AWS services paired with Elastic Enterprise Search, Observability, and Security.
Leveraging a single platform and common schema, you can quickly and easily transform data into insights. Let's run through some of the benefits of running Elastic in your AWS environment by sharing examples from customers we've worked with — including these stories from Guidestar by Candid, OLX, Smarter City Solutions, and The Maryland Innovation and Security Institute.
Here are some ways that Elastic and AWS customers can get the most value out of their data:
Collect data seamlessly from popular AWS services leveraging out-of-the-box integrations.
Collect any data from any service with Elastic Agent and Elastic serverless forwarder.
Experience more relevant and faster search results to increase user engagement.
Set alarms for resource utilization, application performance, and operational health with Elastic's prebuilt AWS services dashboards or build custom dashboards with Kibana Lens.
Analyze endless log data with a high-speed search function and improved operational efficiency.
Achieve quick troubleshooting, reduction of operational load, mean time to detect (MTTD), and mean time to resolution (MTTR).
Monitor and protect data with search-powered observability and security solutions.
Collect and analyze AWS Services logs — including security audits and access logs — to help understand AWS access and usage patterns to detect anomalies with unsupervised machine learning that saves time by reducing false positives.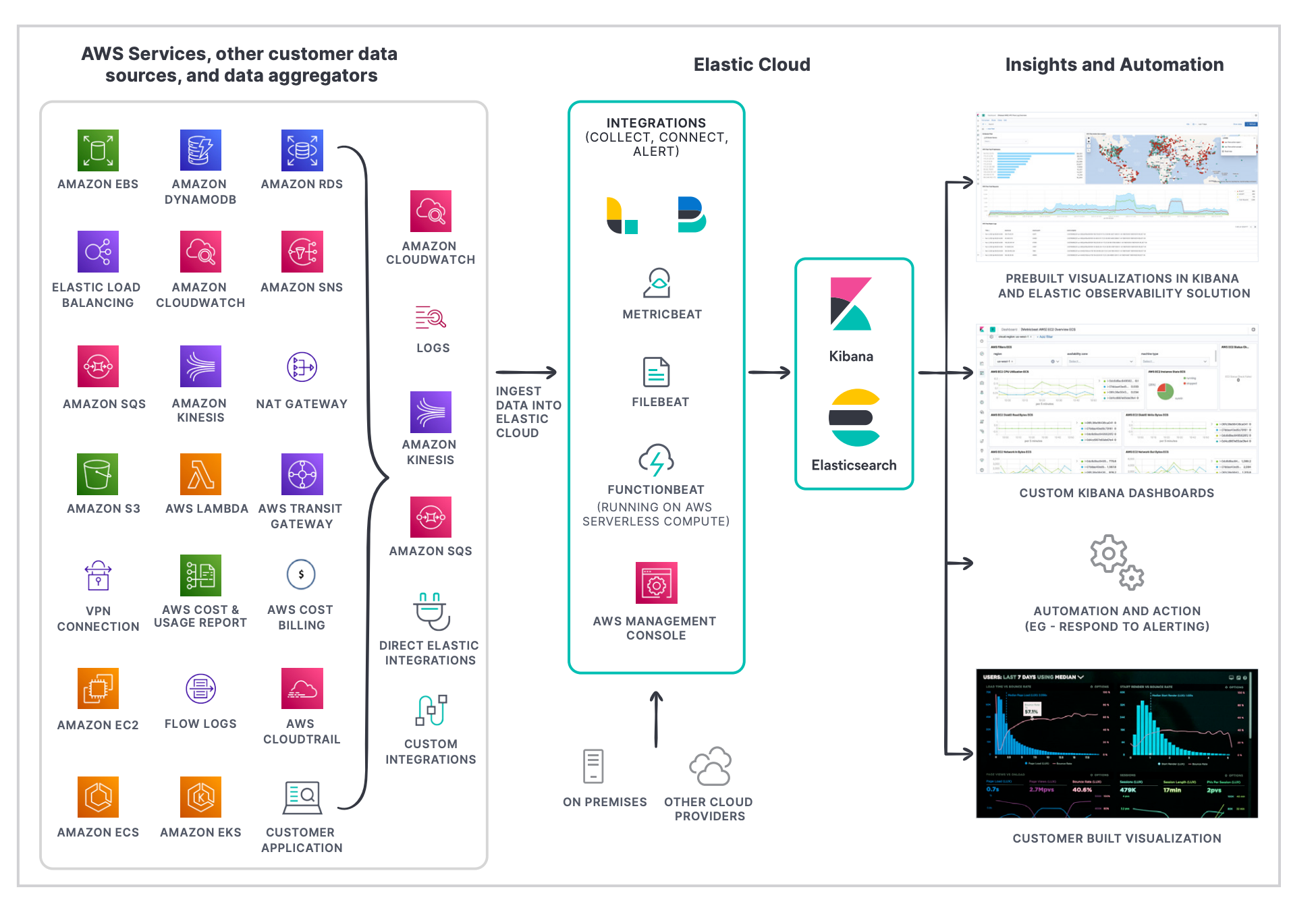 Search, solve and succeed with Elastic Cloud on AWS
Ready to transform endless amounts of data into endless possibilities? Elastic's search-powered solutions can get you there. Start a 7-day free trial by signing up via the AWS Marketplace.

The release and timing of any features or functionality described in this post remain at Elastic's sole discretion. Any features or functionality not currently available may not be delivered on time or at all.