We all want to work for a company where we fit in. That's why Elastic built a Source Code that encourages all to come as they are. In the Someone Like Me blog series we highlight Elasticians who have a unique story — one, perhaps, just as unique as yours.
In this edition we meet Kelly Costa, Regional Marketing Manager for Latin America, who tells us a bit about getting out of your comfort zone and the importance of finding work where your accent is an asset.
How long have you been with Elastic?
I've been working at Elastic for over two and a half years now. I joined Elastic as a sales development representative (SDR) and progressed to a senior SDR position before becoming the regional marketing manager for Latin America.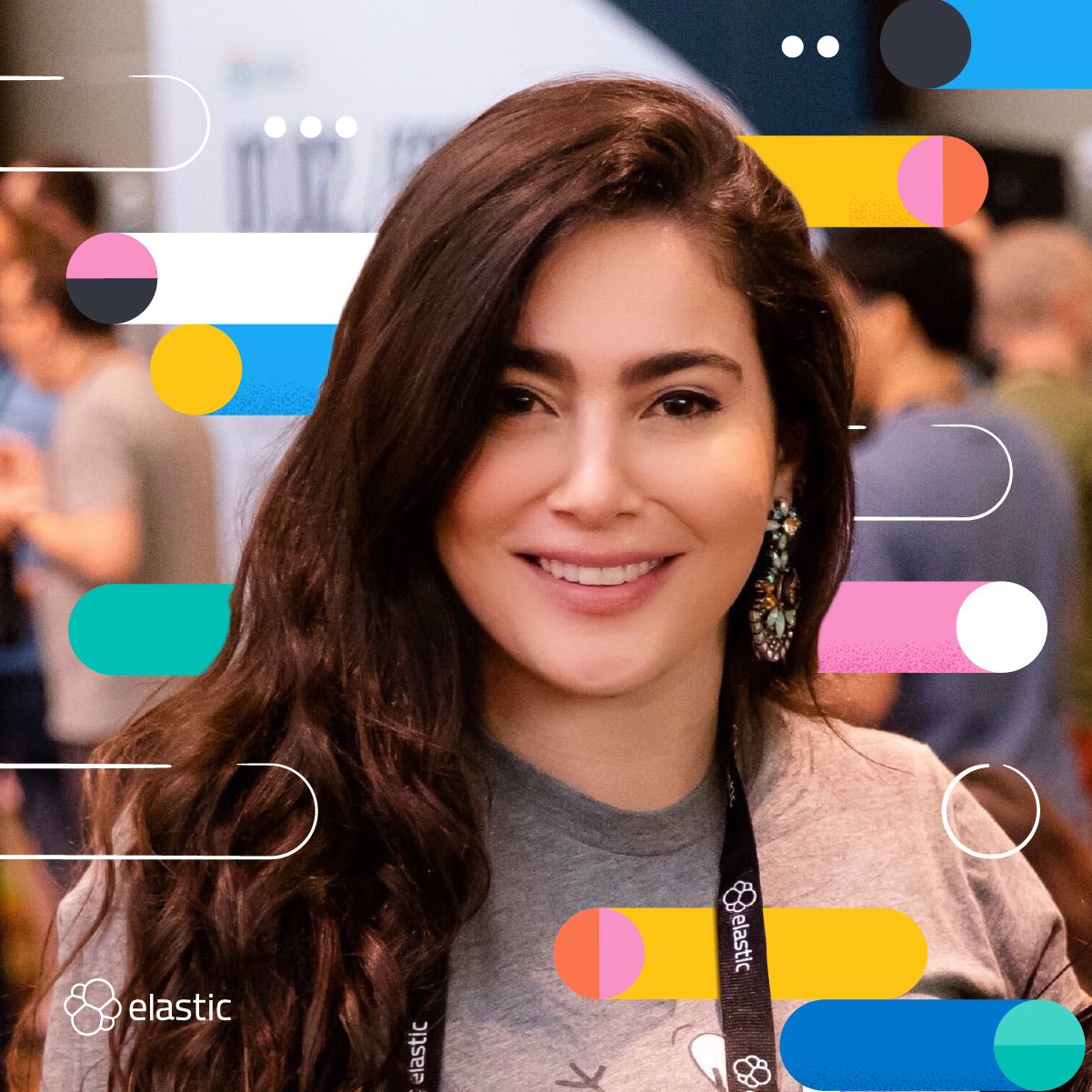 Where are you located?
I'm originally from Brazil, and now based in Chicago.
What do you do for fun?
I love reading, watching movies, enjoying music, traveling, playing video games and listening to podcasts about the Brazilian government and economy. I'm very eclectic and interested in a lot of different things.
I also like to record videos about Elastic for my LinkedIn, showing our regional use cases. I generally do that on the weekends, when I have time to plan and record the videos.
What did you want to be when you were growing up?
I always wanted to work in the legal field, and I knew I was going to be a lawyer. But I was also very interested in technology and games.
What attracted you to Elastic and a move to marketing?
I worked as a lawyer for a while in Brazil before moving into marketing. My first job in the United States was as an international analyst. That meant looking for experts in Brazil, assessing client research needs, and developing outreach strategies to approach relevant subject-matter experts. This company didn't have a lot of immigrants working there — we were a small group that felt separate from the rest of the employees. I knew that it was important that wherever I went for my next job, that I would choose a company where they see immigrants fitting into the company.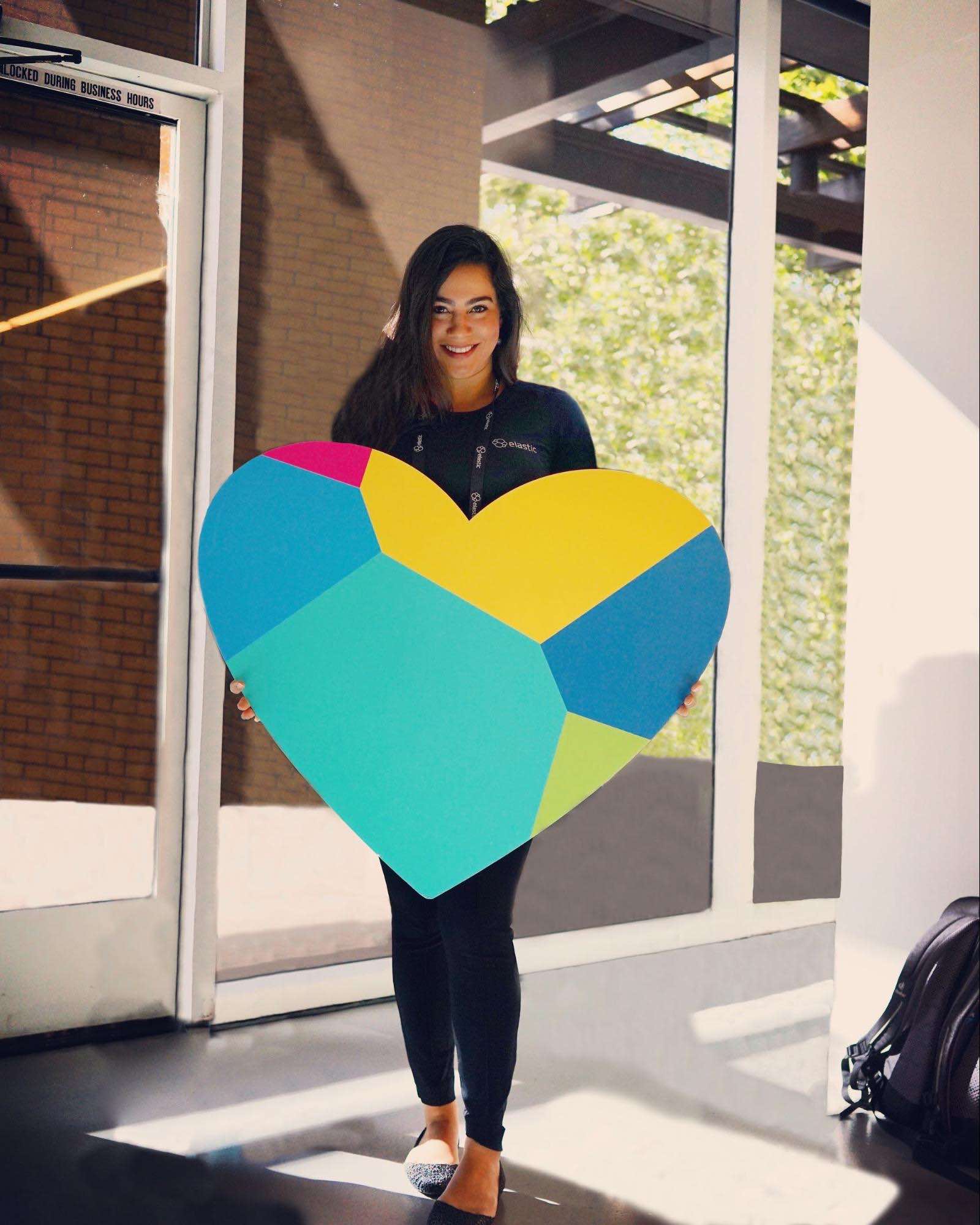 Seeing that Elastic treated accents as an asset — that was something so different to me, and really attractive. As for getting into marketing, I saw the possibilities for growth by starting out as an SDR, which is an entry-level position. I embraced this as the opportunity of a lifetime — to learn, teach, grow, network, and take ownership of my territory. Being in that kind of environment meant that I could learn more about Elastic and pursue a career within the company. I was also attracted to the team because during the interviews I could see that everybody loved to work at Elastic and they made me feel very comfortable during the hiring process.
Do you have advice for someone who is in an entry-level position, like an SDR, who wants to gain new opportunities?
Do more, and get out of your comfort zone. Use this opportunity as a chance to learn more about other teams and what they do. Gaining more experience and networking will give you a better vision of what you would like to do next. We have people from my team that went to the sales team, support, solutions architect, cloud… The options for you are infinite. We don't have space for micromanagement at Elastic. With that, people are free to innovate and develop by being themselves.
How did your background, which is very different from a technical background, prepare you for this role?
I think being a lawyer helped me learn how to lead with process, and in doing so, understand how to deal with people. Being an analyst meant having to call 30 people a day and learning how to relate to them. Those experiences helped me when I became an SDR. As an SDR, we're there to help our users. We have a personal relationship with them and when they need something, they come to us because they feel comfortable with their SDR. It's an SDR's job to help users realize their goals and succeed in their project.
Was there a particular part of the Source Code that attracted you during the interview process?
I was very attracted by the Source Code, especially the "01.02, /FORMAT", showing that Elastic understands that Elasticians have different languages, perspectives, and cultures. Also, the open source roots behind it resonated with me personally. A lot of people asked me during the interview if I knew what open source was — because knowing it and the ethos behind it was important. And it is! It's incredible that our company gives away such great products for free. People are using Elastic products for so many different use cases: water recycling, studying DNA, cancer research, and beyond. It's really incredible to see our products and solutions impacting people's lives.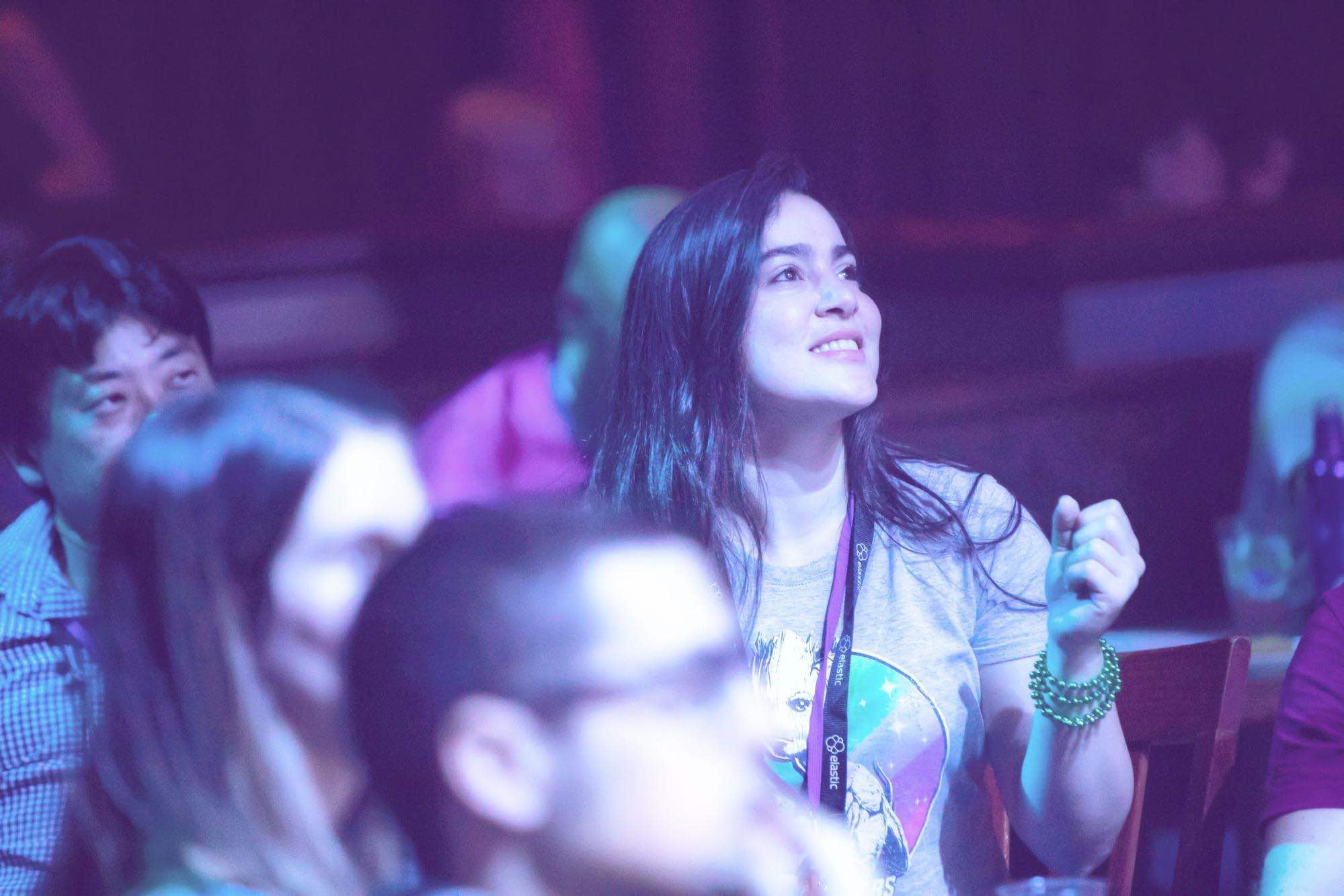 What would you say to people who are nervous to apply at Elastic, maybe because they feel that they won't fit in?
I think the reason that we are so innovative as a company is because we have such diverse teams, with all sorts of people from different backgrounds and experiences.
When I applied, I was a bit worried about being a woman in tech and trying to sell tech products. When I joined Elastic I was reassured — there were already a lot of women on the team. Women are also equally represented in leadership positions, which made me feel very comfortable. When I got the promotion into the management role, I knew that I was being valued for being myself!
Even though English is not my first language my coworkers always make me feel accepted. It's not an issue, and it's not going to affect my career in any way — which is very different from my previous job here in the US. The company culture at Elastic is supportive and celebrates that we all have different backgrounds. Seeing managers and even leaders like Shay, all with accents — I feel very welcomed and embraced.
Elastic gave me the power to empower myself!
Are you interested in joining a company with a source code to live by? We're hiring. Check out our open roles today!