Provision, manage, and monitor Elasticsearch and Kibana at any scale, on any infrastructure, while managing everything from a single console.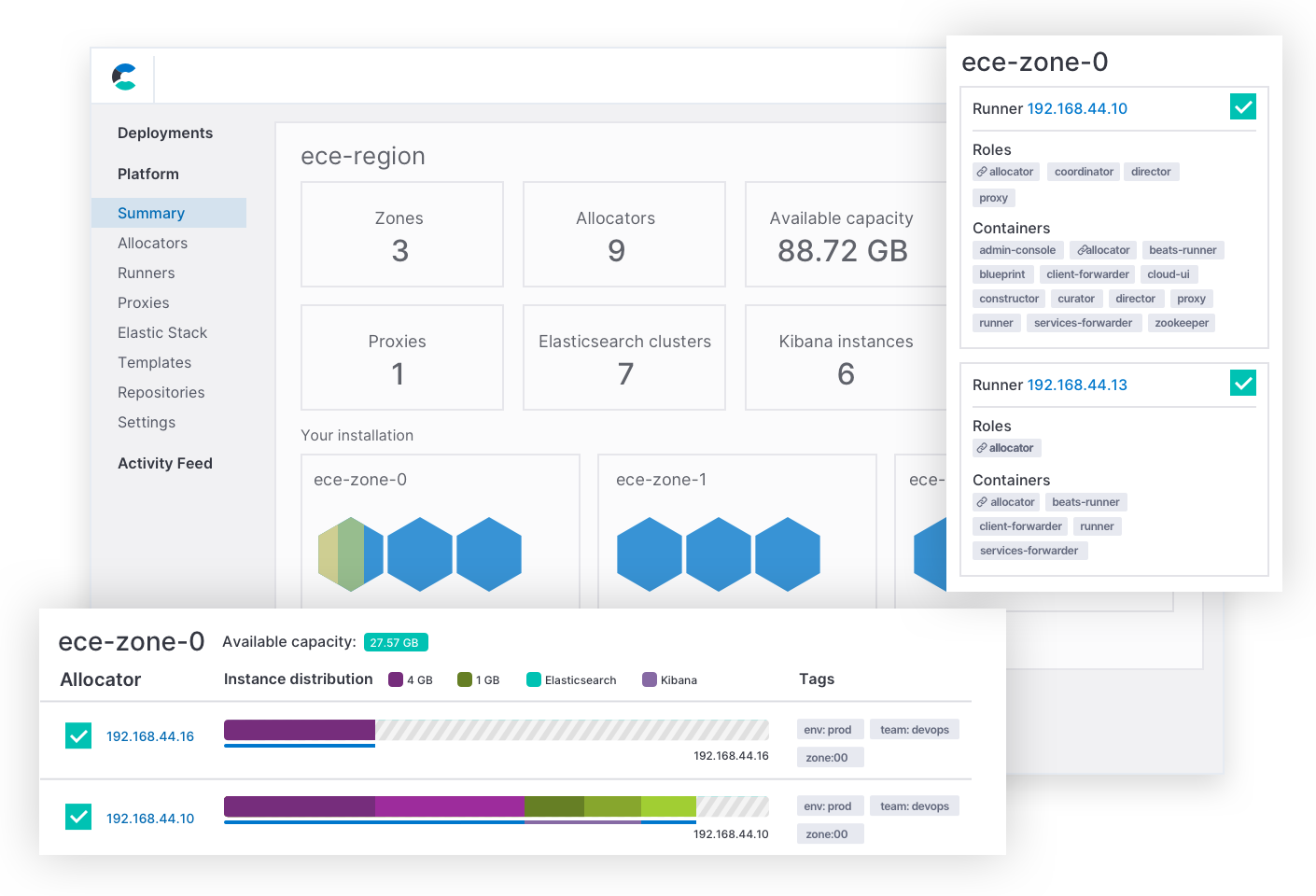 Deploy Elasticsearch and Kibana on Kubernetes with Elastic Cloud on Kubernetes.
Learn more
Take a deep dive into the latest features of Elastic Cloud Enterprise.
Watch video
Learn the fundamental skills for installing and administering Elastic Cloud Enterprise.
View training
Operational Flexibility
Streamline scaling, securing, upgrading, and backing up across all of your Elastic deployments from a centralized console. Or automate your tasks using our APIs or CLI. Create local users or integrate with your identity provider to assign roles to users and teams.
Oh, and it's the same software we use to manage thousands of clusters on Elastic Cloud.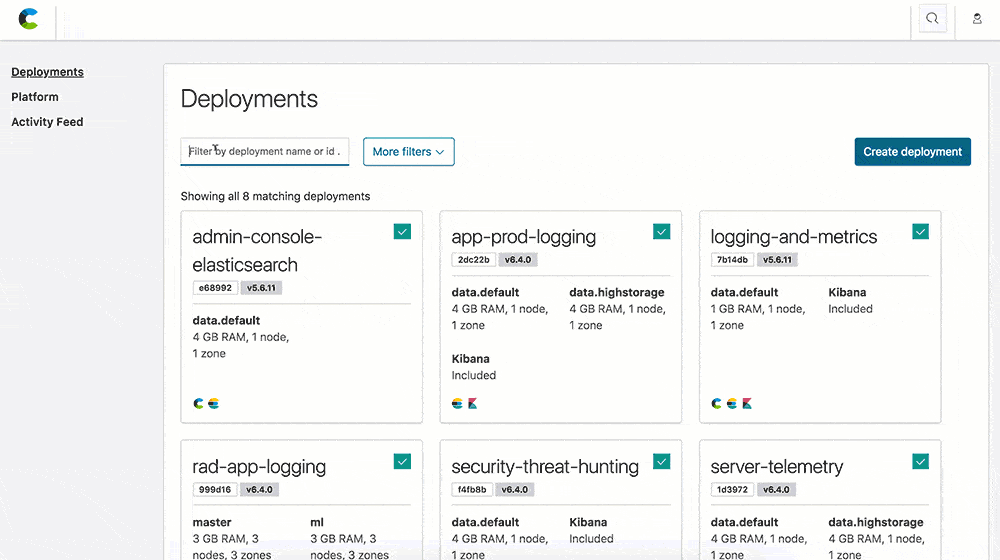 Allocate
Tag your resources and then configure instances to deploy to the right host using tag filters. Isolate deployments and control which use cases and teams deploy to each host. Then maximize your resources with advanced scheduling algorithms like a zen master.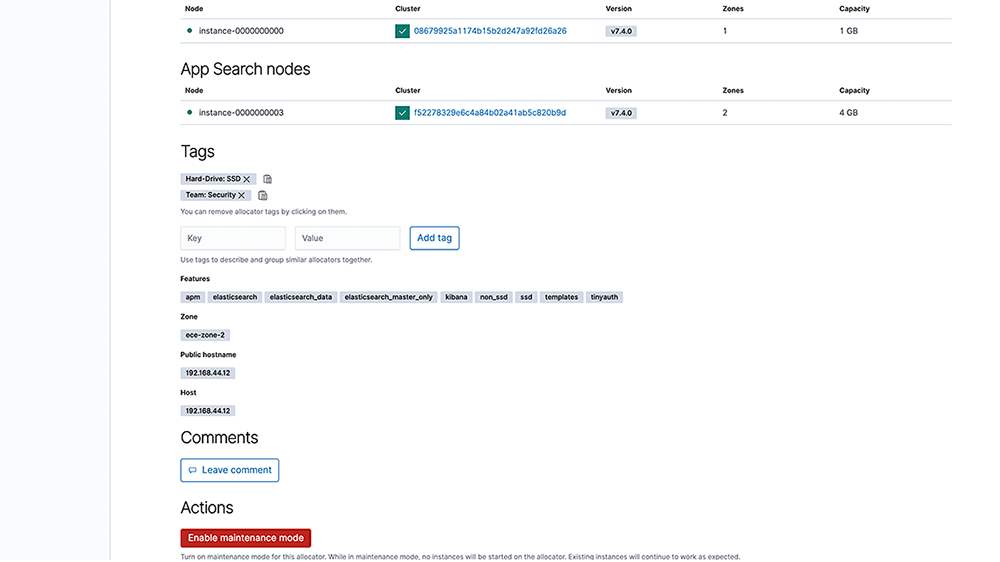 Easily deploy security features like authentication, role-based access control, encryption, and SAML. Activate alerting to receive notifications, monitoring to optimize performance, reporting to keep others in the loop, and more, all with powerful Elastic features.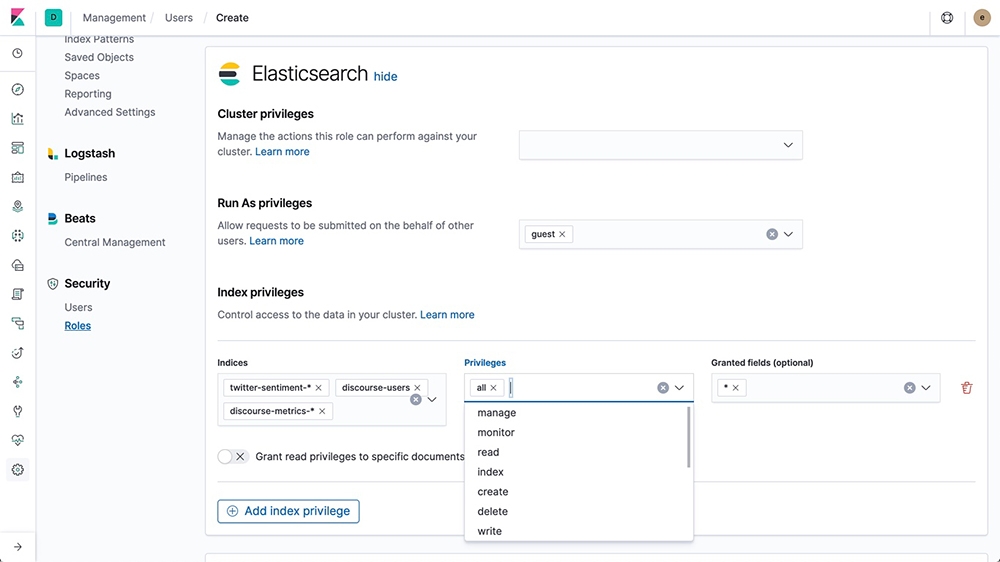 Trusted, used, and loved by