With Elastic, Equinox replaced multiple observability solutions with a unified platform that significantly reduces running costs.
With clearer oversight of its observability framework, Equinox improved logging hygiene and halved log ingestion through Elastic.
Equinox Group sharpens its competitive edge by replacing siloed observability solutions with 'single pane of glass' that brings data insights to a wide internal audience.
From wearable devices to virtual workouts, technology has transformed fitness over the past decade. Equinox Group, a luxury fitness company which includes Equinox and SoulCycle, stands at the forefront of this revolution. It has more than 100 locations in major cities in the U.S., as well as London, Toronto, and Vancouver.
Equinox members enjoy a range of benefits including sophisticated apps and software. Customers can use the Equinox+ app to check into the club and book from a wide range of group fitness and Pilates classes.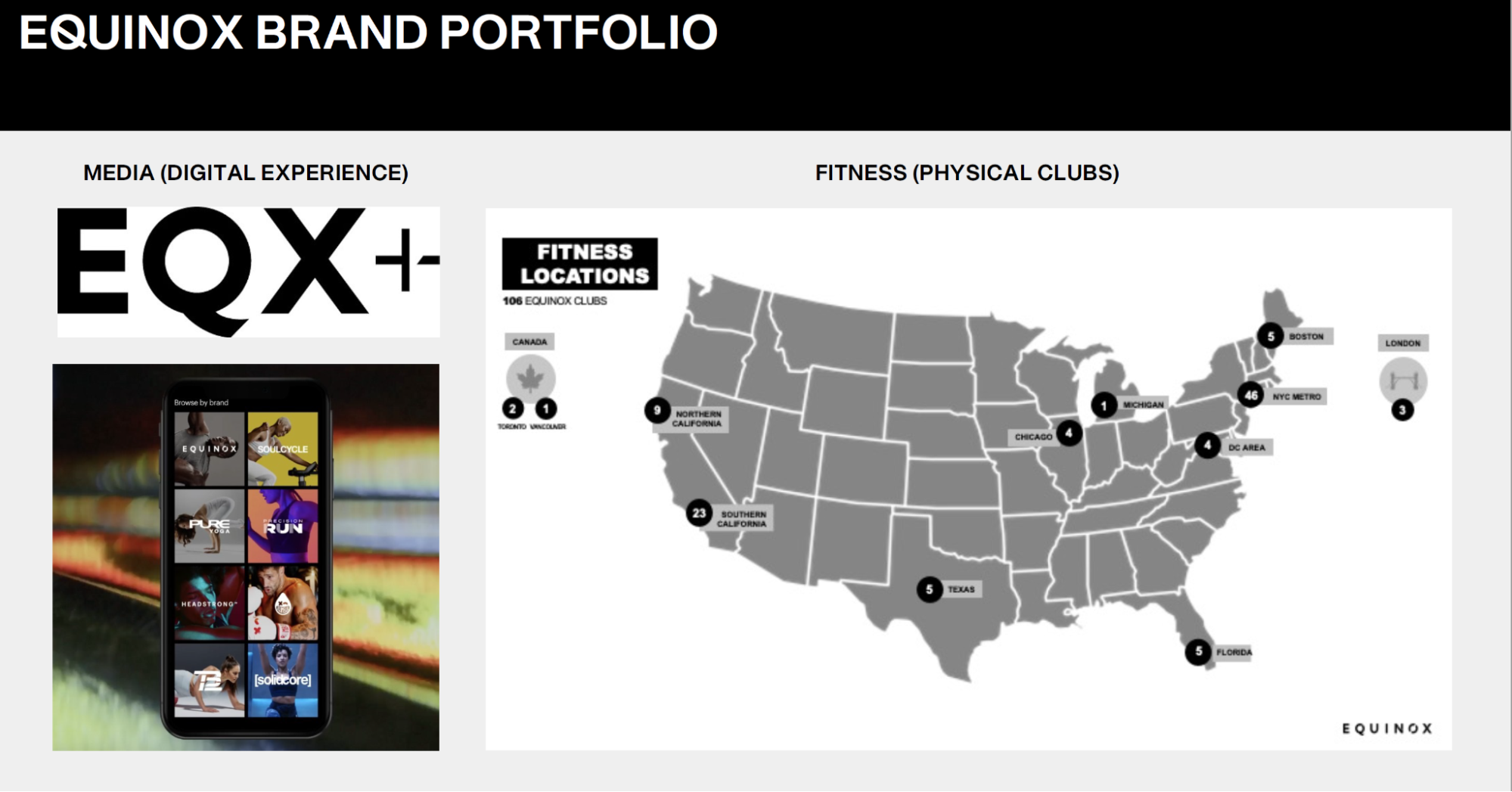 These cutting-edge apps run on an equally advanced cloud infrastructure maintained by the Equinox Platform Engineering Team. "The member experience is everything," says Joel Miller, Head of Platform Engineering at Equinox. "We ensure that our cloud environment is optimized for customers, as well as internal teams from software development to marketing."
Prior to this project, the organization was using multiple observability tools to gather data and monitor the health of its systems. "There were three solutions for logging and application performance managed in individual silos," Miller said. Cost was also an issue. "Expensive licensing and ingest quotas for these tools made broader adoption and usage a non-starter."
Miller believed that extending data insights to other teams would improve overall performance and innovation in the highly competitive fitness market. "Our aim was to create a 'single pane of glass' for anyone in the company to consume the data, metrics, and logs they need," he says.
The team selected Elastic Observability after a series of pilots proved compatibility with the existing Equinox technology stack. "Elastic APM supports all of our software frameworks including Python, Java, JavaScript, and .NET," says Miller. He was also impressed by the openness of Elastic Cloud which is compatible across any cloud environment. The majority of Equinox runs on AWS but it also utilizes Microsoft Azure. "Elastic Cloud is extremely easy to set up. We tell the system what we want, and the provisioning of the server-side clusters are taken care of automatically," says Miller.
It took about three months to roll out Elastic across approximately 200 microservices. Although most of the deployment was managed by the Platform Engineering team, the team also drew on the expertise of Elastic Professional Services at critical stages in the project. "When we were scaling out the platform, our Elastic solution architect helped to validate our proposals and speed up the process," Miller said.
Following a period of fine-tuning and testing with a group of early adopters, the Equinox Platform Engineering Team launched Elastic for general availability in May 2022. Shortly after, the previous vendor contracts were canceled.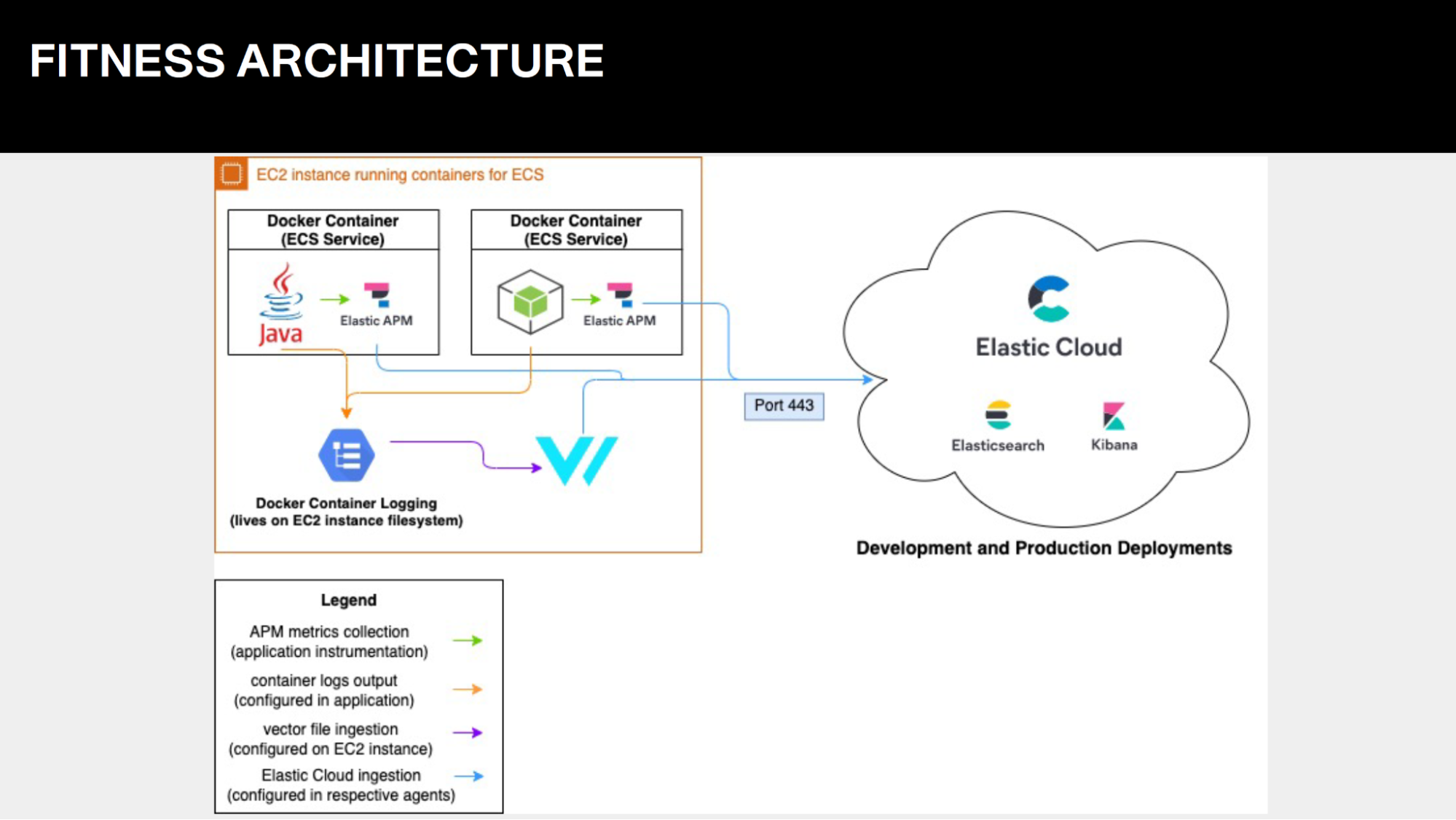 Miller's first goal was to put data in the hands of the people who need it most. "Since deployment, we've seen a 400% increase in observability users. Elastic's billing model, based on usage and users, is much more affordable for a wider audience," he says.
Getting users onto Elastic is incredibly straightforward. We just give folks a secure login and let them explore the possibilities. Being able to democratize the use of data across the business is a dream come true.
– Joel Miller, Head of Platform Engineering at Equinox
Elastic running on the cloud has reduced observability operational expenditure by 80%. "Elastic gives us the best of both worlds, providing a state-of-the-art observability solution while significantly lowering our costs," says Miller.
The new observability platform has also boosted collaboration between teams as they work to solve system issues. "I love how Elastic enables product engineers in different teams to work more closely and effectively because they're looking at the same data," says Miller.
Now that everyone is speaking the same data language, Equinox is catching and eliminating bugs much faster than before. "Thanks to Elastic, we have cut the time to deploy fixes by up to 50%," he says.
A unified observability solution has also enabled Miller and his team to improve logging hygiene and reduce ingestion by 50%. "In some cases, users were logging every cache call or defaulting to debug logging that generates massive amounts of data. We used Kibana dashboards to identify heavy users and helped them to reduce logging to sensible levels," he says.
Together, these advances help keep Equinox at the forefront of the luxury fitness sector amid a return to pre-pandemic activity levels. Four months after the Elastic deployment, monthly membership sales hit an all-time high.
Miller, meanwhile, is focused on the future. "Over the years that I've worked with Elastic, I've been impressed by how quickly it has matured and the frequency of new releases and features. It gives us a secure platform to build our cloud infrastructure in the coming months and years," he says.
Elastic helps increase our competitive advantage in the luxury gym sector. With real-time monitoring of both our services and infrastructure, Equinox can provide more reliable, innovative services to our members, and attract new customers. It has been a game changer for us.
– Joel Miller, Head of Platform Engineering at Equinox