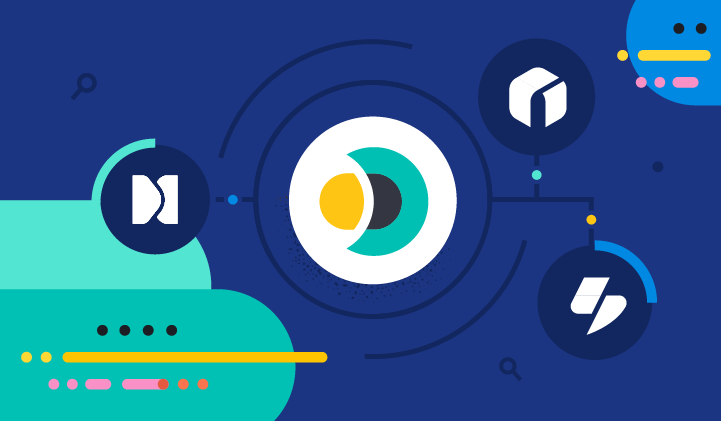 The 8.1 release of Elastic Enterprise Search features faster and more efficient content ingestion with the latest enhancements to the Elastic web crawler, with additional troubleshooting capabilities as well. This release also features the addition of SharePoint Server to our library of prebuilt connectors to enable aggregation of on-premises SharePoint Server content into Elastic for seamless search.
Elastic Enterprise Search is available on Elastic Cloud — the only hosted Elasticsearch offering to include all of the new features in this latest release. Users can also download the Elastic Stack and our cloud orchestration products, Elastic Cloud Enterprise and Elastic Cloud for Kubernetes, for a self-managed experience.
Enhance your crawling experience
Since the general availability of the Elastic web crawler in the 7.15 release, Enterprise Search customers have had the flexibility to effectively index their website content and enable search on top of it using a fleet of prebuilt tools, such as newly released adaptive relevance and precision tuning. Now in 8.1, we are excited to announce additional web crawler features that further enhance the crawling experience.
With this release, users gain the flexibility to narrow the scope of new crawls to specific domains. Executing this will allow those users to partially update documents pertaining to particular domains where data might update more frequently, providing more flexibility and speed to crawls.
Users can also take advantage of the rich set of APIs that enable users to properly triage issues that may arise during crawls. The crawler API has four troubleshooting-related endpoints, with the primary functions being:

Validating a given domain
Validating a given URL
Using the web crawler to extract content from the given URL
Tracing the recent history of a given URL
Search over on-premises SharePoint data
Support for indexing data residing in SharePoint Online instances has existed for some time now, inside of Workplace Search. Since Elastic Enterprise Search 7.15, users have been able to synchronize sites, documents, files, and other content types across your organization with a simple click. This connector, partnered with connectors for Microsoft OneDrive and Microsoft Office 365, provided a powerful content unification and discovery story for customers that are highly integrated into the Microsoft technology stack.
Elastic Enterprise Search 8.1 features a beta version of a connector for on-premises instances of SharePoint. This connector, which supports versions 2013, 2016, and 2019 of SharePoint, is available as a utility on GitHub. To configure the connector, users will need to download the package and install it locally in their environment. Harkening back to our Open Source heritage, users may fork the repo and modify based on their business needs, and if they see fit, contribute back to the active development of the connector. For more in-depth configuration information, be sure to check out the documentation in the repository.
With the connector's availability in GitHub, users can provide direct feedback on the connector as well as get access to version upgrades outside of the Elastic release schedule.
Try it out
Existing Elastic Cloud customers can access many of these features directly from the Elastic Cloud console. For new Elastic Cloud users, take a look at our Quick Start guides (bite-sized training videos for a quick start) or our free fundamentals training courses.
Get started with a free 14-day trial of Elastic Cloud, or download the self-managed version of the Elastic Stack for free.
Read about these capabilities and more in the Elastic Enterprise Search 8.1 release notes, and other Elastic Stack highlights in the Elastic 8.1 announcement post.
The release and timing of any features or functionality described in this post remain at Elastic's sole discretion. Any features or functionality not currently available may not be delivered on time or at all.