Insights from Elastic customers in the technology and telecom industry: 2022 Results That Matter study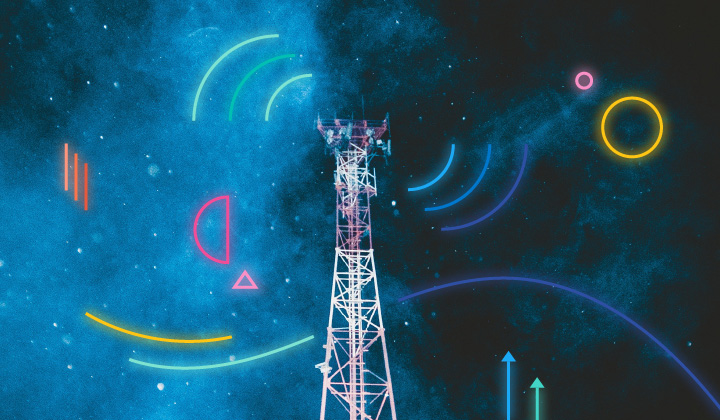 Technology and telecom companies have been at the helm of some of the most advanced technologies, such as 5G, AI, and IoT — pushing the boundaries of what's possible in a connected world. They use data as the linchpin in building innovative applications that leverage these core technologies. In the fiercely competitive technology and telecom markets, these companies need to find relevant information faster, accelerate decision-making, and avoid data blind spots that can risk business growth and continuity.
Elastic is a search-powered data platform that can help them unlock insights from seemingly disparate data, empower teams to collaborate and solve problems faster, generate trust among customers, and build confidence within the ecosystem.
In a recent third-party survey managed and analyzed by Socratic Technologies, over 600 technology and telecom companies shared their Elastic experiences, revealing quantifiable benefits that directly contributed to business outcomes. The findings show that these companies are leveraging Elastic to deliver the next-generation technologies that are reshaping customer journeys and improving lives.
[Download the Results that Matter report]
Accelerate decision-making for a competitive advantage
Today, systems and applications are becoming more distributed and cloud-based. At the same time, there has been a rise in the remote workforce. With these additive trends, technology and telecom companies are looking for ways to improve collaboration within the workforce, boost productivity, and improve overall MTTx KPIs. The ability to find the right answers quickly from a mushrooming amount of data can become the biggest differentiator among rising competition.


Elastic Enterprise Search customers saw an average of 70% acceleration in decision-making processes, reduced time spent on collaboration, and faster resolution of issues contributed to reduced response time to customers. In fact, these companies also reported an average improvement of 70% in overall customer satisfaction.
[Related article: Driving quantified success with Elastic Enterprise Search]
Improve system and application resilience through unified visibility
Modern networks and IT systems are extremely complex. They consist of hundreds of applications and multiple teams within an organization focused on the performance and reliability of their applications. But during unplanned downtime, an application performance drop, or a customer complaint about poor experience, teams need smarter ways to aggregate the data from multilayer networks and technology stacks.
Most modern organizations rely on a multi-cloud environment or use a hybrid setup, increasing the need to look for critical pieces of data across different clusters. As organizations step up digital transformation efforts, they also need to optimize resources, reduce tool and data sprawl, and prevent redundant support tickets. Most importantly, they need to improve visibility into systems so that different teams can collaborate meaningfully to avoid application downtime and service disruptions. 

Elastic provides near real-time, actionable insights from networks, infrastructure, systems, and applications, building resilience through unified visibility. Elastic Observability helps customers improve demand forecasting, optimize infrastructure usage, and troubleshoot application performance issues. Elastic customers have cited a 68% average increase in system availability, helping them provide a much more consistent customer experience.
[Related article: Building resilience for applications and services with Elastic Observability]
Better security coverage in an expanding threat landscape
Our hyperconnected world is a fire hose of data. Security and network teams need to review and analyze petabytes of data generated from millions of connected devices and applications, hunting for potential threats and security risks. As these teams analyze multilayer stacks and multi-cloud environments, they require the ability to unify security solutions for SIEM, endpoint, and cloud workloads. They also need automation to filter out false positives and detect threats early on to reduce time spent on investigation and resolution. 

Elastic Security helps customers reduce the risk of data breach and is a trusted tool for compliance monitoring. Survey respondents also cited a 73% reduction in time to detect, investigate, and resolve security issues.
[Related article: Driving quantified success with Elastic Security]
Maximizing benefits with Elastic Cloud
Elastic Cloud is the best way to consume all of Elastic's products. Easily deploy in your favorite public cloud, or in multiple clouds, and build on the value of Elastic with cloud-native features. Deliver maximum speed and reduced latency by bringing workloads closer to your customer. Ensure extremely high availability with Elastic Cloud autoscaling, easily search across multiple clusters for insights, and as needed, replicate workloads within and across availability zones. 
Respondents to the survey who use Elastic Cloud cite industry-leading search capabilities as a key reason for using the service.